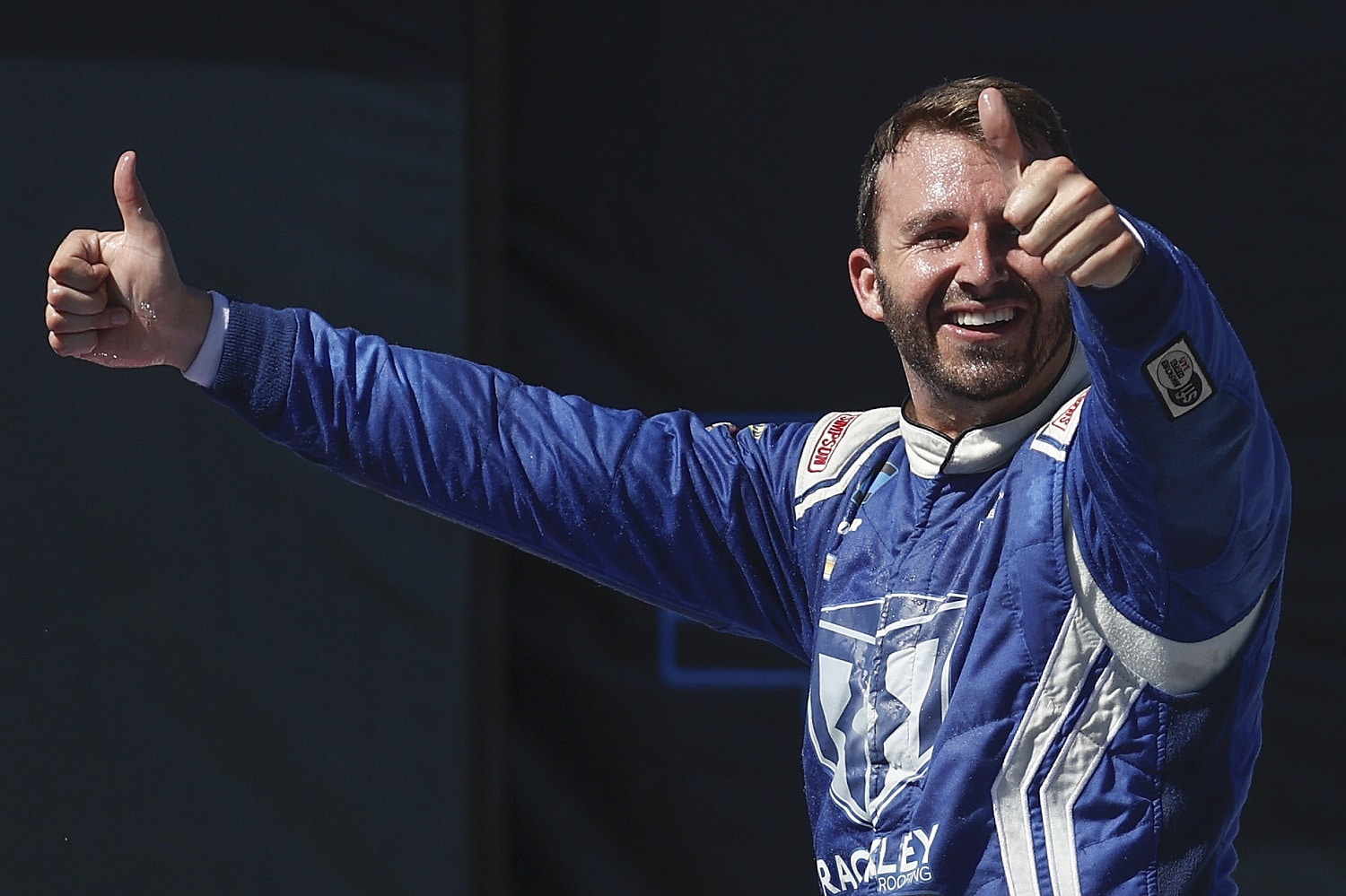 Matt DiBenedetto Is Wonderfully Grateful for Erasing the Goose Egg On His Record
Matt DiBenedetto had to drop down to the truck series this year. On Saturday, he was rewarded with his firs NASCAR win.
All it took was 338 races and a lengthy review of a caution thrown seconds before the checkered flag for Matt DiBenedetto to finally score that first NASCAR victory at a track that's frustrated him repeatedly over the years.
After winning the Camping World Truck Series race on Saturday, DiBenedetto won the news conference, too. The excitement in his voice and the depth and frankness of his answers made apparent how grateful he was to finally come out on top.
Matt DiBenedetto didn't need to finish first to win
Matt DiBenedetto was declared the winner of the Camping World Truck Series race at Talladega Superspeedway following a lengthy review of a caution thrown with the white flag out in overtime.
Bret Holmes appeared to cross the finish line first, but a sizeable crash behind him triggered the yellow flag before the leaders got to the line. The caution froze the field, requiring NASCAR to examine who had the lead when the flag came out.
Further complicating the issue, DiBenedetto had gone below the double yellow line. However, NASCAR determined that he had been forced to the apron and confirmed that the Rackley W.A.R. No. 25 Chevy was in the lead when the caution came.
"Oh man, it's been such a long time coming. Praise God," DiBenedetto said in the on-track interview. "My fans are so thankful. They have stayed with me through so much with me being a reckless human being sometimes through life. I'm so thankful to do this. I'm so grateful."
Matt DiBenedetto dropped from the Cup Series to racing trucks this season
Matt DiBenedetto never drove in the Camping World Truck Series on his way up the NASCAR ladder. Instead, he made 49 winless starts in the Xfinity Series from 2009-14 before landing a Cup Series ride with BK Racing. Two seasons there, two more with Go Fas Racing, and then one with Leavine Family Racing netted him just 11 top-10 finishes in 177 starts.
It got better after signing with Wood Brothers, and DiBenedetto scored 20 top-10 showings in 2020-21, but he still didn't make it to Victory Lane. Worse, he drove all last season knowing that Wood Brothers wouldn't be bringing him back. Roger Penske wanted to put Austin Cindric in the No. 21 Ford for a year of seasoning. However, Brad Keselowski's departure opened a spot for Cindric, and Wood Brothers agreed to take Harrison Burton instead of giving DiBenedetto another chance.
That left him unemployed deep into the fall. Not only were there no Cup Series rides available, but there was also nothing available in the Xfinity Series. Fortunately, Rackley W.A.R. was looking to upgrade in the truck series. It took one phone call between DiBenedetto and the owners to close the deal.
The post-race news conference was a classic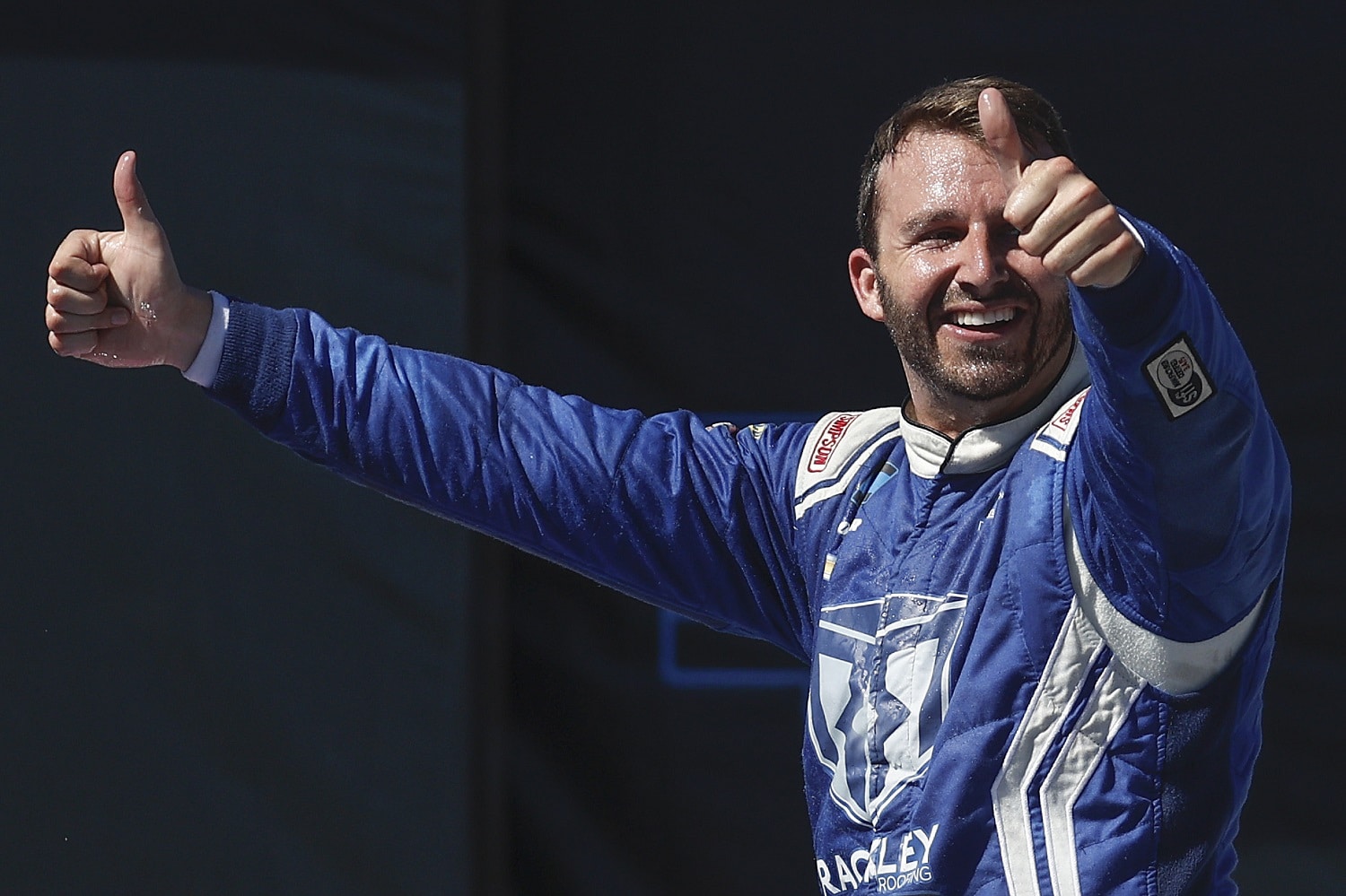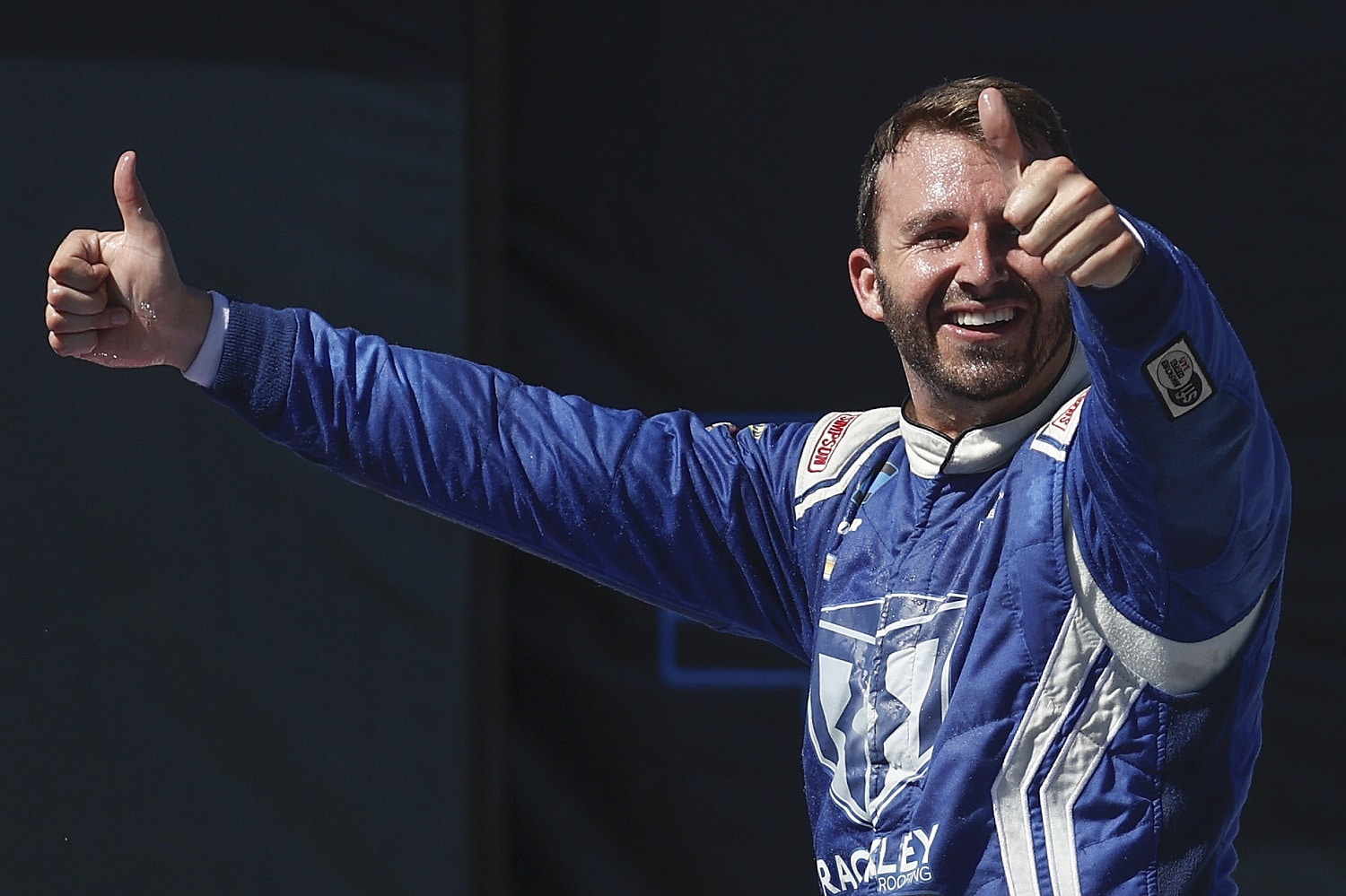 Matt DiBenedetto, never a dull interview, was at his finest while meeting with the media after waiting out NASCAR officials as they deliberated for more than five minutes to determine the final order of finish.
A few of his comments:
"I've never been in a situation like that, but my heart rate was about 200 the whole white flag. And then about the same way the whole time. It felt like we were sitting there for an hour or so. That was crazy."
"I feel like Talladega, of all places, owes me one, even more than Bristol or anywhere else. And it was so. So, it made it all that much more sweet."
"I've had an immense amount of life change, to say the least, going from a state of everything in my life was crumbling from on a personal front, a year and a half ago to two years ago. And it caused me to really dig deep and ask life questions that I hadn't before. And I got very vulnerable and very desperate."
"I've had to learn to not be so much of a bull in a china shop and be slow to speak. And I'm very grateful for how much I've been humbled. It was much needed. And I've been humbled a lot in life. And it's caused me to be much more vulnerable. And I'm very, very, very grateful to do what I do and to be in the position I am and to have had my life saved, my marriage saved, and to have been filled with a love that I didn't even know existed."
All stats courtesy of Racing Reference.
Like Sportscasting on Facebook. Follow us on Twitter @sportscasting19 and subscribe to our YouTube channel.
Got a question or observation about racing? Sportscasting's John Moriello does a mailbag column each Friday. Write to him at [email protected].