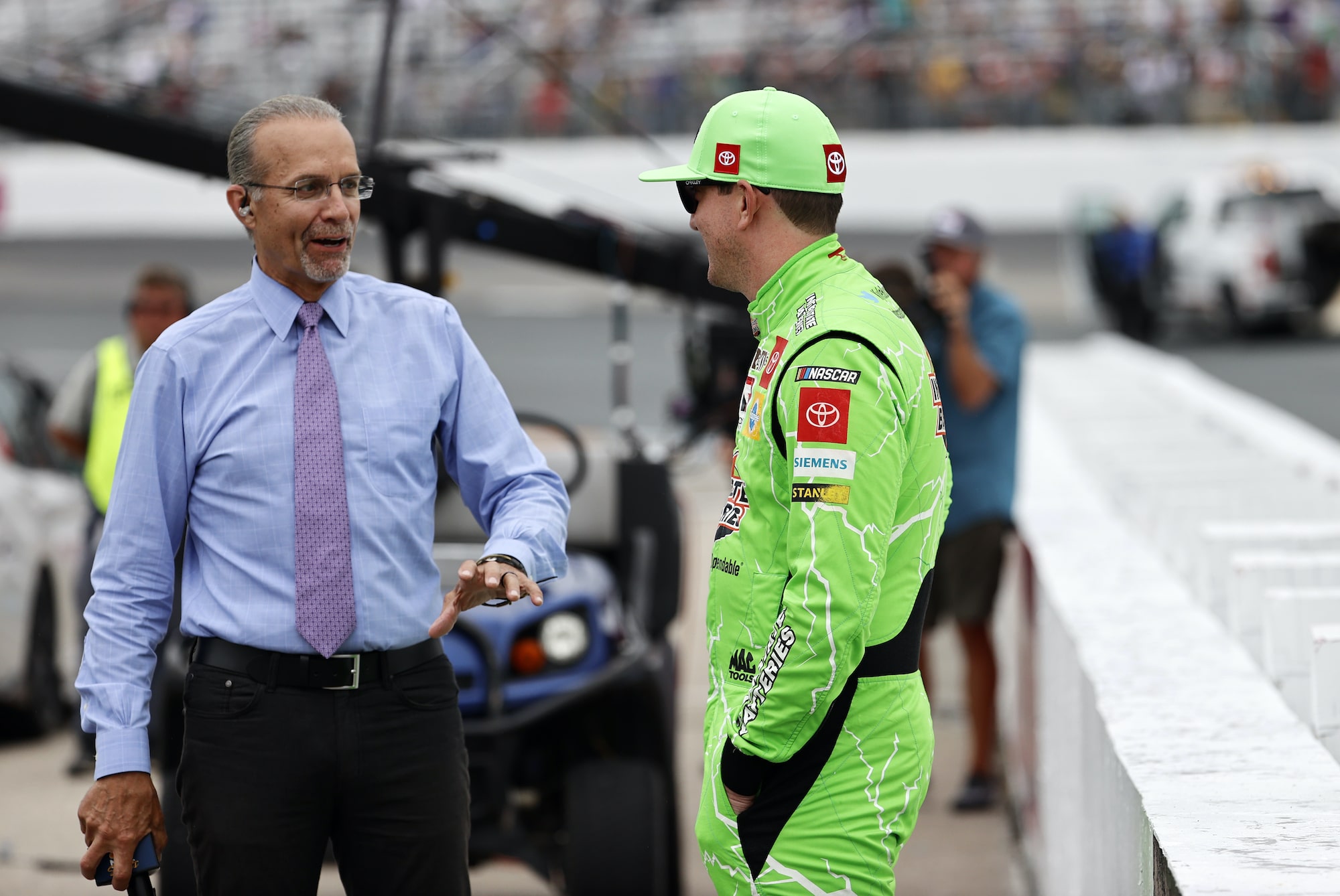 Kyle Petty Doesn't Sugarcoat Thoughts on Kyle Busch Going to Richard Childress Racing in 2023: 'It Is a Move in the Wrong Direction'
Kyle Busch switching from Joe Gibbs Racing to Richard Childress Racing in 2023 is a bad move, according to Kyle Petty.
For months, Kyle Busch and his future at Joe Gibbs Racing has been a hot topic of conversation in NASCAR circles. This past week that story found resolution when the two-time Cup Series champion announced he would be ending his 15-year tenure at JGR and joining Richard Childress Racing in 2023.
On Saturday during NBC's prerace show at Bristol, Kyle Petty, who's had some harsh words about Busch's contract situation in the past, offered his thoughts on the driver moving to RCR. And in typical Kyle Petty-fashion, he didn't disappoint. 
Kyle Busch joining Richard Childress Racing
The Kyle Busch Sweepstakes officially concluded this past week with the news that Richard Childress Racing had won the services of the 60-time Cup winner for the foreseeable future.
The announcement at the NASCAR Hall of Fame was the conclusion of months of speculation that no one could have seen coming at the start of the season. The departure of M&M's after this season left the No. 18 car without a main sponsor, which forced JGR to seek dollars elsewhere. Those dollars never materialized.
Busch's departure from the team he had won two titles with over the last 15 years was a big surprise. Landing at RCR is also unexpected considering the incident between the driver and owner a decade ago. 
Kyle Petty suggests Busch going to RCR is 'move in wrong direction'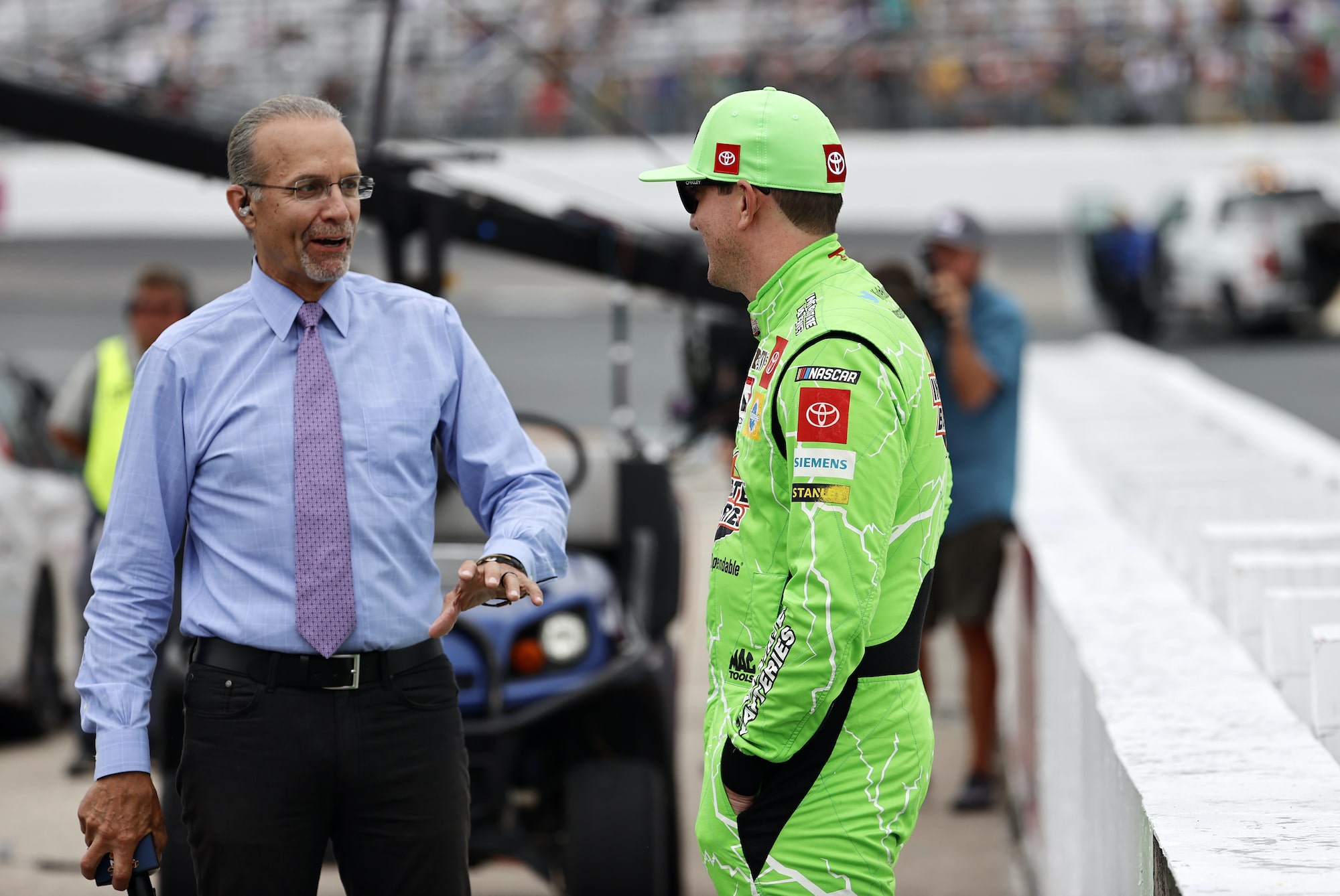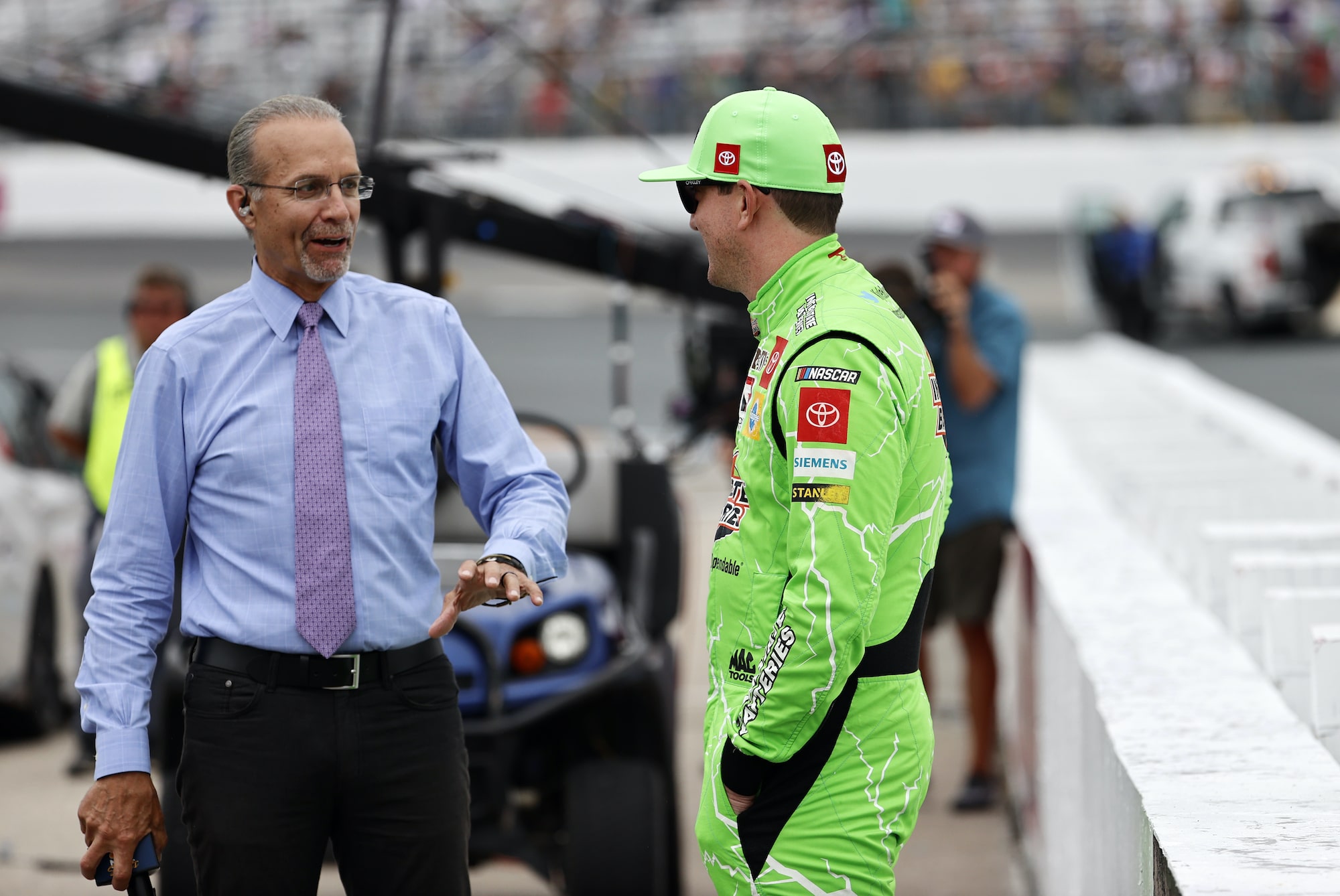 Depending on who you ask, Kyle Busch driving for RCR in 2023 is a smart move for the driver simply because it allows him to get a fresh start and a chance to try and replicate some of his success at JGR that has been absent recently, which includes just four wins in the last three seasons. 
On Saturday before the night race at Bristol during the Countdown to Green prerace show, the NBC crew talked about Busch's move to RCR. Kyle Petty talked about how the cultures at the two shops are dramatically different. Marty Snider then asked Petty if he viewed it as a good or bad move for the driver. 
"Welcome to Kyle Petty's world and accept the hate when it comes," Petty began. "This is what I'm going to say. It is not a move forward and it is not a lateral move. It is a move in the wrong direction for a guy like Kyle Busch I believe.
"It's a move backwards. Here's a team, who since Kevin Harvick left at the end of 2013 and took his 23 wins with him, they've only won seven times. In that same amount of time — and this is a little bit of apples to oranges — Kyle Busch himself has won two championships and 32 races. That's with a totally different type of organization. 
"He's going to an organization that he's going to have to build. He's going to have to build it back. He's 37, 38 years old. He's just past his prime. I'm not saying that he's not still in his prime a little bit, so don't hate me that bad, but his prime years were spent with Toyota and the Gibbs organization. These are just facts. You can't deny this. The thing is Kyle Busch needs to look at Brad Keselowski and see the year that he's having because that may be his future more so than looking at Denny Hamlin or somebody like that and having that type year." 
Not first time Petty has been critical of Busch lately
Petty's harsh remarks aren't the first time the announcer has taken aim at the JGR driver lately. Last month before Watkins Glen, Busch talked with the media about how tough it had been dealing with the challenges of free agency and admitted that he didn't want to spend more time away from his family with a new team.  
On that prerace show, after airing the driver's comments, Dale Jarrett said the whole situation should serve as a wake-up call for the driver because no one expected him to be in this situation at this point in his career. Jarrett also said the 37-year-old had earned the right to be paid for his services. 
Petty agreed Busch deserved to be paid but also candidly offered that the driver also needed to be willing to make sacrifices in this type of market.  
"He's earned the right to ask for a lot of money, but if the market won't bear it, tough stuff, dude," Petty said. "It's like that in any business. This is a business. It's a sport this afternoon, but it's a business every other day. Sometimes you have to compromise. You have to look different. 
"This should be a cautionary tale for every young race car driver out there. You're only worth what the market will bear. No matter how many races you win. This guy's won 60 races, two championships. No matter what you do as a winner, you've got to do stuff off the race track. 
"And the times are changing. You have to change with it. He's going to have to compromise a little bit. He's going to have to look a little bit different. You can't have your cake and eat it, too. You've got to be away from home sometimes. That's the nature of the business of being a race car driver. And I hate to be blunt like that, but he's got to compromise from where he's at and figure out what works for him and his family and for the sport as long as he wants to drive a race car."
Through the years, Busch has played a villainous role, which has produced a lot of haters. Now he has plenty of doubters with the move to RCR. Kyle Petty among them. Struggling at JGR over the last few seasons and starting fresh with a new team should be motivation for the driver to find that extra gear and hopefully make his way back to Victory Lane. Any wins at the new organization will be sweet enough, but will taste even sweeter when silencing those critics who have been so vocal and doubted him throughout the entire process.
Like Sportscasting on Facebook. Follow us on Twitter @sportscasting19 and subscribe to our YouTube channel.