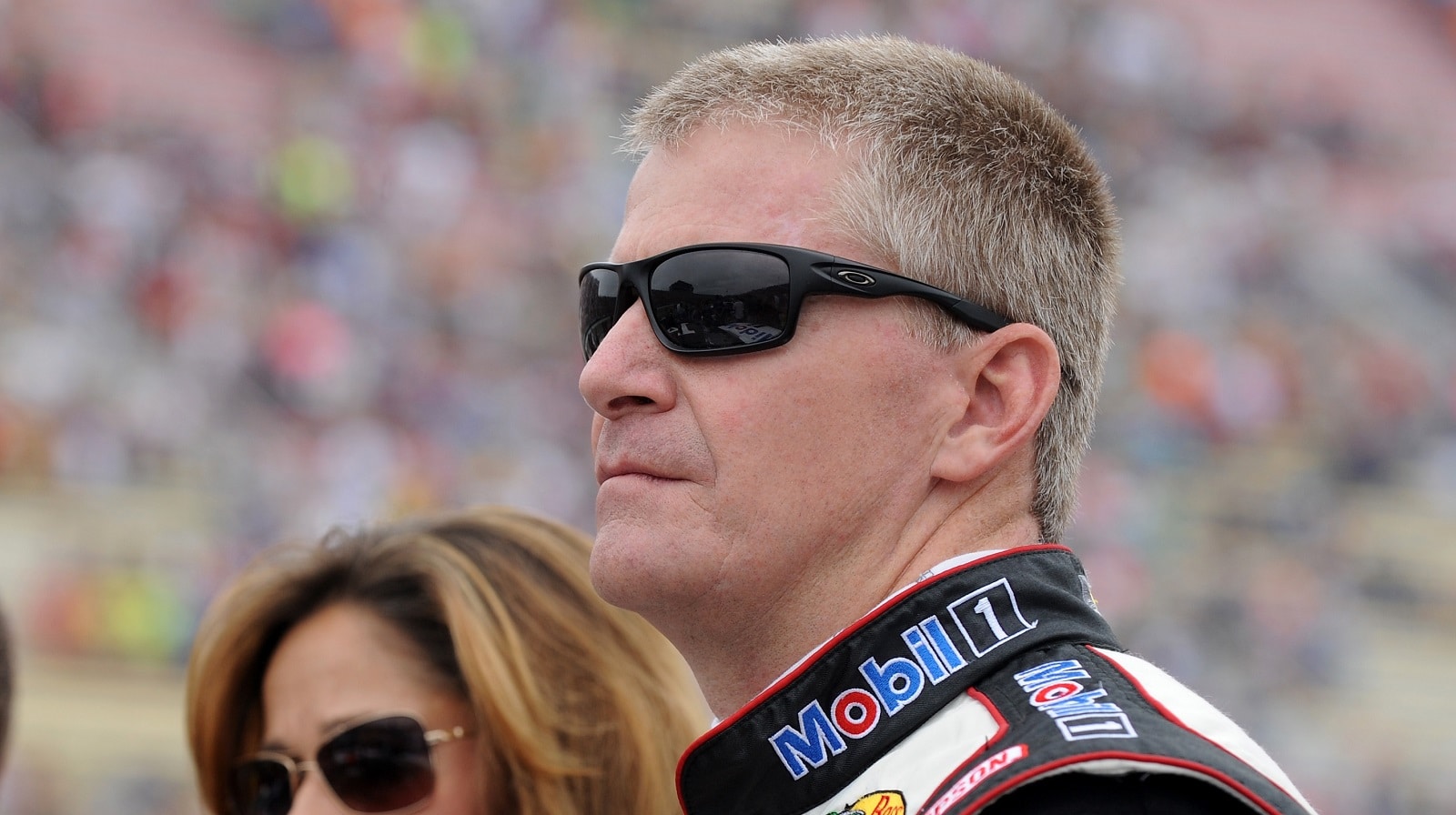 Jeff Burton Was the Unluckiest Loser When Matt Kenseth Won the NASCAR Hall of Fame Vote
Jeff Burton finished down the ballot Wednesday, which doesn't bode well for his potential NASCAR Hall of Fame enshrinement.
He may not have failed a literal inspection this spring, but Jeff Burton must feel as though he's been sent to the back of the field figuratively by NASCAR Hall of Fame voters. Consequently, the winner of 21 Cup Series races and 27 more in Xfinity cars will have all he can handle just getting back on the lead lap for induction any time soon.
It's too bad, too, because his body of work is so close to some nominees who are now clearly closer to the front of the line.
Matt Kenseth highlights the newest NASCAR Hall of Fame class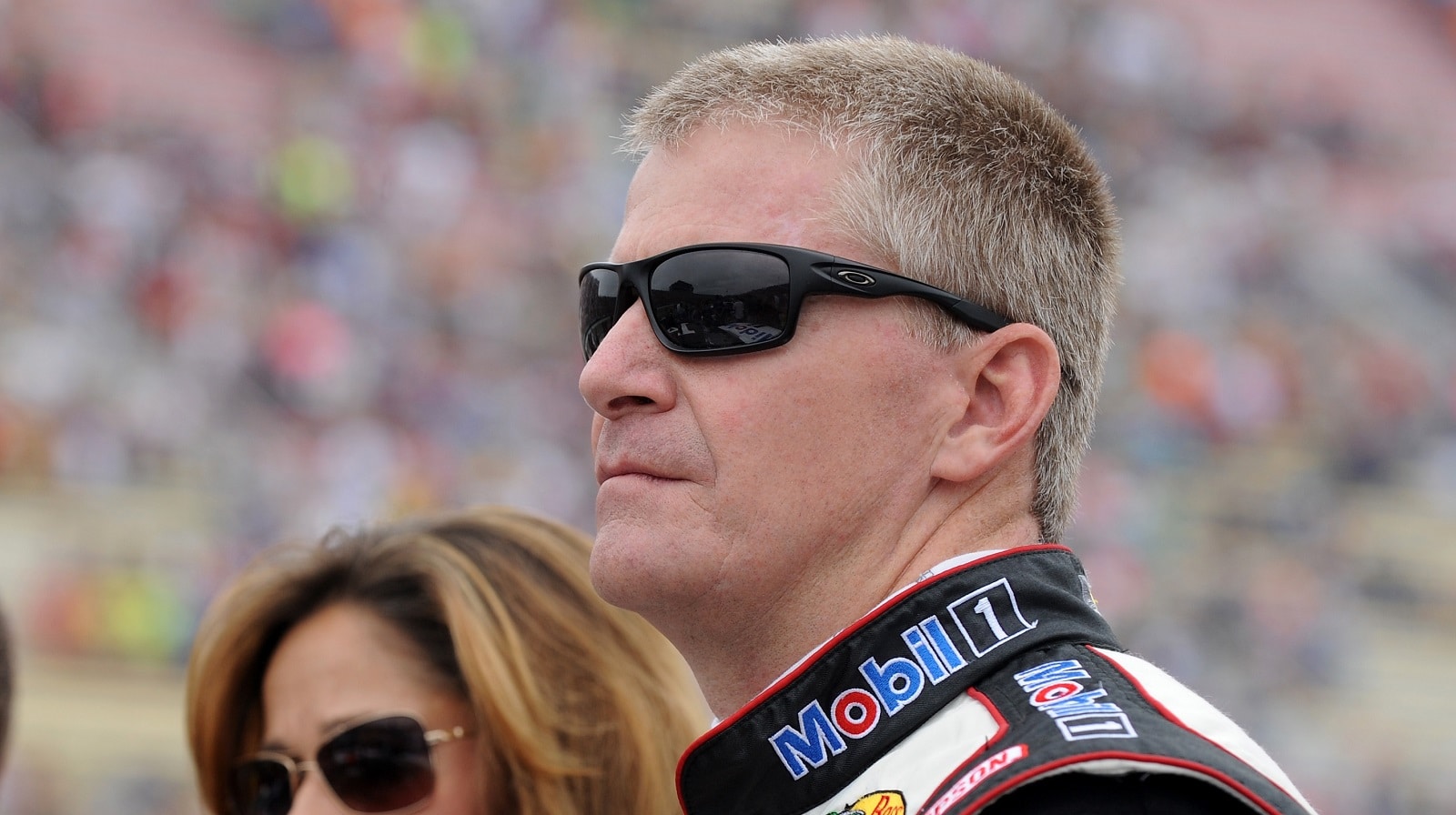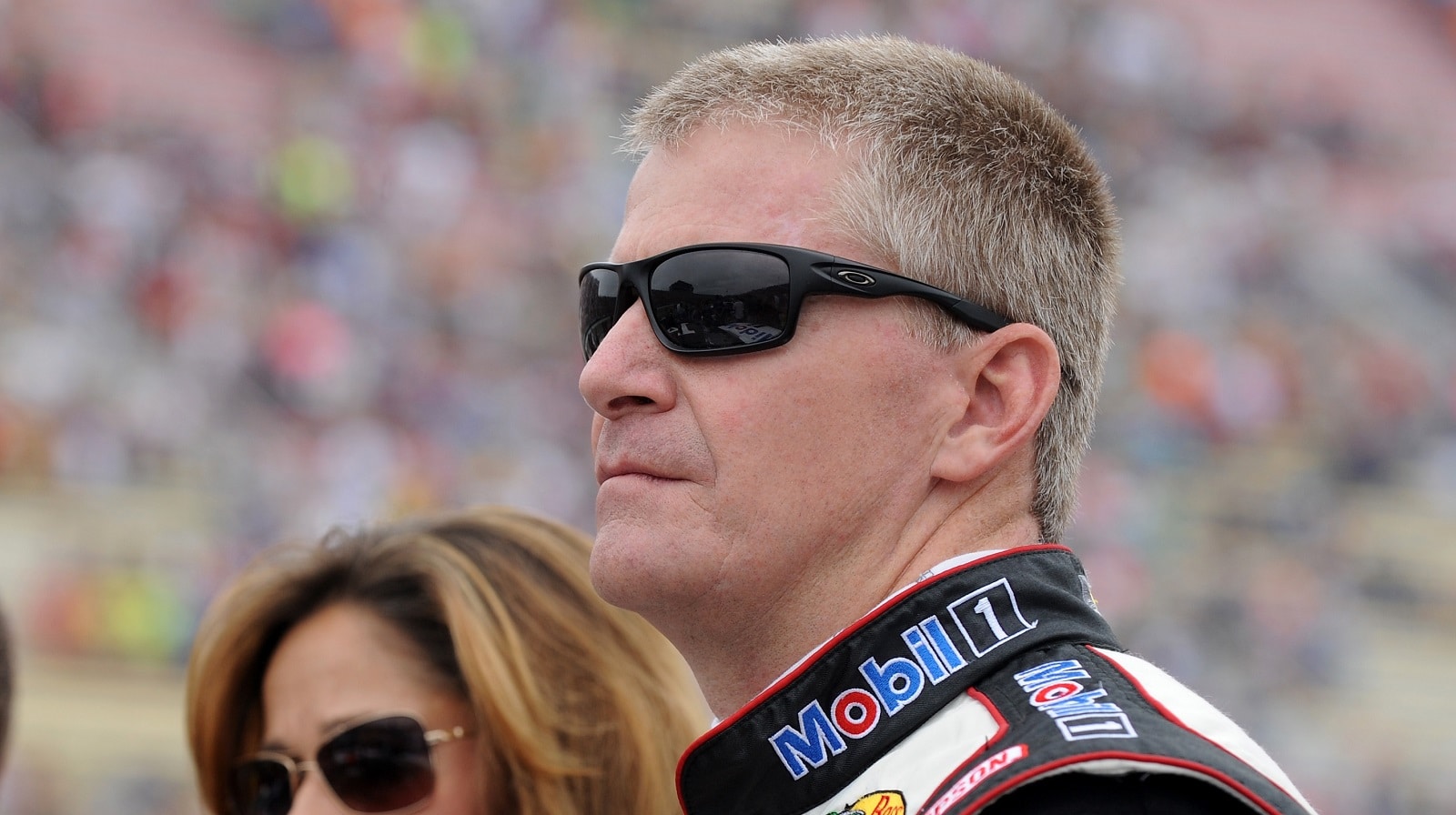 Drivers Matt Kenseth and Hershel McGriff will go into the NASCAR Hall of Fame next January alongside crew chief Kirk Shelmerdine, officials announced Wednesday. In addition, long-time NASCAR executive Mike Helton has won the Landmark Award for Outstanding Contributions to NASCAR.
Kenseth and Shelmerdine are going into the Hall as selections from the 10-candidate Modern Era ballot. McGriff made it from the Pioneer ballot. The induction ceremony is Jan. 20, 2023, in Charlotte, North Carolina.
Kenseth won the season championship in 2003 and finished his driving career with 39 Cup Series wins and 29 more in Xfinity cars. Among them were a pair of Daytona 500s and a checkered flag apiece in the Southern 500, Coca-Cola 600, and All-Star Race.
The nominating committee waived the requirement for being retired two years, deciding Kenseth's return early in the 2020 season as a replacement for the suspended Kyle Larson qualified as an extenuating circumstance.
Shelmerdine posted his first victory as a crew chief with Ricky Rudd in 1983, but he made his biggest mark at Richard Childress Racing alongside Hall of Fame driver Dale Earnhardt with four championships from 1986-91. He retired from work as a crew chief at age 34 to try his hand at driving.
McGriff, 94, raced in parts of seven decades up until 2018, when he appeared in a K&N Pro Series West event at age 90.
Jeff Burton got bad news from NASCAR Hall of Fame voters
Only two nominees per year from the Modern Era ballot make it into the NASCAR Hall of Fame, and it's hard to argue against Matt Kenseth and Kirk Shelmerdine this year. Of all the drivers on the ballot, Kenseth was the only one with a Cup Series championship.
According to Fox Sports, Kenseth appeared on 69% of the ballots and Shelmerdine 52%. Crew chief Harry Hyde finished third, followed by driver Neil Bonnett and Harry Gant. Carl Edwards and Jeff Burton finished farther down the list.
The bad news for the also-rans is that they stand virtually no chance next year. Seven-time Cup Series champion Jimmie Johnson and crew chief Chad Knaus are certain to make the cut in the nomination process as first-time candidates and then lock down the two available Modern Era spots for induction in 2024.
A voter can certainly change picks based on new names coming onto the ballot, but Hyde and Bonnett should remain strong candidates in the 2025 enshrinement. That potentially bumps Gant, Edwards, and Burton to 2026, '27, or beyond.
Kevin Harvick, Martin Truex Jr., Kurt Busch, and/or Denny Hamlin could be retired and eligible, so this was definitely the wrong year to finish down the ballot.
How Jeff Burton and the also-ran drivers stack up
Carl Edwards' body of work is the strongest. Beyond that, there isn't a huge difference in the racing resumes of Neil Bonnett, Harry Gant, and Jeff Burton.
Edwards was only 37 when he retired in 2016 with 28 wins in the Cup Series and 38 in Xfinity cars. He was the runner-up in Cup points twice and won an Xfinity championship in 2007, one of seven straight seasons in which he raced full-time in both series.
Bonnett was an 18-time winner who never fared better than fourth in the season standings, so his strong showing in the voting was interesting. Gant scored 18 Cup wins, 21 more in the Xfinity Series, and placed second in points in 1984.
Meanwhile, Burton rolled up 21 wins in the Cup Series and 27 more in the Xfinity Series. He finished in the top five in points four consecutive years but never better than third. That potentially makes for a tough sell in future voter meetings.
All stats courtesy of Racing Reference.