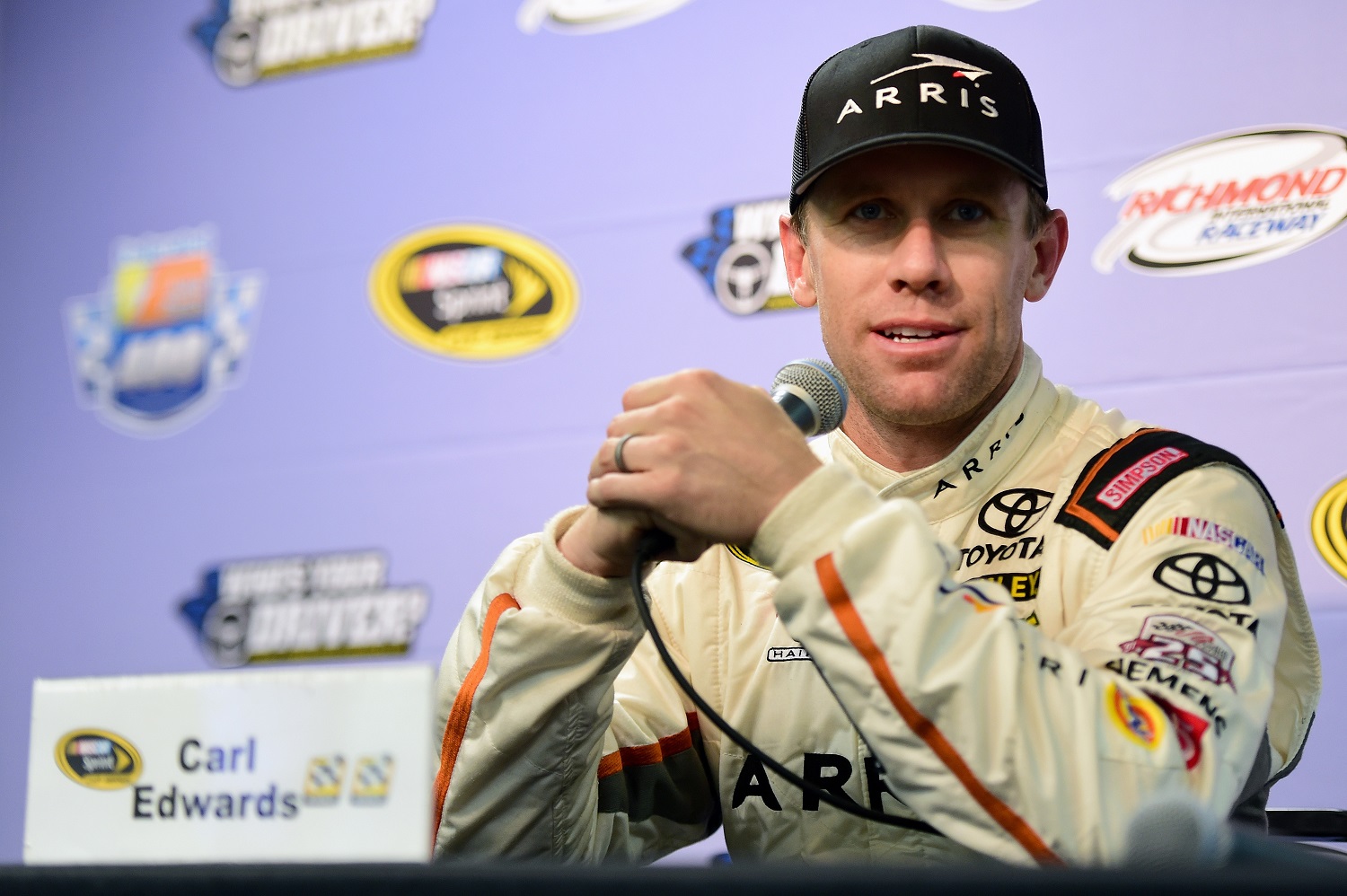 Carl Edwards Deftly Keeps His Name Alive For a U.S. Senate Seat
Retired NASCAR Cup Series driver Carl Edwards isn't shying away from talk of him running for the U.S. Senate in 2022, but he has not declared his candidacy.
Carl Edwards was just 37 years old and coming off a three-win season in the NASCAR Cup Series when he retired from driving. Edwards recently acknowledged that he might have one more race in him. But he isn't saying just yet whether that race will be run on the superspeedway at Talladega, the dirt at Bristol, or the campaign trail across Missouri.
Carl Edwards hasn't announced his U.S. Senate intentions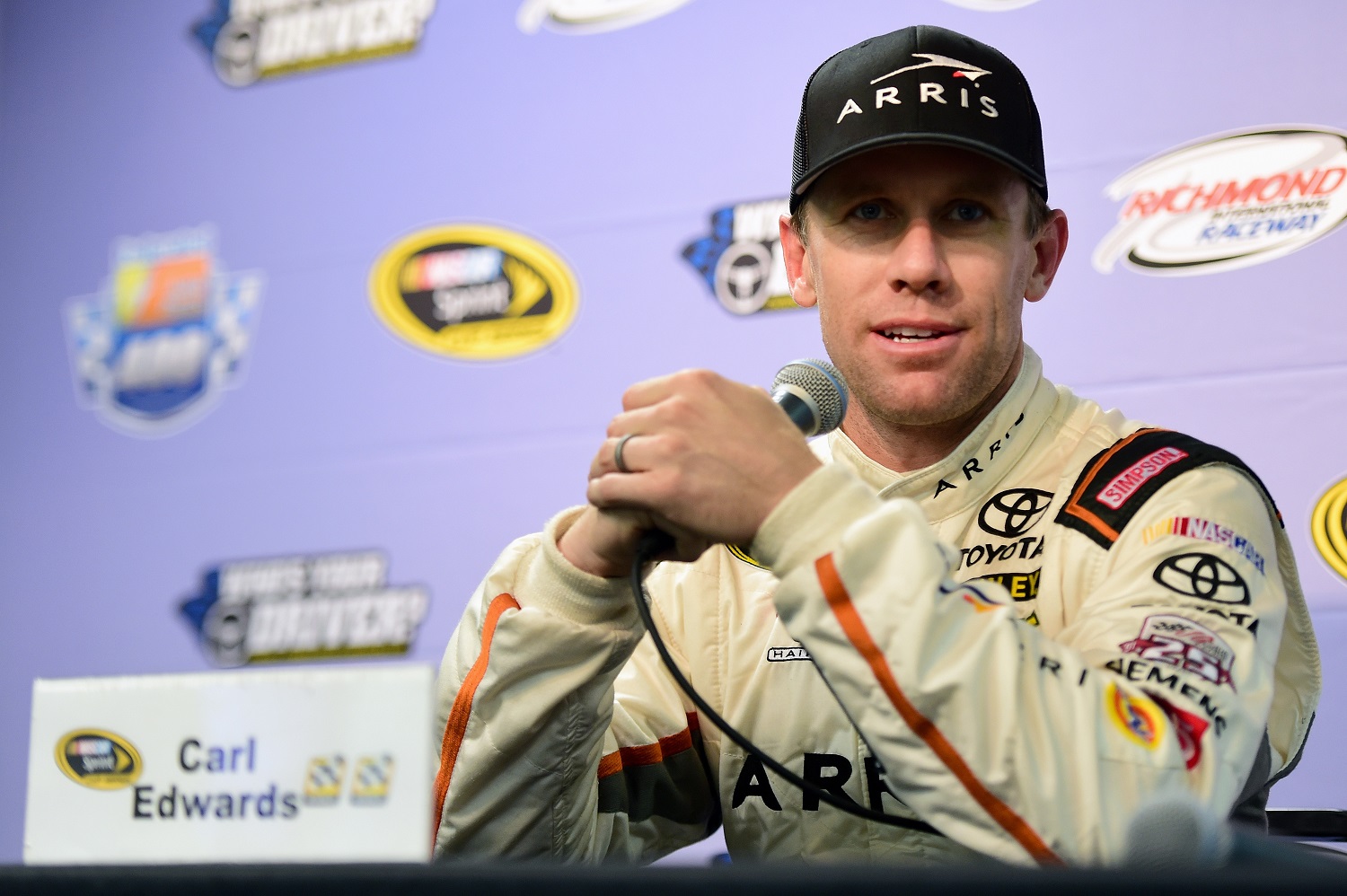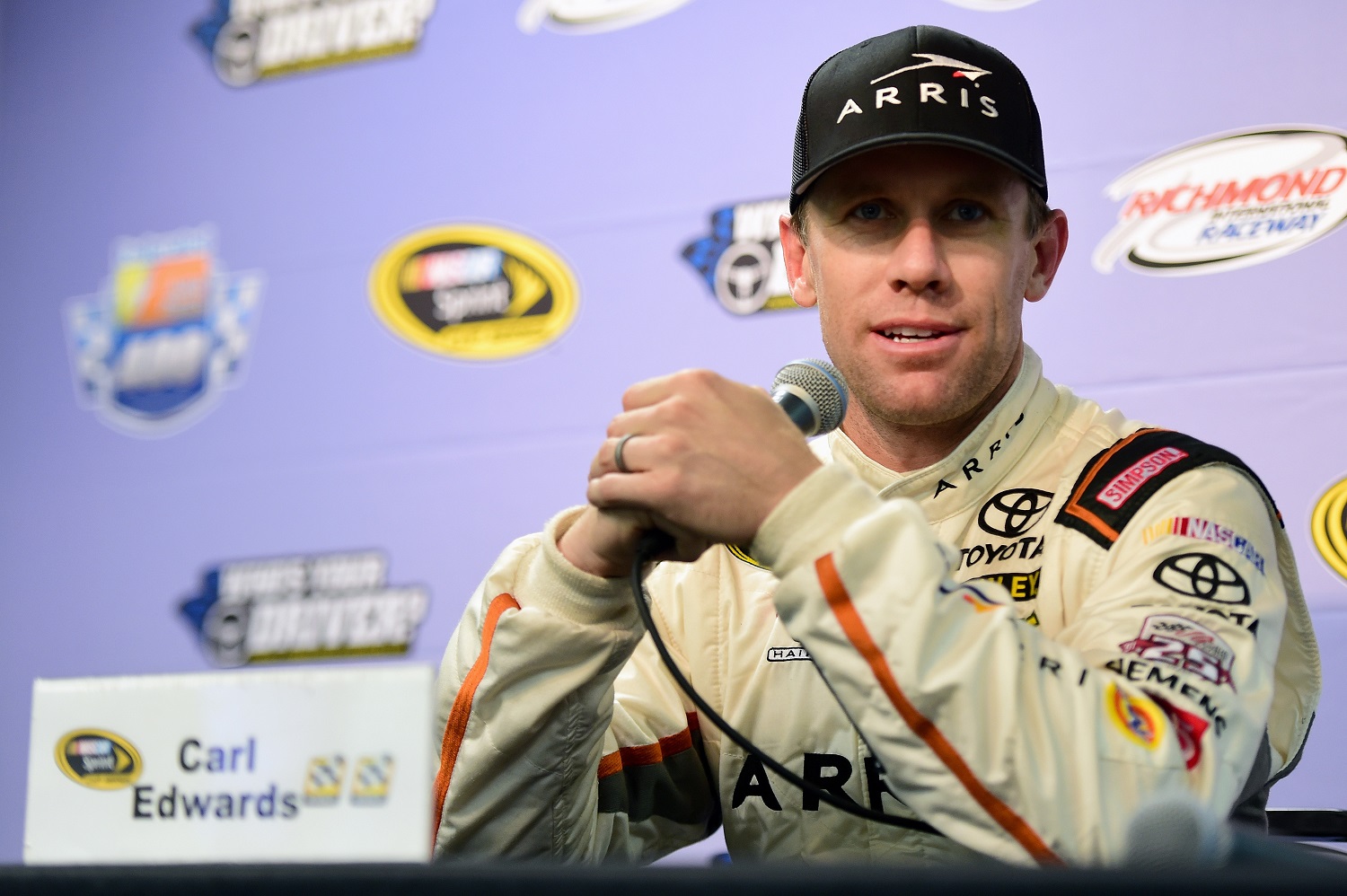 Sen. Roy Blount, a Republican from Missouri serving his second term, announced in March that he will not run for re-election in 2022. With 18 months to go before the general election, there are a lot of names being mentioned, including many from state or local politics.
However, one of those mentioned as a candidate right after Blount's announcement was Edwards. The NASCAR Cup Series driver who retired in 2016 with 28 race victories and more than $85 million in earnings previously attracted inquiries in 2018, when voters sent Claire McCaskill to Washington.
Edwards, who grew up in Columbia, Missouri, also won 38 Xfinity Series races and the 2007 points championship. He was the season-long runner-up four other times.
Edwards may be relying on his experience in NASCAR to plot his future. He is in no hurry to race to the Senate lead, where he becomes everyone's target with the finish line still 18 months out. Rather, he's hanging out with the pack right now, sounding like a potential candidate but not yet declaring.
"I don't have an active campaign going on," Edwards told The Kansas City Star recently. "But I do believe in America, and I really do believe in the founding principles and individual freedom and liberty and sustainability of our way of life.
"There might be a day when I'm able to help with that. I've told people my views and that I care. That's why my name gets brought up. I care about America."
Edwards might have a different kind of race in his future
Edwards surprised some by retiring at a young age. Now 41, he'd be able to jump back into a car and continue his career full-time if a fabulous offer came along. The more likely scenario, however, would be an annual one-off like Dale Earnhardt Jr. does in the Xfinity Series.
"I have talked to some people about it. But it interests me for sure," Edwards told the newspaper. "I did watch a little bit of the practice from Bristol. That was interesting to me that they ran on dirt. That was really cool. … The timing has to be right."
That sounds a little bit like a man who'd like to get back behind the wheel once for Roush Fenway Racing or Joe Gibbs Racing but doesn't expect to have time between now and November 2022.
"If that time (to race) comes, then yeah, but not right now," he said. "I don't have a plan for it."
There is still one racing achievement remaining
Even if he doesn't drive again, Edwards seemingly has one more racing obligation to fulfill: a NASCAR Hall of Fame acceptance speech. With his 28 NASCAR Cup Series, 38 Xfinity, and six truck series triumphs, Edwards is 13th on the all-time victories race.  He's eligible for induction, but Edwards thinks he needs to wait his turn.
"I'm very well aware that the sport has done way more for me than I've done for the sport," he said. "As far as people who are deserving to be recognized, I feel I'm farther down the list than 13th … there are a lot of folks who have done a lot of great things in the sport, and I sure hope they are honored before I am."
Like Sportscasting on Facebook. Follow us on Twitter @sportscasting19.