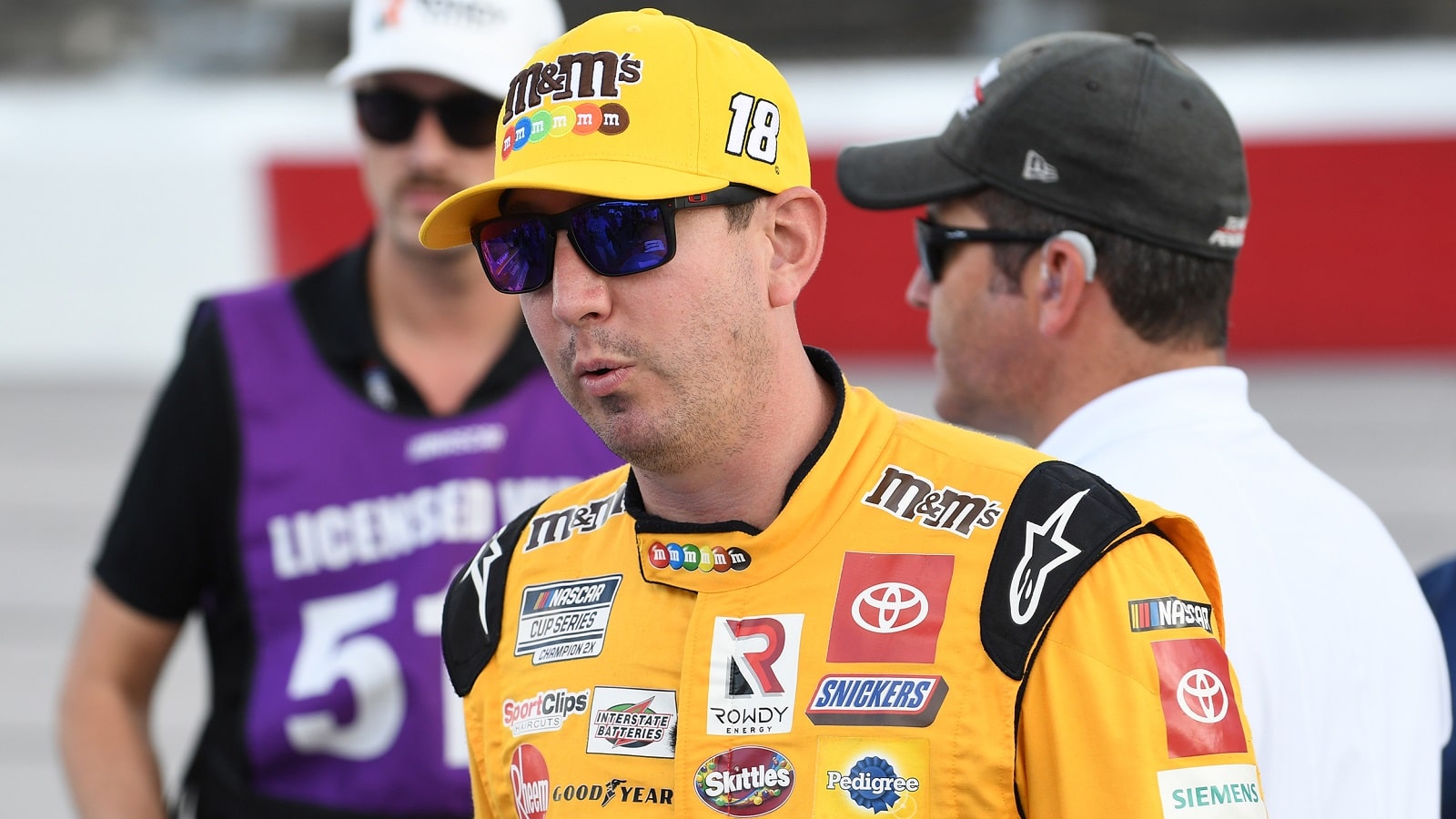 Why Did Richard Childress Punch Kyle Busch in the 'Hold My Watch' Incident?
Kyle Busch and Richard Childress will team up 12 seasons after the owner threw a $150,000 series of punches at the driver.
Tuesday was the perfect conclusion to a job hunt that had seen Kyle Busch take a licking but keep on ticking. He locked in the next chapter of his career by agreeing to drive next season for Richard Childress Racing, owned by the man who took off his watch in 2011 before throwing punches at Busch.
The episode proved costly to Childress and earned both men a place in NASCAR lore.
Kyle Busch will drive for Richard Childress Racing in 2023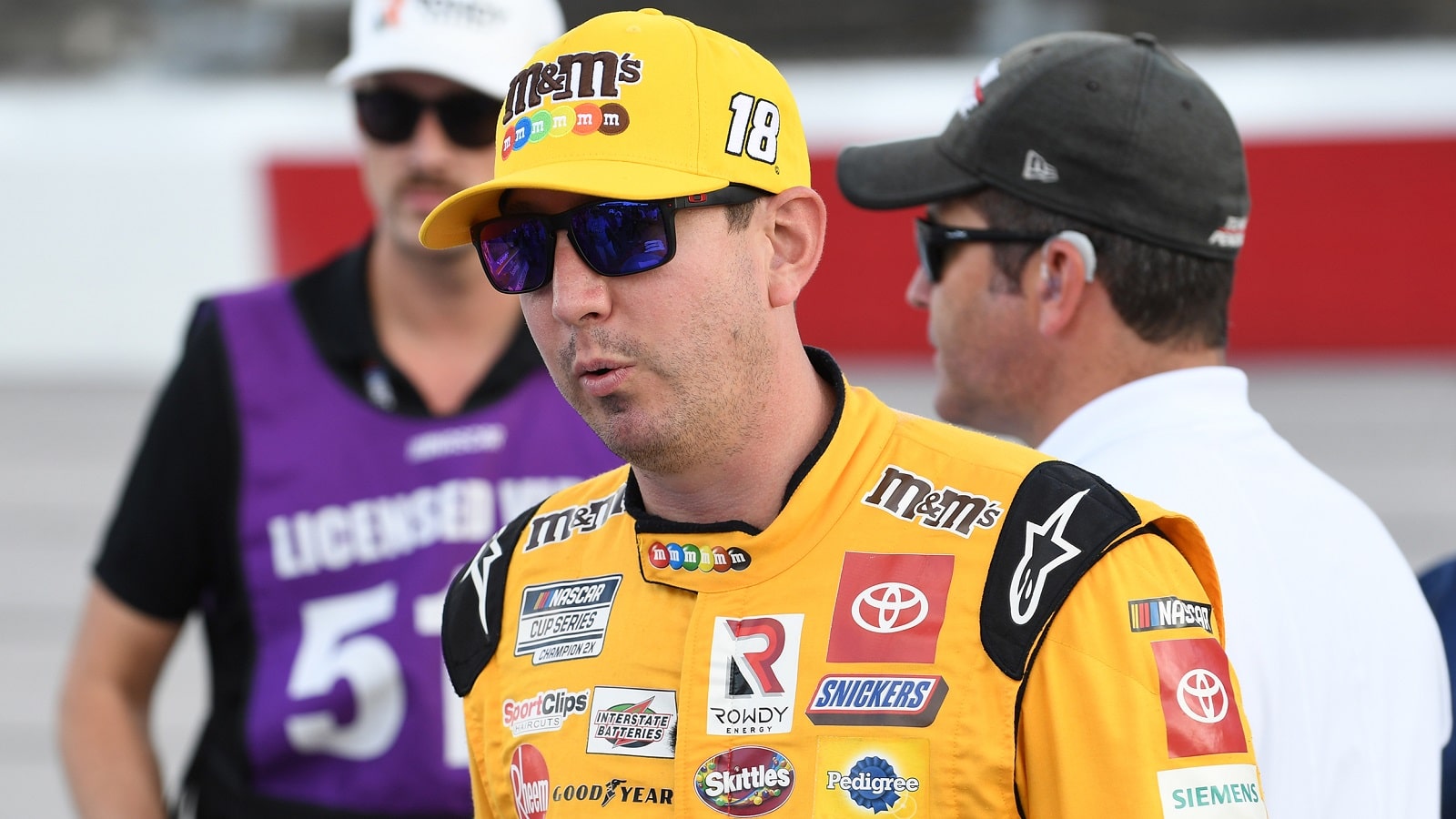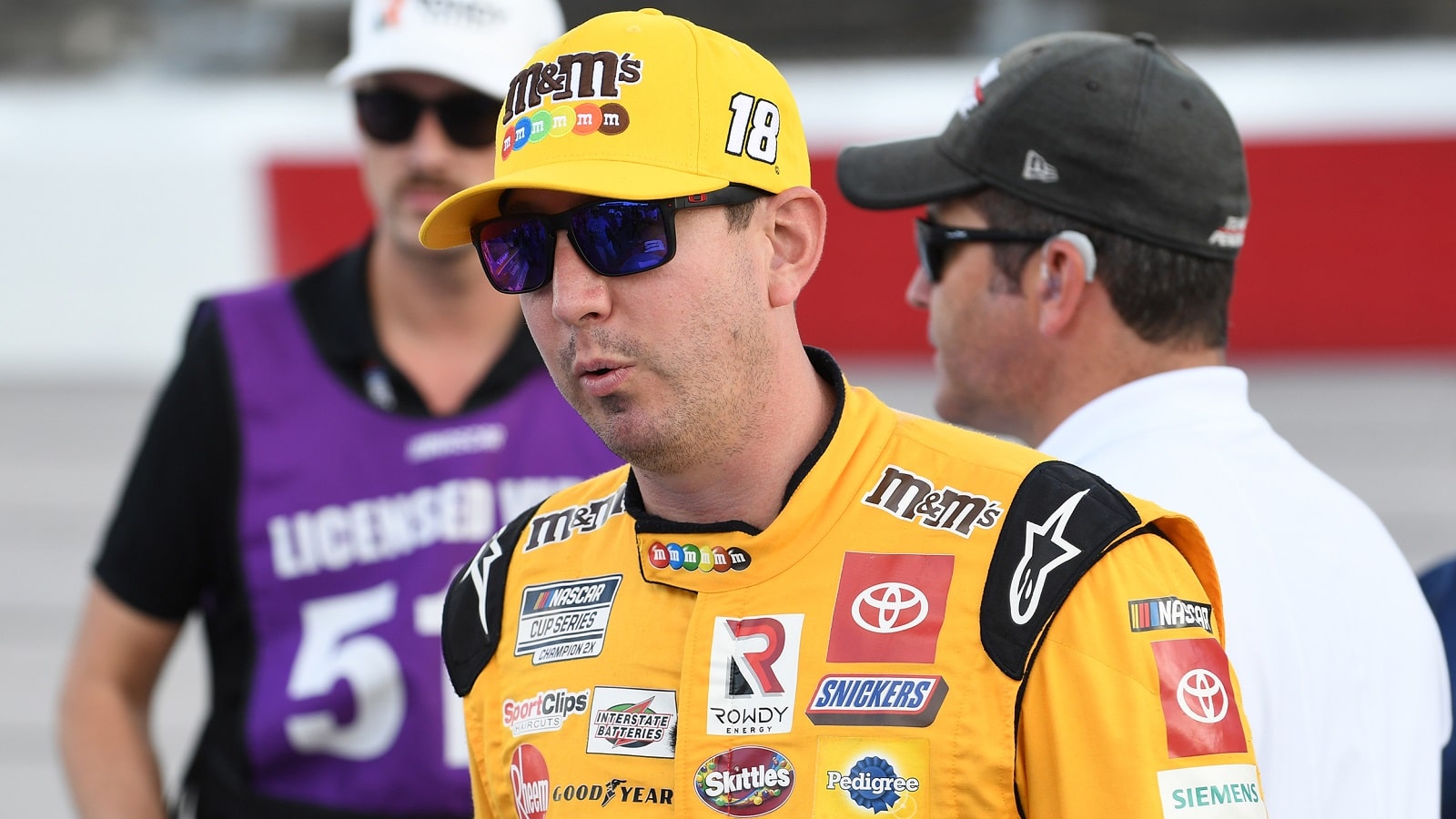 It became apparent by mid-summer that the clock was ticking on Kyle Busch's time at Joe Gibbs Racing. The two-time NASCAR Cup Series champion entered the season in the final year of his contract and aware that primary sponsor Mars, Inc., was exiting NASCAR at the end of the year.
Various estimates pegged the value of the candymaker's sponsorship at between $20 million and $25 million. The combination of an uncertain economic picture and Busch's reputation for being difficult at times made finding enough fresh money impossible.
Jordan Bianchi of The Athletic reported late last weekend that Busch was heading to Richard Childress Racing in 2023, and the driver and owner made it official on Tuesday. Busch will take over the No. 8 Chevy of Tyler Reddick, ending his 15-year stint at JGR.
The process was a difficult one for Busch. While there was little doubt he would remain in the Cup Series, he had to endure the uncertainty as he navigated through negotiations with JGR and then with several suitors. In the midst of all that, he was winning his way into the playoffs.
Now, he has serious work left while wrapping up at JGR. He'll come to Bristol two points below the cut line for making the transfer to the round of 12.
Why did Richard Childress punch Kyle Busch?
Time apparently does heal all wounds. That's one explanation for Kyle Busch and Richard Childress agreeing to team up beginning with the 2023 NASCAR Cup Series season.
Busch and Childress have a history, and it's not a good one. But it's been 11 years since they got into it after a truck series race, and both have undoubtedly had enough beefs with other people to let bygones be bygones. Still, the story of their 2011 tussle adds a level of intrigue to Tuesday's announcement.
The "Hold My Watch" incident stems from Busch's pursuit of as many victories as possible. He came to Kansas Speedway on June 4, 2011, already possessing more than 40 victories in the Xfinity Series and 20 apiece in the Cup Series and in trucks. It would be the Camping World Truck Series that set off fireworks between Busch and Childress.
Driving the No. 18 Toyota for his own team, Busch placed sixth when he pulled up alongside and bumped the No. 22 RCR Chevy of fifth-place finisher Joey Coulter during the cool-down lap. Busch apparently felt Coulter raced him unnecessarily hard at the close.
The action incensed Childress. He went looking for Busch, who already had a history with RCR Cup Series driver Kevin Harvick. Childress, 65 at the time, put Busch in a headlock and threw several punches – but not before removing his watch and handing it to grandson Austin Dillon, who had just finished 12th in the race.
Busch went down to his knees to try protecting himself, and Childress tried throwing at least one more punch once the driver returned to his feet.
'Hold my watch' proved to be expensive for the owner
Three days after the incident between Kyle Busch and Richard Childress, NASCAR fined the owner $150,000.
"We feel this action is appropriate and are confident all parties involved understand our position on this matter and will move forward appropriately," NASCAR's statement said in typical understated fashion.
For his part, Childress told reporters he accepted the penalty. However, he didn't apologize for going after Busch.
Busch got the last laugh that season. First, he won his next appearance in the truck series a month after the Kansas fracas. Then, he won again in late September at New Hampshire Motor Speedway by beating two of the owner's guys. Austin Dillon placed second in his grandfather's No. 3 Chevy, and Harvick finished third.
All stats courtesy of Racing Reference.
Like Sportscasting on Facebook. Follow us on Twitter @sportscasting19 and subscribe to our YouTube channel.
Got a question or observation about racing? Sportscasting's John Moriello does a mailbag column each Friday. Write to him at [email protected].