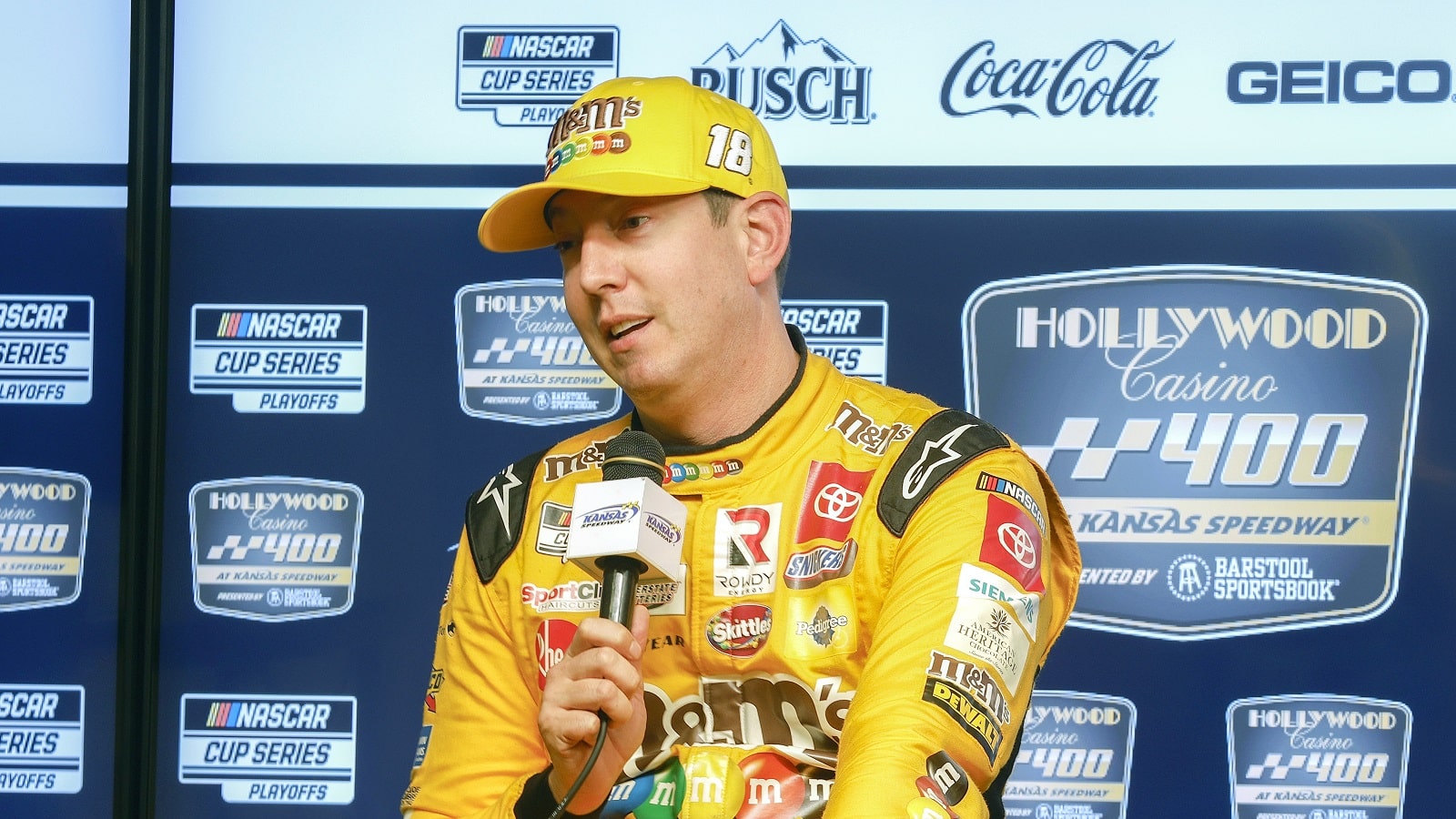 How Does Kyle Busch's Move to Richard Childress Racing Affect the 2023 NASCAR Cup Season?
Kyle Busch's reported move to Richard Childress Racing has implications for multiple NASCAR Cup Series teams.
The official announcement will come on Tuesday, but Jordan Bianchi of The Athletic broke the news over the weekend that two-time NASCAR Cup Series champion Kyle Busch will drive for Richard Childress Racing in 2023.
The decision takes a load off Busch's mind. Now that he knows for certain he's done with Joe Gibbs Racing and has his landing spot, Busch can focus on this year as he looks for a pathway back to the Championship 4 and perhaps a third title.
But Busch's decision will generate ripple effects. So, how does his move to RCR affect the 2023 season?
Kyle Busch has opened up a seat for Ty Gibbs at JGR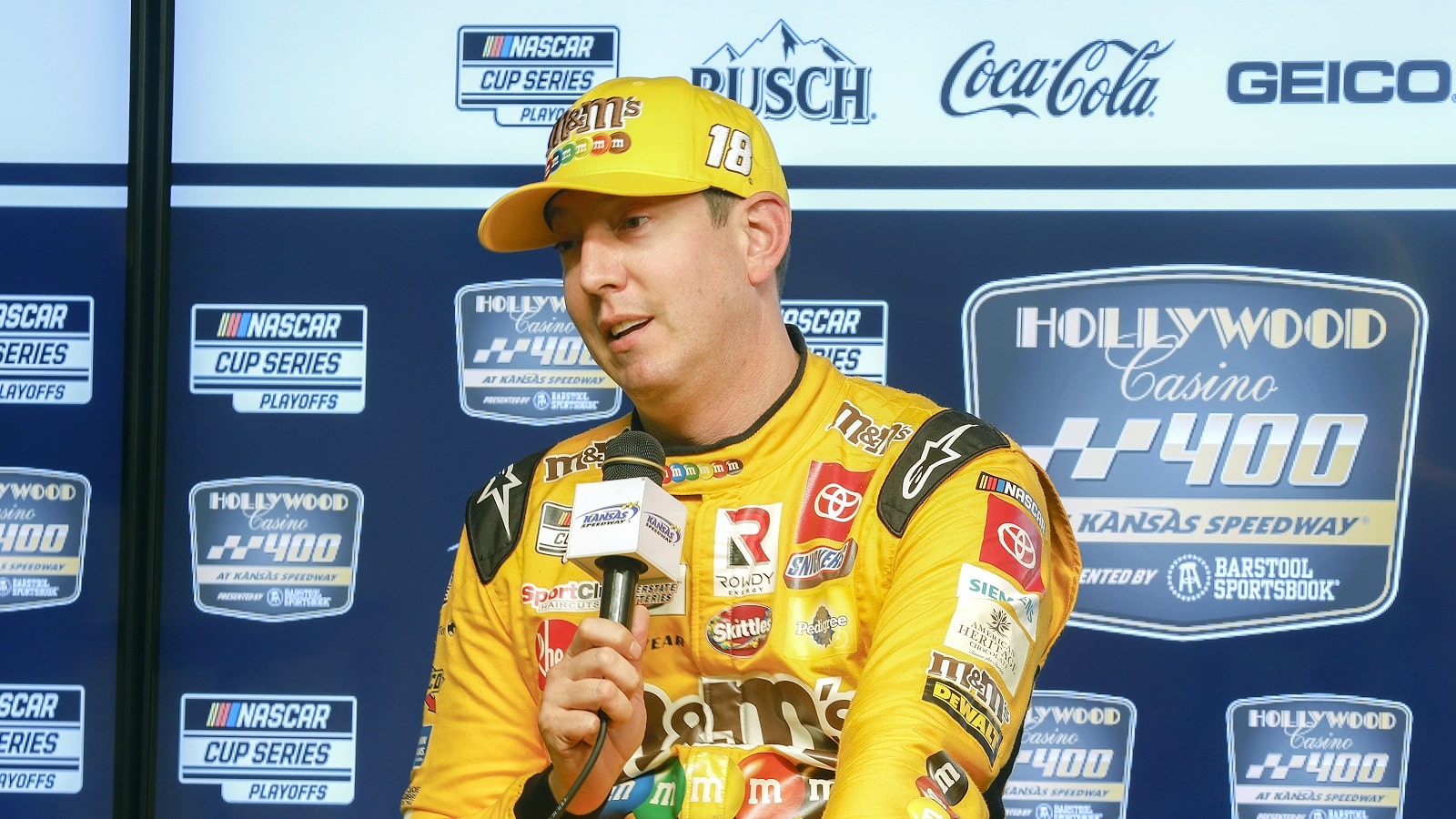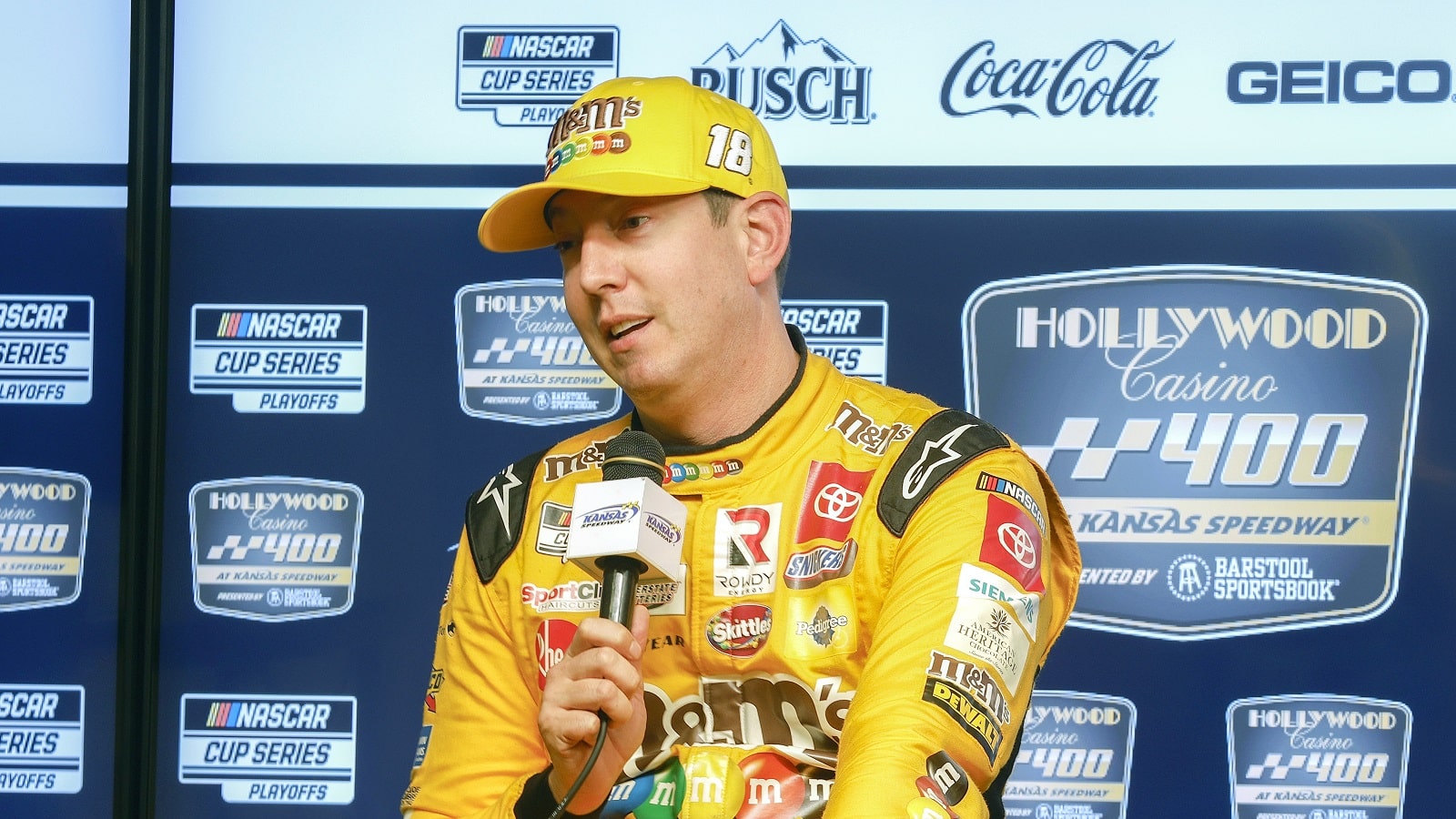 Executives at Joe Gibbs Racing undoubtedly were sincere in the spring when they said they intended to keep Ty Gibbs in the Xfinity Series for another season before bringing him up to drive a NASCAR Cup Series car. Though he was enormously successful, winning four times, Gibbs only raced 18 times in the second-tier series.
He has continued to excel in 2022 with a series-best five victories, though some early-season scraps raised concerns about his maturity and problem-solving skills in the heat of racing. Thus, one more season in the Xfinity Series would have made sense, especially with the talented roster JGR has in the Cup Series.
However, Kurt Busch's crash during qualifying at Pocono has taken him out of 23XI Racing's No. 45 Toyota, perhaps for the remainder of the season. The 23XI team called upon Gibbs to fill in, and he has performed admirably. He finished between 10th and 17th in five of the seven starts entering the Kansas playoff race.
With Kyle Busch exiting after 15 seasons at JGR, the owner's grandson possesses a clear path to a full-time Cup Series ride in 2023.
Kyle Busch's brother holds the key for 23XI Racing
Tyler Reddick committed two months ago to leaving Richard Childress Racing after next season to drive for 23XI Racing in 2024. From the outset, speculation had Kurt Busch retiring after next season to open a seat for Reddick.
Now that Kyle Busch's older brother has been out of the No. 45 Toyota since the July 23 mishap at Pocono, speculation is rampant that Kurt Busch won't race again.
With Ty Gibbs being unavailable, Denny Hamlin and Michael Jordan face the prospect of hiring a replacement. While it's not entirely out of the question that 23XI could pry Reddick free from RCR a year early, that scenario has always been considered a long shot.
As such, the challenge becomes finding a driver willing to accept he might be walking into a one-and-done season since Bubba Wallace and his lucrative sponsorship deals aren't going anywhere.
Then again, 23XI could commit to expanding for the second time in three years by acquiring a third charter in time for Reddick's arrival.
Richard Childress Racing has more drivers than charters for now
It helps that owner Richard Childress has an exceptional driver in Kyle Busch coming aboard, but he'd undoubtedly rather run three cars in 2023 than let Tyler Reddick leave early. Reddick might also like one more run in the very strong No. 8 Chevy.
"I think Tyler would like to play out his contract at RCR and that's what he's always intended," 23XI Racing co-owner Denny Hamlin said, according to NBC Sports. "We've not planned for anything otherwise."
Childress isn't going to jettison grandson Austin Dillon, especially coming off a victory and playoff appearance, so he will consider buying or leasing a third charter. If he can't swing that, then Dillon will run the season without a charter.
The likely scenario is that RCR rather than 23XI becomes the first to go to three charters and cars, keeping in mind that another player (Dale Earnhardt Jr.? Floyd Mayweather Jr.? Justin Marks?) could enter the bidding, too.
All stats courtesy of Racing Reference.
Like Sportscasting on Facebook. Follow us on Twitter @sportscasting19 and subscribe to our YouTube channel.
Got a question or observation about racing? Sportscasting's John Moriello does a mailbag column each Friday. Write to him at [email protected].