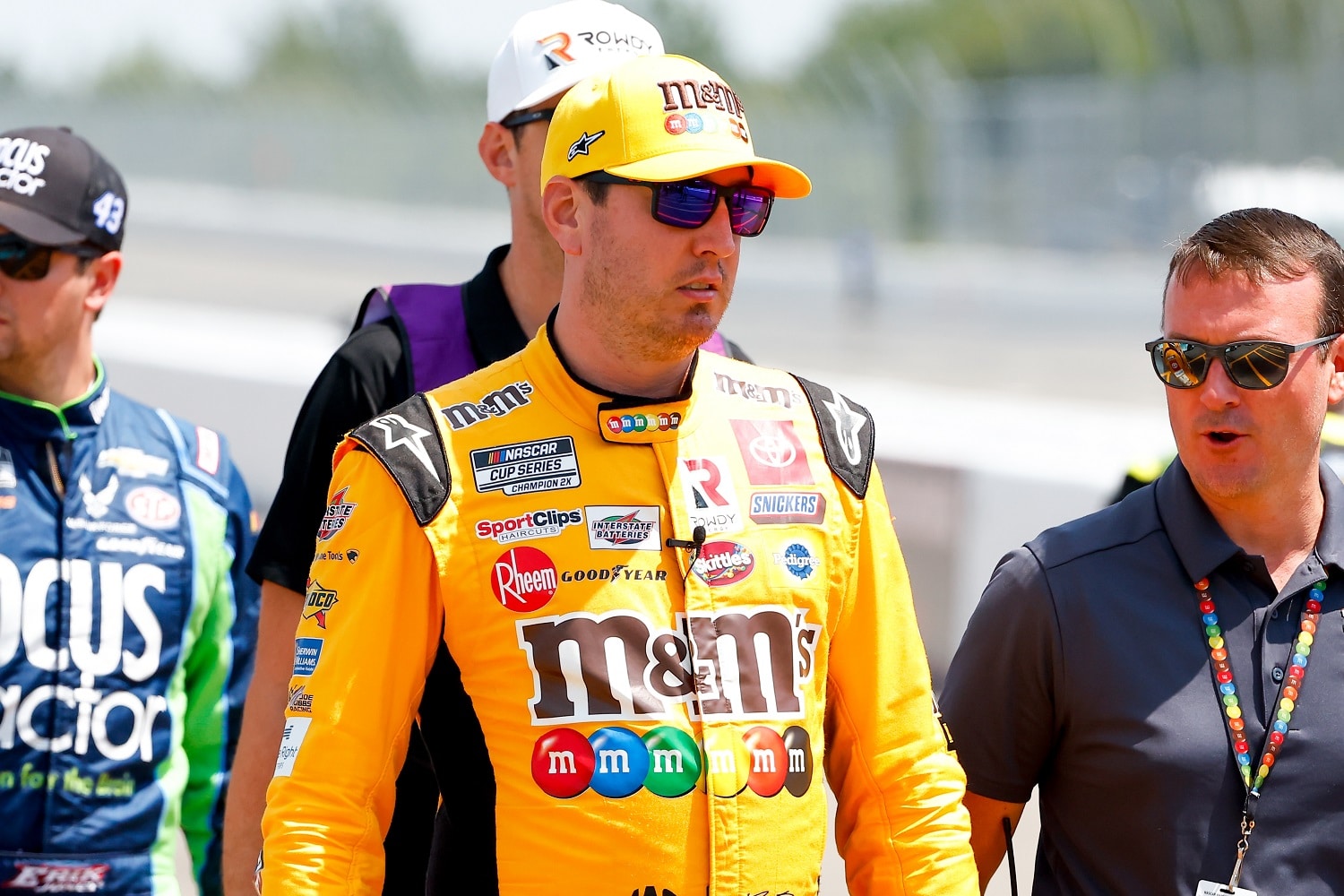 The Kyle Busch to RCR Rumor Is Both Bonkers and Plausible as the Ultimate Silly Season Move
Silly Season has seen one big surprise already, but Kyle Busch going to Richard Childress Racing would top everything.
I thought about checking with director Oliver Stone before explaining why Kyle Busch could join Richard Childress Racing in 2023. Recall, Stone set the standard for wild theories with JFK, which alleged a conspiracy in the assassination of the U.S. president.
People bought the movie tickets and souvenirs associated with the film. What they didn't buy was the 1991 movie's plot. That's why I hesitated before committing pen to paper to recap the wild speculation that some are convinced will be revealed as fact at Daytona.
However, we've studied NASCAR Cup Series playoff possibilities ad nauseam, so a little entertainment would be appropriate to carry us through what I'm sure will be a weekend of rain delays. So, here we go:
Kurt Busch's retirement will start the ball rolling for Kyle Busch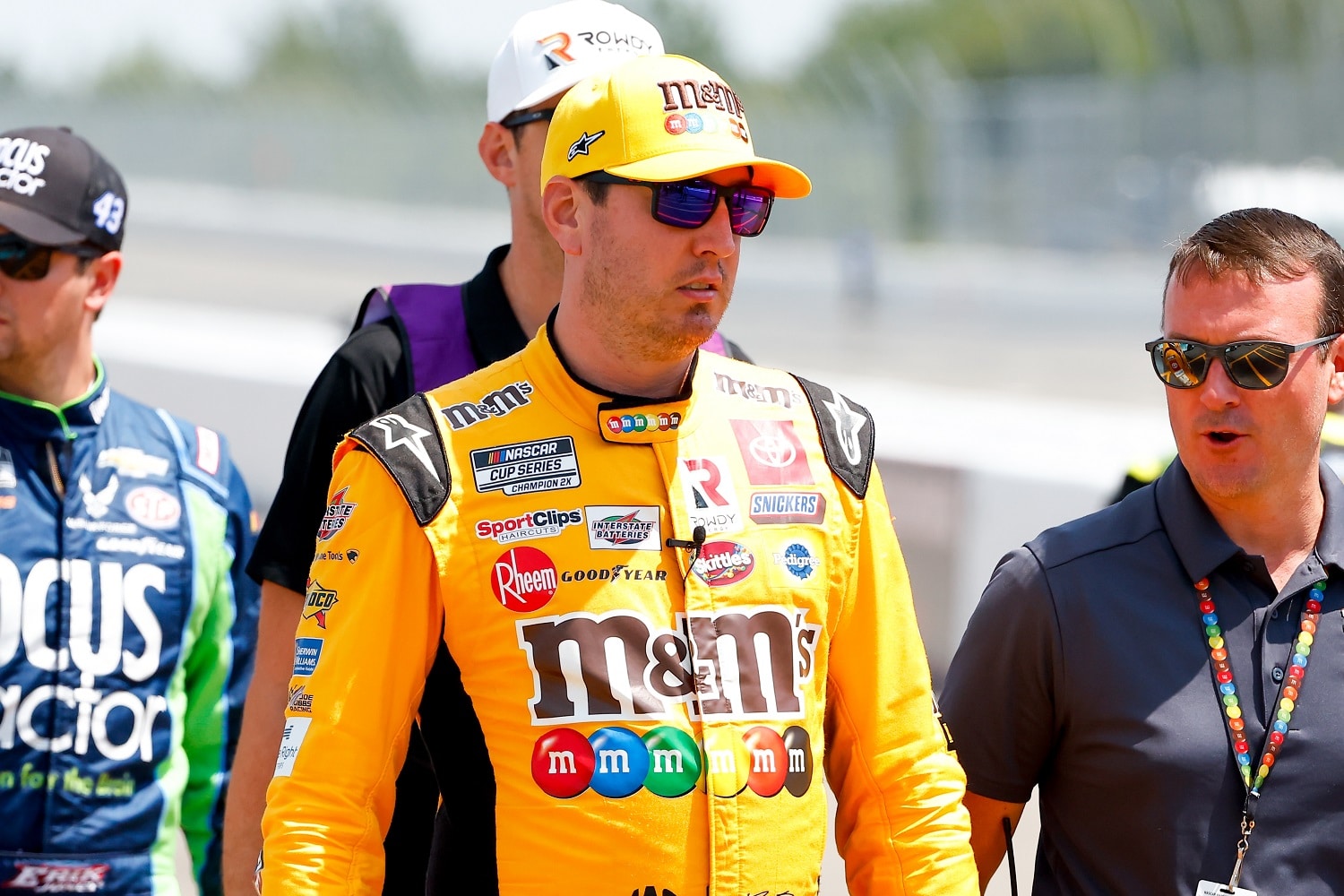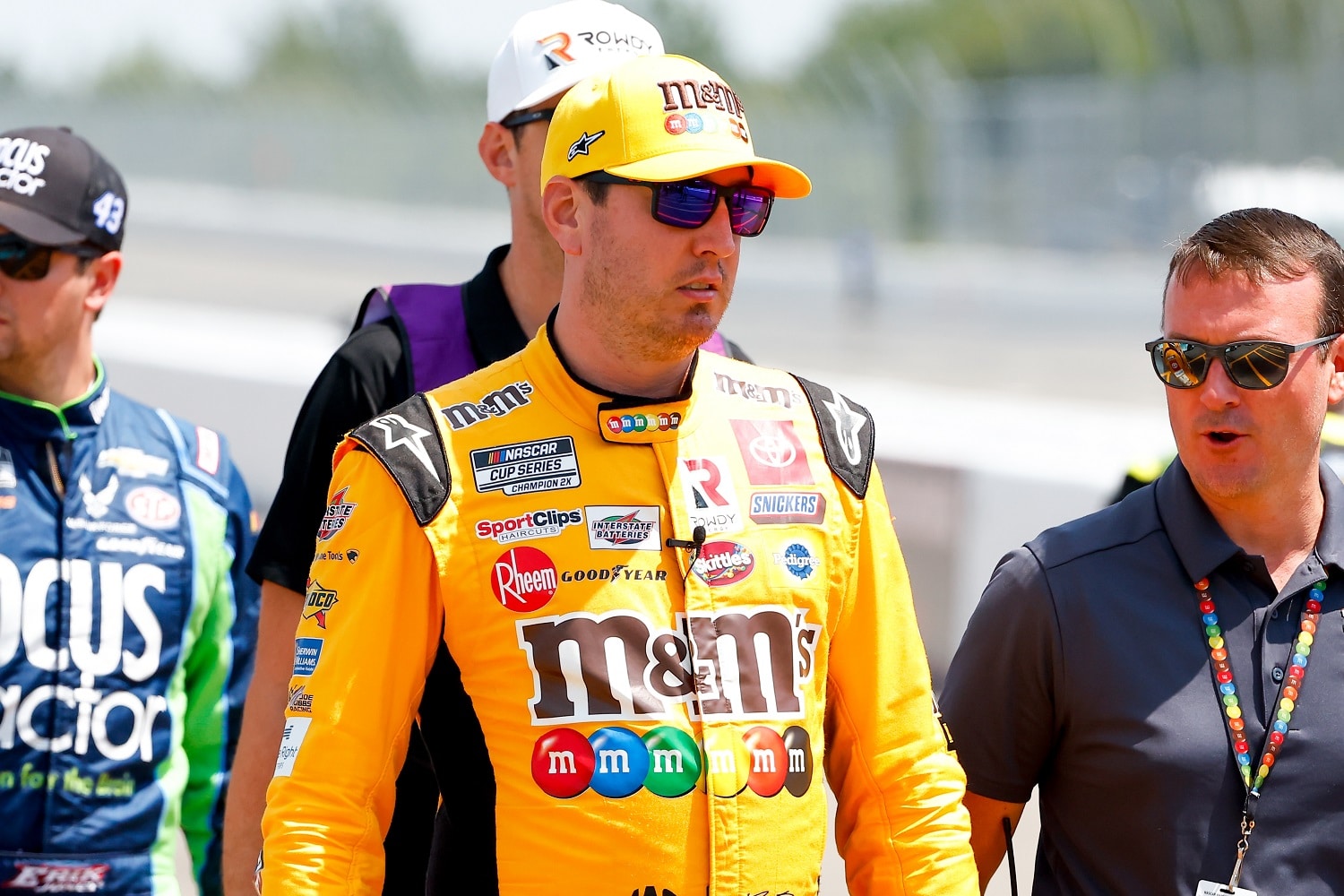 The theory making the rounds on social media and Reddit that has Kyle Busch landing at Richard Childress Racing next season cannot get off the ground without some musical chairs elsewhere. In this instance, we begin with the entirely plausible idea that Kurt Busch will retire after one season at 23XI Racing.
Kurt Busch has been out of the NASCAR Cup Series since wrecking during qualifying at Pocono. He surrendered his playoff berth this week, an indication that he doesn't expect to be back for Darlington and presumably at least one race after that.
It's not a huge leap from there to think the concussion-like symptoms he has been experiencing will persuade the 2004 Cup Series champion to retire. That would leave 23XI with a seat to fill, and it won't be Ty Gibbs taking the job because his grandfather already has plans for him at Joe Gibbs Racing.
Tyler Reddick leaves Richard Childress Racing a year early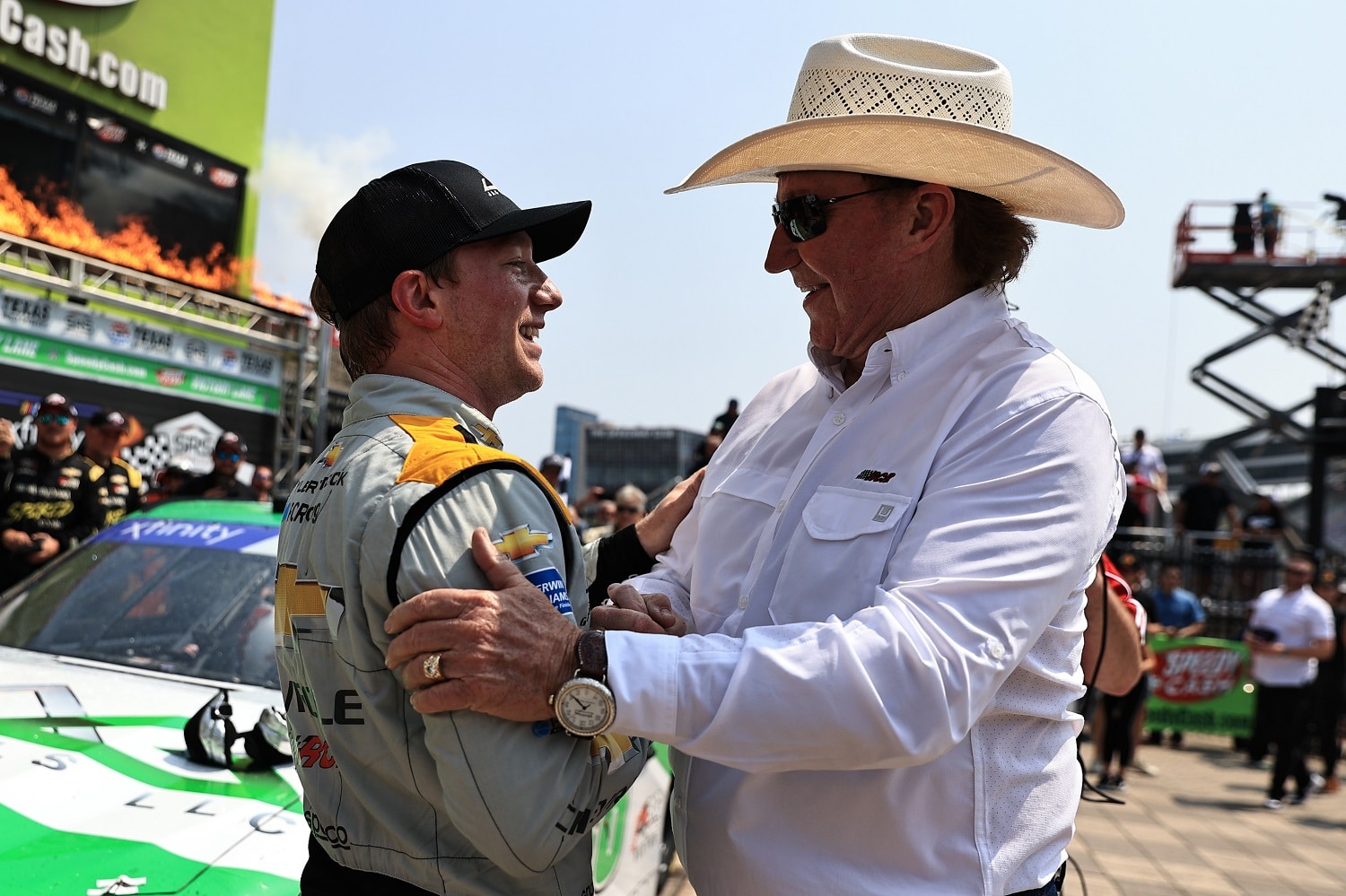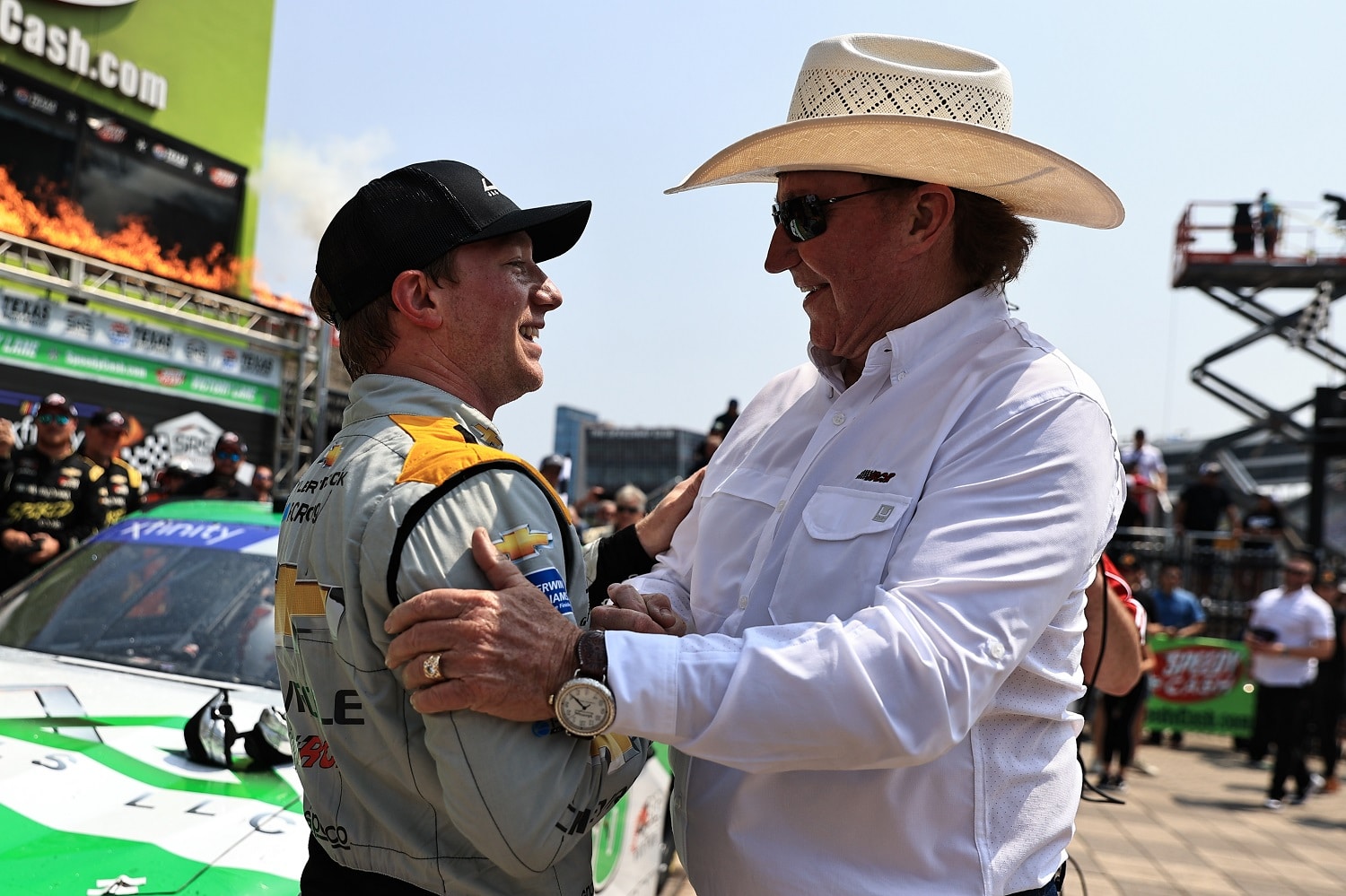 Tyler Reddick's announcement this summer that he'll begin driving for 23XI Racing in 2024 has been the bombshell move of the year in NASCAR. His deal surprised and angered the RCR team owner, and the parties are facing the prospect of a very tense 2023 season together to fulfill their contract.
Well, there's a solution to that in the theory that lands Kyle Busch at RCR: Richard Childress will allow Reddick and 23XI to buy out the final year on his contract so that he can get started with his new team next year.
Just how much money is anyone's guess. But Childress is angrier than a bull strapped to a milking machine and will want something to let one of the breakout drivers of the season leave.
Then again, the rumor says Childress already has a replacement driver in mind, so he can't set a price so high that he blows up the whole scenario.
Voila! It's smooth sailing for Kyle Busch to join Richard Childress Racing
I've learned to never say never, but the odds of Kyle Busch and Joe Gibbs Racing staying together for 2023 decrease every day the two-time Cup Series driver goes to bed without a new contract. At this point, the relationship may be frayed beyond repair, and the two sides would likely be happy to be rid of each other.
As much as Toyota would like to keep Busch in the fold, especially because they share a valuable relationship in the Camping World Truck Series (BTW, that's one of the last times you'll read "Camping World" because Craftsman is unveiling plans to become the 2023 sponsor this weekend at Daytona), the only other Toyota team is filling its vacancy with Tyler Reddick.
The opening at RCR because of Reddick's departure is the most attractive option, and a Richard Childress-Kyle Busch marriage works. The owner replaces a potential champion with a guy who's already earned the hardware, and Busch fulfills his desire not to drive for Joe Gibbs any longer.
Tying up the loose ends on this bonkers scenario
If any of the above actually sounds plausible enough to happen, there is still the matter of tying up loose ends. That includes figuring out if there was ever any credence to speculation that Kaulig Racing was originally going to win the Kyle Busch sweepstakes but was nudged away by Chevy.
Busch's replacement at Joe Gibbs Racing is a no-brainer. Executives there previously said Ty Gibbs would spend one more season in the Xfinity Series before moving up to the Cup Series. However, no one believed them then and no one would believe them now. Gibbs has since filled in for Kurt Busch at 23XI Racing, and he has done so admirably. There's no sense in keeping him in the second-tier series.
Secondly, there is the matter of paying Kyle Busch. JGR has had a year to come up with new sponsors for the No. 18 Toyota and appears to have failed, so how would RCR pull together a package so quickly? According to the convoluted theory, Chevy would write a check to fill the gap for whatever race sponsorships Richard Childress is unable to sell.
Busch comes with baggage from a likeability standpoint, but the theory says the manufacturer would welcome the opportunity to bring a huge racing name to its brand. And Chevy probably gets its phone calls to prospective sponsors returned a bit sooner than Toyota does.
At that point, all that's left to decide is the future of Kyle Busch Motorsports, the driver's truck series operation. Busch and Toyota presumably would make a clean break of their relationship, so the driver would switch to racing Chevys as part of his arrangement to land at RCR, potentially putting more young talent in the manufacturer's pipeline.
Like Sportscasting on Facebook. Follow us on Twitter @sportscasting19 and subscribe to our YouTube channel.
Got a question or observation about racing? Sportscasting's John Moriello does a mailbag column each Friday. Write to him at [email protected].