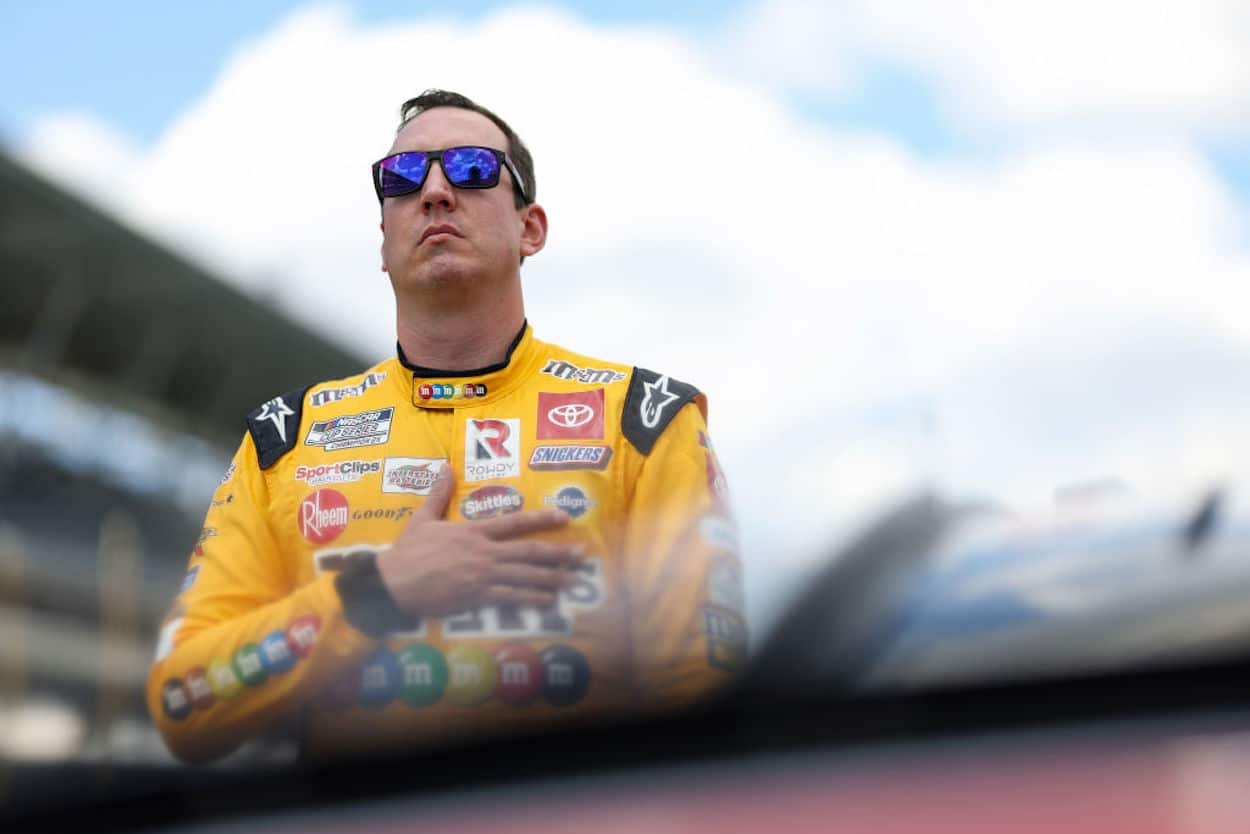 3 Realistic Landing Places for Kyle Busch – and 2 Places He Absolutely Won't Land – in 2023
With Kyle Busch facing an uncertain future, let's break down where he will --and will not -- end up next season.
Hands-down, the biggest story of the 2022-23 NASCAR Cup Series "Silly Season" has been the ongoing saga surrounding Kyle Busch and which team he'll drive for next year.
Joe Gibbs Racing revealed back in December that Busch's longtime primary sponsor, the Mars candy brand, would leave the team at the end of 2022. As surprising as that announcement might've been, even more surprising is the fact that JGR hasn't been able to secure a replacement sponsor for the veteran driver, who is one of the sport's biggest stars.
If JGR can't line up a sponsor for Busch's No. 18 Toyota in the next few weeks, the organization will be hard-pressed to retain the two-time Cup Series champion – who recently admitted that he's been in conversations with other teams and would consider going elsewhere in 2023.
But just which teams have a realistic shot at being a landing place for Busch next season? And do any of the major teams have no shot at all? Let's explore.
It's just not going to happen for Richard Childress Racing or Roush Fenway Keselowski Racing
While you couldn't fault any team for courting Kyle Busch – a 60-time Cup Series race winner with more than 200 NASCAR national series victories under his belt – at least two of the sport's major teams need not waste their time. That's because they don't have a prayer of securing Busch's services.
One of those teams is Richard Childress Racing. The other is Roush Fenway Keselowski Racing.
Let's start with RCR. The company just learned that Tyler Reddick is moving on at the end of the 2023 season and joining 23XI Racing for 2024. Team owner Richard Childress said as recently as two weekends ago at Indianapolis, however, that Reddick will definitely be back at RCR in 2023 and fulfill the terms of his contract. And Reddick has expressed the same intentions on multiple occasions since announcing his plans to move on in 2024.
With RCR's other seat set to once again be occupied by Austin Dillon – Childress' oldest grandson – next season, RCR simply doesn't have room for Busch. And, truthfully, even if it did, Childress probably wouldn't be interested in hiring the 37-year-old Las Vegas native.
Remember back in 2011 when Childress punched Busch in the garage area at Kansas Speedway after a NASCAR Camping World Truck Series race? Unfortunately, no video footage is available of this memorable encounter, but it was the talk of the NASCAR world for several days. Although many years have passed, you can rest assured that neither Busch nor Childress has forgotten.
As for Roush Fenway Keselowski, it's entirely plausible that the organization might be interested in bringing Busch into the fold. But any chance of that interest being mutual seems farfetched at best. Not only does Busch have a history of run-ins with first-year RFKR co-owner Brad Keselowski, but the organization has struggled mightily in its first season with Keselowski in leadership. Busch isn't going to consider driving for a team co-owned by one of his fiercest rivals, much less one that has been as uncompetitive as RFKR has been at times this season.
Which teams have a real opportunity to make Kyle Busch part of their 2023 roster?
Easily the most obvious potential destination for Kyle Busch is Stewart-Haas Racing. Not only does Busch have a relationship with SHR co-owner Tony Stewart going back to their days as teammates at Joe Gibbs Racing, but SHR is the one organization that at least appears to have a definite seat available.
Although SHR driver Aric Almirola has recently hedged a bit on his previously announced plans to retire at season's end, the driver of the No. 10 Ford hasn't said anything to indicate he's planning to come back, either. If Almirola sticks with his plan and calls it good on his driving career, it would open up a great opportunity for Busch to drive for one of the sport's top teams – and one that's not a relative newcomer to the Cup Series.
Since Stewart assumed part ownership of the team in 2009, SHR has won two Cup Series championships and dozens of races. The Busch-to-SHR chatter picked up some steam a couple of weeks ago when SHR driver Kevin Harvick – a longtime Busch rival – said he'd be "100 percent open" to having Busch as a teammate.
Aside from Almirola deciding to return, the one possible roadblock to Busch joining Stewart-Haas might be the organization's manufacturer affiliation with Ford. Busch has been with Toyota since joining JGR in 2008, and the manufacturer would certainly love to keep him in the family.
Would Ford be willing to provide manufacturer support to Kyle Busch Motorsports – the Camping World Truck Series team that Busch founded and owns – as Toyota has since the team's inception? If the answer is yes, Busch and SHR might be a match made in heaven. If the answer is no, it could be a deal-breaker. 
Another strong possibility for Busch is 23XI Racing – the organization co-owned by NBA legend Michael Jordan and Denny Hamlin, Busch's Joe Gibbs Racing teammate. JGR and 23XI both field Toyotas and have a close technical partnership that began with 23XI's formation ahead of last season.
It seems perfectly reasonable that, sponsorship-permitting, 23XI could add a third car in 2023 and make Busch its driver with older brother Kurt Busch and Bubba Wallace as teammates. Or perhaps Busch could take over the organization's No. 45 Toyota that Kurt is currently driving. While Kurt Busch is under contract with 23XI through the 2023 season, a recent concussion suffered in a qualifying crash at Pocono has sidelined him for multiple weeks.
Does Kurt Busch really want to risk his health and return for one more year when retiring a bit earlier than he likely planned would open the door for his younger sibling to have a quality Cup ride and remain in the Toyota family? Kyle Busch jumping in the No. 45 to replace Kurt would make a lot of sense on multiple levels.
The last of the contenders in the Kyle Busch sweepstakes is the most familiar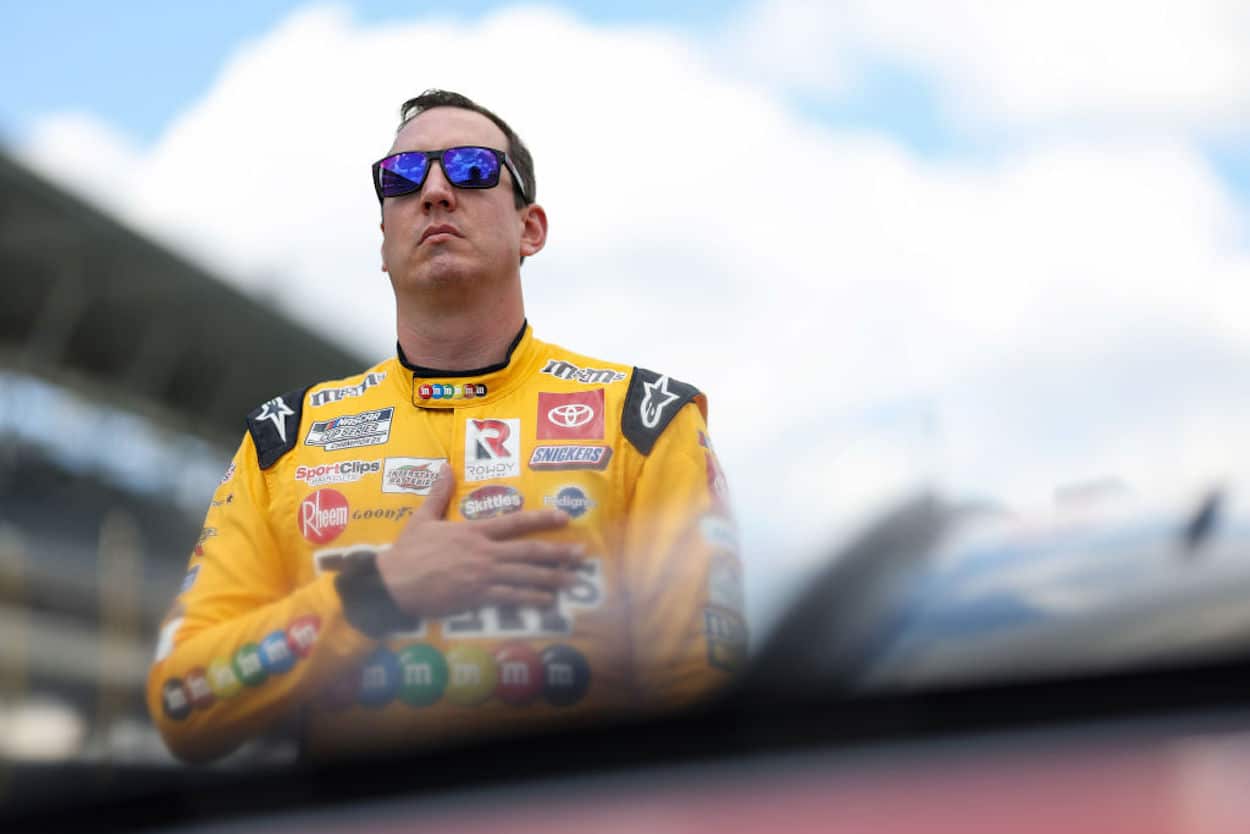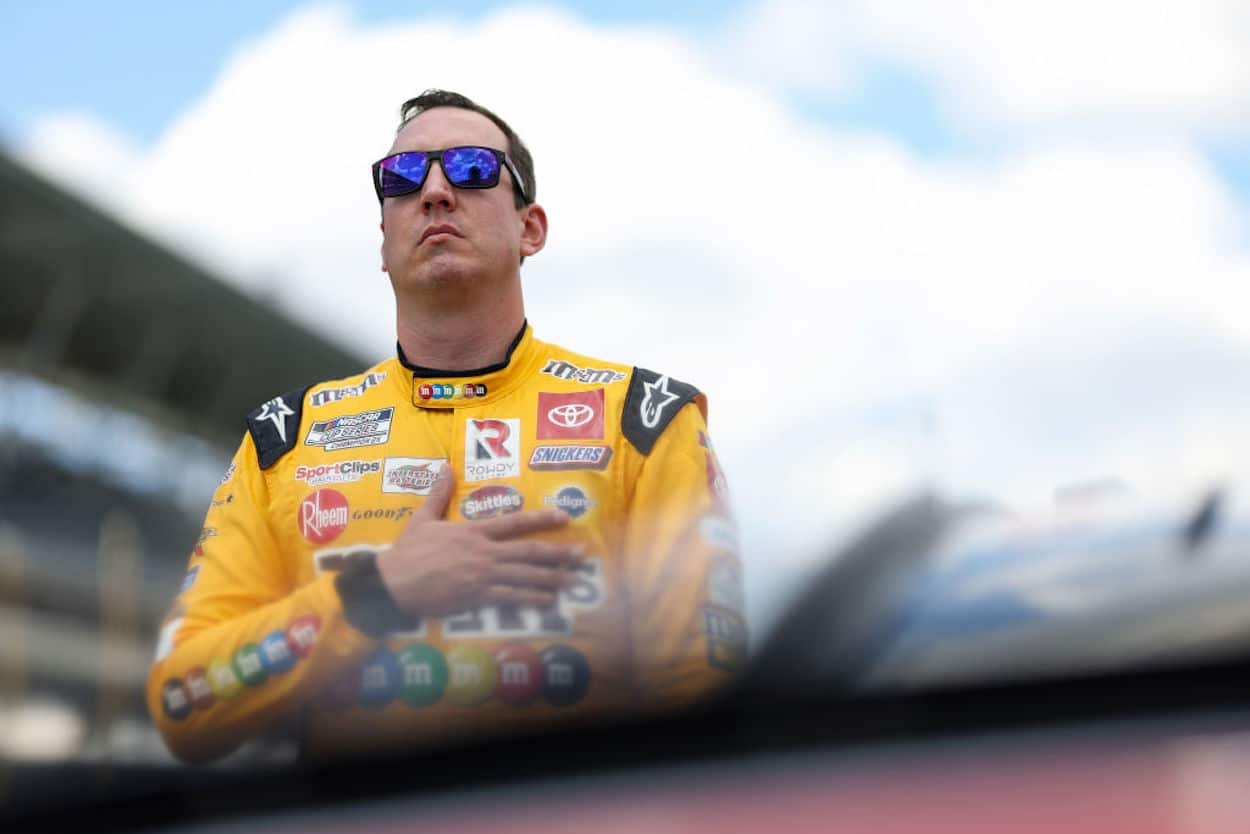 As for the other legitimate landing place for Kyle Busch, look no further than the organization where he's been since 2008 and captured all but four of his Cup Series wins. 
While Busch and Toyota Racing Development president David Wilson have acknowledged the possibility of a breakup at season's end, it's really hard to imagine JGR not ultimately finding a way to keep Busch – even if it means the company convincing one of the organization's other sponsors to help pick up the sponsorship tab. Or maybe team owner Joe Gibbs will dig into his personal war chest and fund Busch's No. 18 for one season. Or perhaps JGR will be able to line up a new primary sponsor for Busch in the 11th hour.
Either way, it's a safe bet that JGR is exhausting every effort to keep Busch – and recent comments from Busch suggest he's in no hurry to jump ship, despite his earlier candor about talking with other teams.
So, where will Busch ultimately end up? Not even the driver himself knows at this point, but this much seems pretty certain: He's going to land somewhere great. 
He's simply too talented and too accomplished to have to settle for anything less.
Like Sportscasting on Facebook. Follow us on Twitter @sportscasting19 and subscribe to our YouTube channel.