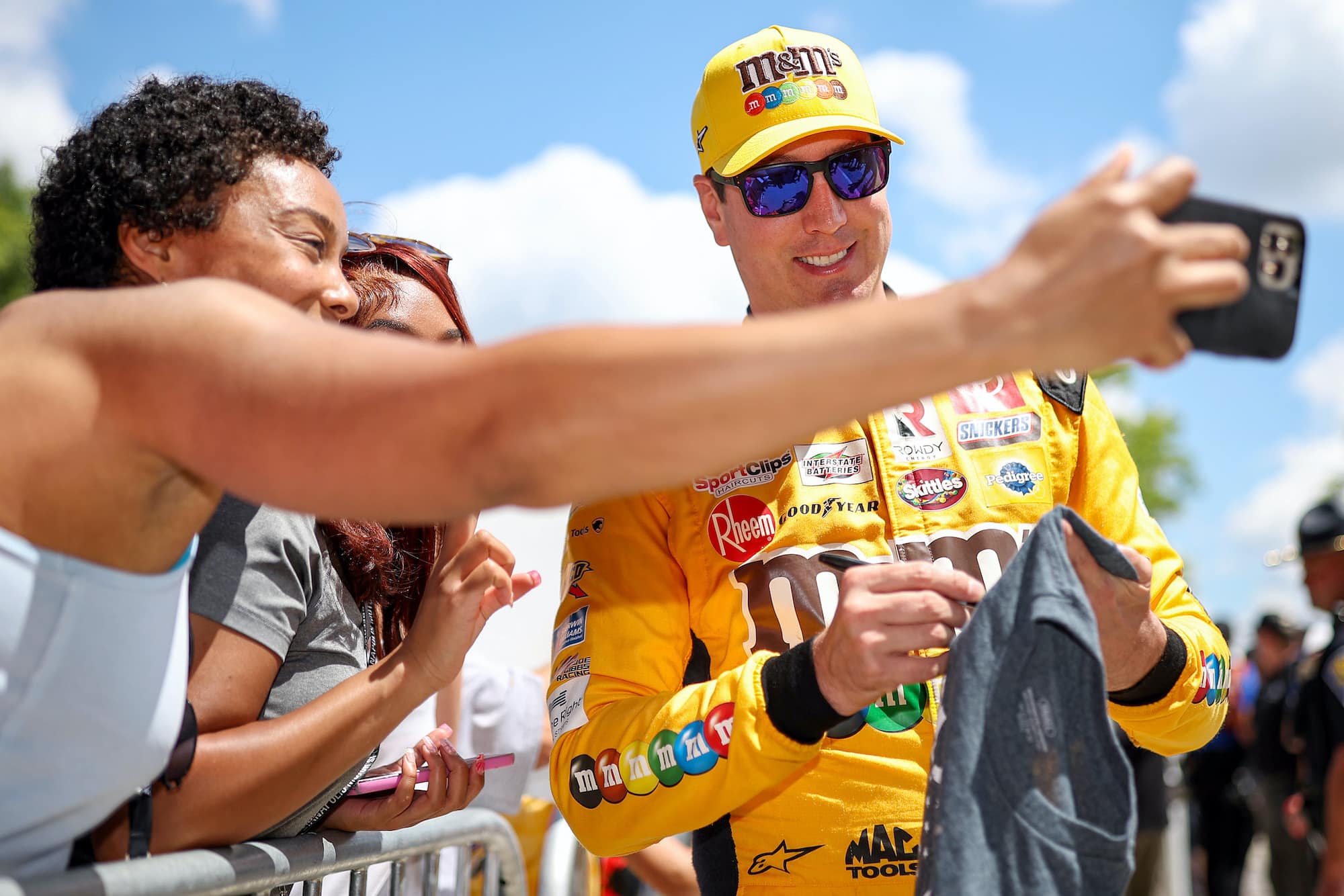 Dale Earnhardt Jr. Calls Out Kyle Busch at Michigan for His Attitude and Driver Shares Interesting Photo With Joe Gibbs That Appears to Back It Up
Dale Earnhardt Jr. brought up Kyle Busch's attitude during the prerace show at Michigan and the driver shared a photo on Twitter that appeared to back it up.
Kyle Busch and his future at Joe Gibbs Racing remains uncertain. That's stressful for all parties involved. Just a few weeks ago, the two-time Cup Series champion and team owner had an awkward interaction on pit road, which some interpreted as signs of a fractured relationship between the pair. Fans blasted the driver.
Before Sunday's race at Michigan International Speedway, the driver shared a photo on Twitter of him talking with Gibbs that conveyed a very different vibe from the previous interaction and fell in line with what Dale Earnhardt Jr. discussed during the prerace broadcast, suggesting that contract talks might be taking a turn for the better. 
Kyle Busch called out for exchange with Joe Gibbs at Pocono
Kyle Busch started and finished second behind teammate Denny Hamlin at Pocono (before the disqualification). After the race, cameras caught the driver in an odd interaction with the owner where it appeared Busch had no interest in talking with the three-time Super Bowl-winning coach.
When the former coach approached, Busch looked forward and never spoke directly to his boss but instead mouthed something to a representative from the No. 18 team standing in front of him.
"What Kyle Busch did yesterday in that video I saw on NASCAR is disrespectful," spotter Brett Griffin said on the Door Bumper Clear podcast. "Where is your gratitude, buddy? Where is your grace? Because you don't ever display any. So maybe that's why you're not marketable enough to warrant a $25 million sponsor right now. 
"I'm sorry. Most talented in the garage? Yeah, he's one of them. Best personality for NASCAR? Probably. Last person I think NASCAR wants to see go away is Kyle Busch because you don't need a hundred Chase Elliotts. You need guys that are out there doing what Kyle's doing. But, man, in that video, holy disrespectful. I thought it was bad." 
Busch shares photo with Gibbs before Michigan
This weekend after scoring third in qualifying and talking with the media, including discussing details about the frightening experience with his family during the Mall of America shooting on Thursday, Busch took to Twitter before the race, where he shared a photo of him standing next to Gibbs.
The driver stood with a thumb in each pocket while the coach motioned with his hands as if explaining something to Busch, who appeared interested in what he had to say — a very different feel from the video at Pocono. 
"Clocked in for @MISpeedway @interstatebatts | @JoeGibbsRacing," Busch tweeted. 
Dale Earnhardt Jr. has noticed a change in Busch's demeanor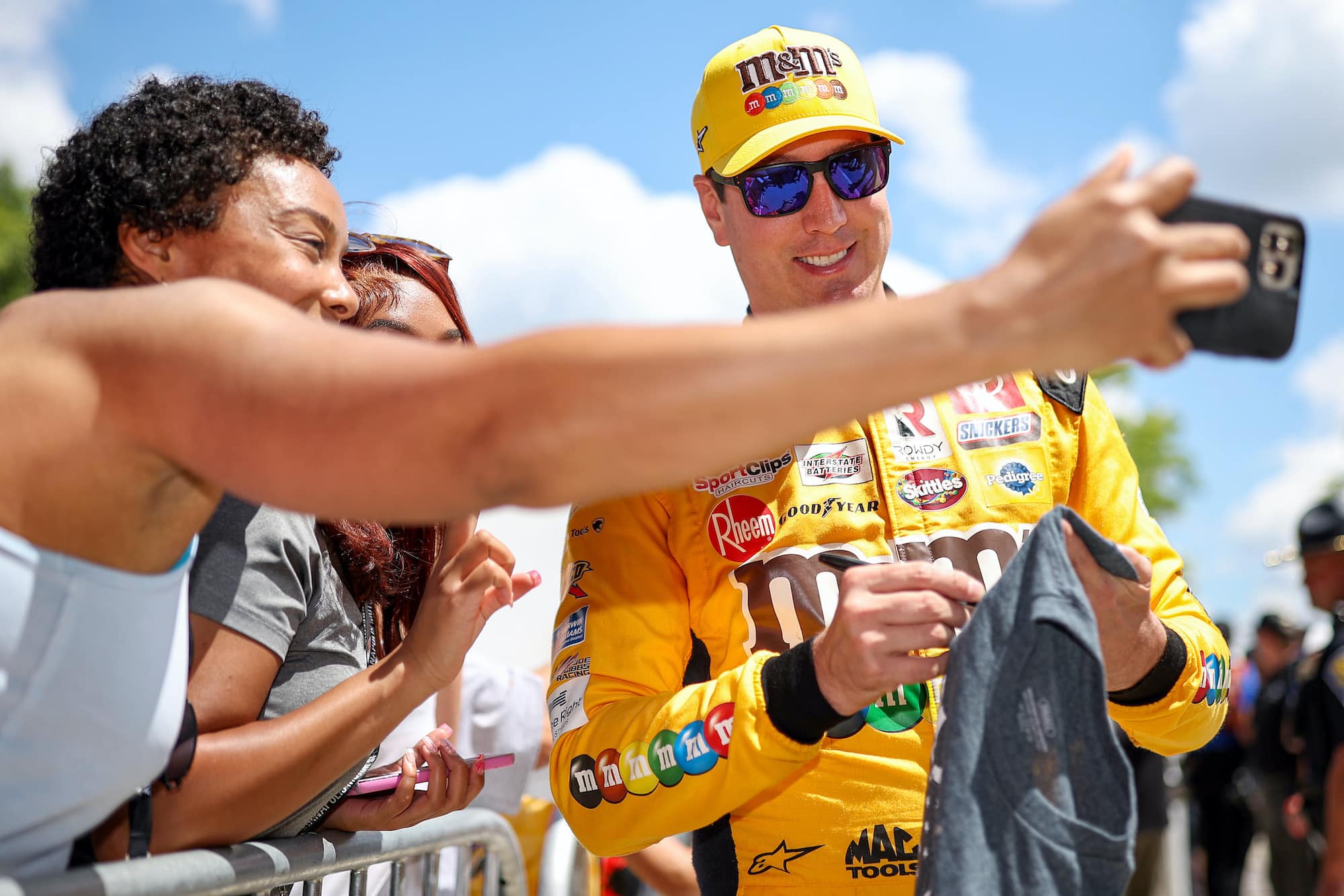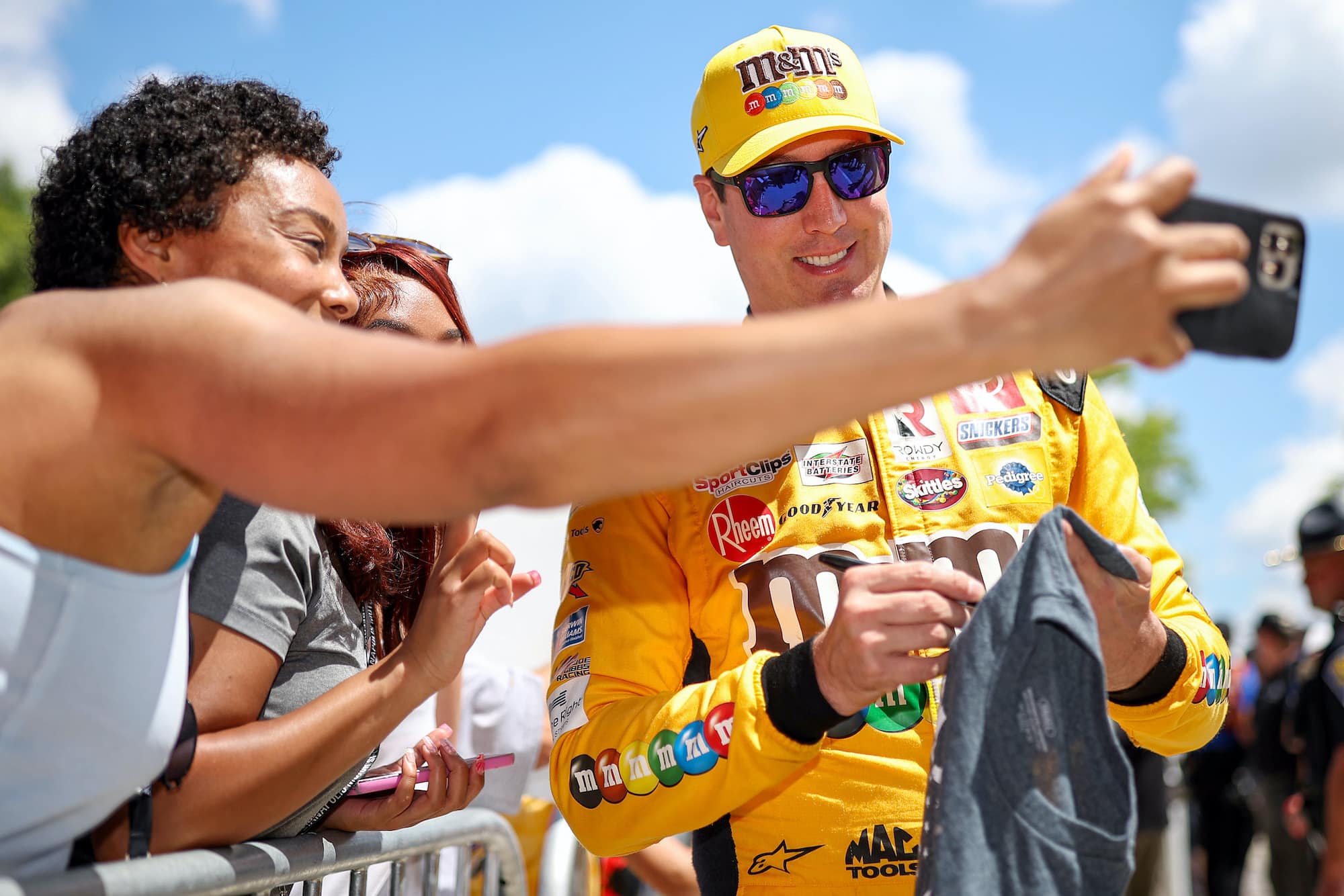 With Busch's future a hot topic of conversation, the NBC broadcast crew talked about it during the Countdown to Green prerace show. Dale Earnhardt Jr. noted what he believed to be a change in the JGR driver's demeanor in recent weeks. 
"I think that things are turning around in the contract discussions if you believe that — which I do — if you believe the body language and the interviews and the comments really tell the tale for Kyle Busch. Things have gotten a little more positive for him and from him and what we've heard him say and the things we've heard him say, it seems like things are turning a corner for him and Joe Gibbs Racing."
While Busch's attitude toward contract negotiations has appeared to change, his on-track performance of late, which includes finishing 20th or worse in six of the last eight races, has consistently put him in a foul mood. He admitted as much on Sunday at Michigan following his early first-stage exit where he finished 36th, when he said on a scale of one to 10, his frustration level was at infinity. 
The more things change, the more they stay the same.
Like Sportscasting on Facebook. Follow us on Twitter @sportscasting19 and subscribe to our YouTube channel.