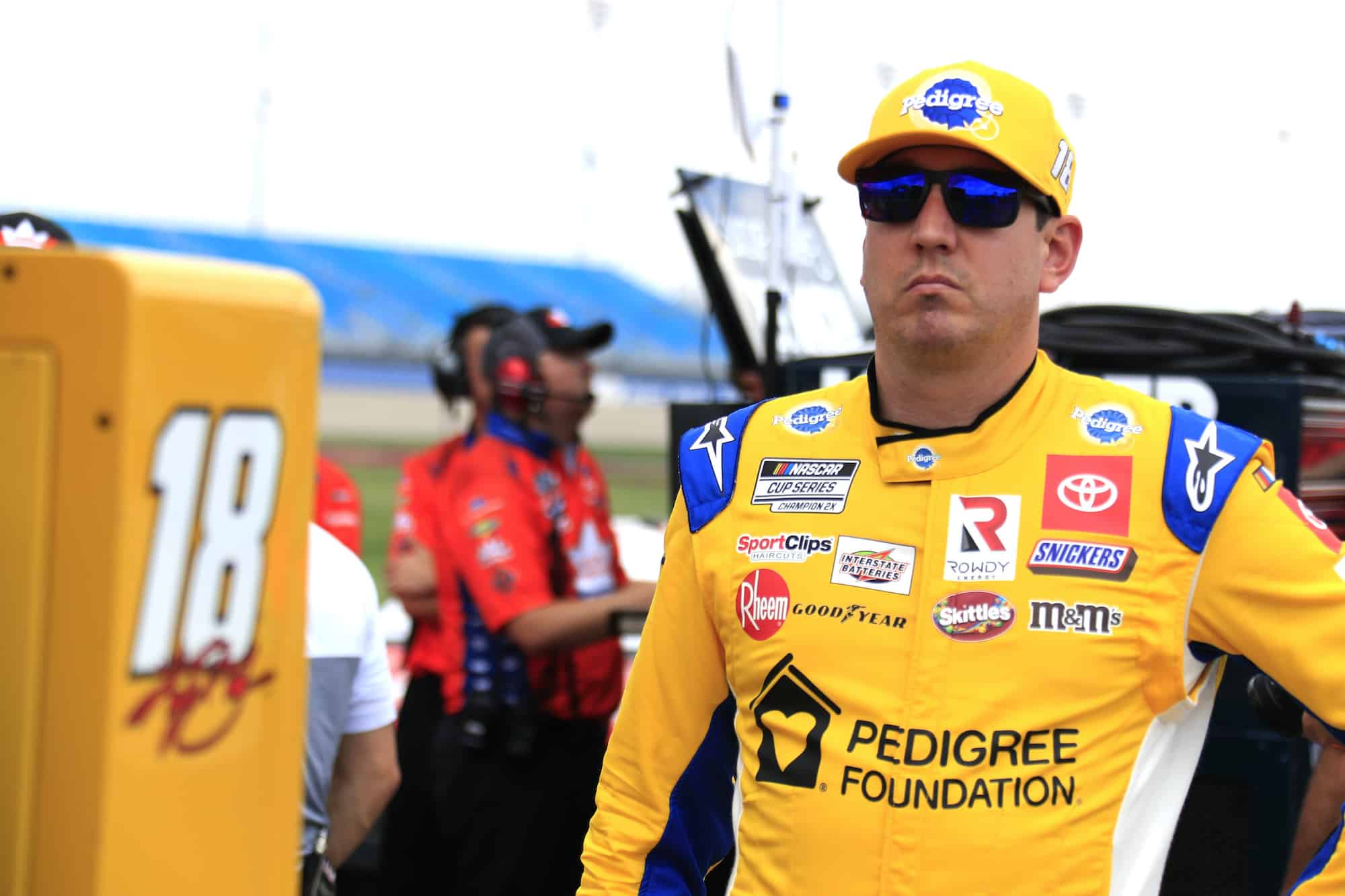 Kyle Busch Paints a Different Picture Than JGR Officials on Deal With Team, According to Report: 'Nothing Is Close to Being Signed'
Kyle Busch doesn't ever hold back. According to a new report, the driver contradicted the optimism of JGR officials recently and isn't close to signing a new deal.
For months there's been speculation on Kyle Busch and his future with Joe Gibbs Racing. Will he return, go to another team, or even the inconceivable, retire?
This past week JGR President Dave Alpern made it abundantly clear that the organization has every intention of bringing back the two-time Cup Series champion, and they hope to have a deal done in the very near future. However, according to a report on NBC's prerace show from Atlanta, Busch seemed much less optimistic. 
Kyle Busch wanted back at Joe Gibbs Racing
Kyle Busch's uncertain future has been a regular topic of discussion on NASCAR podcasts and talk shows for months. Last week, the organization that Busch has raced with since 2008 offered a status update on his situation and it sounded quite familiar.
"We've been pretty consistent since the end of last season, which is we want Kyle to be in the (No.) 18 car and that's our plan," Alpern said. "We're still working on sponsorship, and as much interest as there is in our sport, these take a long time. And admittedly, this one's taking a little longer than we thought. It's not for lack of interest. It's just trying to get everything put together. So those will probably happen in parallel. And, again, we're hoping to get something decided here in the very near future."  
The team president continued. 
"What we do is get sponsors. I mean, we've been doing that for 30 years. We're in the business," he said. "I think it's not a matter of just slapping something on the car. It's finding a partnership that makes sense. And so we're just trying to find the right fit."
Busch less optimistic, according to NBC report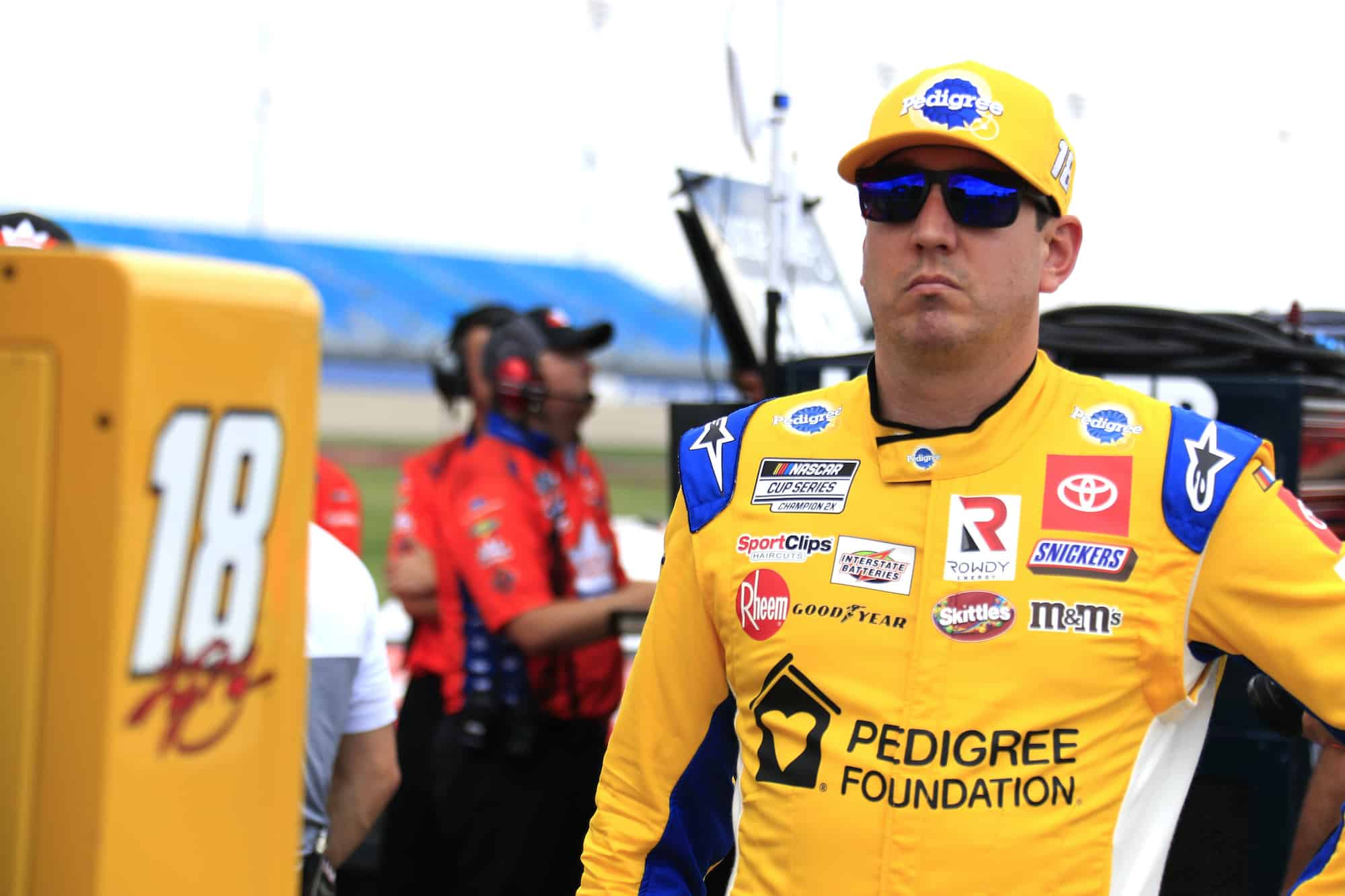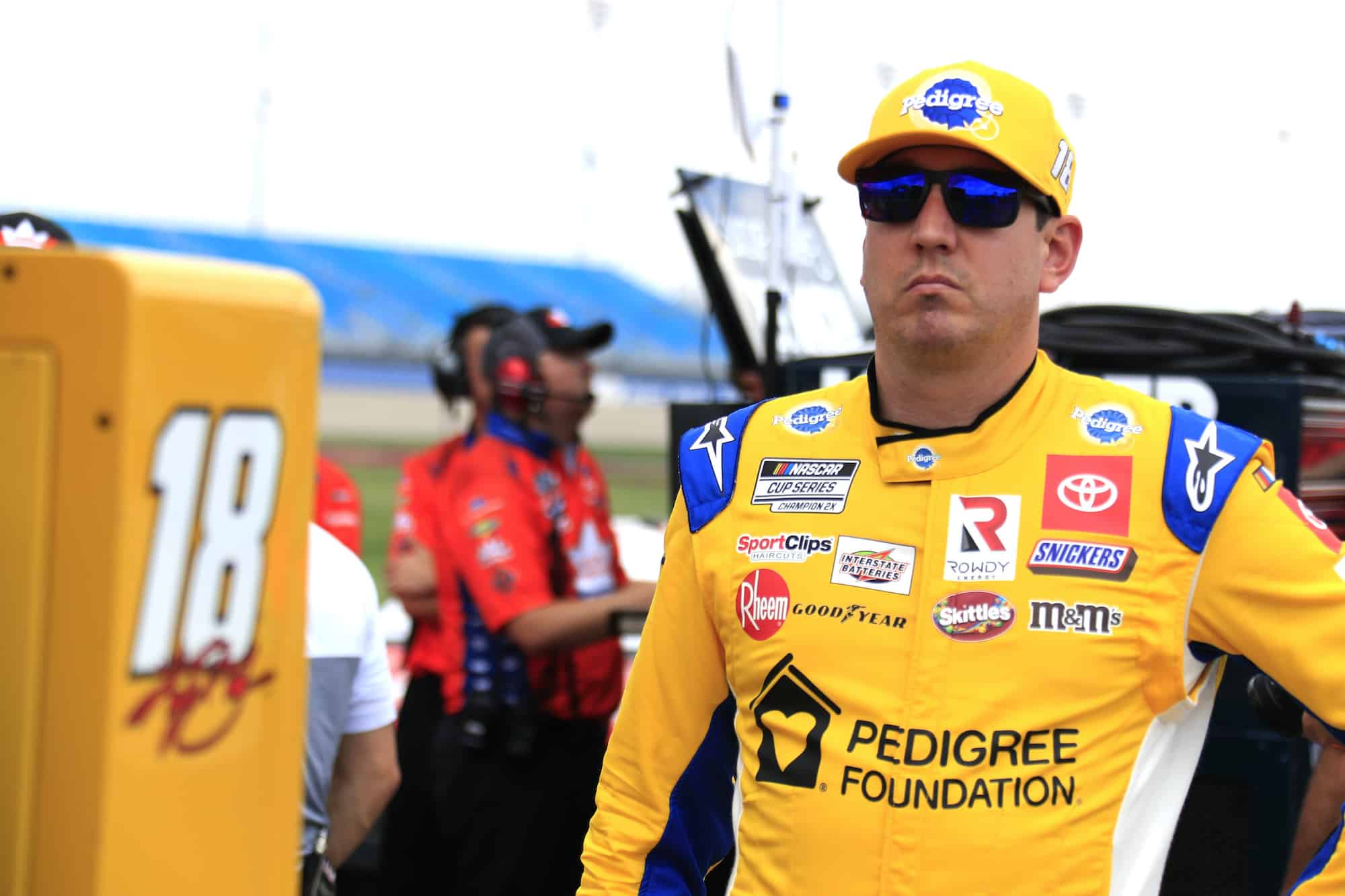 During NBC's prerace show, Countdown to Green from Atlanta, Marty Snider, Kyle Petty, and Brad Daugherty discussed Kyle Busch's future with JGR. Petty said the 37-year-old driver could be at a crossroads in his career where he and organization officials may have to make some tough decisions.
Snider then brought up Alpern's remarks from last week and how he expressed optimism that they would get a deal done. The veteran NBC announcer then relayed what Busch said in response to the team's comments and it struck a very different tone.
"Kyle Busch said yesterday nothing is close to being signed," Snider said. 
The future remains uncertain
Throughout this process, JGR officials have been optimistic about their star driver returning in 2023. It's what you'd expect. Busch, unsurprisingly, has been less optimistic or realistic, depending on your perspective. 
When questioned about his situation in April, he frankly admitted, "If it happens, it happens. If it don't, it don't. Goodbye." He also answered a couple of questions during that same meeting by referring reporters to Joe Gibbs. 
A few weeks later, Gibbs spoke on the matter. "We're really confident that we're going to have that (No. 18) car squared away, sponsorship-wise, and we're trying to work on our deal right now with Kyle," Gibbs told the Charlotte Observer. "So I think we feel good about it."
Here we are, two months later, and according to the future NASCAR Hall of Famer, they're not close to signing him to a deal. For fans of the No. 18, it might be approaching that time to push the panic button. 
Like Sportscasting on Facebook. Follow us on Twitter @sportscasting19 and subscribe to our YouTube channel.