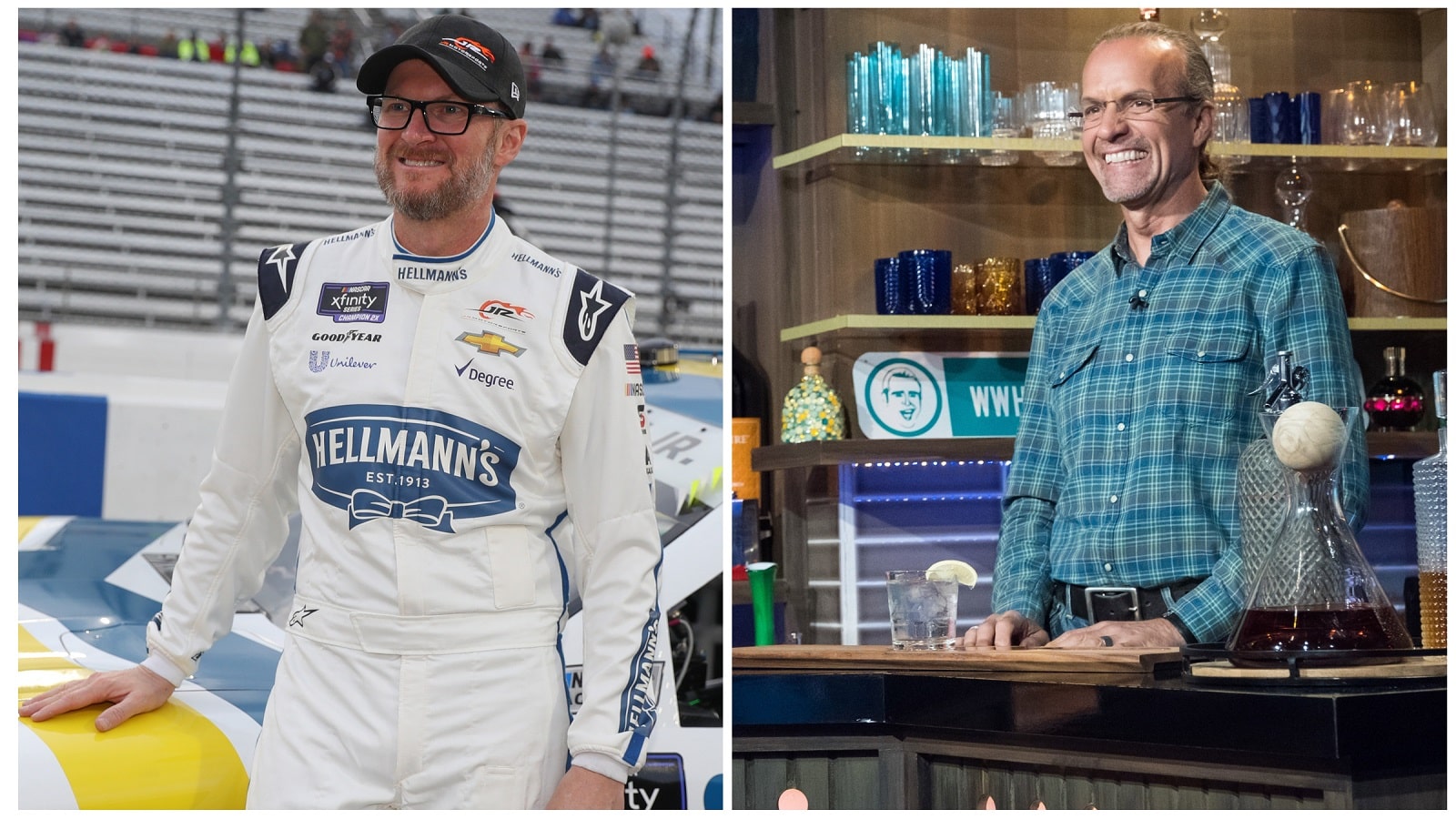 Dale Earnhardt Jr.'s 'What the F***' Kyle Petty T-Shirt Is All I Want for Christmas
Dale Earnhardt Jr. blurted out an F-bomb alongside Kyle Petty's name, making the clip an internet sensation and inspiring a T-shirt.
Some moments demand preservation for future generations to enjoy. Dale Earnhardt Jr. gave us one about 10 days ago during a heated podcast segment.
It became an immediate Twitter sensation and has attracted 280,000 views on YouTube despite being buried deep in an 18-minute clip. Now, 11 words Junior uttered out of sheer frustration will reach even more NASCAR fans via a T-shirt.
We have Ross Chastain, Denny Hamlin, and Mike Davis to thank, though none of it would have been possible without Kyle Petty, purely an innocent bystander.
Dale Earnhardt Jr. and his podcast co-host sparred over Ross Chastain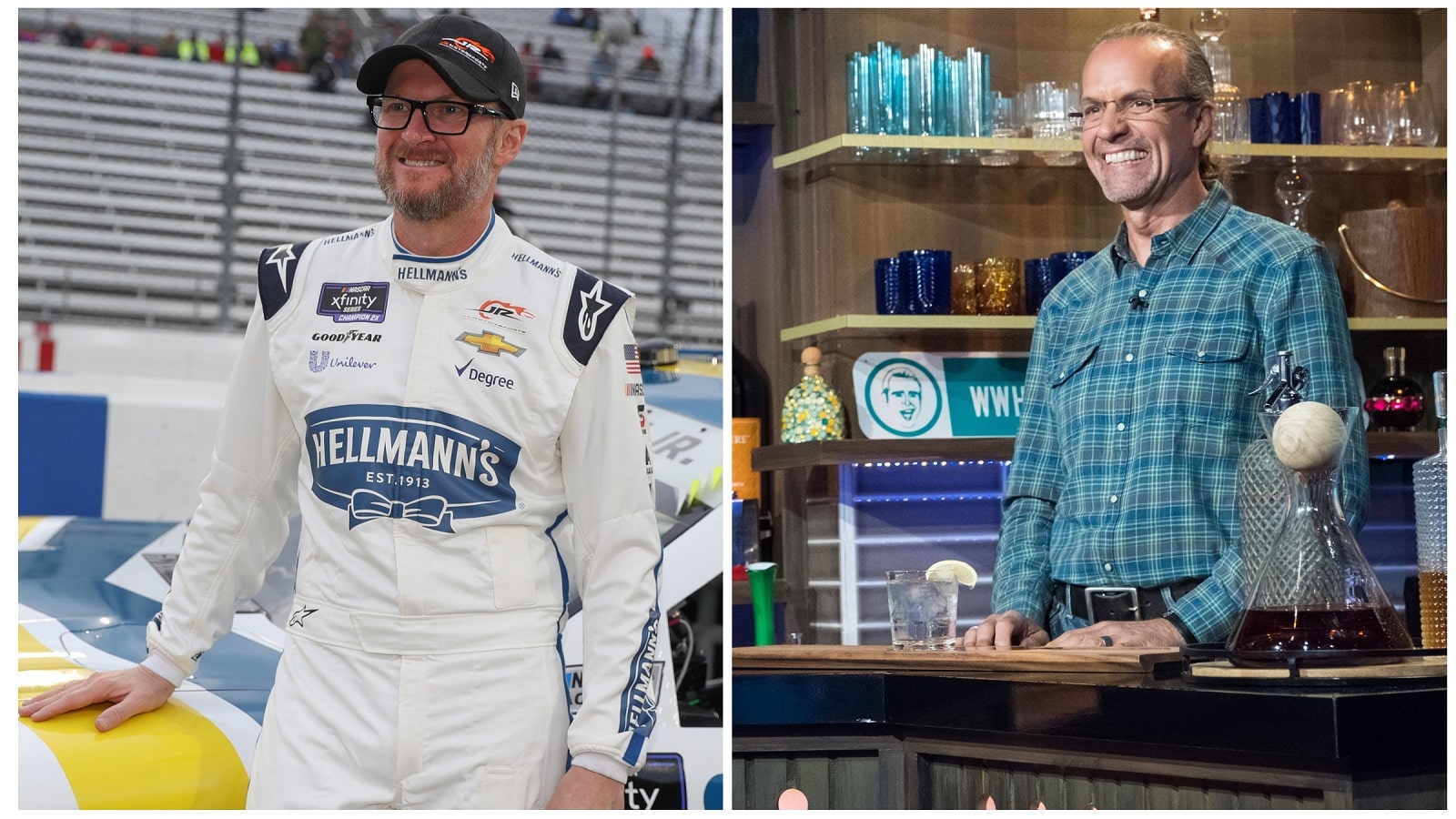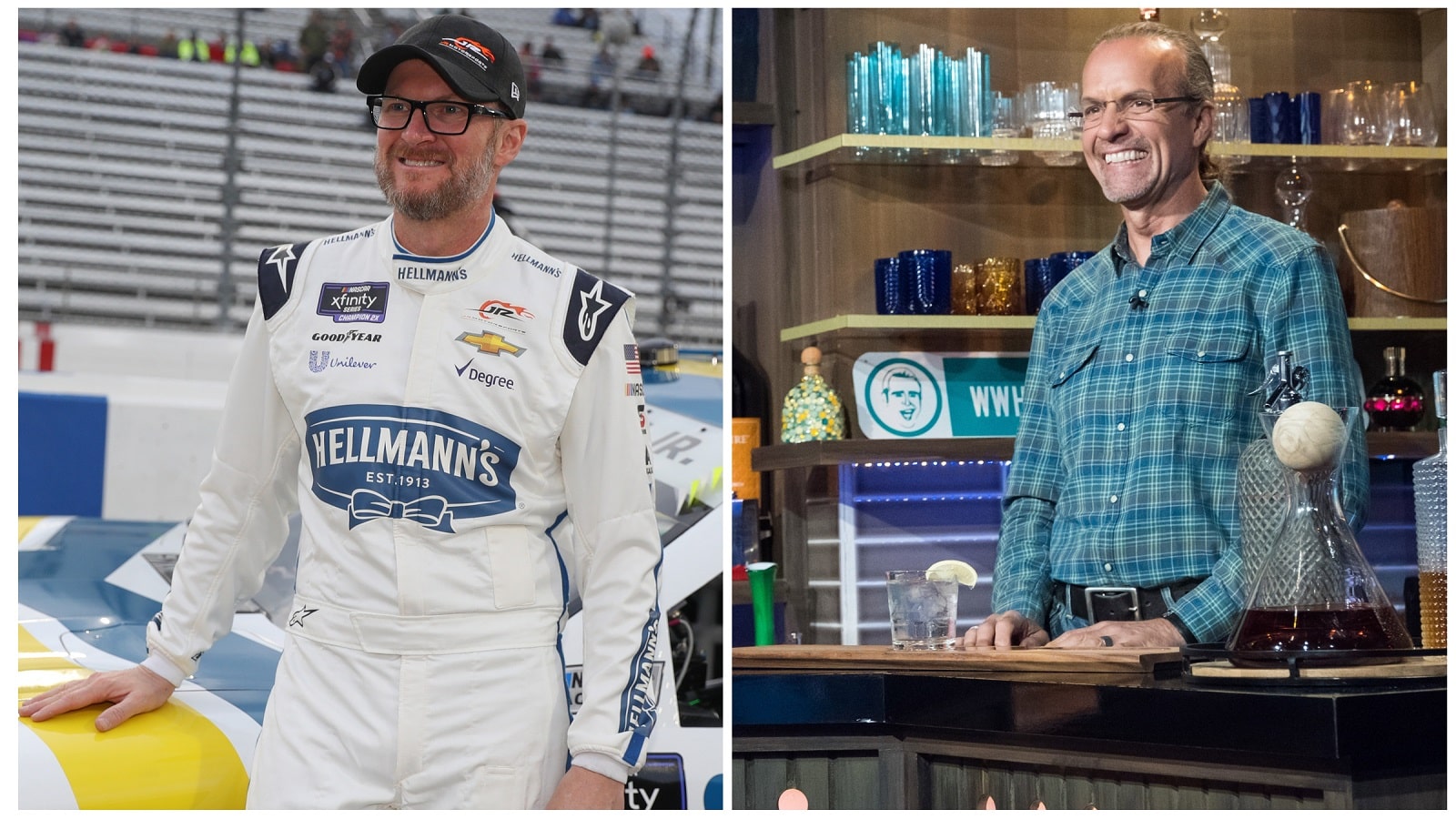 More than a few NASCAR Cup Series drivers are ready to rumble with Ross Chastain over his rough-and-tumble driving on Sunday afternoons. Most recently, Denny Hamlin squeezed Chastain into the outside wall during a late restart at Pocono in an exquisite maneuver best described as leaving Chastain just enough room to wreck himself.
Not surprisingly, it became a topic for discussion on the ensuing episode of the Dale Jr. Download as Dale Earnhardt Jr. and co-host Mike Davis examined the various aspects of what transpired.
One of the best characteristics of podcasts is that they're free-flowing. The participants may start with a list of topics to discuss, but bandwidth is relatively cheap. So, a subject that might only merit 300 words in a blog to keep the Google ranking algorithm from scoring it as long-winded and boring can consume 10 minutes in a podcast and unleash an entertaining discussion.
Well, somewhere along the line, the conversation between Earnhardt and Davis went off the tracks. The more Earnhardt tried to express his take on Hamlin vs. Chastain, the more Davis seemed eager to agitate his boss. It made a fun listen even better.
Dale Earnhardt Jr.: 'What the f*** does Kyle Petty got to do with this?'
The podcast conversation between Dale Earnhardt Jr. and Mike Davis (see the video above) really started picking up steam about seven or eight minutes in, but it was at the 11:30 mark when we got the payoff that will live forever.
Earnhardt was trying valiantly to fight off his co-host's challenges to his assertions, but he was getting flustered and dropping a bit of profanity that was bleeped out in post-production. Finally came a moment when the two couldn't agree as to whether Chastain put himself into the wall or whether Hamlin gave him some help in that regard.
"I think he lost control after the contact," Earnhardt said.
"Well, that's not what Kyle Petty said," Davis countered.
And then came the payoff:
"What the f*** does Kyle Petty got to do with this?" Earnhardt fired back.
Dale Jr. and Kyle Petty are friends and co-workers
The full YouTube clip of the heated conversation between Dale Earnhardt Jr. and Mike Davis runs 18 minutes. Naturally, someone just clipped off the money quote from Earnhardt and put it on Twitter, where Kyle Petty's name trended for a day.
Someone seeing the tweet without the context could have assumed Earnhardt was angry with Petty, which wasn't the case. The two work together at NBC Sports and get along just fine.
Humorously, Earnhardt fired off his own tweet: "Opens twitter and sees Kyle Petty is trending. Makes note to self to try and give Kyle Petty context when I see him tomorrow."
Naturally, Earnhardt and Petty couldn't leave it at that. Earnhardt's media company quickly got to work and designed a T-shirt featuring the epic – and wildly out of context – quote from the podcast.
The company is taking pre-orders now for deliveries within the month, and Petty responded on Friday by tweeting that it was his new favorite shirt.
Like Sportscasting on Facebook. Follow us on Twitter @sportscasting19 and subscribe to our YouTube channel.
Got a question or observation about racing? Sportscasting's John Moriello does a mailbag column each Friday. Write to him at [email protected]