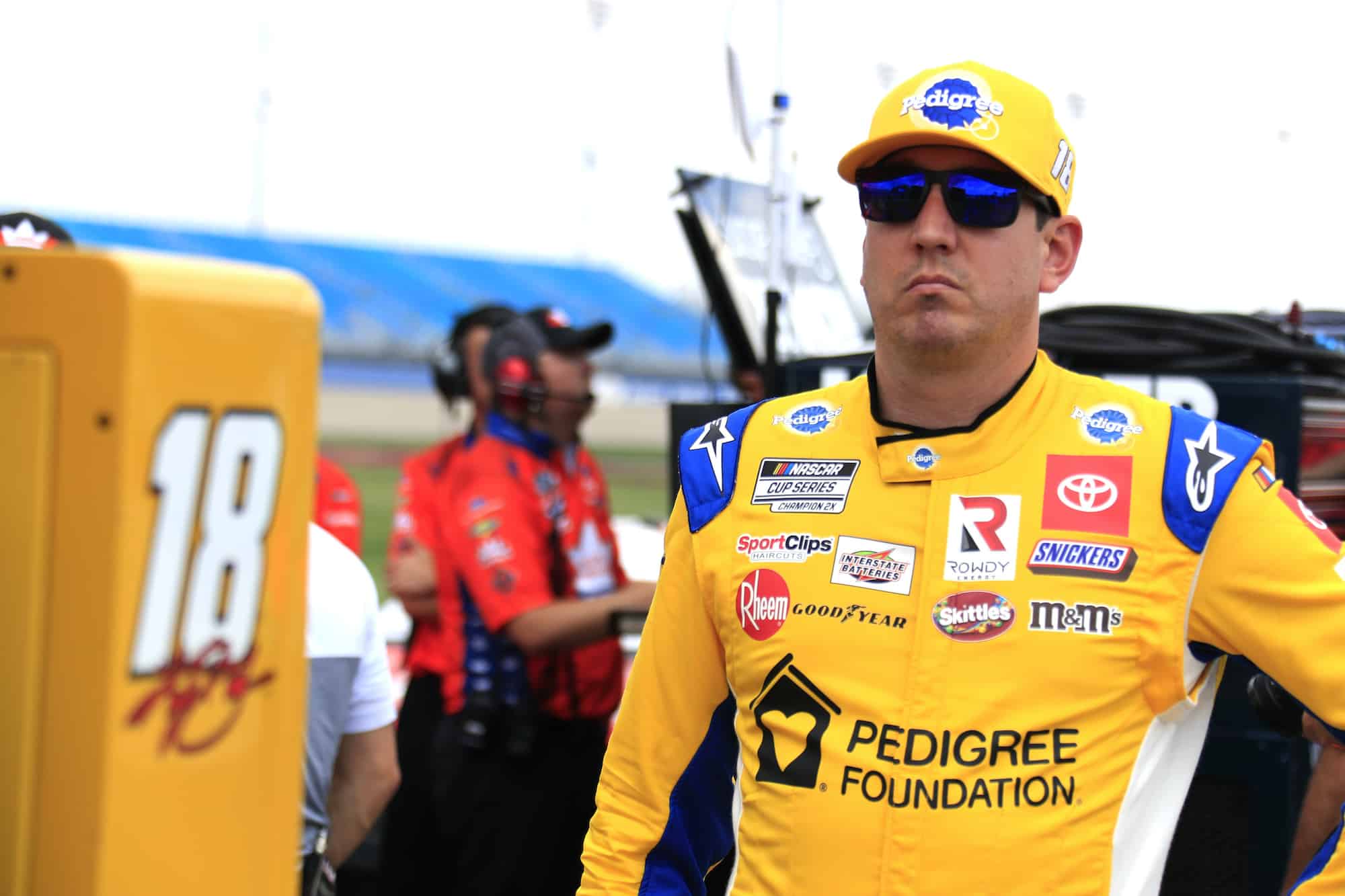 Kyle Busch's Future at Joe Gibbs Racing More in Question After Driver Surprisingly Confirms He's Talked With Other Teams About 2023
Kyle Busch surprised fans this week when he admitted that he's had conversations with other teams about racing in 2023.
The Kyle Busch saga on whether or not he returns to Joe Gibbs Racing in 2023 continues. For months, speculation has swirled about his future with the team. On Saturday at New Hampshire, the two-time Cup Series champion only added fuel to the fire when he surprisingly confirmed that he had spoken with other teams about his future. 
Joe Gibbs Racing wants Kyle Busch back in 2023
Since the start of the year, Kyle Busch's future at Joe Gibbs Racing has been a big question mark. In April, the 37-year-old driver shocked reporters when he showed indifference to staying with the team he's raced for since 2008.
"I'm not getting antsy about it," he said at Talladega. "If it happens, it happens. If it don't, it don't. Goodbye."
Despite those remarks, JGR officials have remained optimistic about re-signing the future NASCAR Hall of Famer. Just last week, team president Dave Alpern provided an update and made it clear where the organization stood on the matter. 
"We've been pretty consistent since the end of last season, which is we want Kyle to be in the (No.) 18 car and that's our plan," Alpern said. "We're still working on sponsorship, and as much interest as there is in our sport, these take a long time. And admittedly, this one's taking a little longer than we thought. It's not for lack of interest. It's just trying to get everything put together. So those will probably happen in parallel. And, again, we're hoping to get something decided here in the very near future."  
Busch confirms he's talked to other teams
This week, Busch visited with reporters before the Cup Series race at New Hampshire. Naturally, his future was top of mind. While there's no signed contract yet, the driver said he can still envision a future with JGR.
"It would be nice sooner than later, but honestly, it doesn't matter how soon or how late it gets done," Busch said. "Until there's an announcement that somebody else is driving the 18 car, then I feel like I still have a seat."
When Fox's Bob Pockrass asked if he'd had any talks with other teams about next year, the driver offered a short but revealing answer.
"The short answer is yes," Busch admitted. "But, yeah, anything is possible, obviously. There's all different kinds of things that can play out. It's just a matter of what does."
What does it mean?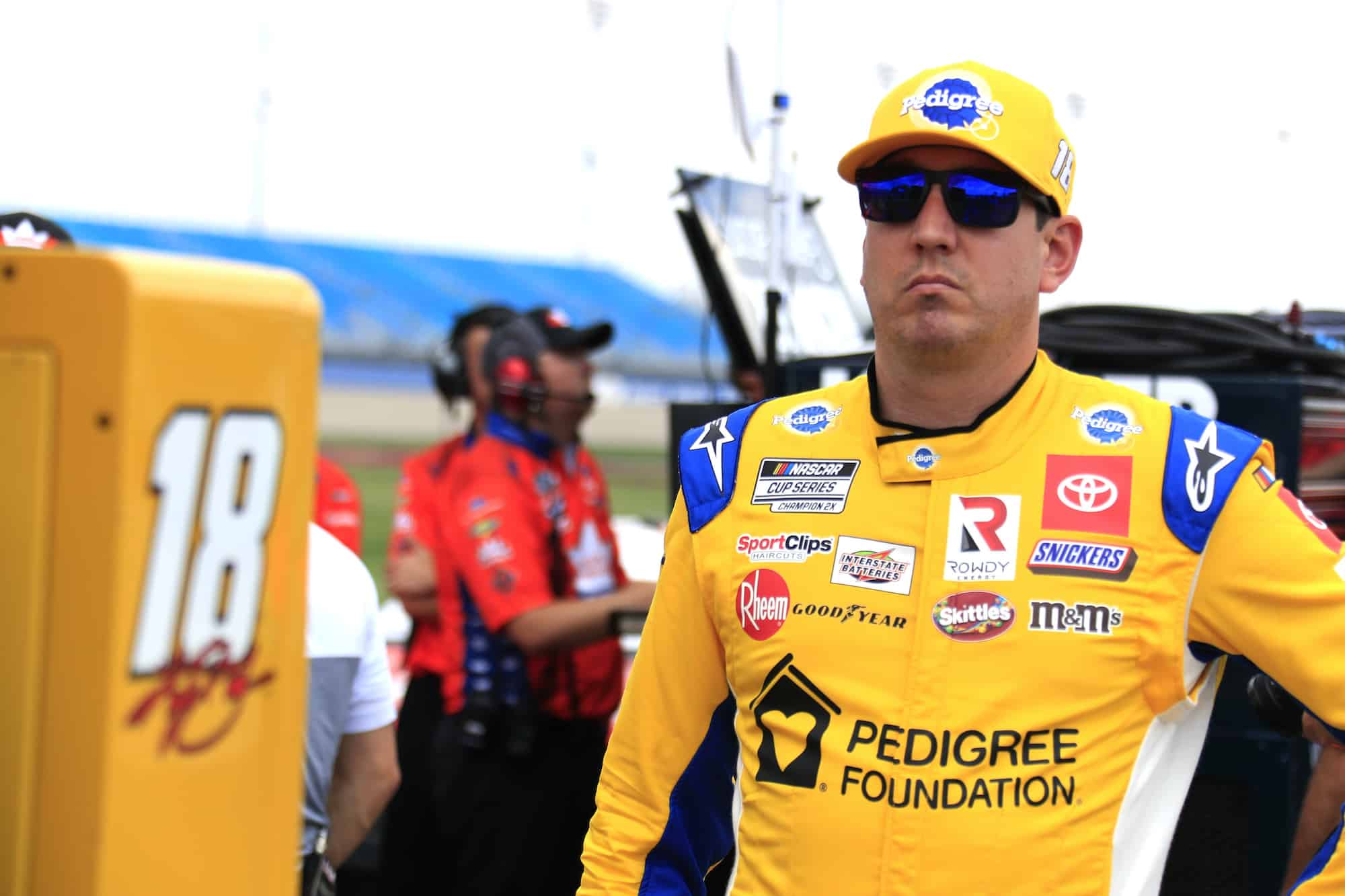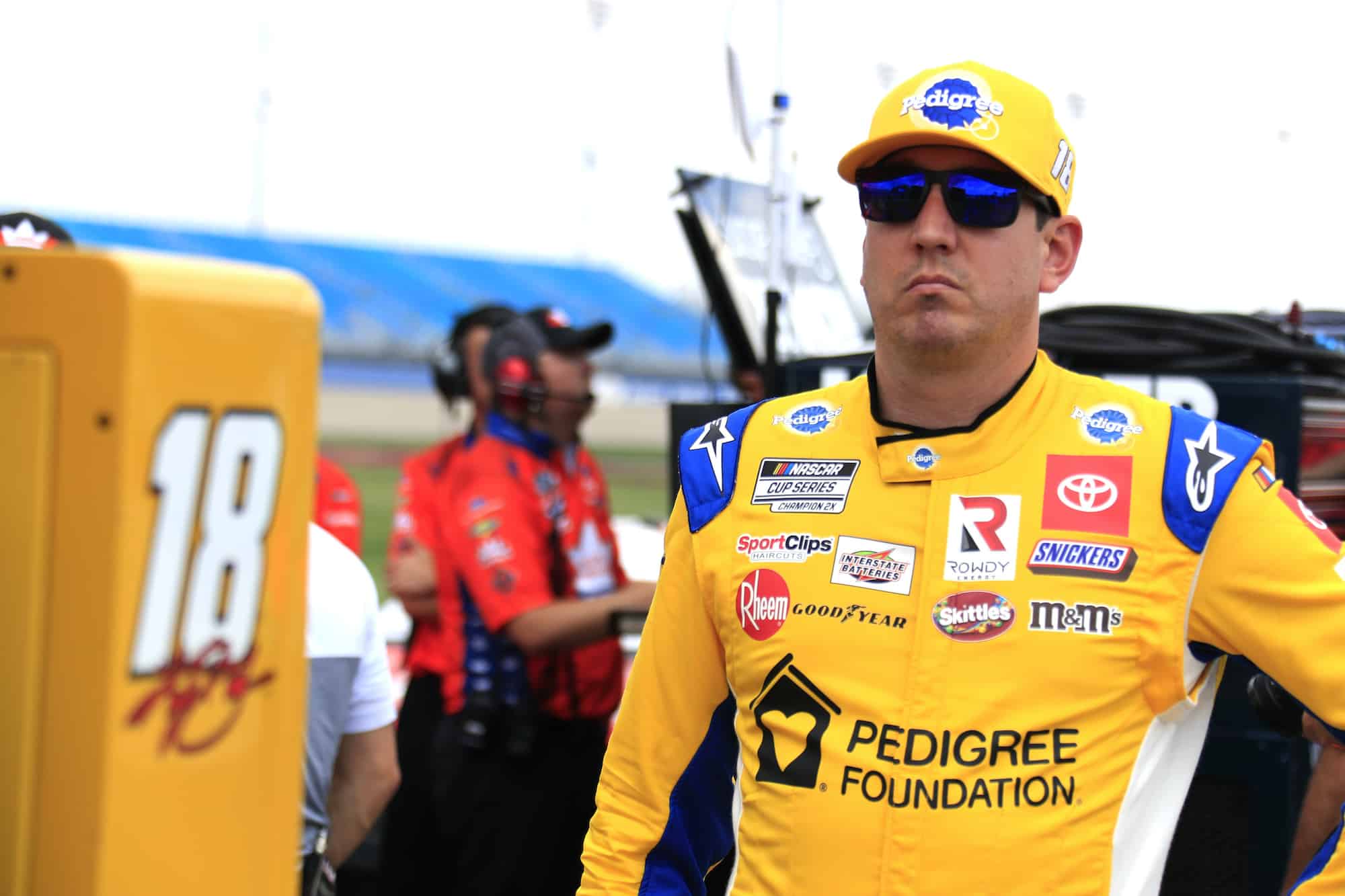 Busch acknowledging that he's talked with other teams might be concerning to fans of the No. 18, but in reality, it's a normal business move and doesn't indicate anything at this point. 
Because he's in the final year of his contract and remains unsigned, he'd be foolish not to explore his options and see what is out there. At a minimum, talking with other teams can help him determine his market value, which he can use in negotiations with Gibbs.
As Busch said, the timing of a new deal isn't important as long as one gets done. There's still plenty of time for that to happen. But each time the driver makes a remark like he's talked to other teams, it's certainly going to cause heartburn for JGR officials and his fans. That's a small price to pay if, in the end, he returns. Right now, that's a big if.
Like Sportscasting on Facebook. Follow us on Twitter @sportscasting19 and subscribe to our YouTube channel.