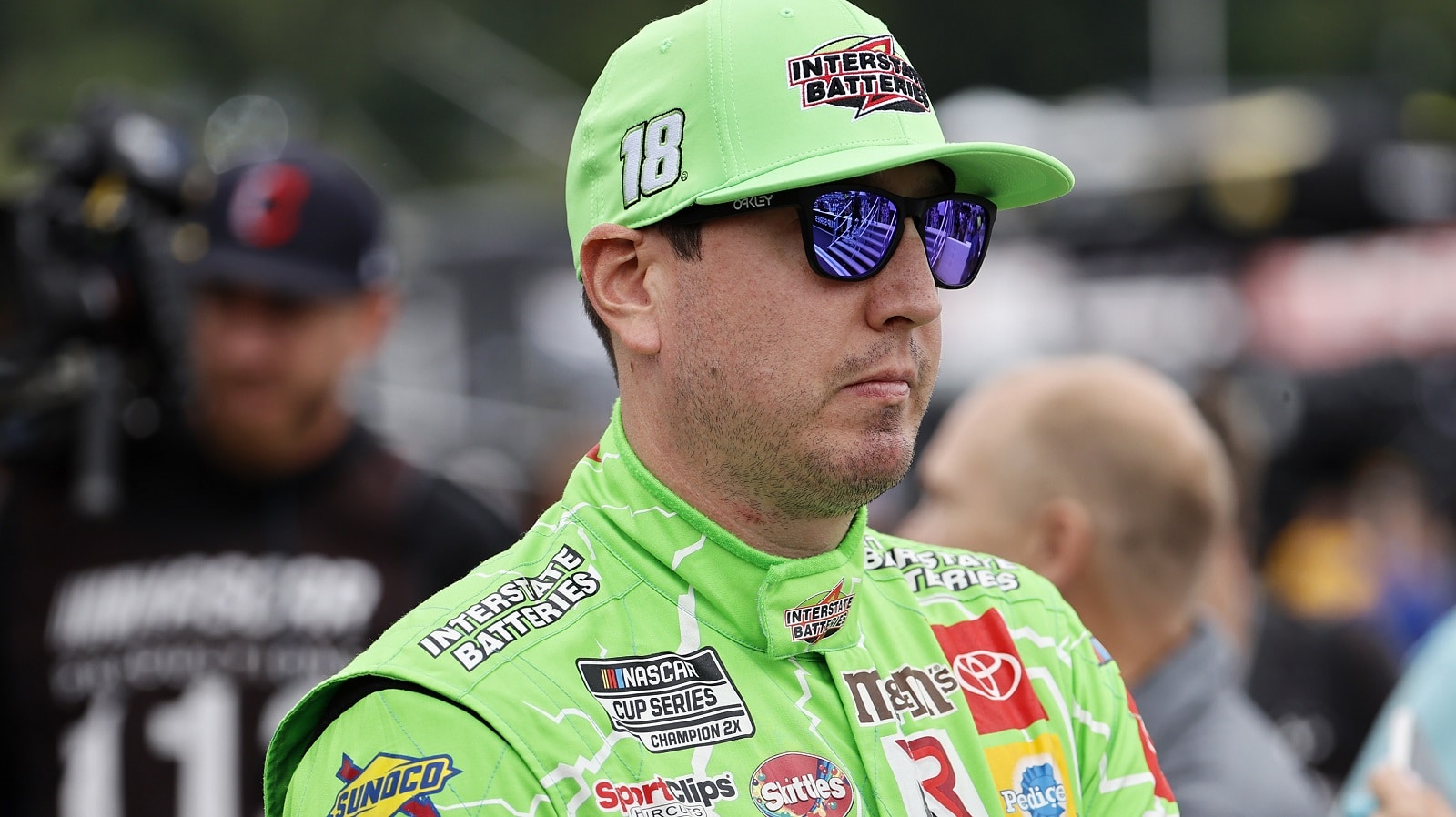 Kyle Busch Must Be Shaking His Head Over the Latest JGR Development
Joe Gibbs Racing announced a key sponsorship deal on Thursday, but it's of no help to Kyle Busch.
Kyle Busch sounded more upbeat at Indianapolis than on other recent weekends when discussing his status, and a betting man would probably wager his money on a return to Joe Gibbs Racing in 2023.
But announcements like the one out of JGR on Thursday surely suck the joy out of life for the two-time NASCAR Cup Series champion.
JGR, Martin Truex Jr. lock in a significant sponsor renewal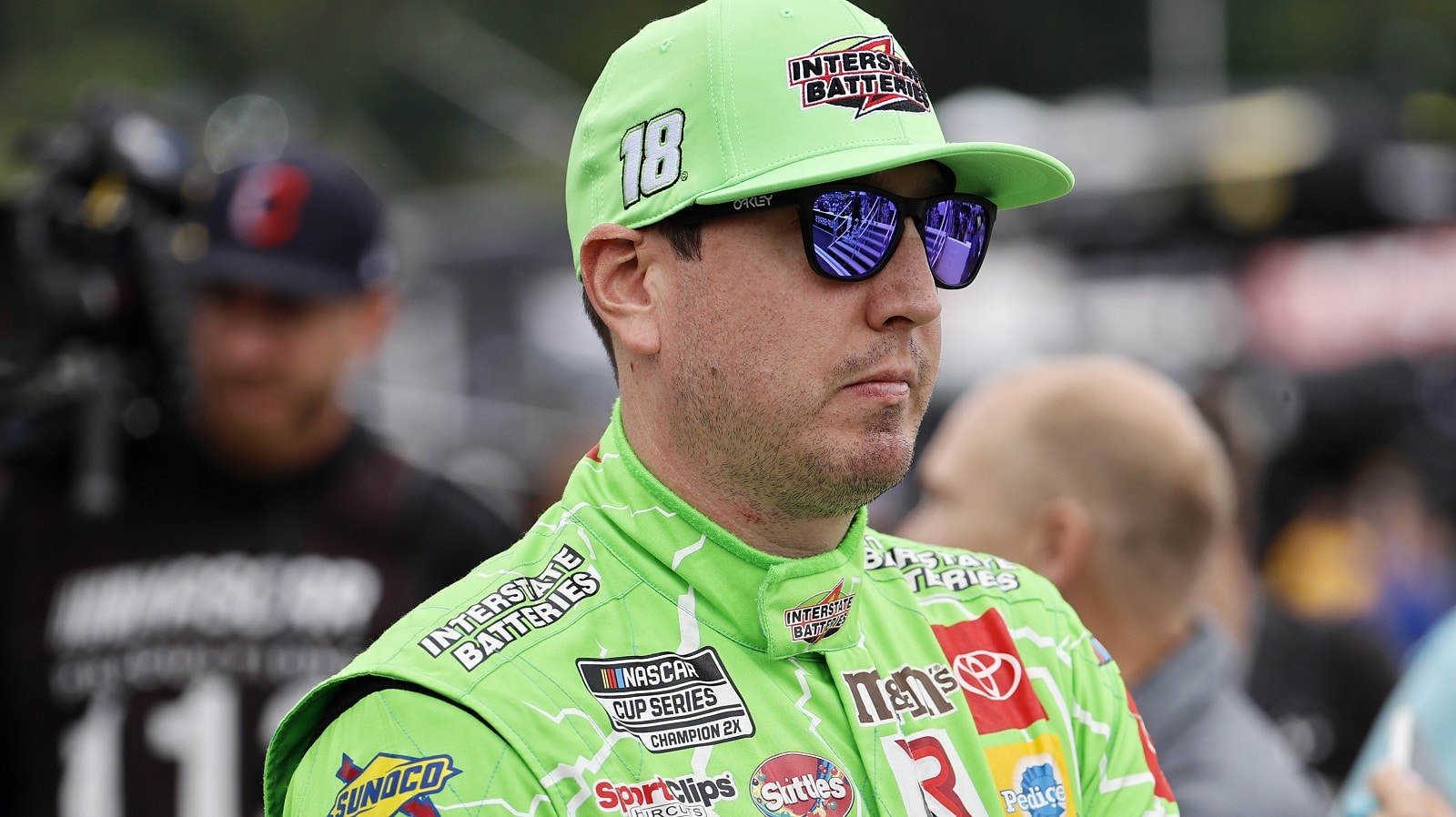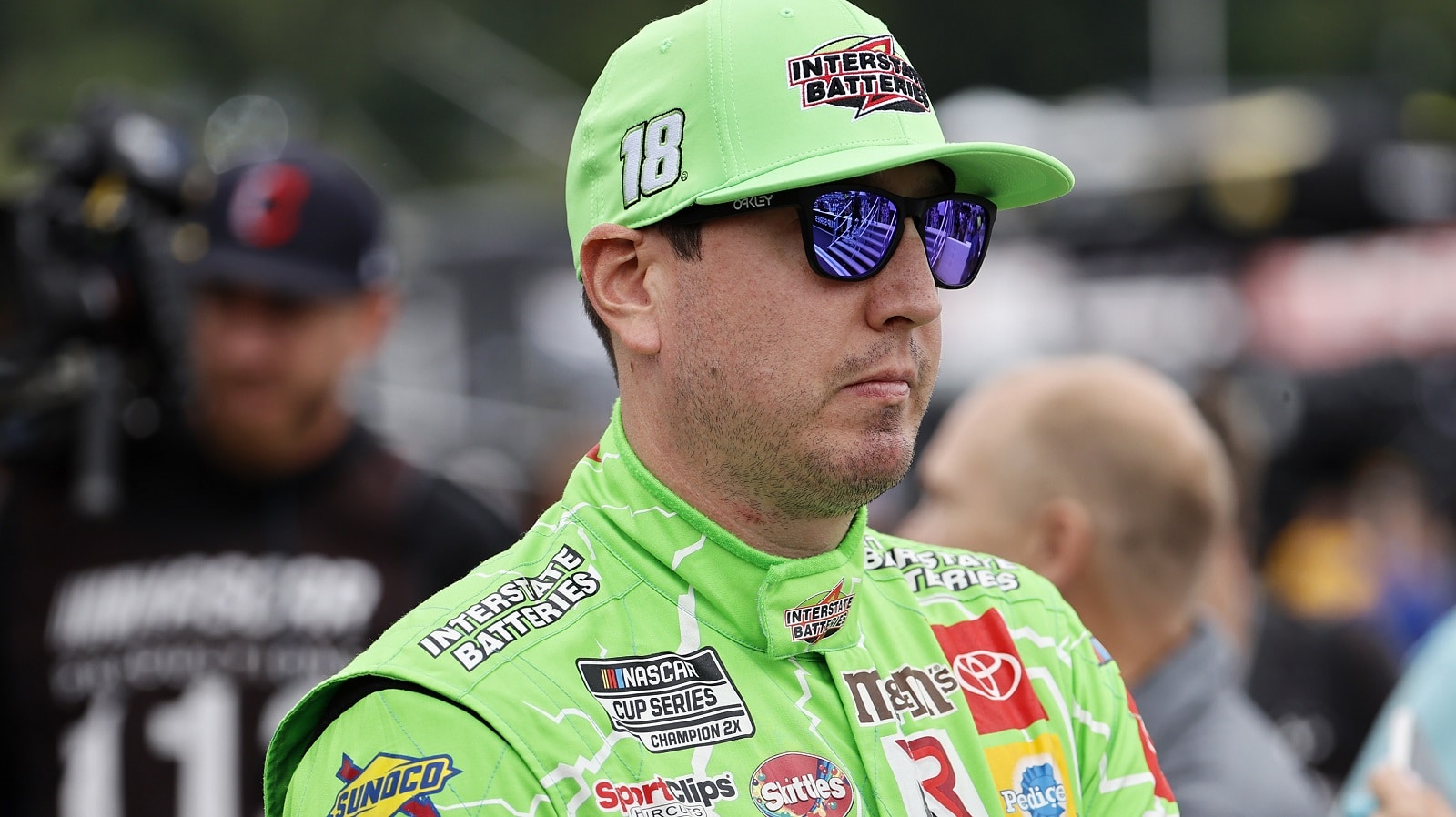 Auto-Owners Insurance, a longstanding sponsor of Martin Truex Jr., has renewed its deal for the 2023 season, Joe Gibbs Racing revealed on Thursday. Terms were not disclosed, but the insurer has been the primary sponsor for eight races a year in a relationship with the driver that began in 2016 while Truex was driving for Furniture Row Racing.
"Auto-Owners has been a great partner of ours for a long time now," Truex said in the JGR announcement. "They're always 100 percent behind whatever we're doing whether that's on the track or with our foundation."
Truex, 42, had been up in the air about coming back in 2023 but finally committed in late June. Officially speaking, he hasn't reeled in a renewal from his biggest sponsor, but he's likely already in possession of the usual commitment of two dozen or so races from Bass Pro Shops.
The two major sponsors alone, both carryovers from his Furniture Row days, just about take care of the whole season; JGR's costs would still be more than covered even if Truex's car sported nothing other than metallic gray primer for the remaining seven points races and exhibitions. Obviously, that's not going to happen.
Kyle Busch must be shaking his head
Generally speaking, NASCAR sponsorships go down one of two paths. In one scenario, the client agrees to a broad deal that allows the team latitude in determining which cars carry primary sponsorship and how the money is budgeted when it comes to paying drivers. Joe Gibbs struck a deal with Interstate Batteries as he was forming his first NASCAR racing team and has been assigning the six annual race sponsorships to Kyle Busch's No. 18 Toyota in recent years.
In the other scenario, the primary relationship is between driver and sponsor. Though the team makes money, the sponsor goes all-in with a specific driver and might even follow him from team to team. That's how it's worked for Martin Truex Jr. with Auto-Owners Insurance. Mars, Inc., may have thrown some money at other cars over the years, but being associated with Kyle Busch is why the maker of M&M's has been plastering its marketing on his car 27 times a year.
In that sense, then, Busch has no quibble with Truex or JGR. Still, it had to be maddening to see the organization firm up a renewal for another driver while he dangles in the wind waiting for a development that comes close to matching the Mars, Inc., deal that will go away at the end of the season. Until that's resolved, Busch has no idea what 2023 holds for him.
Surely, Kyle Busch noticed this, too
A reader emailed me this week to point out an easily missed detail from the Ambetter 301 at New Hampshire Motor Speedway on July 17. When Martin Truex Jr. finished fourth that day (teammate Christopher Bell won), his primary sponsor was Interstate Batteries.
Interstate is a longtime partner with Joe Gibbs Racing. In recent seasons, all six of its race sponsorships have been on Kyle Busch's No. 18 Toyota. That is no longer the case, and the announcement came just a few days before the race.
Interstate was collaborating with Bass Pro Shops on a gift card giveaway for the one-off sponsorship, so there was no issue between Truex and his biggest backer. Additionally, it's not as though Busch was left without a sponsor; his car carried the DeWalt wrap in a nod to another JGR partner.
Still, seeing a teammate drive with the Interstate sponsorship may have felt like a warning shot at a time when Busch was vocal about the pace of contract negotiations.
Like Sportscasting on Facebook. Follow us on Twitter @sportscasting19 and subscribe to our YouTube channel.
Got a question or observation about racing? Sportscasting's John Moriello does a mailbag column each Friday. Write to him at [email protected].