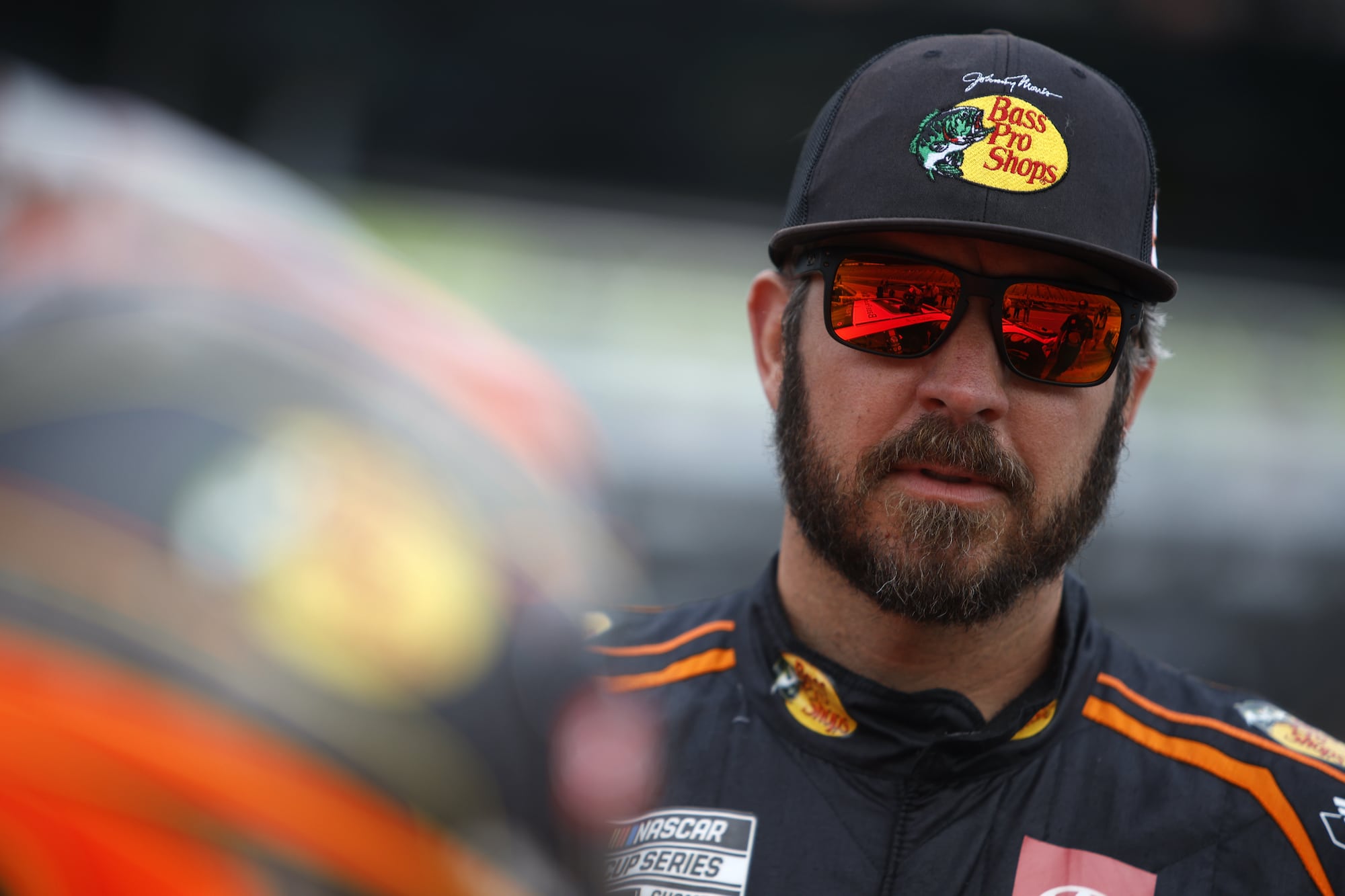 Did Martin Truex Jr. Hint at Which Way He's Leaning Between Retiring or Returning in 2023?
Martin Truex Jr. addressed his future on SiriusXM NASCAR Radio this week and made several interesting remarks that caught the attention of his fans.
Martin Truex Jr. has found his name in the headlines lately, not for his on-track performance but due to questions swirling about his NASCAR future. The 41-year-old has consistently maintained for months that he is undecided about returning to Joe Gibbs Racing in 2023 but understands a decision must be made soon.
This week, the 2017 Cup Series champion appeared on SiriusXM Radio and talked about an assortment of topics, including the new Next Gen car, how he's performed in it, as well as his expectations for this weekend's race at Sonoma, a track where he's found considerable success recently, including a pair of wins in the last three races. And, of course, he talked about his future, where he walked a fine line on which way he's leaning. 
Martin Truex Jr. talks about challenges of Next Gen car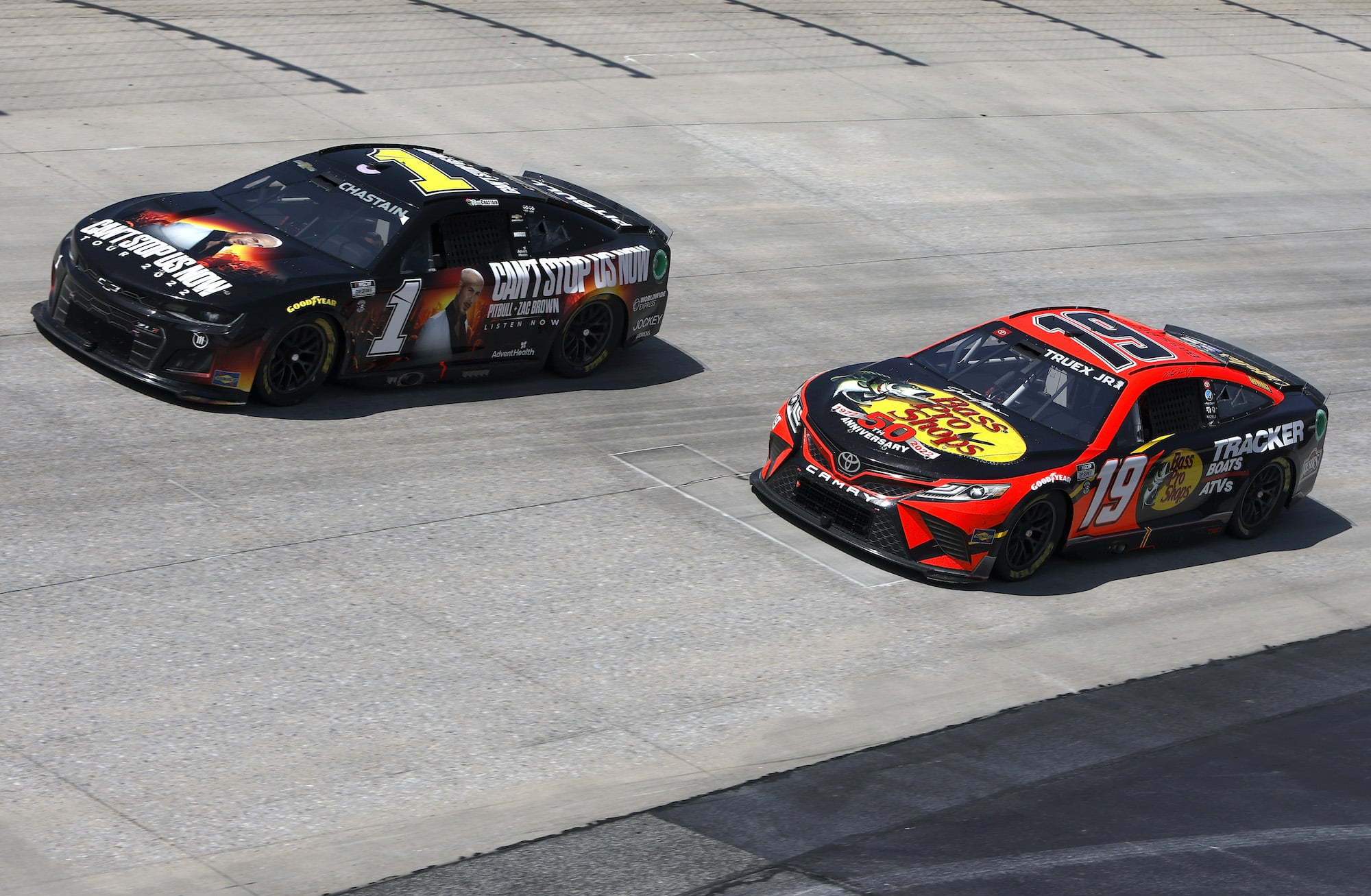 Adapting to the completely new Next Gen car hasn't come easy for Martin Truex Jr. and the No. 19 team in 2022. The JGR driver is winless through 15 races in a season for the first time since 2014, a year he didn't win at all.
It's a dramatic decline from just a year ago when Truex had already claimed three victories at this point of the season. During his interview with Dave Moody on SiriusXM NASCAR Radio this week, the driver acknowledged the team's struggles.
"It's been a challenge," he admitted. "Going to these race tracks, having short practices, and a new car and just not hitting it right. We haven't been showing up close enough to do what we need to do. We come in on every Monday and we're like, 'Damn, we should have done this and this and we would have been OK.'"
Despite the persistent issues, he remains hopeful about the rest of the season. 
"Going back to some of these tracks the second half of the year and getting more used to these things, I think we're getting closer to being dialed in," he said. "I think if we can just find a little bit of something to help us show up a little bit closer, we're going to be right there. Guys are doing a good job. It's been a learning process for sure. Still trying to figure it all out."
Truex makes interesting remarks about his future
Near the end of the 10-plus minute conversation, the veteran broadcaster broached the subject everyone wanted to know about — the driver's future.  
"I just got to figure it all out. This sport is not easy. This is very hard," Truex bluntly admitted. "It takes a lot of effort. It takes a lot of commitment. And I've never been one in my life to do anything half-assed. And if I'm going to sign that paper and say I'm going to race again next year, I want to make sure I'm 100% committed because 95% does not get anything done. 
"I'm getting close to figuring out what I'm going to do, and no matter what, I've obviously had a great career. I've worked with a lot of great guys. That's been the funnest part just — all the people I've got to meet and work with and win races with, a championship. It's been incredible. I would have never thought when I moved to North Carolina that I would accomplish all that I have. I've been lucky, but I'm not done yet. And we'll see what next year brings."  
What does it all mean?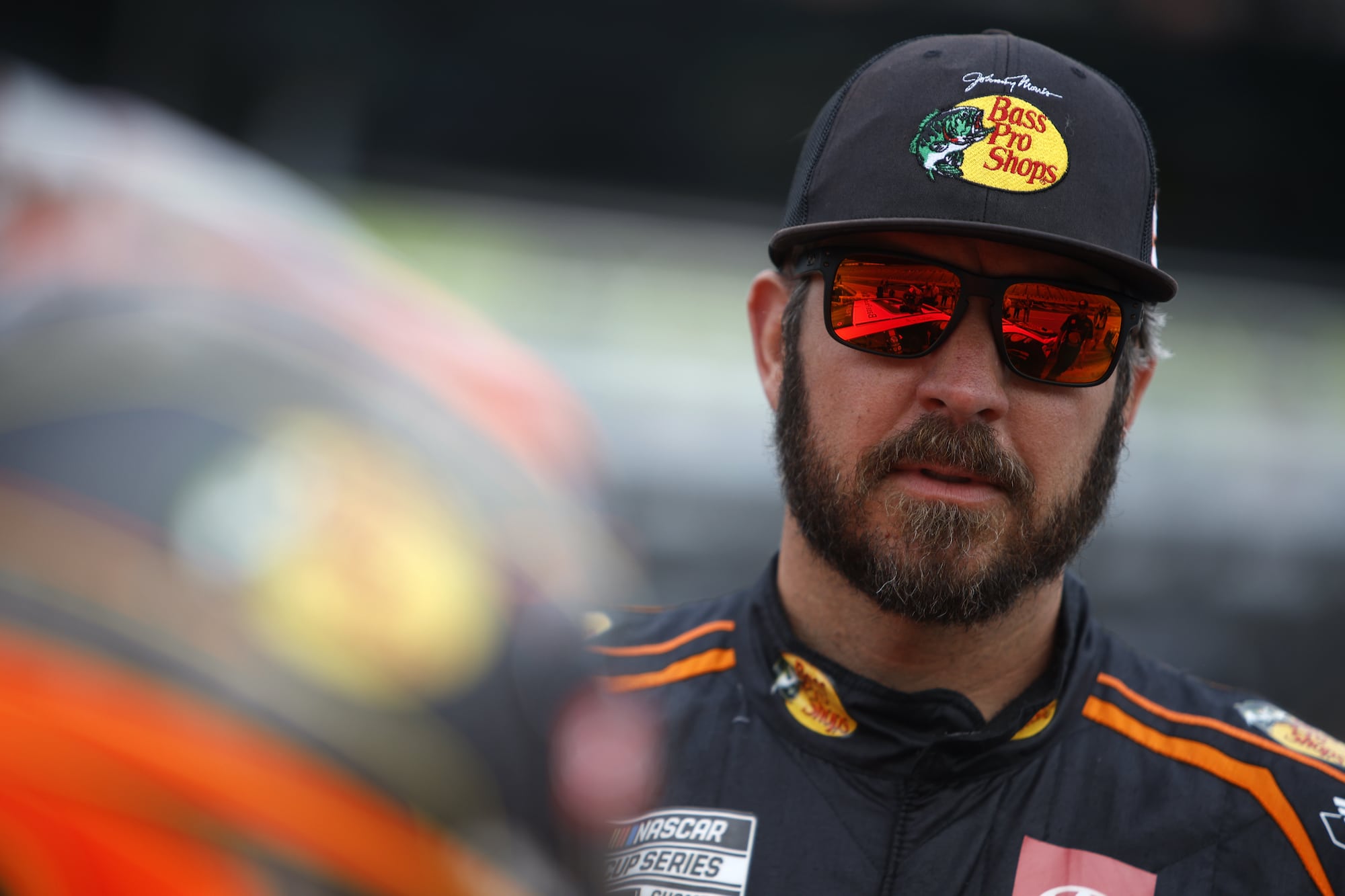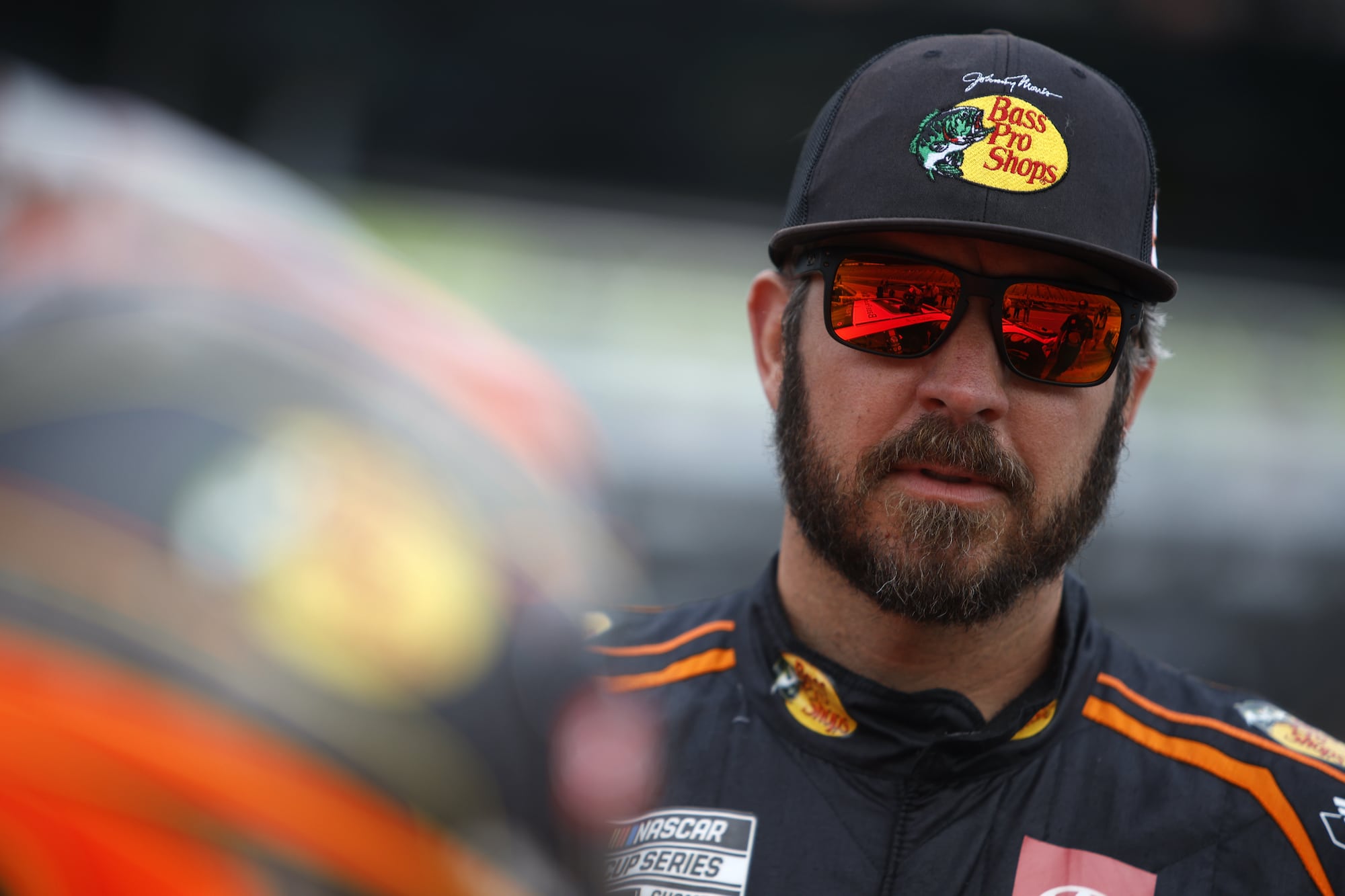 His last comment about not being done yet leaves room for interpretation. For fans holding out hope for his return in 2023, it can be viewed as he's not done with his career and will be back for another year. However, taking a shorter view, he could also be suggesting that he's not done with this season, which is also true and he's still hopeful of finishing the season strong, and possibly winning a second title.
His final statement about "we'll see what next year brings" can also be twisted to fit a couple of narratives. Those wanting him to return could view that remark as he'll be back again racing next year, and we'll see how it works out. 
Conversely, he could just be suggesting, as he's maintained for months now, that he's uncertain what the future holds and next year could have him in a car or on a boat fishing.  
Whenever Truex does decide to retire, he might consider taking up professional poker. Because in the last few months he's shown he's got a pretty solid poker face that has everyone guessing what his next move might be. 
Like Sportscasting on Facebook. Follow us on Twitter @sportscasting19 and subscribe to our YouTube channel.