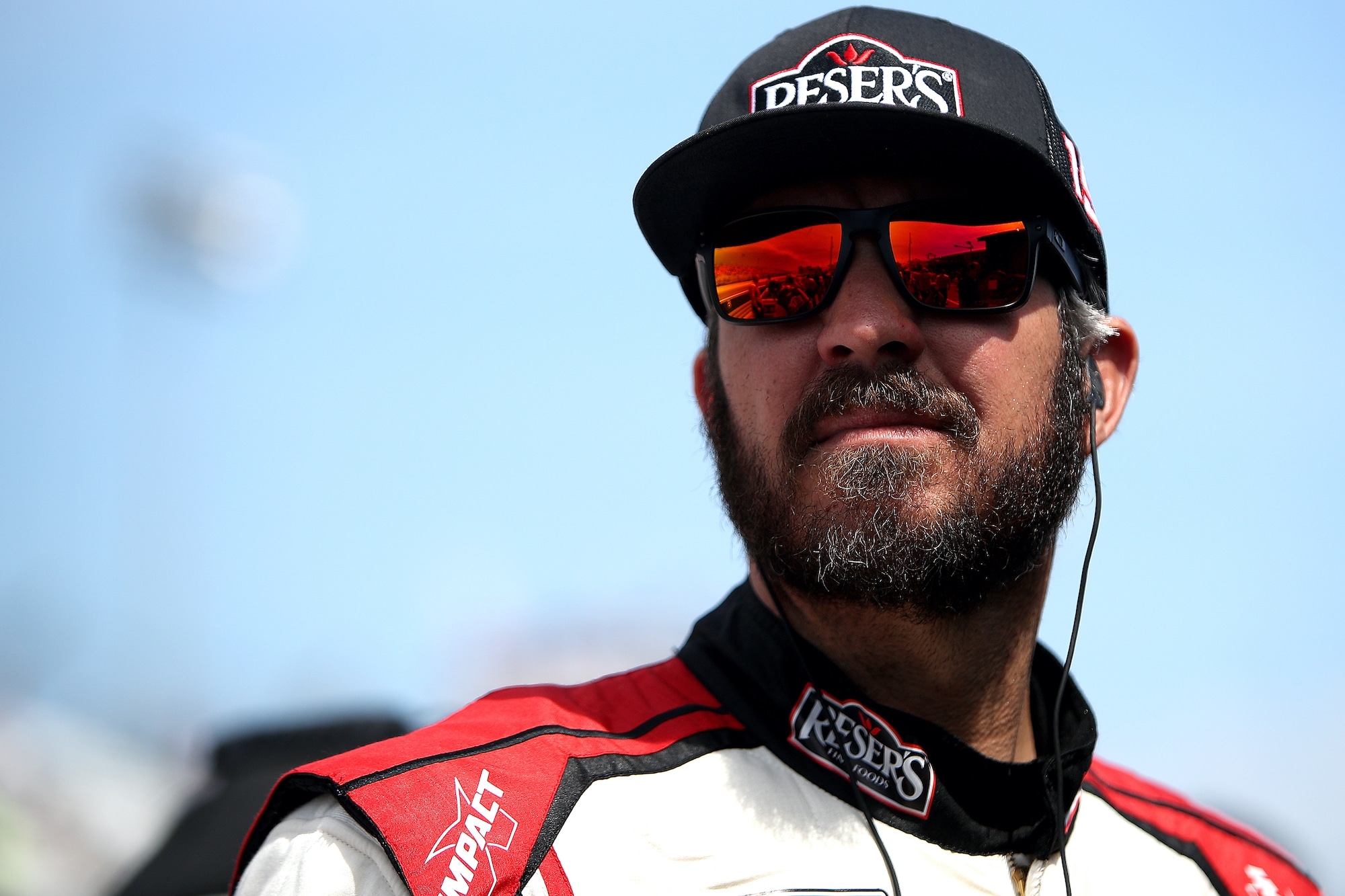 Martin Truex Jr. Admits He's 'Tormented' About Deciding on Future and That's Not a Good Sign for His Fans
Martin Truex Jr. has been noncommittal about racing in 2023 for months. When asked about his future this week he said nothing has changed but did admit he's tormented by the decision.
By Martin Truex Jr. standards, the Next Gen car in 2022 has not been good for the Joe Gibbs Racing driver. With those struggles and his age, 41, speculation has heated up in the last couple of months about his future in racing.
This weekend in Illinois, the driver talked about that future, why he's tormented by it, and sent another signal that should concern his fans. 
Martin Truex Jr. struggling in 2022 with Next Gen car
The numbers don't lie. Martin Truex Jr. is having his worst Cup Series start since 2014. That was the last time the 2017 champion hadn't won a race 14 events into a season.
He has managed only six top-10 finishes this year and a couple of top 5s. At this same point last season, he had secured eight top-10 finishes and, most impressively, three wins. 
He finished 2021 tied with Alex Bowman for second-most wins in the series with four, only trailing Bowman's HMS teammate Kyle Larson and his outstanding 10 victories.
Martin Truex Jr. still uncertain on future and 'tormented' by decision
For Martin Truex Jr. at each NASCAR stop in recent months, he's repeatedly asked about his future. And each time he pushes it off until later. This week before the first-ever Cup Series race at World Wide Technology Raceway was no different. 
"Everybody ask me but I still don't have any news. I'll let you know when I find out," Truex told Fox's Bob Pockrass.  
"Are you tormented at all?" the reporter asked him.
"I am," the driver admitted. "I think about it every day. And we're working on it. I should know something soon." 
When asked what he was thinking about, Truex said everything.
"Taking it all into account," he said. "It's a big decision. A lot of factors. I would say within a couple of weeks you guys will know what I'm doing." 
Truex fans should be concerned by his indecision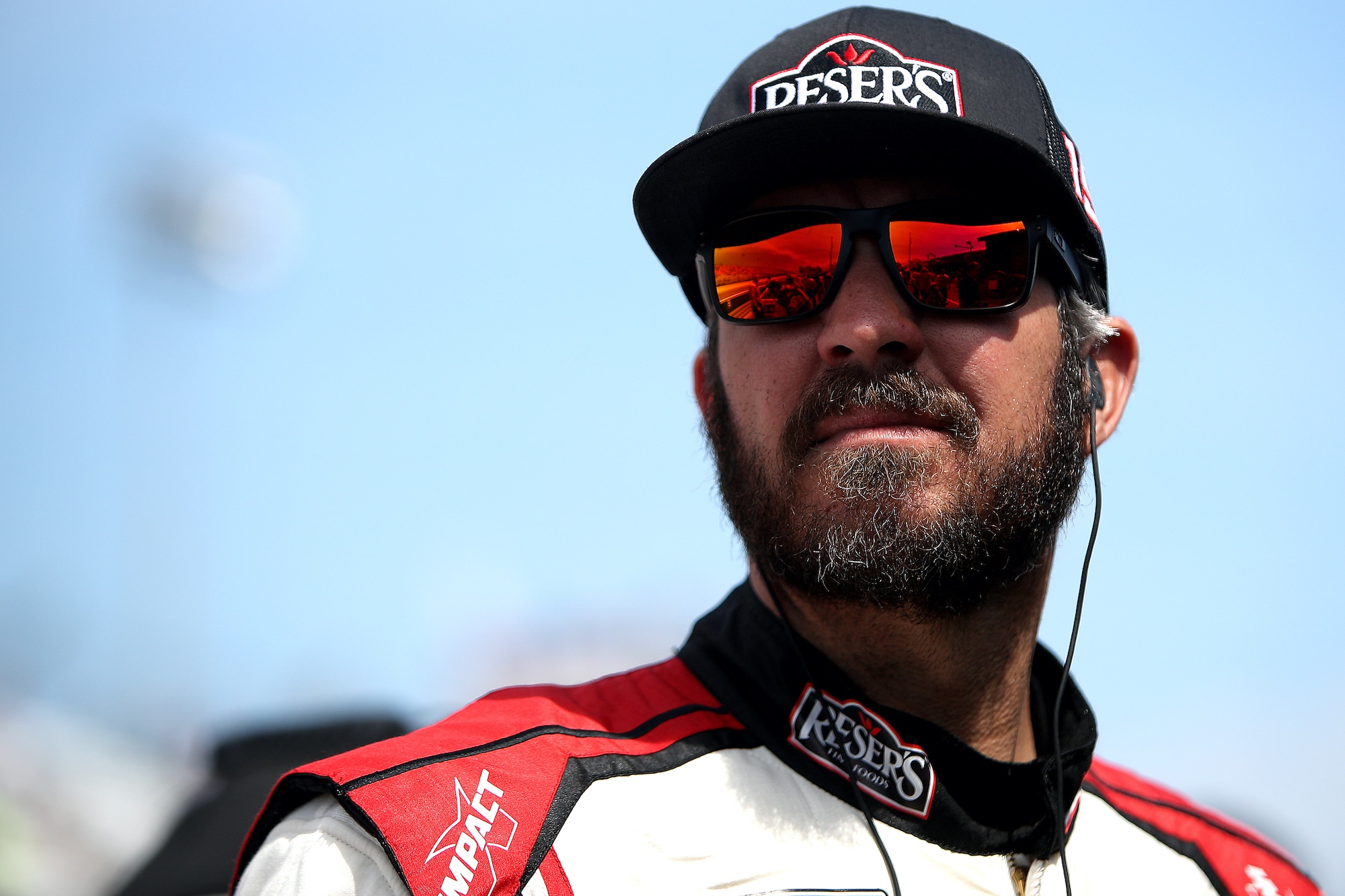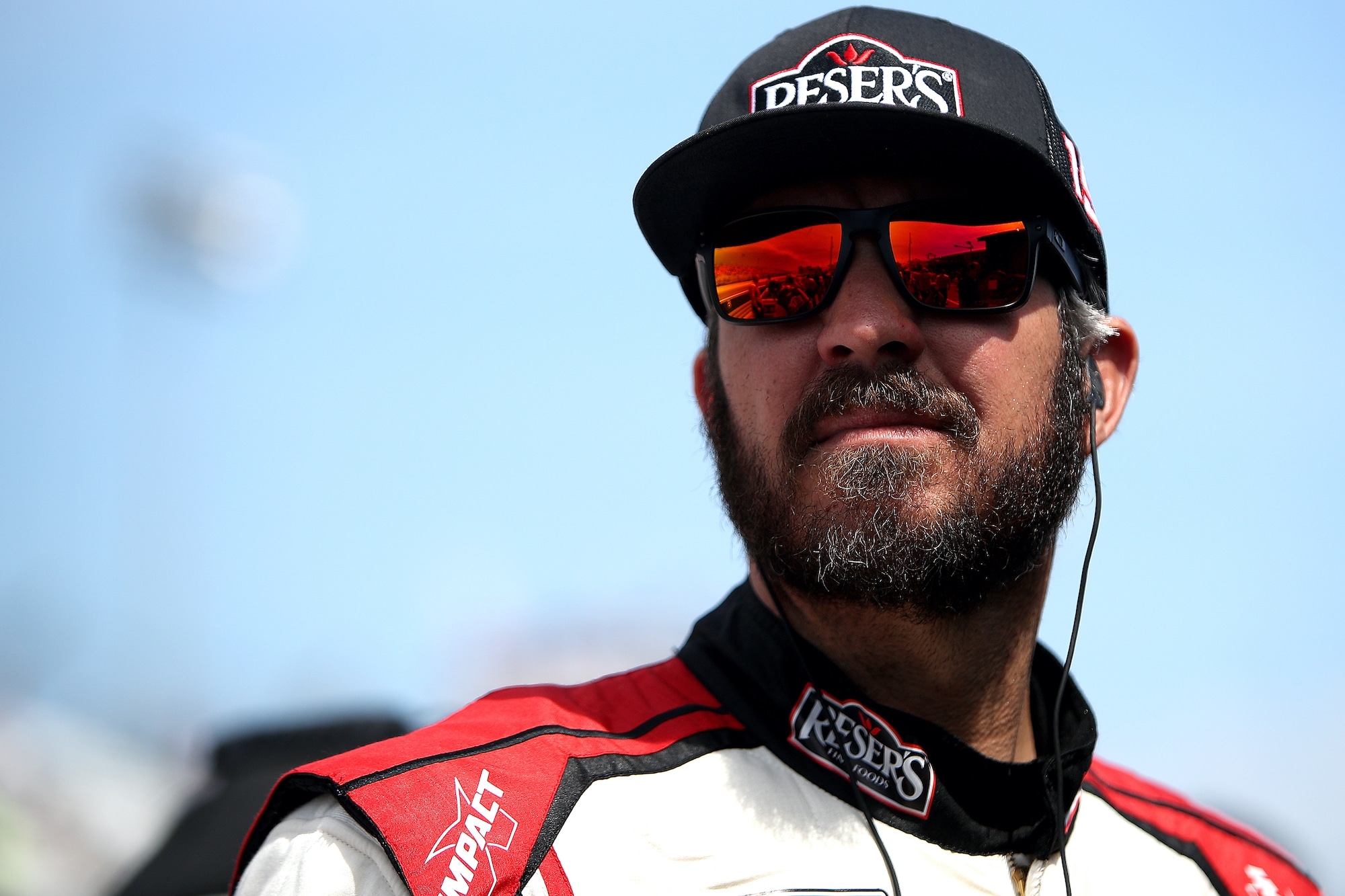 No one knows for sure whether or not Truex will reveal his future plans in a couple of weeks as he suggested. He's kicked the can down the road on the decision since March. The only reason he will be required to decide sooner rather than later is because JGR will need to start planning for who will occupy the team's four seats in 2023. 
For Truex fans, his repeated indecision about next season should be concerning. If he was truly committed to racing again next season, it would be a no-brainer, no hesitation, yes, I'll be back next year kind of answer. That hasn't happened. 
Couple that with his remarks last year that he wouldn't return in 2023 if he wasn't having fun in the new car, which is hard to believe he is considering he's off to his worst start in eight seasons, and it's hard to imagine the fan-favorite returns next season. 
But until he officially makes a decision — whenever that may be — it's all a guessing game.
Like Sportscasting on Facebook. Follow us on Twitter @sportscasting19 and subscribe to our YouTube channel.