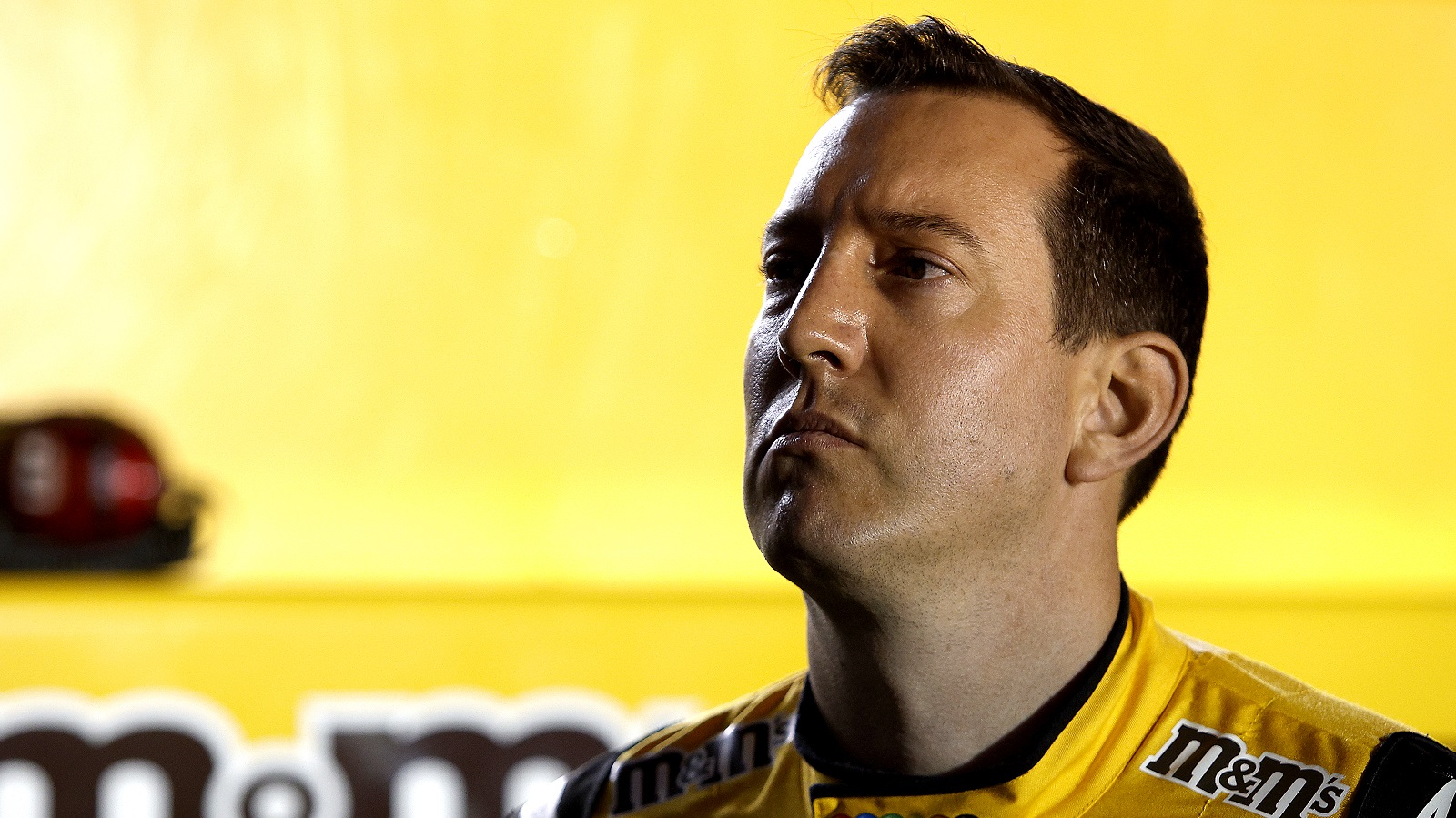 Toyota Goes to Bat for Kyle Busch, Which Paints Joe Gibbs Racing Into a Corner
The relationship between Kyle Busch and Joe Gibbs Racing is rocky at the moment, which is unacceptable to Toyota.
Joe Gibbs let Daniel Suarez go after two seasons. He dispatched Matt Kenseth and Erik Jones after three. But anyone expecting a clean break with Kyle Busch after 15 seasons, two of which concluded with NASCAR Cup Series championships, had best reconsider.
Busch needs sponsors for next season and sounded the alarm over the weekend at Talladega regarding his future. He possesses far more leverage with Toyota than Suarez, Kenseth, or Jones ever did at Joe Gibbs Racing.
As much as Toyota needs Gibbs, the manufacturer also needs Busch, who realistically has few other options. JGR needs to step up its efforts to fund Busch for 2023.
The clock is ticking for Kyle Busch and JGR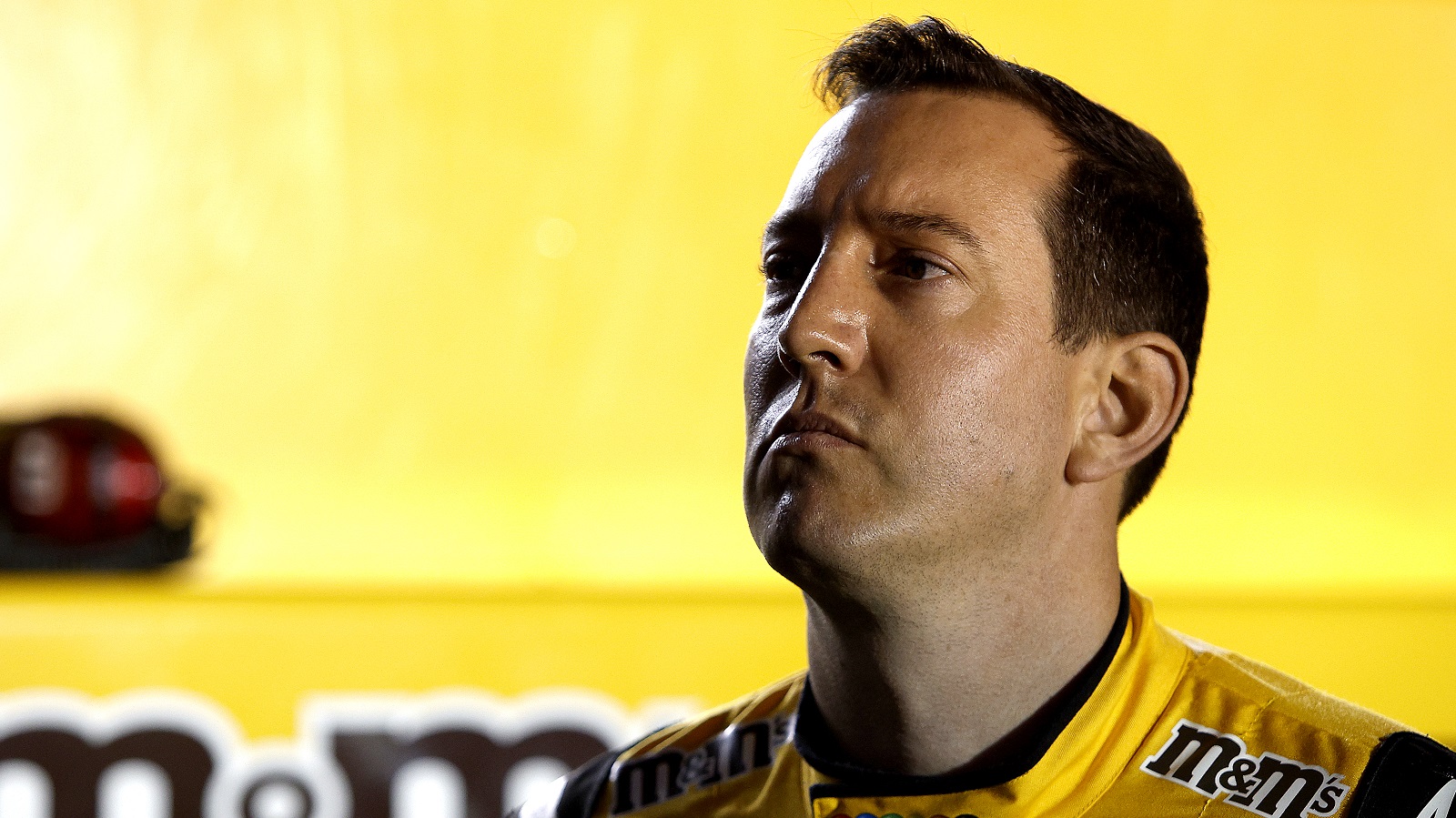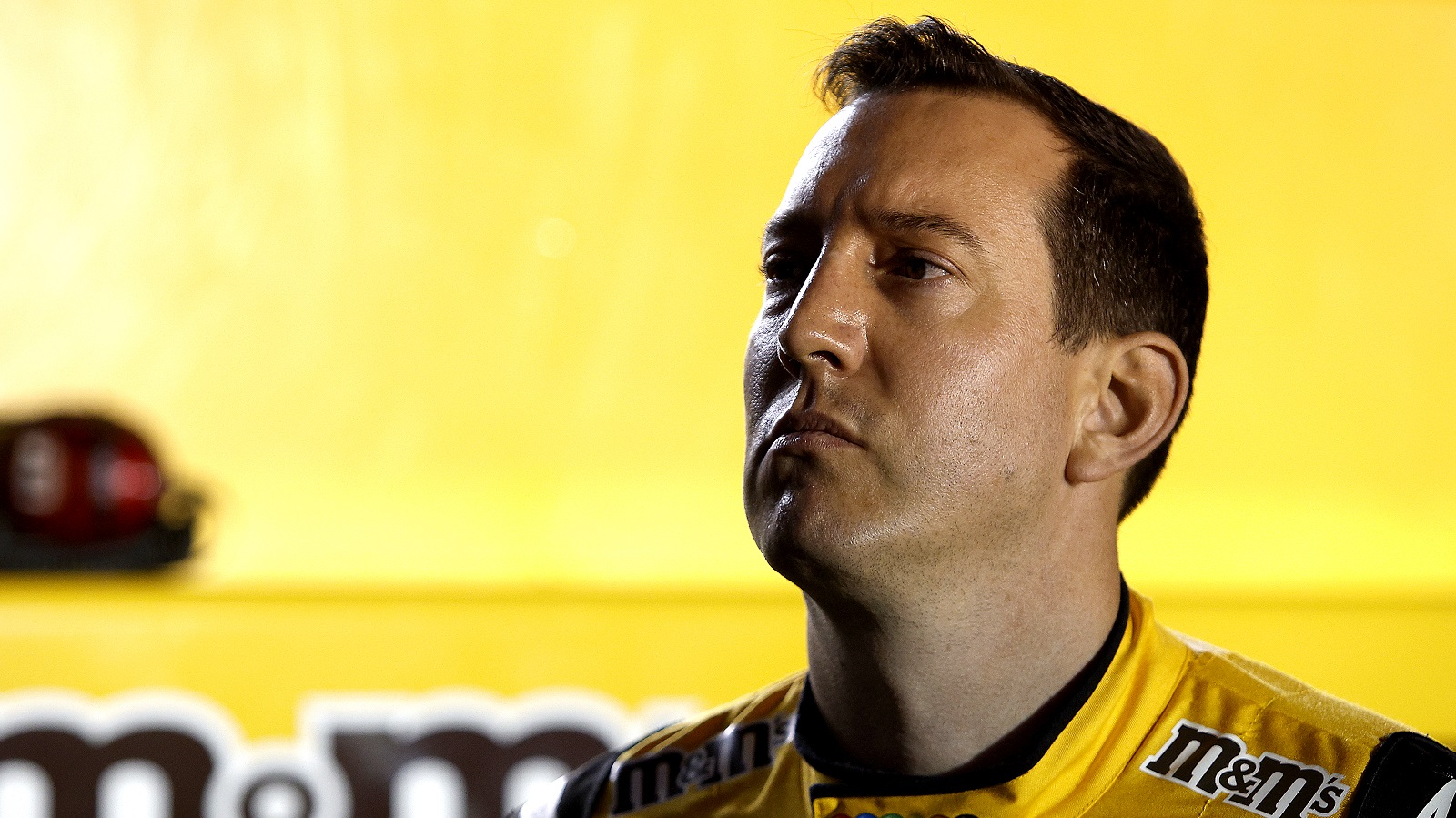 Kyle Busch's detractors gloated over the news that the maker of M&M's will leave NASCAR in November, costing the two-time Cup Series champion roughly 75% of his sponsorship backing. The "taking candy from a baby" jokes flowed like watermelon juice tricking across the home straightaway at Talladega on Sunday.
The Mars, Inc., company is done with racing, but the same isn't true for Busch. As such, his emotions bubbled over at Talladega. The driver and management at Joe Gibbs Racing have known since last summer that they needed to replace Busch's biggest source of support. Busch acknowledged before the season that landing new primary sponsorship was imperative, but he had not spoken on the subject since.
That changed on Saturday when reporters pressed him on the timeframe in which he wanted to finish deals.
"Yesterday," Busch shot back.
Asked if he was feeling the pressure to get something done, Busch started to open up a bit. "If it happens, it happens," he said. "If it don't, it don't. Goodbye."
"So goodbye is an option?" a reporter asked.
"Ask Joe Gibbs," Busch responded.
The relationship between the driver and the team is one of the most enduring in NASCAR, so the ice in Busch's voice raised the urgency of the situation to DefCon 2.
Toyota noticed. Presumably, Joe Gibbs noticed that Toyota noticed.
Kyle Busch, Joe Gibbs, and Toyota all need each other
Manufacturers' involvement in NASCAR goes beyond selling equipment to teams. It has become more important with the Next Gen car. Chevy, Ford, and Toyota have all been gathering performance data and sharing their analysis with their teams with a goal of getting their cars onto Victory Lane.
Toyota Racing Development works hard, but Joe Gibbs Racing and 23XI Racing, with a combined six Cup Series cars, are that company's only teams. It means less data and insight. As such, the drivers, teams, and Toyota are at a disadvantage in tweaking the new car.
They don't need distractions, and Kyle Busch speaking publicly about his future (or lack of one) is a distraction that caught Toyota's ear almost before he finished speaking with reporters on Saturday.
"He is clearly a little frustrated and that's understandable to a point," said TRD president David Wilson. "Little disappointed that he voiced it, to be fair, but he knows —he knows — because Joe talks to him a lot of the time how hard we are collectively working to make sure that we have a place for him for as long as he wants to stay."
Well, 23XI is the only other Toyota team. Michael Jordan isn't going to drop Bubba Wallace, who has a never-ending supply of sponsorship money, nor would he be eager to swap out one veteran driver (Kurt Busch, the team's better performer) for another expensive veteran. Too, 23XI minority owner Denny Hamlin drives for JGR; it wouldn't be good business to recruit from within the team for which he drives.
Thus, Toyota needs JGR to make something happen for Kyle Busch.
The driver has some genuine leverage
Kyle Busch has 60 career NASCAR Cup Series victories and lots of baggage because of a prickly personality. Under normal conditions, Toyota's priority would be maintaining its relationship with Joe Gibbs Racing over keeping Busch happy because JGR's visibility sells cars.
However, Busch possesses legitimate leverage. Kyle Busch Motorsports has fielded teams in the Camping World Truck Series since 2010 and has been doing so successfully in Toyota trucks. KBM has scored 92 victories and 331 other top-10 results.
Some of the current Cup Series drivers who cut their teeth with KBM include William Byron, Christopher Bell, Erik Jones, Bubba Wallace, and Daniel Suarez. As such, Toyota considers Busch an important partner in developing drivers for its partner teams in the Xfinity and Cup series.
This season alone, the KBM roster includes John Hunter Nemechek and Chandler Smith, both candidates to make it to the top series within a few years, potentially in Toyota cars.
It's a pipeline that Toyota undoubtedly wants to maintain and one that Busch can turn off with one phone call to Ford or Chevy. As such, Toyota undoubtedly will be leaning on Joe Gibbs to make Busch an offer he can live with.
All stats courtesy of Racing Reference.
Like Sportscasting on Facebook. Follow us on Twitter @sportscasting19.