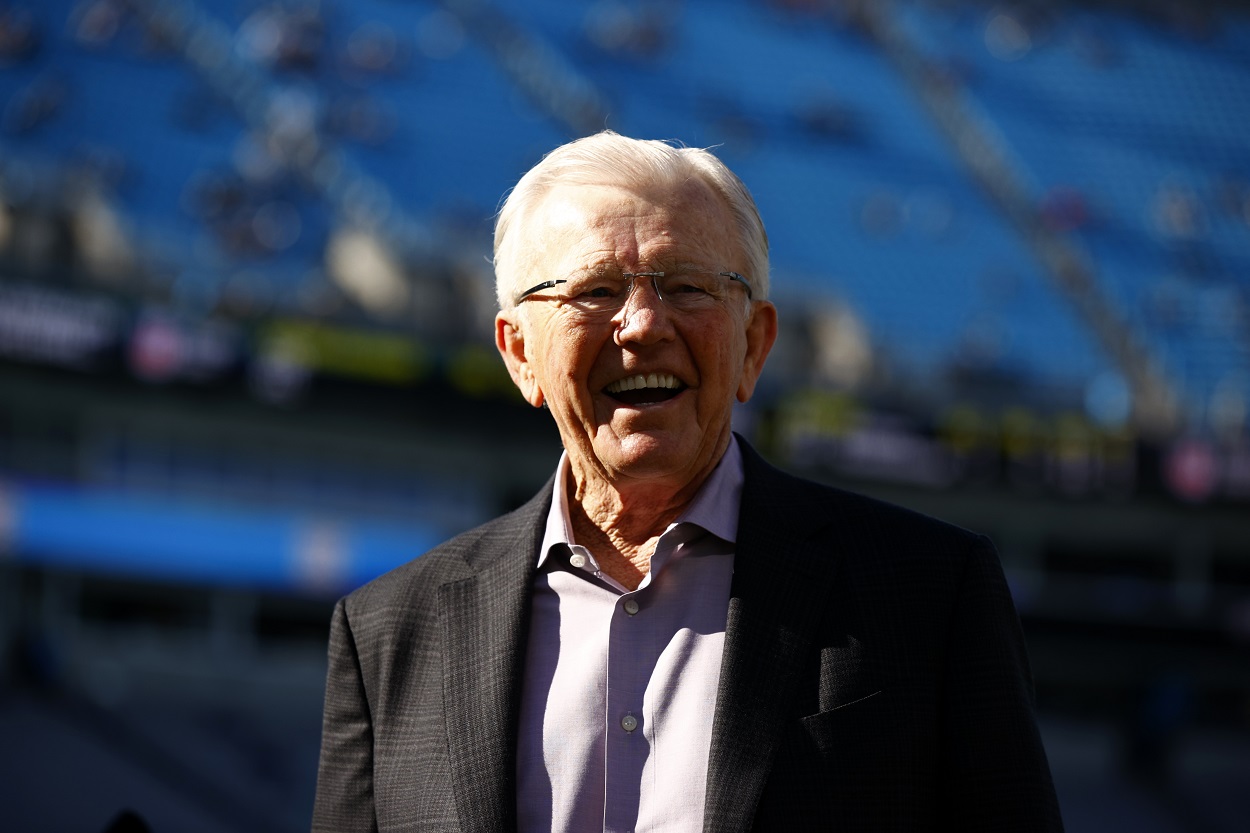 Joe Gibbs Encourages His JGR Teams to Take the 'Selfish' Approach
Joe Gibbs encourages all of his racing teams to be selfish and it's clearly worked for JGR over the years.
Joe Gibbs is one of the premier owners in the history of NASCAR, but the leadership style that has proven so successful might be a strange one from an owner who was once a head football coach.
Gibbs won three Super Bowl titles in Washington as a coach who managed to get a roster of more than 50 players to work together toward a common goal. He now has hundreds of employees spread among his four Joe Gibbs Racing teams but offers a different approach.
"(Gibbs) allows, encourages the head coaches and the drivers to be selfish, to do what you think is right for your race team at all times," Denny Hamlin's crew chief, Chris Gabehart, said in a press conference after Sunday's win at Richmond Raceway. 
The JGR cars did not use the same strategy in that race. The crew chiefs for Martin Truex Jr. and Christopher Bell decided to pit once in the final stage, while Gabehart made the call for an additional pit stop with 30 laps to go, and Hamlin charged through the field to garner his first win of the year.
"I think you can't argue with the number of wins that have come from that mentality," Gabehart said. "But when it comes to covering all aspects of a race, to your point, when a strategy is split, that is not top of mind because we think more about what's best for your car number than what's best for the team."
NASCAR team dynamics are different than other sports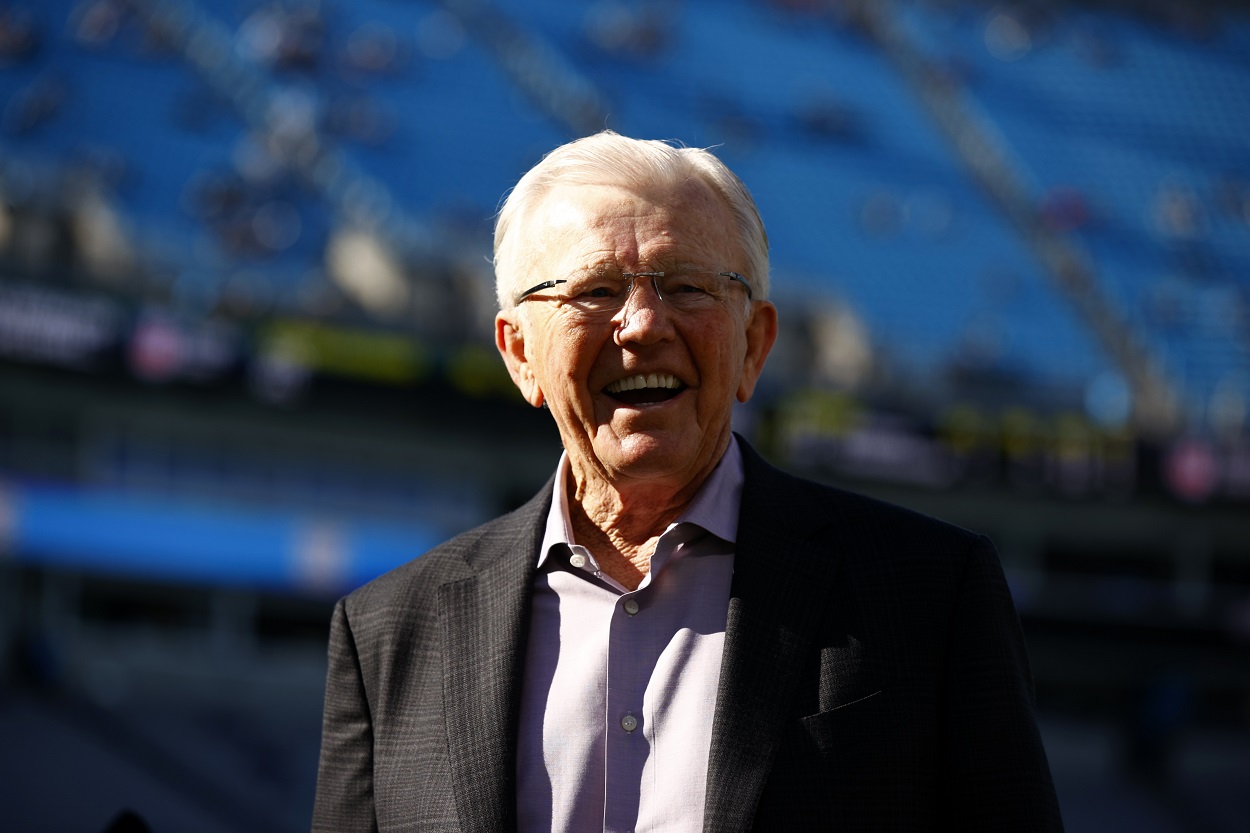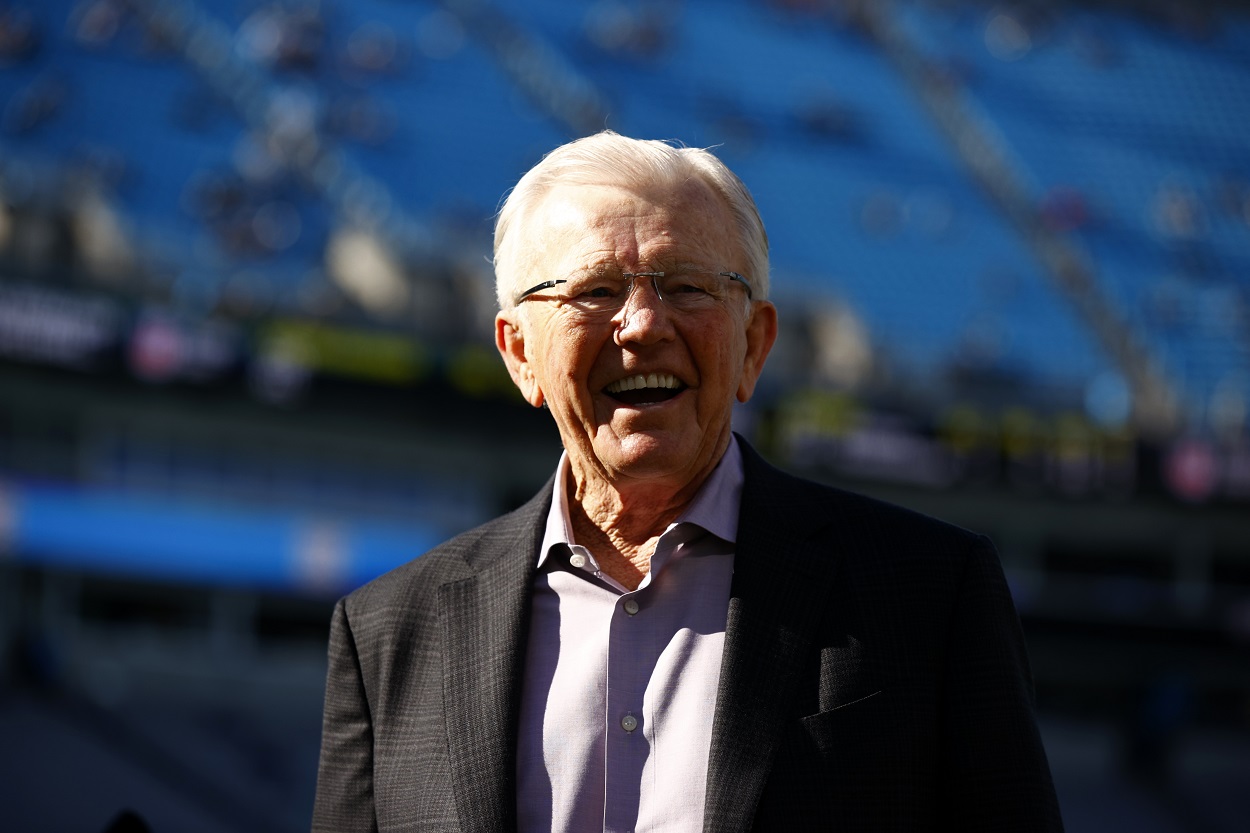 The idea of teammates in NASCAR has always been unique in the world of sports. When players on a football team line up for a play, they are forced to work together to gain (or prevent) positive yards. In NASCAR, teammates line up for the start of a race or a restart and can often have more success if they look out for themselves. 
For example, Kyle Larson accidentally pushed his Hendrick Motorsports teammate Chase Elliott into the front-stretch wall late in the race at Auto Club Speedway in late February, and Larson still won the race. Moreover, he arguably won the race because of his move against Elliott, which prevented Elliott from passing him for the lead.
Competing solely against teammates rather than with them doesn't always work, and JGR drivers have been the primary example at times.
"It's a very fine line to walk," Gabehart said. "I can't imagine all the experience and years of coaching and leading people that Joe has seen, certainly this race team. There's Mondays where you wish it were different, and there's Mondays where you're glad it's not."
One of the more famous teammate incidents happened between JGR drivers Hamlin and Kyle Busch at the 2010 All-Star Race at Charlotte Motor Speedway. Hamlin led the race in the final segment when Busch tried to make a pass in the high lane as they came out of Turn 2. Hamlin moved up and effectively squeezed Busch into the outside wall, and the fallout between the drivers lasted weeks.
Sometimes working with a teammate is necessary
Teammates can't always work against each other and still have success. Superspeedway races at tracks such as Daytona International Speedway or Talladega Superspeedway almost demand teammates work together to get to the front.
The draft effect at Daytona and Talladega is so strong that drivers often have to run nose-to-tail in the same line to make passes. If the teammate trailing the lead car in line switches lanes, the front car will drop back several spots because it has lost its drafting help.
Similar strategies cost Joe Gibbs Racing a potential win in Las Vegas
Joe Gibbs Racing has already seen this season how a cohesive approach can backfire. Busch had led 40 consecutive laps and was in an intense battle with Truex Jr. when a caution came out with 11 laps to go last month at Las Vegas Motor Speedway.
Busch and Truex both pitted for four tires, but Hendrick drivers Larson and Alex Bowman got only two new tires. The Hendrick cars lined up front for the overtime restart, and Bowman held off the drivers with fresher tires for the win.
Overall, the freedom to look out for themselves has helped JGR teams lift the organization to third on the all-time team wins list with 195, behind only Hendrick Motorsports and Petty Enterprises.
That independent mindset was on display once again Sunday for JGR and the No. 11 team when a crew chief's decision that diverged from his teammates is ultimately why he beat them.
All stats courtesy of Racing Reference