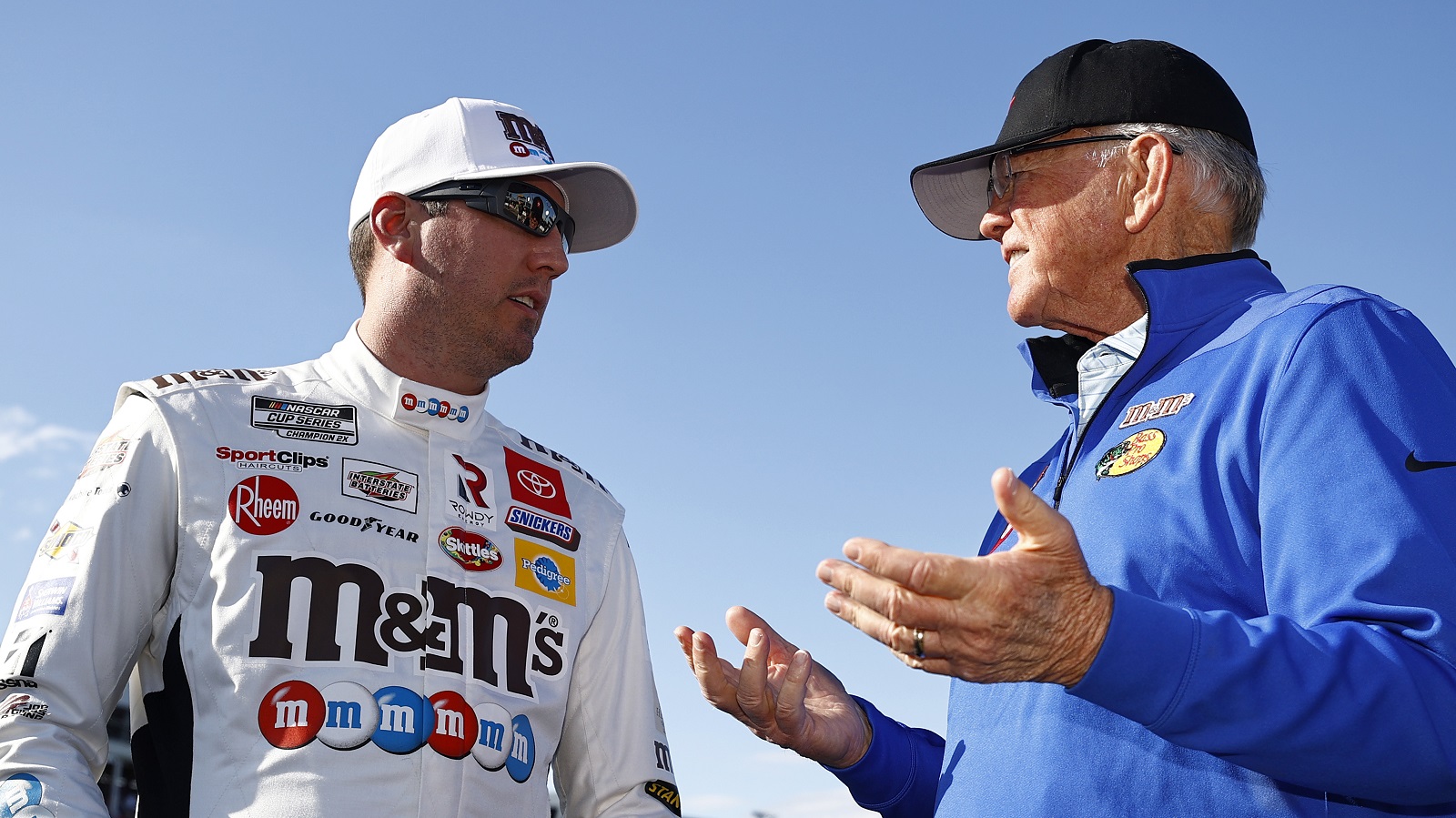 Joe Gibbs Racing Is Hitting the Cup Series Quarter Pole Spinning Its Collective Wheels
The bigger and more established Joe Gibbs Racing team is looking up in the win column at upstart Trackhouse Racing in a challenging 2022 NASCAR Cup Series season.
Richmond isn't a short track in the tradition of Martinsville or Bristol, but it's close enough. So, by the end of next weekend's race on the three-quarter-mile track, the NASCAR Cup Series will have sampled the full spectrum of tracks a quarter of the way through the regular season.
It's possible we will have seen enough of Denny Hamlin by then to know it's not going to happen for him this year. In fact, Martin Truex Jr. might be the only Joe Gibbs Racing driver with an honest shot at making something out of the season.
Six weeks, six winners … and none from Joe Gibbs Racing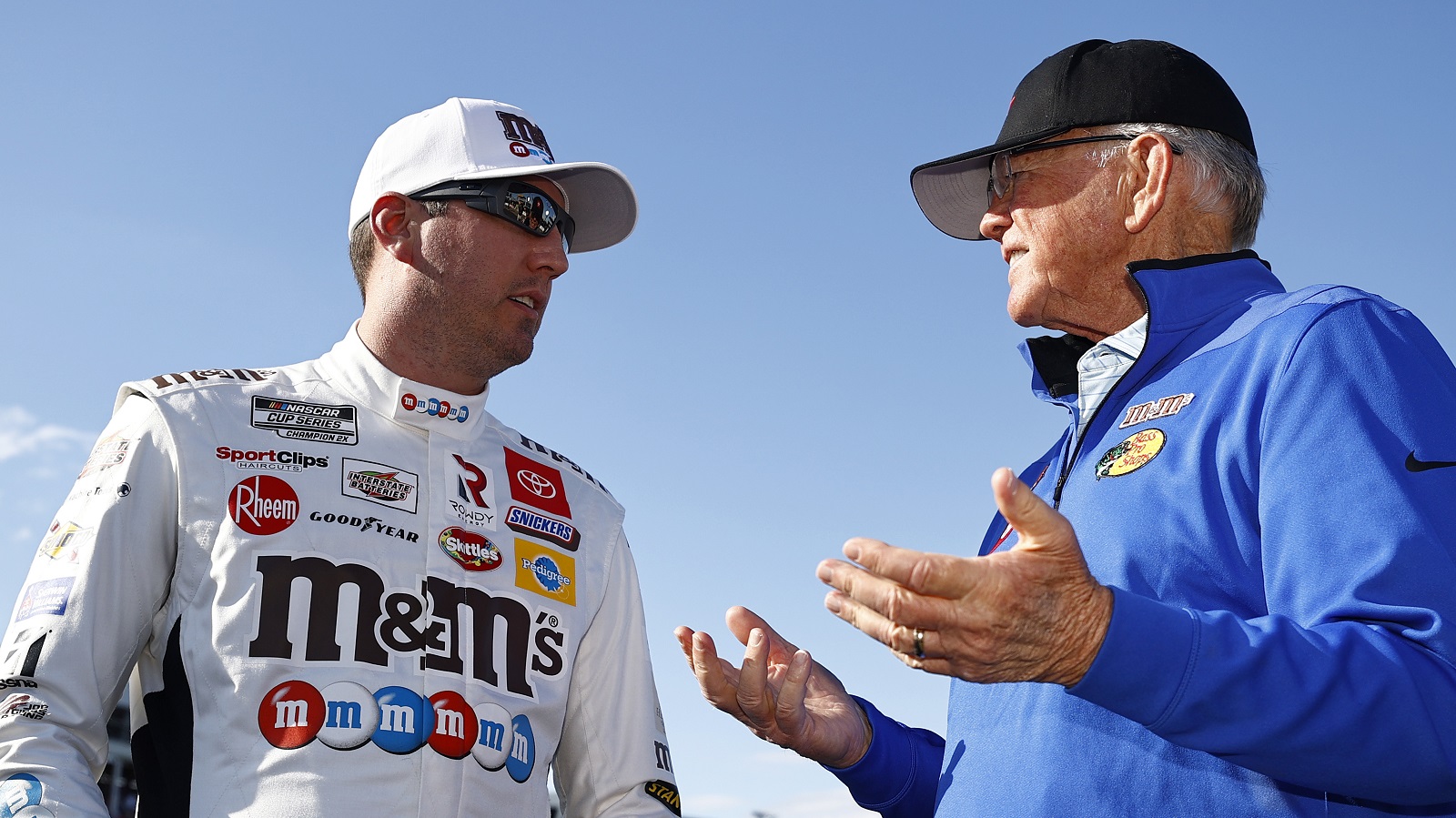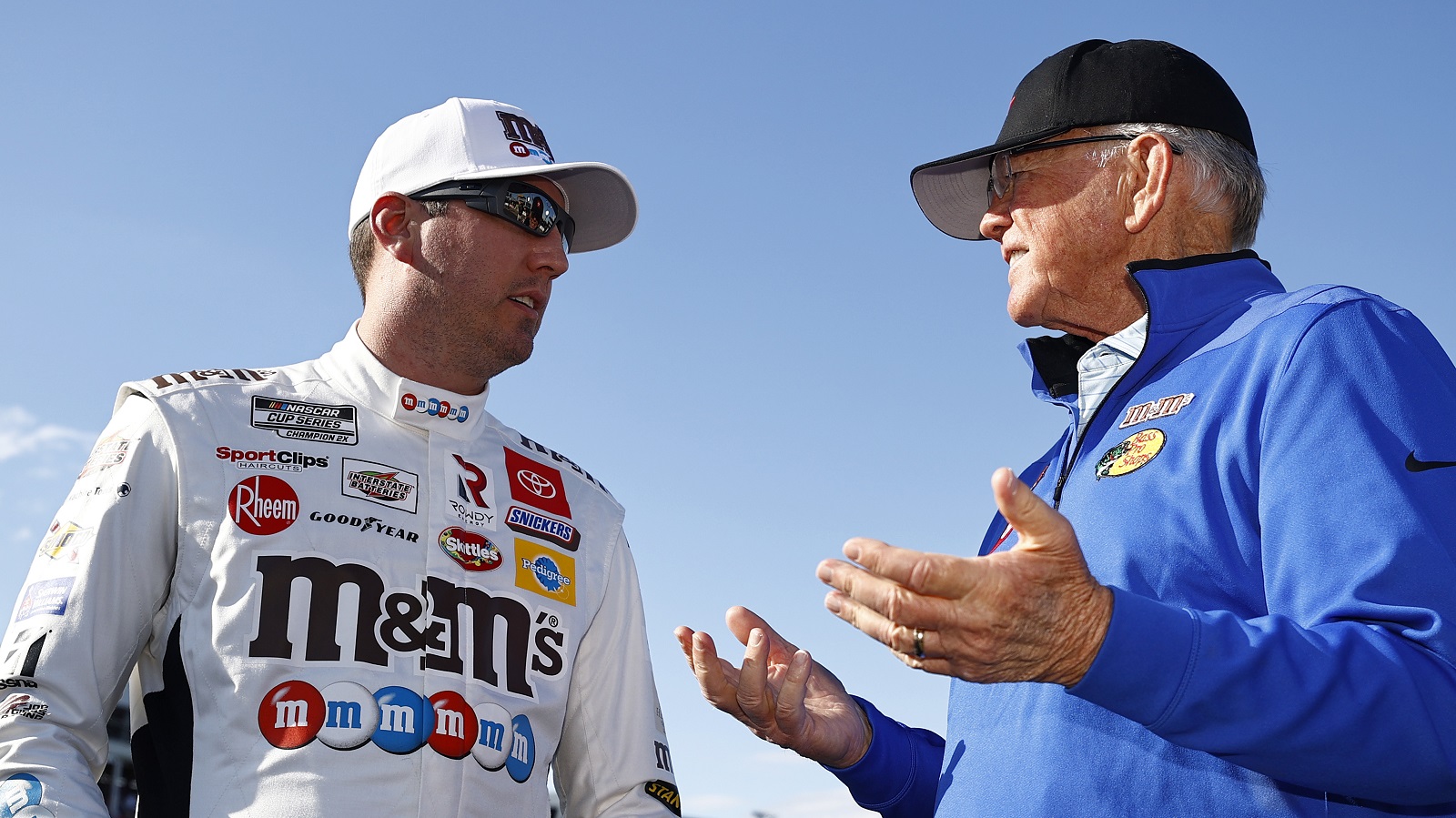 Ross Chastain pulled out a chaotic last-lap victory Sunday at Circuit of the Americas, fending off AJ Allmendinger and Alex Bowman to become the sixth winner in six races. It represented the first signature moment in the Cup Series for the upstart Trackhouse Racing.
Chastain (fifth in points) and Daniel Suarez (15th) are off to a flying start for the first-year team, which co-owner Justin Marks juiced up by purchasing the assets of Chip Ganassi Racing's NASCAR operation.
"It seemed like a real tall order when I dreamt this thing up," Marks said, according to NASCAR.com. "But every man and woman that's trusted the vision and committed to Trackhouse and worked so hard owns a piece of this victory. I'm so happy for everybody. Everybody believed in this, and I can't wait for next week."
The 2022 scorecard at the moment shows Hendrick Motorsports with three victories, and Trackhouse, Stewart-Haas Racing (Chase Briscoe), and Team Penske (Austin Cindric) with one apiece. Joe Gibbs Racing, which already owned victories by Christopher Bell and Martin Truex Jr. by this point a year ago, has yet to hit Victory Lane.
A mixed bag for the Joe Gibbs Racing drivers
Sunday's results on the road course at Circuit of the Americas was Joe Gibbs Racing's 2022 Cup Series season in a nutshell: a day of extremes.
Christopher Bell, better than 23rd just once through five races, finished third but never threatened after pitting four times in nine laps midway through the race. Martin Truex Jr. remained his steady self, placing seventh for his third top-10 showing in four weeks. However, Denny Hamlin landed in 18th, and Kyle Busch finished 28th after Chase Elliott sent him spinning on Lap 10.
When the season points hit the internet on Monday, Truex will have moved up a notch to seventh. Busch, who's having an uneven season, will have slipped two spots to 13th. Hamlin and Bell climbed to 22nd and 23rd, respectively. However, they both sit more than 100 points behind leader Elliott, who never raced at the top on Sunday but still finished fourth.
While it's true that any of the JGR drivers can almost certainly make the playoffs with a single victory in the remaining 20 regular-season races, it's just not that simple.
"Just frustrating, but we are running well," Hamlin said last week after the Atlanta race. "We are just finishing horrible. I'm just making some bad decisions. It's easy in retrospect to say, 'I should have done this,' and, 'I should have done that.'"
Shoulda-woulda-coulda feels like so much yadda, yadda, yadda. Of the JGR bunch, only Truex's team seems to have even marginally figured stuff out. Even so, seventh place at COTA was his best showing of the season.
Here's why it's getting late early
Denny Hamlin and Christopher Bell stand 41 and 46 points, respectively, under the playoffs cutoff at the moment. As Bob Pockrass of Fox Sports noted before COTA, however, Tyler Reddick was 64 points off the pace through five races a year ago and still made the cut by 30.
Others, like Alex Bowman and Aric Almirola, were also on the outside looking in during the early going but solved their problems by winning races to qualify for the playoffs.
The issue for Joe Gibbs Racing is that the depth of talent in the NASCAR Cup Series has expanded. There are stalwarts like Chase Elliott, Kurt Busch, and Joey Logano who haven't won points races yet but could reasonably be expected to do so. And then there's that growing layer of lesser-known and less-accomplished (for now) drivers.
Ross Chastain and Daniel Suarez at Trackhouse Racing are making it clear they're for real. Reddick and Ryan Blaney made significant strides last year. Erik Jones is back competing for a team with the resources to win. Additionally, AJ Allmendinger showed at COTA that he'll win at least one road race during the regular season for Kaulig Racing, which isn't out of the gate as quickly as fellow Cup Series newcomer Trackhouse but has upside.
Any and all of the above can crowd those Joe Gibbs Racing cars out of playoff consideration, and it's getting late early for JCG.
Like Sportscasting on Facebook. Follow us on Twitter @sportscasting19.