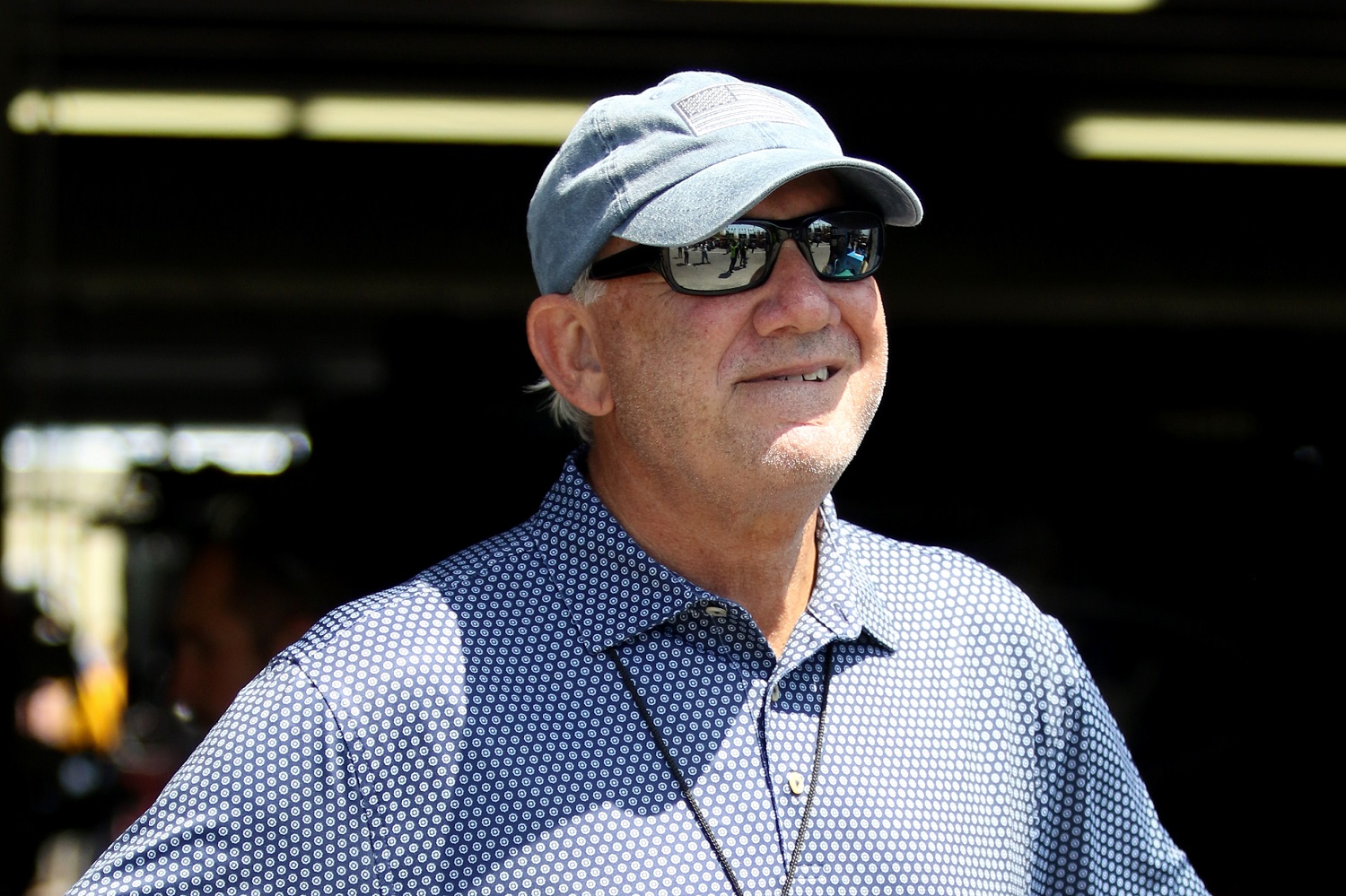 Dale Jarrett says Joe Gibbs' $850,000 NASCAR Gamble Changed His Life Forever
Dale Jarrett credits Joe Gibbs with changing his life by convincing him to drive for the NFL coach's new NASCAR Cup Series team in 1992.
Joe Gibbs gambled $850,000 on NASCAR in 1992, but at least he knew he could fall back on the NFL if necessary. On the other hand, Dale Jarrett walked away from one of racing's storied teams with no guarantees other than that he would be driving hand-me-down cars.
Jarrett would win the Daytona 500 in his second year with the fledgling team. Though he didn't stick around very long, that one victory cemented the future of Joe Gibbs Racing and started Jarrett on his way to the NASCAR Hall of Fame.
Neil Bonnett's misfortune was Dale Jarrett's big break
Jarrett joined the NASCAR Cup Series as a full-time driver in 1987, but his three victories at the time that Cale Yarborough Racing let him go in 1987 came in the Busch (now Xfinity) Series. He started 1990 without a ride, but the Wood Brothers team called after Neil Bonnett's injury early in the 1990 season.
Jarrett posted a modest seven top-10 finishes for Wood Brothers, which was wildly successful with driver David Pearson in the 1970s and still competitive with Bonnett and Kyle Petty in the '80s. When Bonnett decided he couldn't return in 1991, Jarrett stayed in the No. 21 Ford and scored a late-season victory at Michigan.
Three early crashes and four overall in the first 11 races jeopardized Jarrett's future that year. But the maiden win to cap four straight strong finishes would have been enough for Wood Brothers to keep Jarrett, especially after Bonnett confirmed that he was retiring.
Even before the Michigan victory, however, Joe Gibbs was planting a seed in Jarrett's mind.
"I remember the first time that he called was after the Dover race in June and I laughed because I thought it was one of my friends playing a joke on me," Jarrett recalled on Dale Earnhardt Jr.'s podcast. "I'd gotten home from Dover and he said he was Joe Gibbs, and I started laughing."
Once he realized it wasn't a joke, Jarrett agreed to meet executives from Interstate Batteries, which was backing Gibbs' new team in 1992.
Joe Gibbs' $850,000 gamble changed Dale Jarrett's life
Gibbs had not yet walked away from coaching the Washington franchise in the NFL (he retired in 1992) when he talked Jarrett into becoming his first NASCAR Cup Series driver. There were two significant competitive concerns that gave Jarrett pause even though he respected Gibbs' honesty.
"They're starting a race team for the first time and he's gonna get all of this equipment from Rick Hendrick," Jarrett told Earnhardt. "You know you're not getting the best stuff that they have. Why would you do this? But that Joe Gibbs is a very persuasive person, and you know he's successful at whatever he does."
Secondly, football coaches in 1992 earned good but not outlandish money. There was a limit as to how far Gibbs was willing to go in debt to cover what sponsors couldn't.
"He said we're gonna get the best people here," Jarrett recalled. "'It may take us a little while to build this into the winning organization … I'm not borrowing more than this $850,000. If things happen and things don't go our way and we run through that, I'm not borrowing  more money.'
"So, was that reassuring? No, no that wasn't. But Joe is a very religious man in his beliefs, and he's very persuasive. He helped change my life in a very positive way and the way that I went about life looking at things for myself and my entire family.
"I just believed that Joe Gibbs was going to be successful, and I wanted to be a part of that."
His faith in Joe Gibbs paid off
Jarrett didn't win in his first season with JGR, but the first race of the 1993 season changed everything. Dale Earnhardt Sr. had the best car most of the day at the Daytona 500, but Jarrett took the lead entering the final lap and won the race with his father, Ned Jarrett, calling the action on the CBS telecast.
Jarrett would win only once more in his three seasons with Gibbs, but the Daytona victory made him marketable. Jarrett signed on with Robert Yates Racing for the next 12 years, winning Daytona twice more and 27 other races in the No. 88 Ford.
Combined with his 1999 Cup Series championship, it earned him induction into the NASCAR Hall of Fame in 2014. Jarrett has spent most of the past 13 seasons announcing for ESPN and now NBC.
All stats courtesy of Racing Reference.