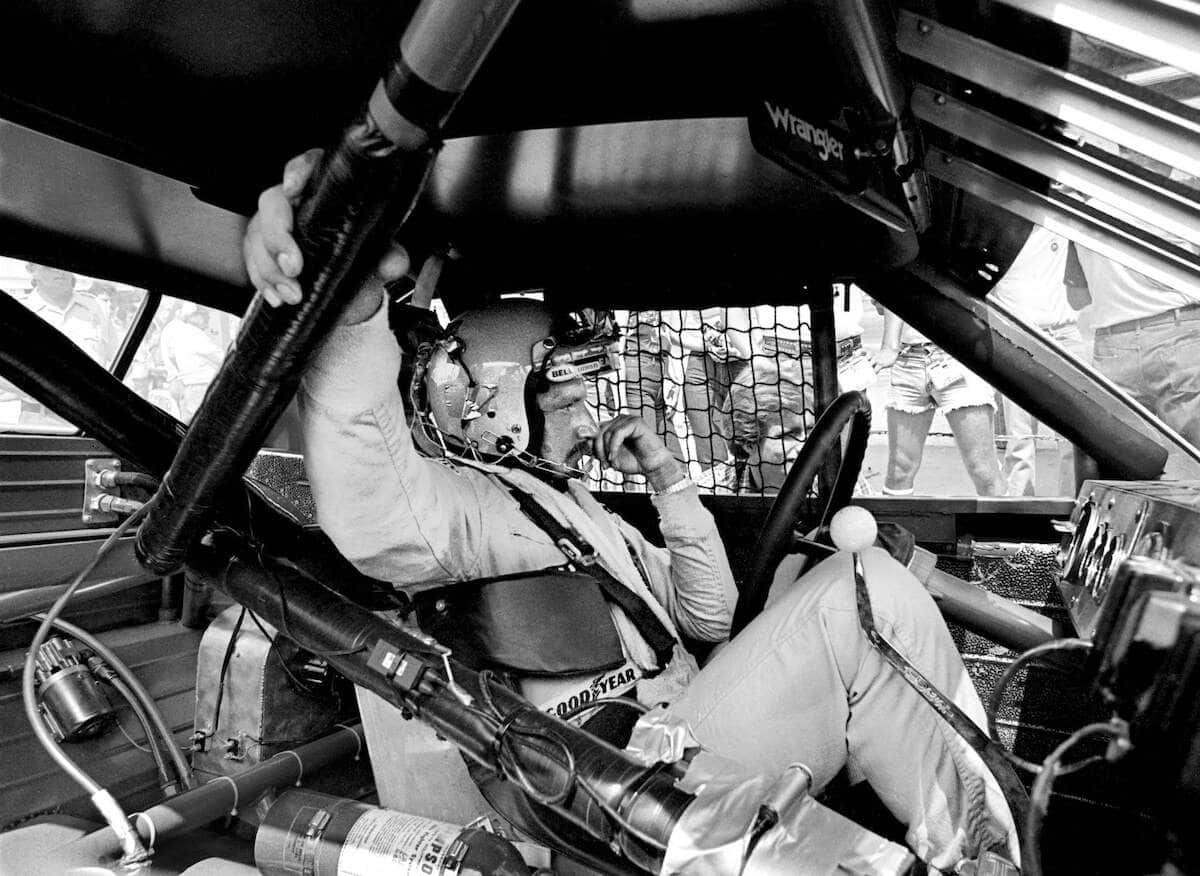 Dale Earnhardt Asked Dale Jarrett a Creepy Question Days Before His Tragic Death: 'Are You Wearing This Because You're Afraid of Dying?'
Days before his fatal crash during the Daytona 500, Dale Earnhardt asked Dale Jarrett a creepy—and prophetic—question about death.
If you're a motorsports fan, it's probably safe to assume you won't forget the day Dale Earnhardt died anytime soon. During his time on the track, the Intimidator seemed invincible. Then, in a single horrific moment, he was gone.
A few days before that fateful crash, though, Dale Earnhardt sat down with Dale Jarrett. As the two men drank some beers, the Intimidator asked a creepy — and somewhat prophetic — question about the safety system that could have saved his life.
Dale Earnhardt proved to be one of NASCAR's biggest stars
These days, it's impossible to hear the name Dale Earnhardt without thinking of the star's untimely death. The Intimidator, however, used to be synonymous with something else: NASCAR success.
Although his father hoped he'd find another line of work, Dale Earnhardt dropped out of high school and joined the family business. He made his Winston Cup Series debut in 1975 but took some time to find his footing. Once he turned the corner, though, the rest was history.
In 1979, Earnhardt captured NASCAR's Rookie of the Year title. The following campaign, he earned his first Cup Series championship. By the time of his tragic death, the Intimidator had won 76 races and a total of seven Cup Series crowns. He had also become one of the de facto faces of auto racing. Whether you loved him or hated him, just about everyone knew all about the Intimidator.
A creepy conversation with Dale Jarrett foreshadowed tragedy
In the months leading up to his untimely death, Dale Earnhardt didn't hide his dislike of the HANS (head and neck support) device. The Intimidator, for better or worse, was a man who did things his own way. His way, in this case, meant wearing his normal safety gear instead of the uncomfortable and restrictive alternative.
Days before the 2001 Daytona 500, Earnhardt sat down with Dale Jarrett and enjoyed a few beers. The Intimidator apparently asked quite a few questions about the HANS device, including one that, in retrospect, seems uncomfortably prophetic.
"Earnhardt had many questions," Nate Ryan wrote for NBC Sports. "Was it comfortable? Did it impact peripheral vision? But one stood out to Jarrett: Are you wearing this because you're afraid of dying?"
Jarrett said that he wasn't afraid of dying. Instead, he wanted to have a better chance at survival in case anything went wrong. Those words, when read today, sound particularly eerie.
I said, 'No, I don't think about that side of it in that respect, Dale,' Jarrett said while recently recalling the moment. I think it gives me a better chance in a crash at an angle that might stretch you further than what your body can withstand. We talked about that for another six to eight minutes. At the time, it just seemed like a conversation. It obviously took on a whole new meaning a few days later.

Dale Jarrett's response, according to Nate Ryan of NBC Sports
Dale Earnhardt's death changed NASCAR forever
Despite that conversation, Dale Earnhardt climbed behind the wheel for the 2001 Daytona 500 without the HANS device. That decision, of course, proved to be fatal.
As the race drew to a close, Earnhardt tangled with Sterling Marlin and went headfirst into the wall. That crash proved to be fatal, as it fractured the base of the Intimidator's skull.
While Earnhardt's death shook auto racing to its collective core, it also changed NASCAR for the better. The sport quickly implemented enhanced safety measures, including mandating drivers wear the HANS device during races.
Had Dale Earnhardt left that conversation with Dale Jarrett feeling a bit differently, the Intimidator could still be alive today. His death, however, is now a painful — and incredible significant — moment in NASCAR history.