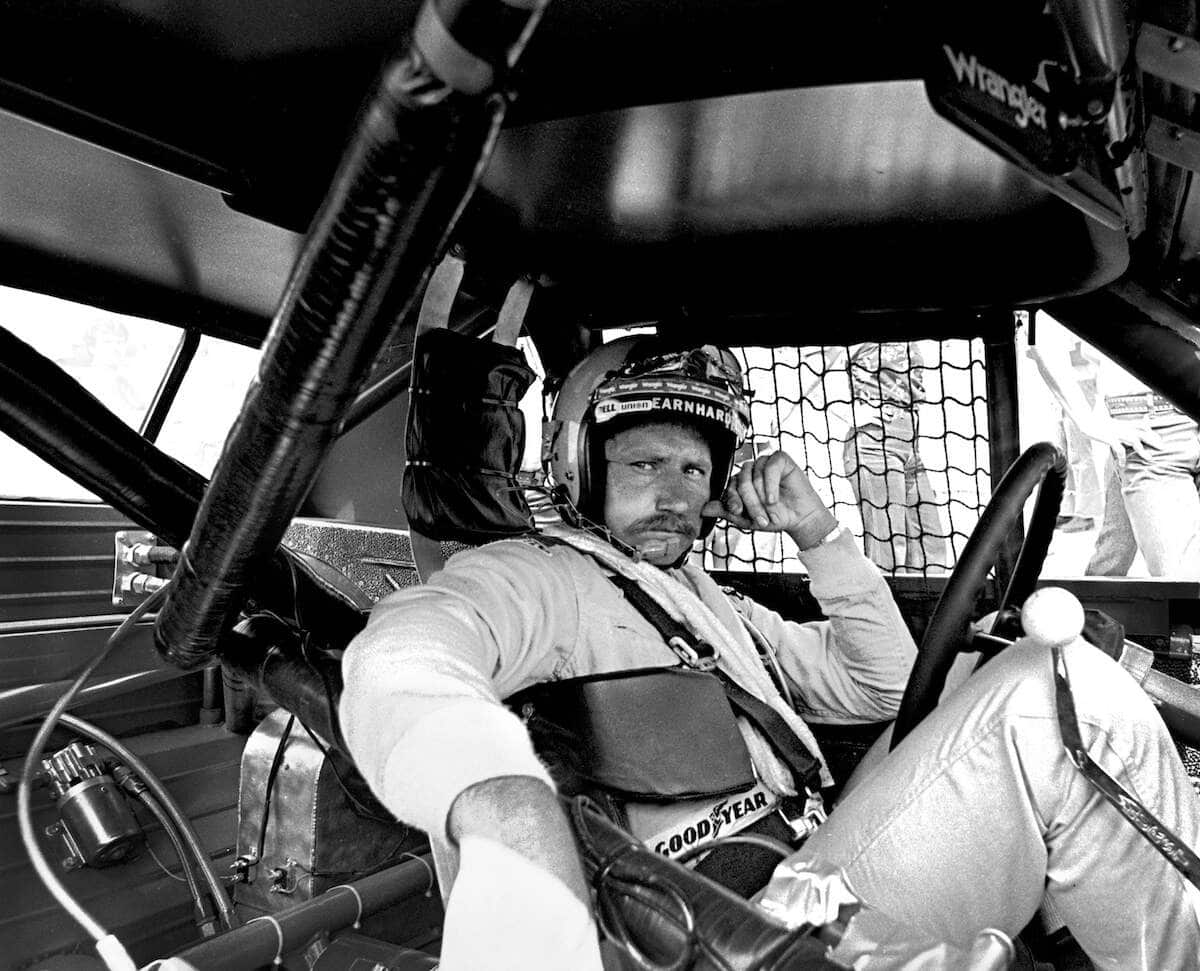 Dale Earnhardt Sr. Always Cringed at a Very Specific Compliment
Dale Earnhardt Sr. always cringed when he received a specific compliment about his past, according to his son, Dale Earnhardt Jr.
Dale Earnhardt Sr. was used to getting compliments during his lengthy NASCAR run. He was one of the best drivers in motorsports. He's a seven-time Winston Cup Series champion and a NASCAR Hall of Fame member. According to his son, Dale Earnhardt Jr., there was one specific compliment his father did not appreciate hearing.
It's been 20 years since the death of Dale Earnhardt Sr.
Dale Earnhardt Sr. had one lap to go. He was in the final stages of the 2001 Daytona 500 when tragedy struck. Earnhardt made contact with Sterling Marlin on the final lap of the race. The contact forced a collision with Ken Schrader and sent Earnhardt head-on into the outside wall. He died of head trauma at the age of 49.
According to the official accident report, Earnhardt's car was traveling 160 mph when it struck the concrete wall. ESPN reported there were 12-15 medical personnel in the Halifax Medical trauma room where Earnhardt was transported. Dale Earnhardt Jr. soon arrived and knew the end was near. "We went in there and knew it right away," Jr. said, according to ESPN.
"I went back in my bus in the room and shut the door to my bedroom and just sat there," Earnhardt Jr. said. "I thought to myself in that very moment, 'I'm gonna have to do this by myself.' The rest of my life. Having Dad was like a cheat sheet, like knowing all the answers to everything. And I was like, 'Man, I'm going to have to do this without that for the rest of my life.'"
Earnhardt Sr. was one of racing's best
When it comes to racing legends, Dale Earnhardt Sr. is always in the conversation, usually near the top. Earnhardt began racing in 1975 until he died in 2001. He won 76 Winston Cup Series races over four decades of racing. In 676 races, Earnhardt finished in the top 10 428 times.
Known as The Intimidator, Earnhardt is tied with Richard Petty and Jimmie Johnson with seven NASCAR Cup Series championships. He was the 1998 winner of the Daytona 500. In 1987 and 1990, Earnhardt led the Winston Cup Series in victories.
In 1998, Earnhardt was named one of NASCAR's 50 Greatest Drivers. He was inducted into the Motorsports Hall of Fame in 2002. Earnhardt was also a member of the inaugural class of the NASCAR Hall of Fame in 2010. He is also a member of the 2006 class of the International Motorsports Hall of Fame.
There was always one compliment Dale Earnhardt didn't like hearing
Dale Earnhardt Sr. never finished school. He was always concerned his children would follow the same path. Earnhardt Sr. dropped out in the eighth grade as a 16-year-old. " He was so worried that me and [my sister] Kelly weren't going to finish school," Dale Earnhardt Jr. told Joe Rogan in 2018. "He gave up on school as an eighth-grader at 16 years old. Never finished high school. Never got no GED."
His lack of education bothered Earnhardt, which showed when people tried to compliment him. "People would come up to him and would talk about him, even when he was alive and ever since, and say 'look what this guy made of himself, having quit the eighth grade. That's awesome.'
"He always hated that. That was embarrassing. He was embarrassed that he quit. He knew how bad it disappointed his own father so he was always worried about where I was and who I was hanging out with, whether I was doing my homework."