Did You Know Dale Earnhardt's Death at 2001 Daytona 500 Was NASCAR's Fourth Fatal Crash in a Matter of Months?
Dale Earnhardt's fatal accident on turn four of the 2001 Daytona 500 shocked the racing world. It shouldn't have. At that point in time, death and NASCAR were commonplace. In the nine months before Earnhardt's death, three other drivers died in eerily similar circumstances. Here's a look back at that painfully tragic time in NASCAR history and how the fourth and final death changed the sport forever.   
Adam Petty dies in New Hampshire nine months before Dale Earnhardt's death
Adam Petty came from racing royalty. As a fourth-generation race car driver and the son of former NASCAR driver Kyle, grandson of NASCAR legend Richard Petty, and great-grandson of Lee, Adam started zipping around the track at a young age. 
After turning 18, he started his professional career in 1999 and won his first ARCA race. A year later, Petty moved up to the NASCAR Xfinity Series. He raced a full season and finished 20th in the points standings.
In May 2000, during a practice session at New Hampshire Motor Speedway, the 19-year-old's throttle stuck open, and he slammed into the outside wall head on. He suffered a basilar skull fracture and died instantly. 
Kenny Irwin Jr. dies eight weeks later at same track
Kenny Irwin Jr. made his NASCAR debut with the Truck Series in 1996. After racing a limited Cup Series schedule in 1997, Irwin became a full-time driver in 1998 and was impressive. 
He earned one top 5, four top 10s, and finished 28th in the points standings. He won the 1998 Rookie of the Year. Irwin improved on his rookie campaign in 1999 with a pair of Top 5s and six Top-10 finishes. He had a 19th-place finish in the points standings.
In July 2000 and just eight weeks after Adam Petty's death at the same New Hampshire Motor Speedway, Kenny Irwin was running practice laps when he slammed into the wall on the same portion of the track. His car flipped onto its side and then onto its roof. The 30-year-old Irwin suffered a basilar skull fracture and reportedly died instantly. 
Tony Roper in fatal crash four months before Dale Earnhardt's death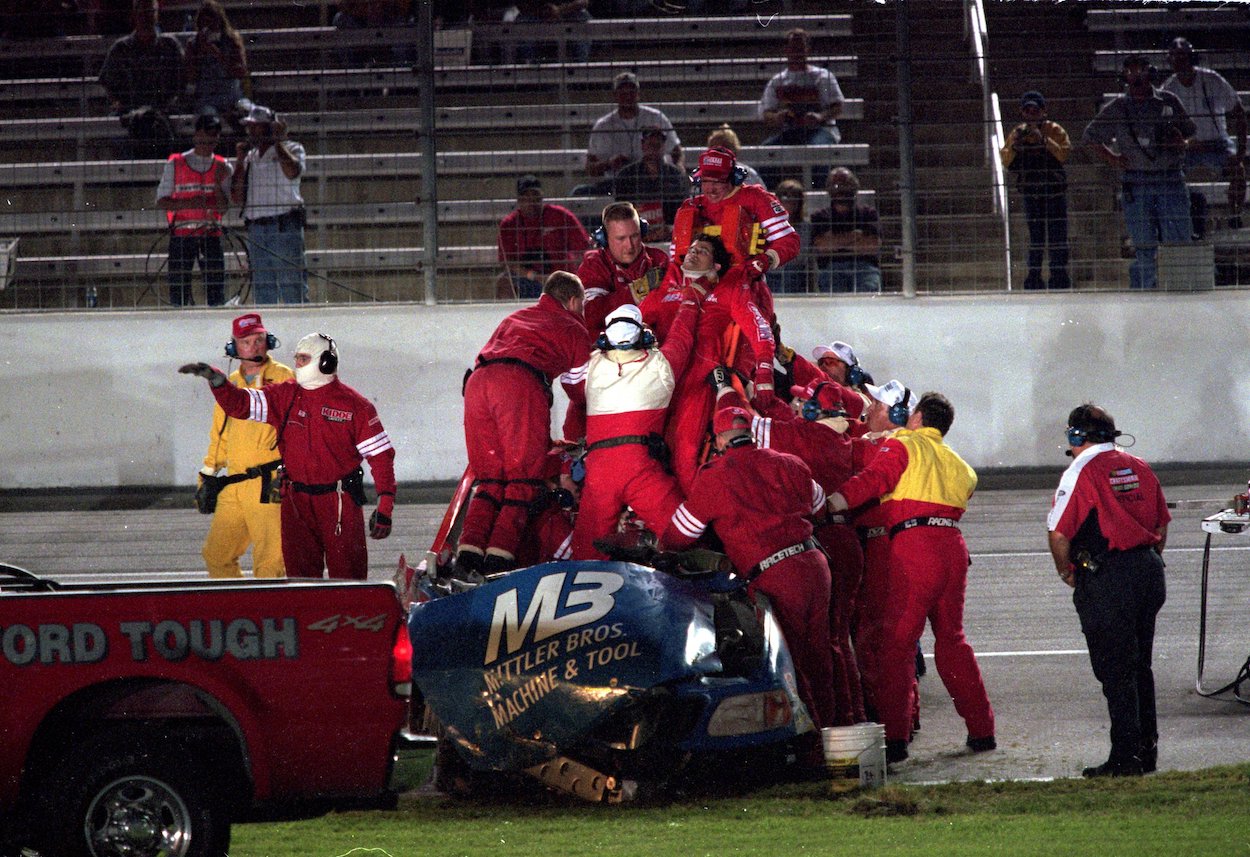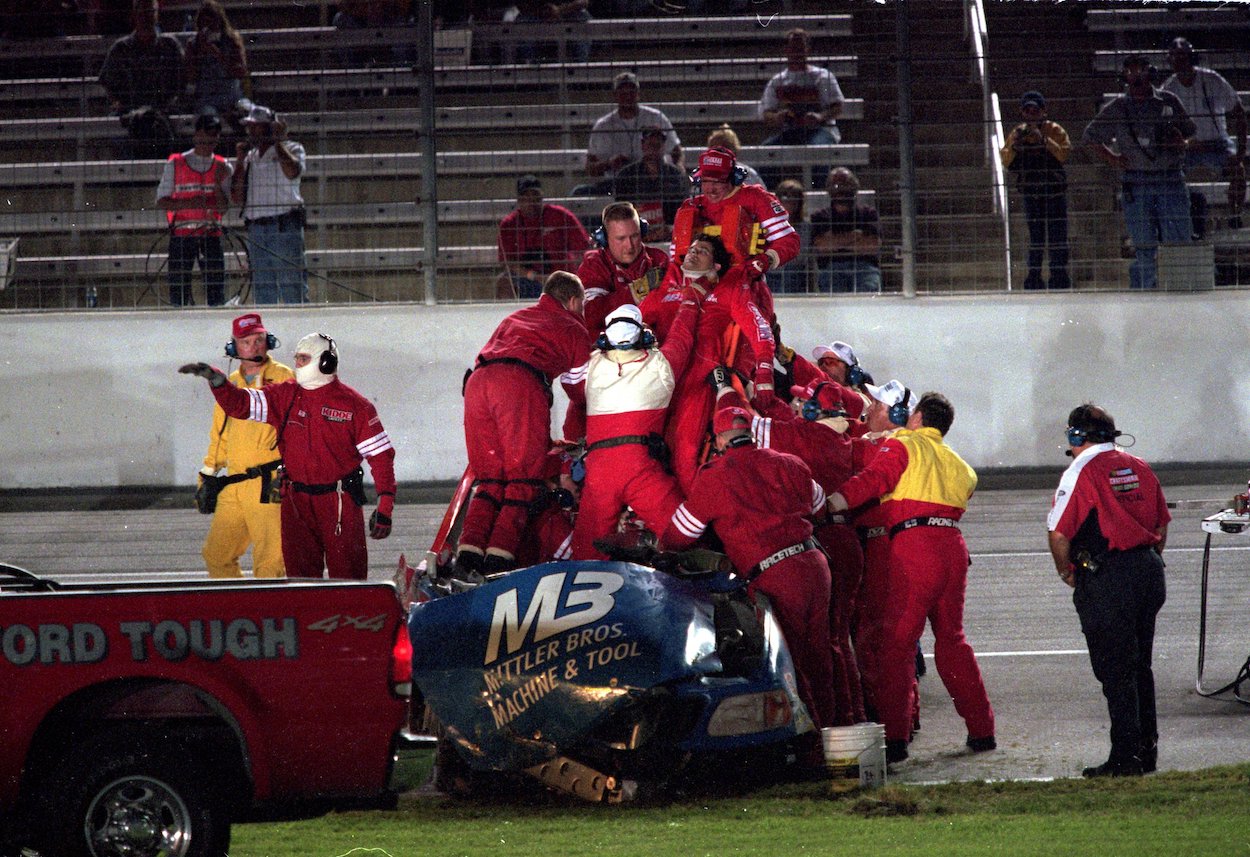 Tony Roper followed in the footsteps of his father, who was a successful driver in the ARCA Series, and began his racing career in 1986. Almost a decade later, Roper made his NASCAR Truck Series debut. 
In 1997, Roper raced full-time with the trucks and earned a couple of top 10s, finishing the season in 18th place. The following season Roper split time between two teams but still posted impressive results, including a single top 5 and six top 10s. He finished 16th that season.
During both the 1999 and 2000 seasons, Roper spent most of his time racing with the Xfinity Series, with sporadic starts on the Truck Series. In October 2000, during a truck race at Texas Motor Speedway, Roper was involved in an accident that sent his truck slamming into the wall. Unconscious, he was taken to the infield care center before being flown to a Dallas hospital. He suffered severe head and neck trauma and died the next day at age 35.
Earnhardt's death resulted in mandatory changes
Four months after Tony Roper's death, on February 18, 2001, Dale Earnhardt died at the Daytona 500. While NASCAR had made several adjustments to the cars to address the causes of the accidents, specifically the two in New Hampshire, it wasn't until October 2001, eight months after Earnhardt's death, that the organization made drastic changes.
NASCAR mandated the use of head-and-neck restraint devices, which were developed to prevent the rapid deceleration of the head and neck movements associated with the fatal injuries of all four drivers.  
In addition to the mandatory devices, NASCAR required the installation of SAFER barriers at the top tracks across the country and developed the Car of Tomorrow, which incorporated safety improvements based on the research results conducted in the aftermath of Earnhardt's death. 
Since NASCAR implemented those changes, there hasn't been another fatality on the track. Sadly, it took the death of four drivers, including the face of the sport, but NASCAR got it right with the changes. Just ask Ryan Newman.  
Like Sportscasting on Facebook. Follow us on Twitter @sportscasting19.