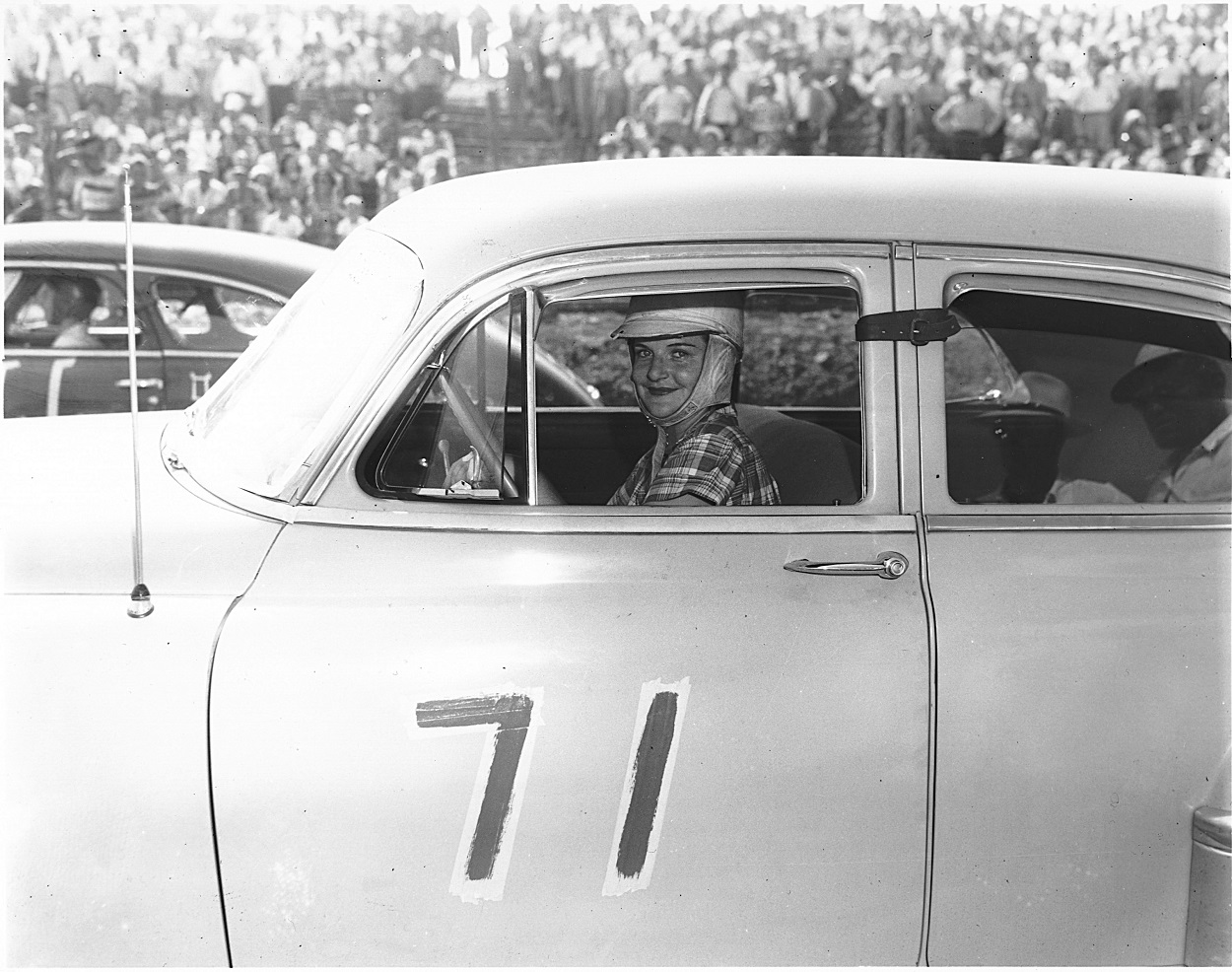 NASCAR's Original Danica Patrick, Sara Christian, Was Forced to Give Up Her Car to a Male Driver During a Race…by Her Own Husband
NASCAR's first female driver, Sara Christian, was forced to give up her car during a race to a male driver whose car had suffered engine failure.
While Danica Patrick may have been the most famous female driver in NASCAR history, she certainly wasn't the first. No, that honor would belong to Sara Christian, who actually competed in the first-ever NASCAR race back in 1949 and to this day still holds the record for the highest finish by a female driver in the NASCAR Cup Series standings.
But despite starting that first-ever race in NASCAR history, Christian didn't finish it as she was essentially forced out of her No. 71 Ford to give it to a male driver whose car was having engine trouble. And it was actually her own husband who made that call.
Sara Christian qualified 13th for the first race in NASCAR history
Sara Christian first made a name for herself in her home state of Georgia, where she would race at Looper Speedway, a half-mile dirt track in the northern part of the state where we know she won at least once.
Her husband, Frank Christian, was one of NASCAR's first multi-car owners and decided to put his wife behind the wheel of his No. 71 Ford for NASCAR's first-ever race at Charlotte Speedway in June 1949. Sara had a solid qualifying run and lined up in 13th position in the inaugural 150-mile race that featured 33 drivers.
Sara Christian was forced out of her car by her husband when Bob Flock's engine malfunctioned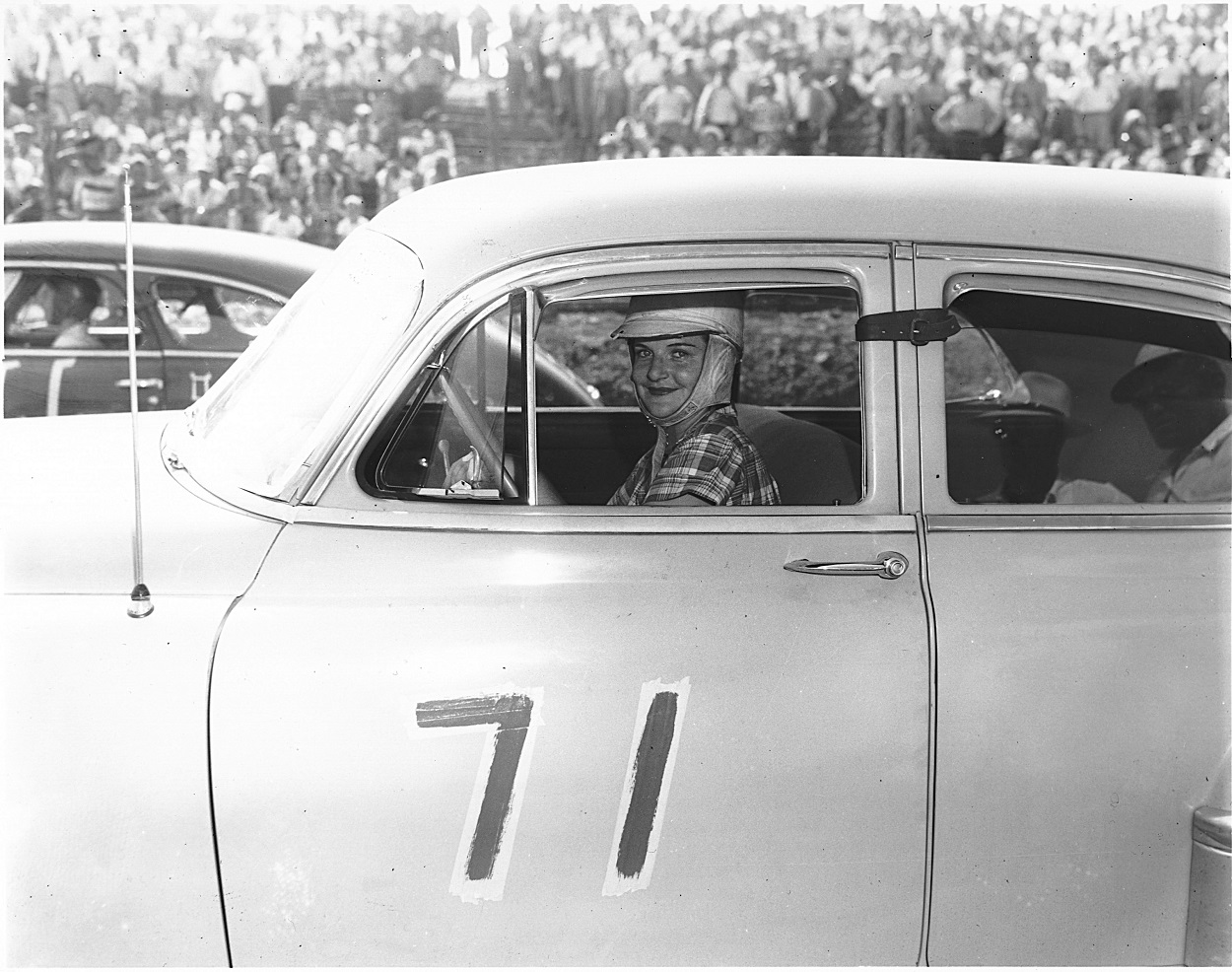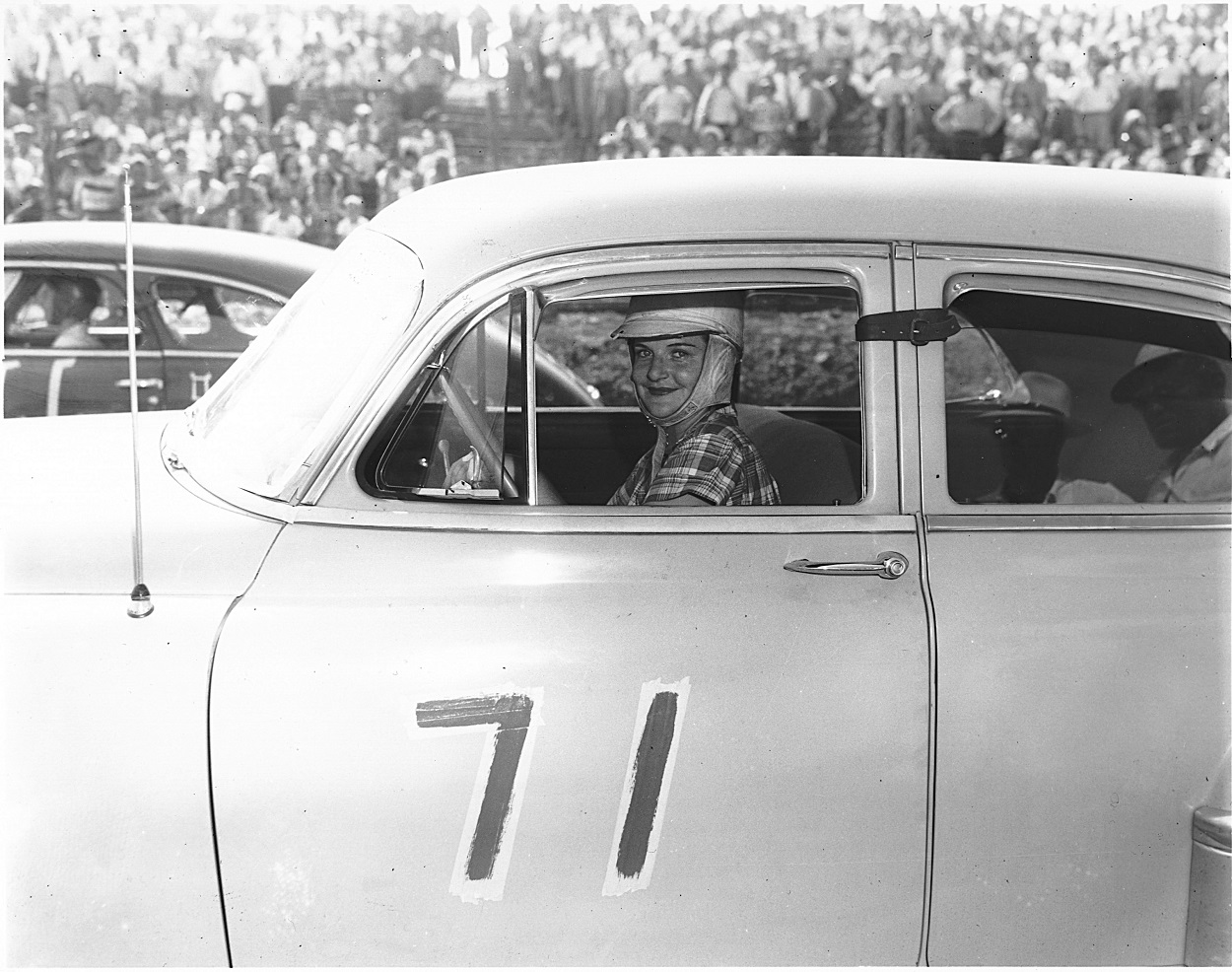 The pole-winning driver for that inaugural racein Charlotte was Bob Flock, whose sister, Ethel Mobley, would take part in NASCAR's second-ever race, which was held at the famed Daytona Beach Road Course, an event Sara Christian would take part in as well.
But as for the race in Charlotte, Flock was on the pole and maintained an early lead in his No. 7 Hudson. However, on the 38th lap of the 200-lap race, his engine malfunctioned, which obviously left him without a car. Flock was a major draw and is still considered one of the best drivers of that era so Frank Christian, who owned Flock's car, made the decision to pull Sara Christian…you know, his wife…out of her car to give it to Flock so he could finish the race.
And to make matters worse, Flock didn't even finish the race as he overheated the No. 71 and finished 14th.
She went on to finish 13th in the NASCAR points standings that season
Despite being yanked out of her car by her own husband in Charlotte, Sara Christian still went on to have a solid season. She competed in six of eight races in the Cup Series (then called the Strictly Stock Series) in 1949 and finished 13th in the NASCAR points standings, still the highest finish of any female driver in series history.
Christian finished sixth at Langhorne Speedway, becoming the first woman to record a top-10 finish and then one-upped herself later in the season by finishing fifth at Heidelberg Raceway in Pittsburgh. All these years later, she's still the only female with a top-five finish in the NASCAR Cup Series. If you're wondering, Danica Patrick's highest finish in the points standings was 24th (2015 and 2016) and her best finish in a Cup Series race was a sixth-place finish in Atlanta in 2014.
Sara Christian seemed to have a great NASCAR career ahead of her but she competed in just one race in 1950, finishing 14th at Hamburg Speedway, before retiring at the young age of 32. It's unclear why she called it quits.
Stats courtesy of Racing Reference