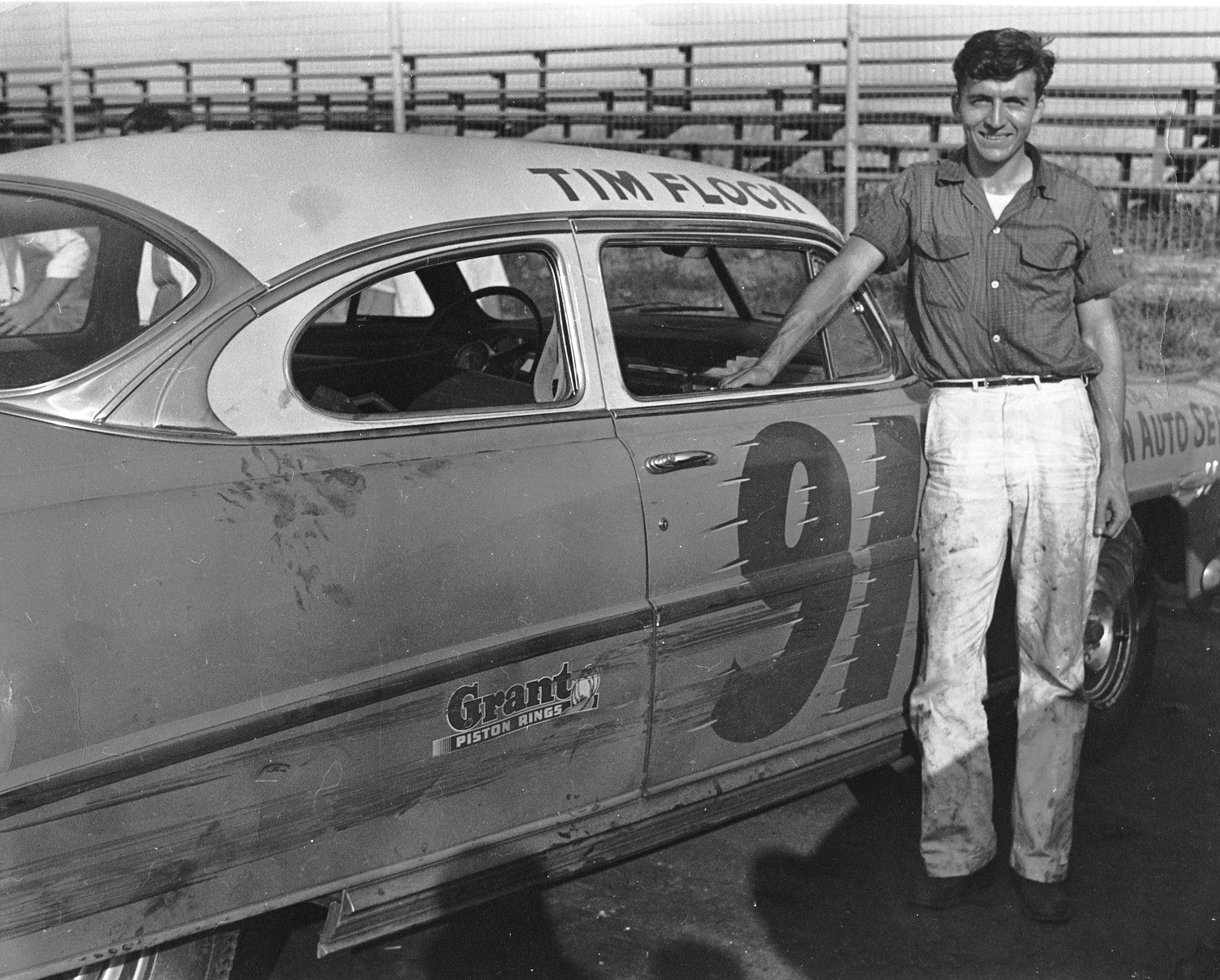 The Insane (But True) Story of Jocko Flocko, the Monkey Co-Driver of NASCAR Hall of Famer Tim Flock That Had To Be Euthanized Following a Bizarre Incident in Raleigh
Jocko Flocko, the monkey co-driver (the only one in NASCAR history) of Hall of Famer Tim Flock, had to be put down after an incident at Raleigh Speedway.
NASCAR has been a thing for more than seven decades now and over the course of time, so many stories and events have become the stuff of legend. But there may be no story or event in motorsports history more legendary — or insanely unbelievable — than that of Jocko Flocko, the monkey co-driver of two-time Grand National Series (what you know today as the Cup Series) champion and NASCAR Hall of Famer, Tim Flock.
Wait, what?
Yes, this was seriously a thing. The only co-driver in NASCAR history was a Rhesus monkey named Jocko Flocko that Tim Flock (you see the connection) harnessed in the passenger seat of his No. 91 Hudson Hornet during the 1953 season. To this day, Jocko is still the only co-driver in history and was actually part of a win. However, in a tragic turn of events following a bizarre incident at the inaugural running of the Raleigh 300 in which Jocko got loose from his harness, the "fastest monkey in the world" had to be euthanized.
Here's a quick look back on the incredible story of Tim Flock and his monkey co-driver, Jocko Flocko.
How Jocko Flocko came to be Tim Flock's co-driver in NASCAR
In 1952, Tim Flock had one of the great seasons in NASCAR history, winning eight times in 33 races on his way to the Grand National points championship. But as the 1953 season got underway, the Alabama native was struggling a bit and his sponsor, Ted Chester, was looking for a way to give his driver a bit of a boost and a little more attention even if he wasn't winning races.
Weirdly enough, that came in the form of Jocko, a Rhesus monkey he came across in an Atlanta pet shop. Chester saw the monkey's name and saw the obvious wordplay he could use with a name like Flock, which is how Jocko Flocko became a thing. The goal was that other drivers would see a monkey in the No. 91 car and get just distracted enough to give Flock a little edge. You can't make this stuff up, folks.
Flock was obviously a little hesitant to put a monkey in the car with him, especially since it was against NASCAR rules to have a passenger, but he eventually acquiesced. He and his team built a little seat for Jocko with a harness and even went as far as getting him his own little helmet and uniform. And on April 5, 1953, on the old dirt track of the Charlotte Speedway, with NASCAR completely in the dark, Jocko Flocko became the first monkey to ever compete in a stock-car race.
The pair won a NASCAR race at Hickory Speedway in May 1953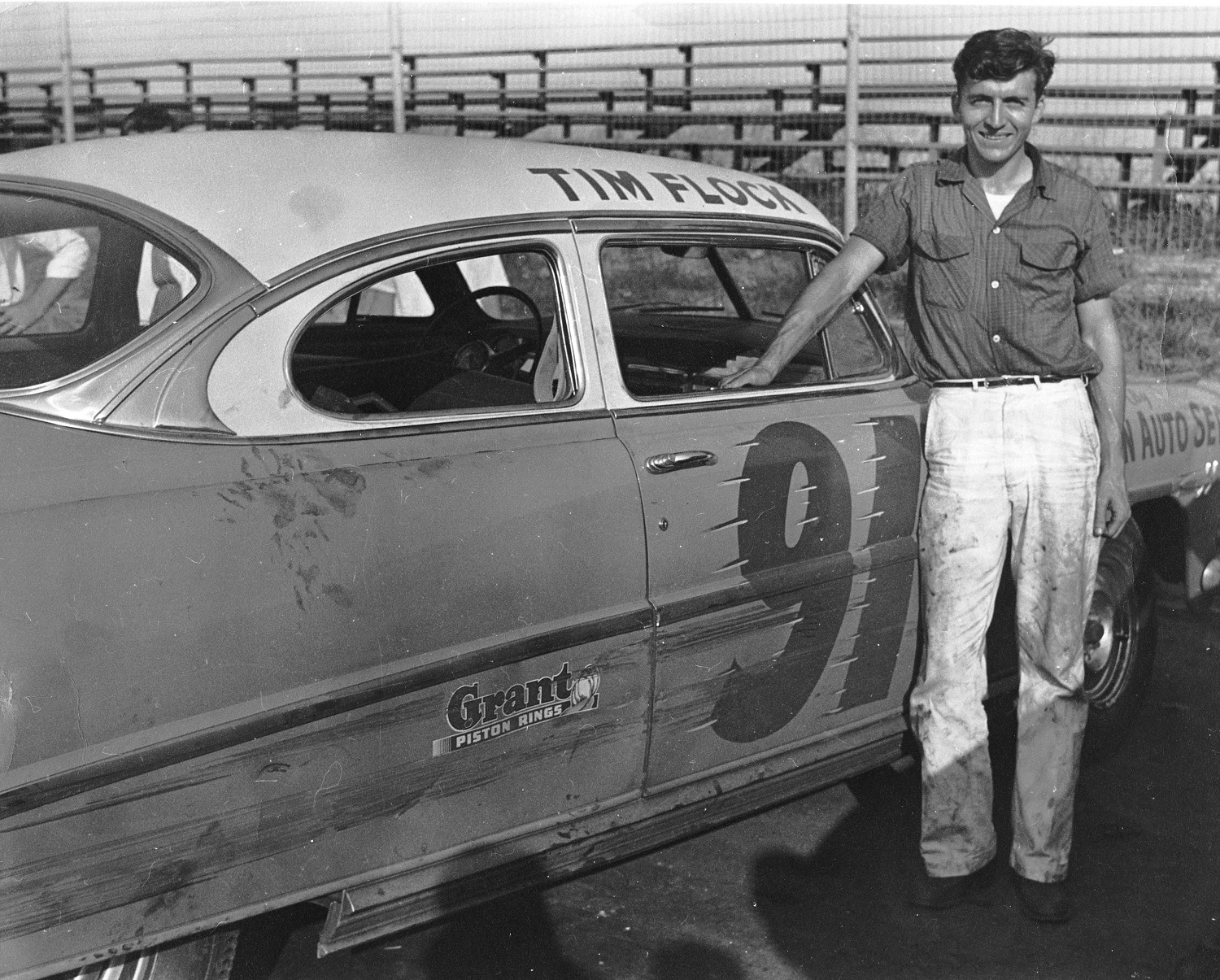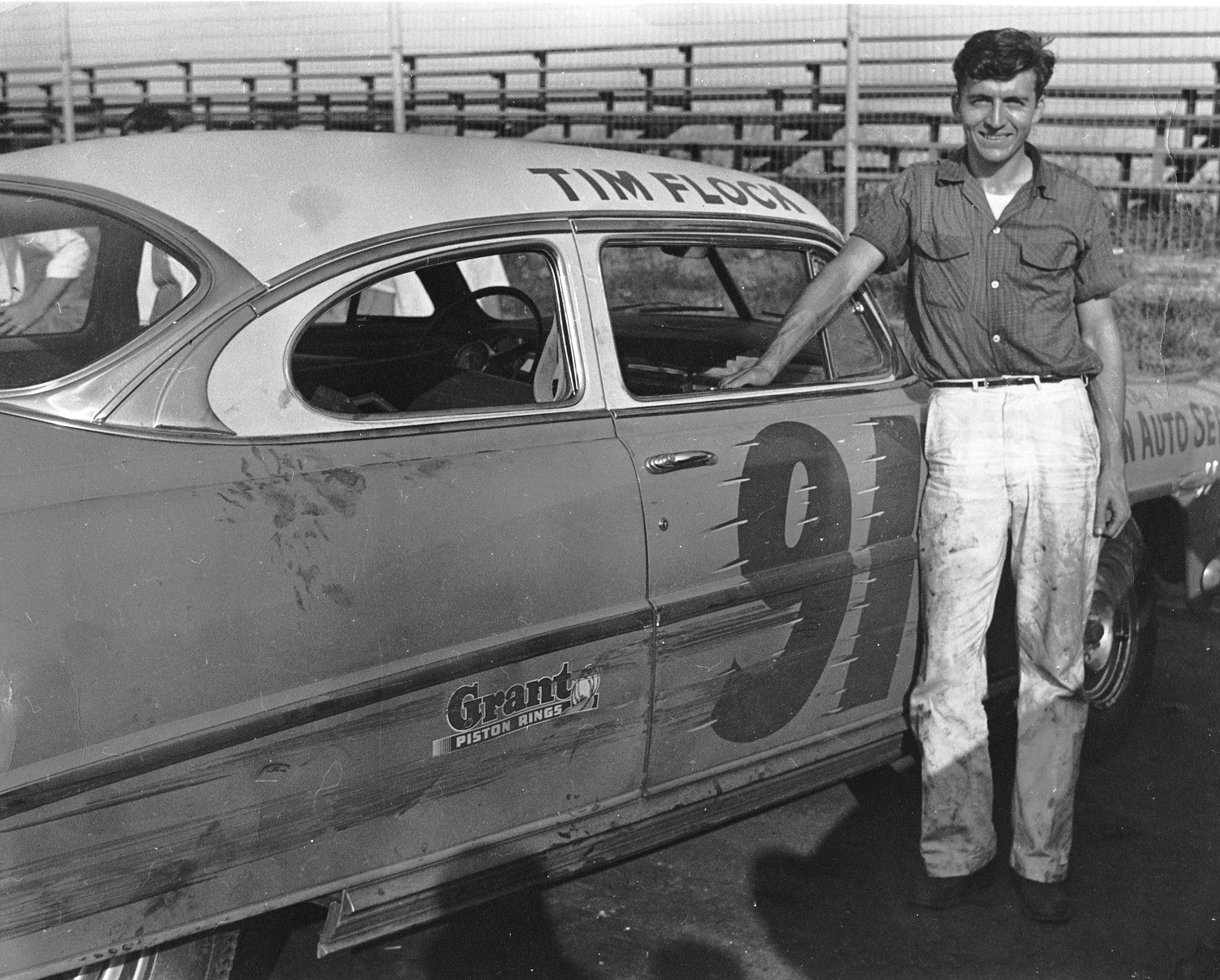 In their inaugural race together in Charlotte, Tim Flock and Jocko Flocko actually led 87 of the 150 laps but finished fourth. Following the race, Flock took Jocko to the pits to give fans a glimpse of his new co-pilot and this actually became a regular thing, which NASCAR apparently had no problem with as they certainly weren't as strict on rules as they are now. Jocko was a hit, which was exactly what Ted Chester had envisioned.
Over the next three races, Flock, still with Jocko by his side, finished sixth, fifth, and second, respectively, which took the duo into the 100-mile race on the half-mile dirt track at Hickory Speedway in North Carolina on May 16, 1953. And then it happened. Tim Flock and Jocko Flocko beat 26 other drivers that day to take the checkered flag, which would turn out to be Flock's only win of the season, a season that Jocko tragically wouldn't finish.
Jocko Flocko had to be euthanized following a bizarre incident in Raleigh in which he cost Tim Flock a chance at a victory
Just two weeks after their legendary win at Hickory, Tim Flock and Jocko Flocko were at the all-new Raleigh Speedway, which boasted a one-mile paved oval track, for the inaugural running of the Raleigh 300.
Flock was having a great race and was at or near the front of the pack throughout the majority of it. However, during the final third of the race, at a time in which only his brother, Fonty Flock, was in front of him, the worst thing that could happen with a monkey riding shotgun happened: Jocko escaped from his harness. Here's how Tim Flock once described what happened next (h/t Our State).
"We had this chain hooked onto the floorboard that we would pull up to check on the wear on the right front tire. Well, old Jocko had been watching me do that, and soon as he came unstrapped he went right for the hole and stuck his head through. The tire zipped him on the head, and he liked to have went crazy."

Tim Flock
Obviously extremely shaken, Jocko started going nuts in the car and even started clawing at Flock, who struggled just to keep his car on the track. He had no choice but to head to the pit to hand off his shotgun buddy and when he did, it hindered any chance he had to win the race. He ended up finishing third and Jocko Flocko was officially retired.
Sadly, the incident apparently stuck with Jocko and he essentially refused to eat, which led to Jocko being euthanized by a veterinarian a short time later, which Flock says was a tough thing to have to explain to the children who came looking for him at future races. After bringing a little girl to tears by telling her the truth, he changed up his story and told people that he had to fire him because he couldn't sign his autograph.
Tim Flock ended his NASCAR career with 39 victories, good for 21st on the all-time wins list. He passed away in March 1998 at the age of 73 and was posthumously inducted into the NASCAR Hall of Fame in 2014.