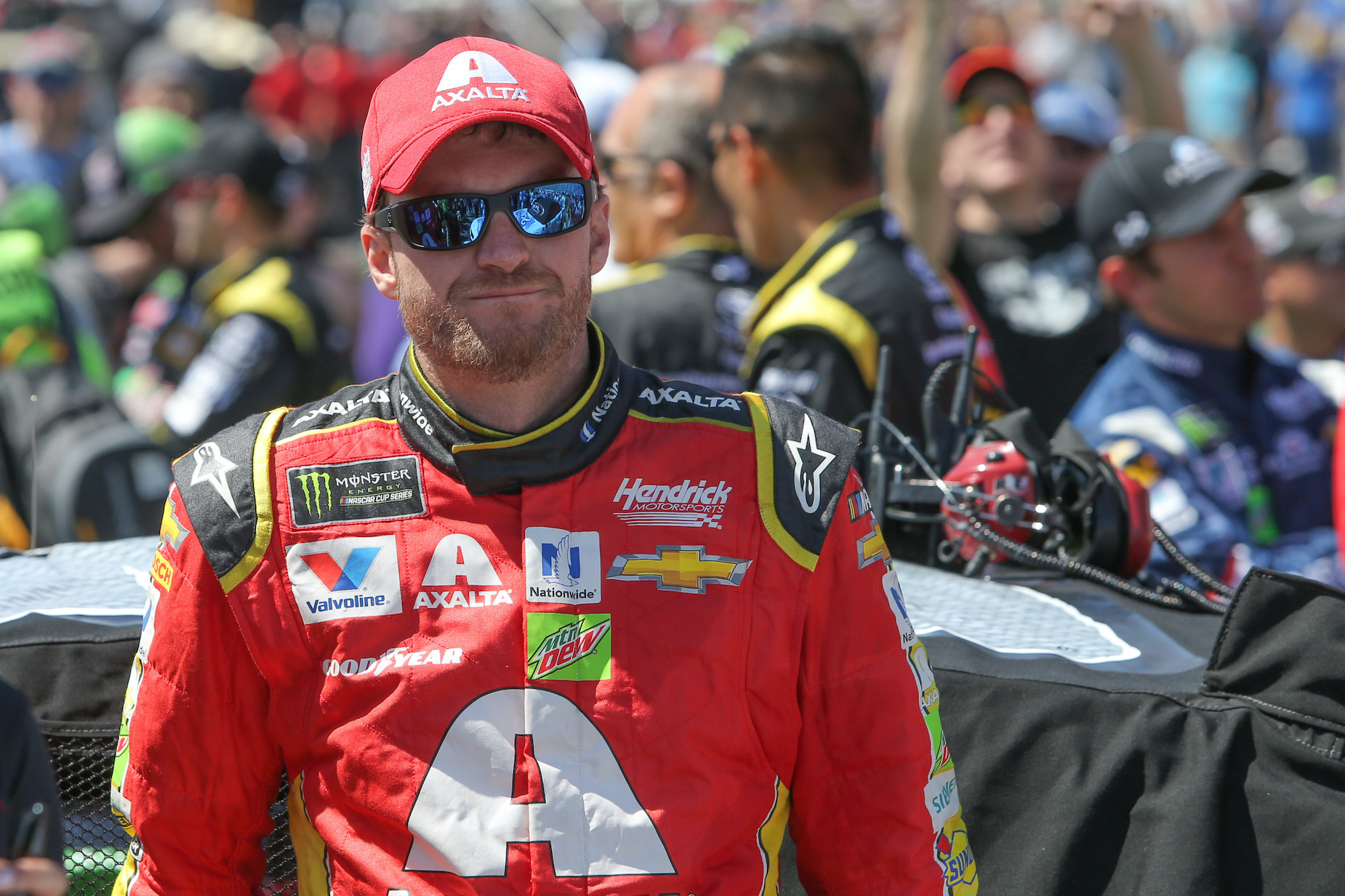 Dale Earnhardt Jr. Hopes That NASCAR Fans Will Remember Him for Something Other Than Racing
While Dale Earnhardt Jr. had an impressive NASCAR career, he'd like to be remembered for something other than racing.
During his time in the world of motorsports, Dale Earnhardt Jr. has built up quite the resume. While he didn't quite have the same on-track success as his famous father, Junior still won plenty of races, proved to be incredibly popular, and built up a massive net worth. At the end of the day, though, he doesn't want any of those accomplishments to define him.
During a 2017 interview, Dale Earnhardt Jr. was asked about his legacy. For all of his NASCAR success, he admitted that he hopes racing fans will remember him for something other than his time behind the wheel.
Dale Earnhardt Jr. built up an impressive NASCAR resume
Even if you don't know much about NASCAR, you're probably pretty familiar with Dale Earnhardt Jr. There's a reason for that reality: not only was he pretty talented, but he was also an incredibly popular driver.
Although he only started racing as a means to build a relationship with his famous father, Dale Jr. proved to be pretty capable once he climbed behind the wheel. He made his Busch Series debut in 1996 and, after two years on the circuit, made the jump to the Cup Series.
Junior wasn't able to win a championship at racing's highest level—he did win two Busch Series crowns, though—but still put together a pretty impressive career. During his time behind the wheel, Earnhardt won 50 races across both series, including two Daytona 500s, and claimed 15 NASCAR's Most Popular Driver titles.
Dale Earnhardt Jr.'s net worth towers over the competition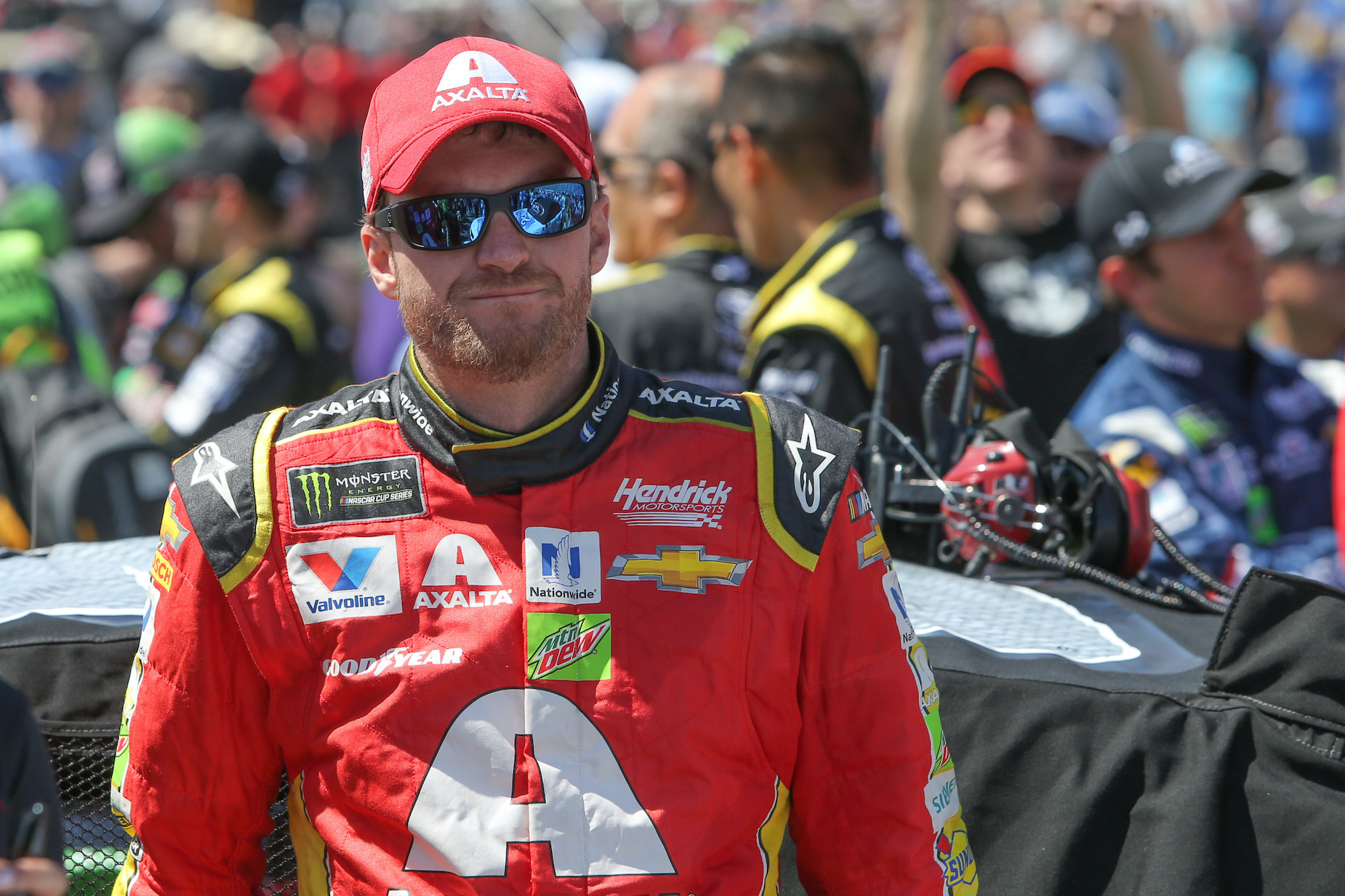 At the end of the day, professional athletes want to win championships. Dale Earnhardt Jr.'s net worth, however, is a pretty nice consolation prize.
As mentioned above, Dale Jr. proved to be incredibly popular during his time on the NASCAR circuit; even if he wasn't a Cup Series champ, that still helped him bring in plenty of money.
"Earnhardt only finished in the top three of Nascar's year-end standings once during his career, but his popularity with sponsors and fans helped him earn more than $400 million from salary, endorsements, and his share of race winnings and licensing," Forbes explained in 2017.
While he's no longer racing full-time, Junior hasn't stopped making money in retirement. Thanks to his NASCAR success, ownership of JR Motorsports, and media work, Dale Earnhardt Jr.'s net worth clocks in at approximately $300 million.
Junior wants to be remembered for something other than NASCAR success
During his NASCAR career, Dale Earnhardt Jr. won plenty of races and earned an incredible amount of money. When all's said and done, though, he hopes that he'll be remembered for something more important.
During a 2017 interview with News Center Maine, Earnhardt Jr. was asked what he'd like people to remember when they hear the Earnhardt name. After discussing his father's legacy, Jr. touched on his own reputation.
"If people are going to remember anything about me, I hope it's about who I was as a person," Earnhardt Jr. explained. "I had some success, but it mattered more to me that I was good, and people enjoyed being around me, and people enjoyed working with me. That I was an asset to the teams I was a part of and good to people."
That last part, being good to people, rings especially true when you've worn as many hats as Dale Jr. has.
"I've been a driver, I've been an employee, I've been an employer, a boss to many people in several instances, and I hope that I did them a good service," he concluded.
For better or worse, most NASCAR fans will only know Dale Earnhardt Jr. through his racing accomplishments; those in the bleachers can't exactly sit down with him and see the true content of his character. Based on stories told by Rick Hendrick and others, though, it seems like Junior is a pretty good guy.