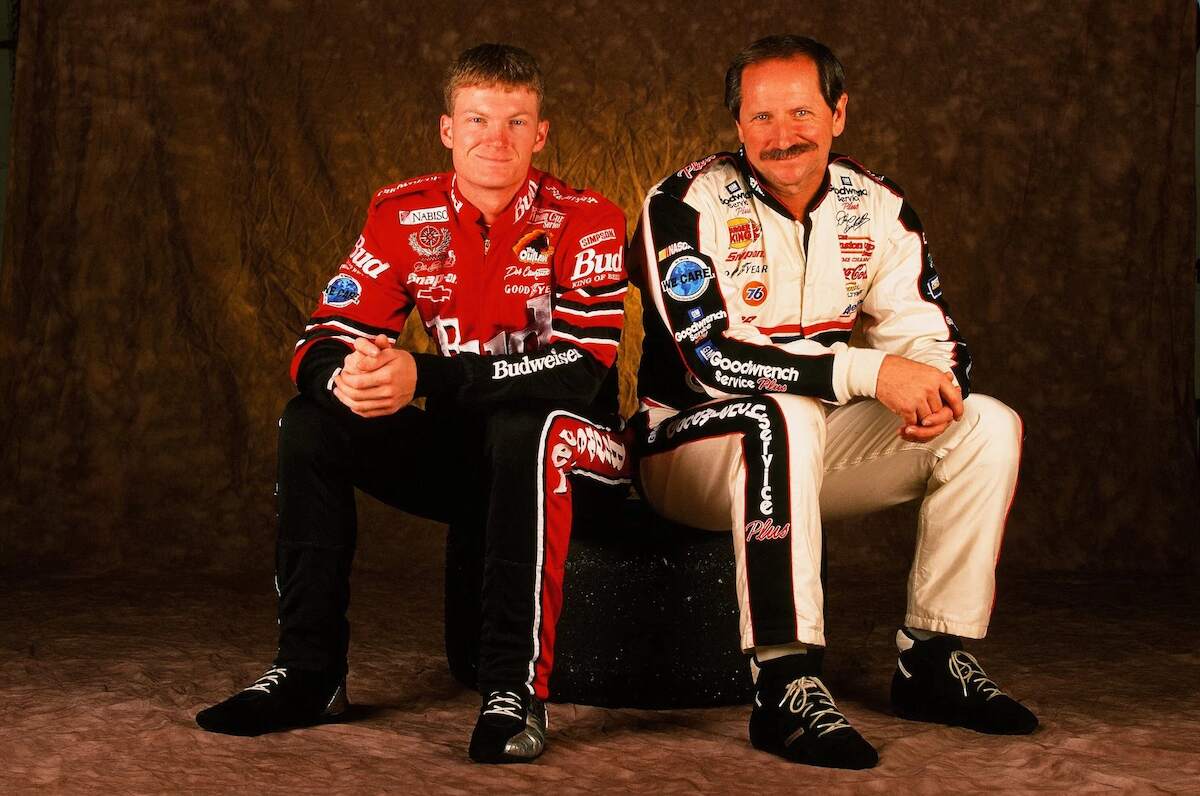 Dale Earnhardt Jr. Confessed That 'the Only Reason' He Raced Was to Have a Relationship With His Father
While Dale Earnhardt Jr. eventually became a NASCAR star in his own right, he only started racing to build a relationship with his father.
While there have been plenty of famous families in sports, few names found more success than Earnhardt. Ralph got things rolling in the early days of NASCAR; Dale Earnhardt and Dale Earnhardt Jr. followed in his footsteps, becoming motorsports legends in their own right. Behind the scenes, though, things weren't exactly an example of familial bliss.
Despite the success he eventually found in NASCAR, Dale Earnhardt Jr. didn't initially plan on racing. In fact, he only climbed behind the wheel for a painful, personal reason: to get closer to a distant dad.
Dale Earnhardt Jr. didn't plan on becoming a NASCAR star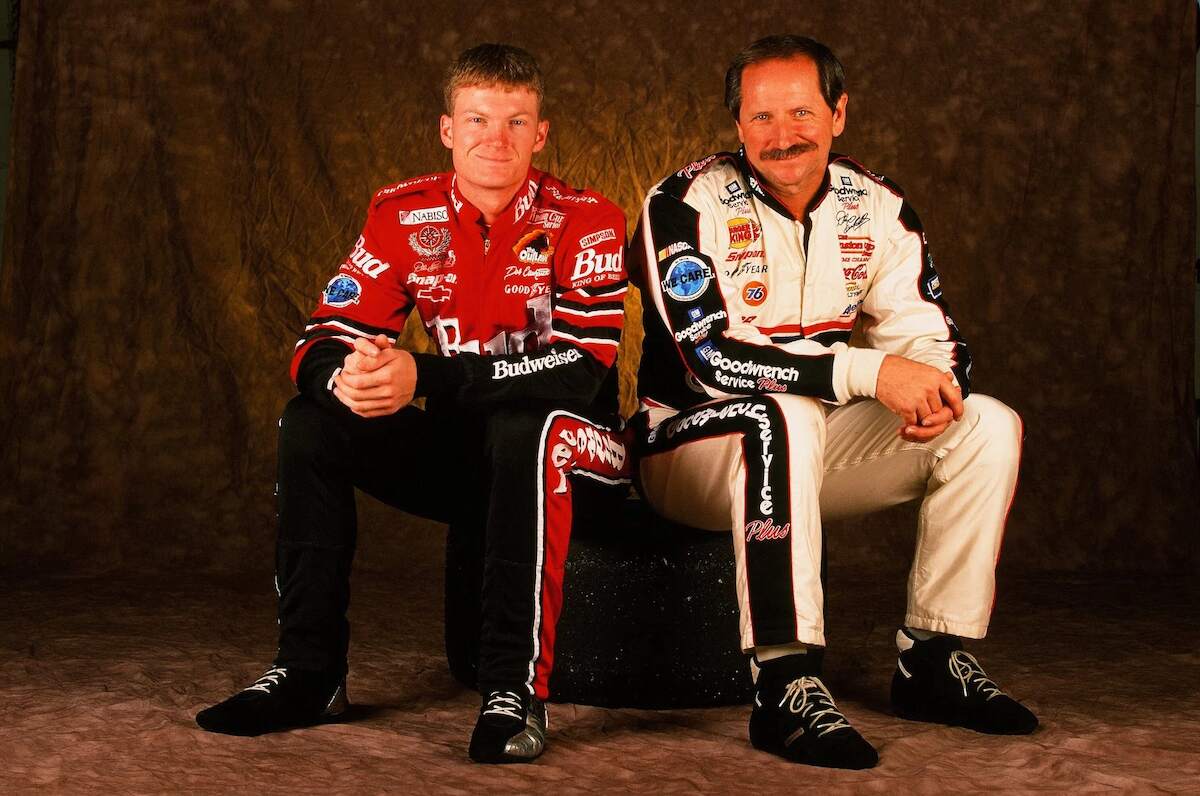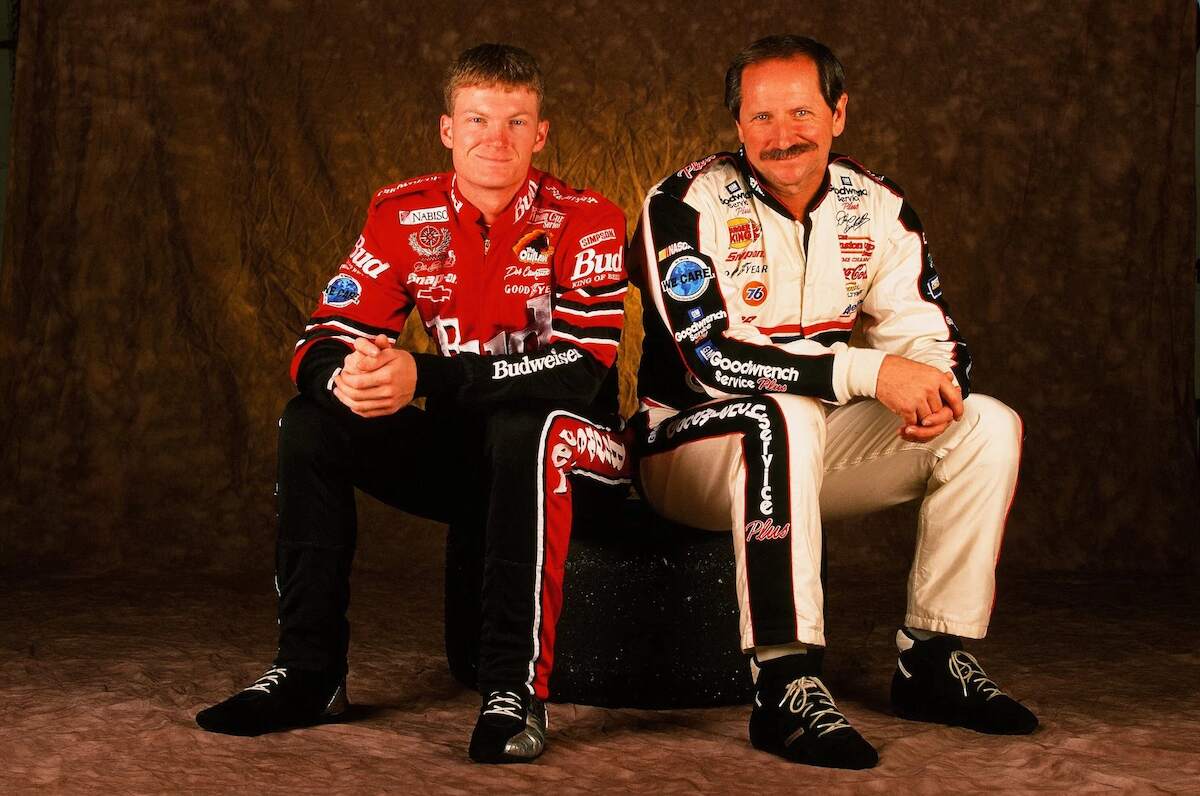 Based on the fact that his dad was a NASCAR star, it's easy to assume that Dale Earnhardt Jr. grew up dreaming of climbing behind the wheel. In reality, though, that wasn't the case.
Junior attended automotive school and planed on being an ordinary mechanic, fixing everyday cars. He even took a job at his dad's dealership and rose to the rank of "assistant engine guy." Eventually, though, his dream career was dashed.
After a new service manager took over, Dale Jr. lost his job; he headed home and began working on his sister's late model. Eventually, he'd climb behind the wheel himself and, from there, the rest is motorsports history.
Racing formed the basis of an entire relationship with his father
Dale Earnhardt Jr. didn't simply start racing to fill his free time and have a bit of fun, though. During his youth, he and his famous father were practically strangers.
"We just didn't have a relationship," the younger Earnhardt told Graham Bensinger. "We didn't do a lot of hanging out. We didn't communicate much unless he was telling me where to stand or where to be or what to fix or what to clean up. We didn't go hunting together, he didn't take me on trips. Like when he would go do things, I was never like an idea or a consideration."
Things didn't remain icy forever, though. Once Junior started racing, he and his dad finally found some common ground. In fact, he only got behind the wheel in order to strengthen their relationship.
"The only reason I raced was to get closer to my dad," Earnhardt Jr. continued. "That was the only way I would. Nothing I did would register with him … and finally, when I started racing and I won a couple of races, I noticed we would talk about it, and he'd come in the shop and want to know what happened. And so I got more and more into [it], like 'hey I gotta, I want to do racing' because it gets me closer to dad."
Dale Earnhardt Jr. went on to have an impressive NASCAR career
Growing up, Dale Earnhardt Jr. never planned on being a NASCAR driver. Once he climbed behind the wheel, though, the rest is history.
Junior cut his teeth on the short track scene before moving up to the Busch Series in 1996; two years later, he made his Winston Cup Series debut. Before long, he became a fixture on the NASCAR circuit.
While he never reached the same heights as his dad and struggled with some serious concussion-related symptoms, Earnhardt Jr. still found plenty of success in the world of motorsports. He won 50 races across the Cup Series and what's now known as the Xfinity Series, took first place in two Daytona 500s, and monopolized NASCAR's Most Popular Driver title, claiming the award 15 times. He also built up an estimated $300 million fortune, which isn't a bad consolation prize, either.
While it wasn't ideal that Dale Earnhardt Jr. had to start racing to have a relationship with his father, that reality certainly changed the course of NASCAR history. Along the way, he also probably made his dad pretty proud.