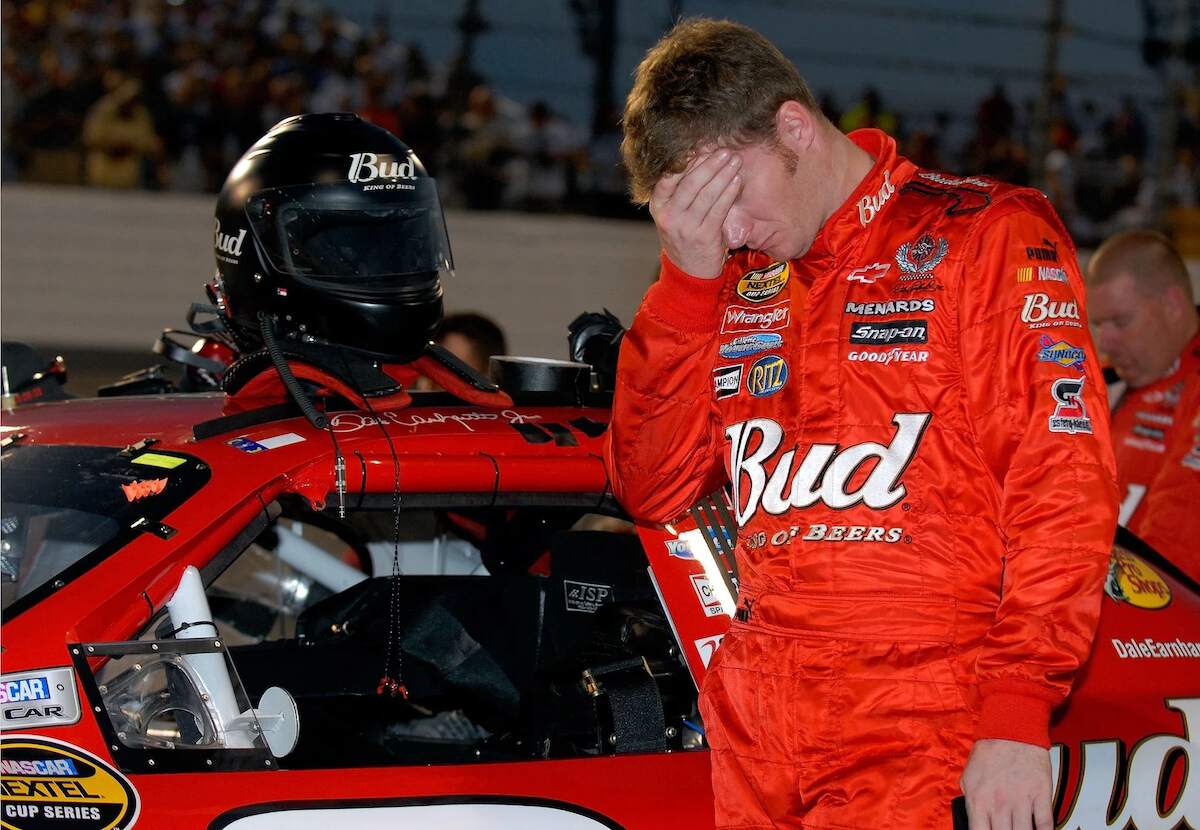 Dale Earnhardt Jr. Admitted He Failed to Make the Most of His NASCAR Talent: 'I Did About 80%'
While Dale Earnhardt Jr. built up an impressive resume on the NASCAR circuit, he admits that he had fun rather than making the most of his talent.
Even if you've never watched a NASCAR race, you probably know Dale Earnhardt Jr. As the son of a late motorsports legend, Junior rose through the stock car ranks to become a star in his own right. His career, however, could have been even more successful.
During a conversation with Graham Bensinger, Dale Earnhardt Jr. got surprisingly candid about his NASCAR career. The driver admitted that, at least during his early days on the racing scene, he was more focused on having fun than being the best he could be.
Dale Earnhardt Jr.'s impressive NASCAR career
In the grand scheme of things, Dale Earnhardt Jr. didn't exactly live up to the high standards set by his famous father. That reality, however, shouldn't negate everything the younger driver accomplished during his time behind the wheel.
While Junior didn't initially plan on racing for a living — he worked at his father's car dealership and assumed he'd be a mechanic — he ultimately realized that he was destined to follow in the family business. Earnhardt Jr. started on the short track scene before moving up to the Busch Series in 1996; two years later, he made his Winston Cup Series debut.
Although there were plenty of bumps along the way, Dale Jr. spent almost 20 years in the Cup Series. While he didn't find the same success as his father, he still won 26 races at the sport's highest level, took home the checkered flag at two Daytona 500s, and earned 15 NASCAR's Most Popular Driver titles. Earnhardt Jr. also made plenty of money, building up an estimated net worth of $300 million.
Partying and playing Madden rather than keeping his eye on the prize
When you think of an elite athlete, it's easy to imagine someone laser-focused on their sport, doing anything possible to be the best they could be. Dale Earnhardt Jr., at least at the start of his career, did things a bit differently.
"It's documented, and I'll admit, in the Bud years, we had a lot of fun," Earnhardt Jr. told Graham Bensinger. "I mean, we raised hell. We'd go and party, and when we did Bud appearances, we were in bars, you know, signing autographs for fans at a bar. And if there wasn't no racing the next day, we would have beers and hang out. And when I'd come home, we had a ritual that we'd go to the bar every Tuesday. We'd go every Wednesday. We'd do back-to-back nights every week. … And when [the bar] closed, we'd come home and party."
Junior lack of focus wasn't limited to Tuesday and Wednesday nights, though. He also admitted that he never showed up early for practice; after he finished his time on the track, he preferred to play Madden instead of planning for the race.
"I did about 80% of what I think I was capable of if I really buckled down and went full-on 'nothing matters but racing," Earnhardt Jr. admitted.
Dale Earnhardt Jr. changed his ways thanks to Hendrick Motorsports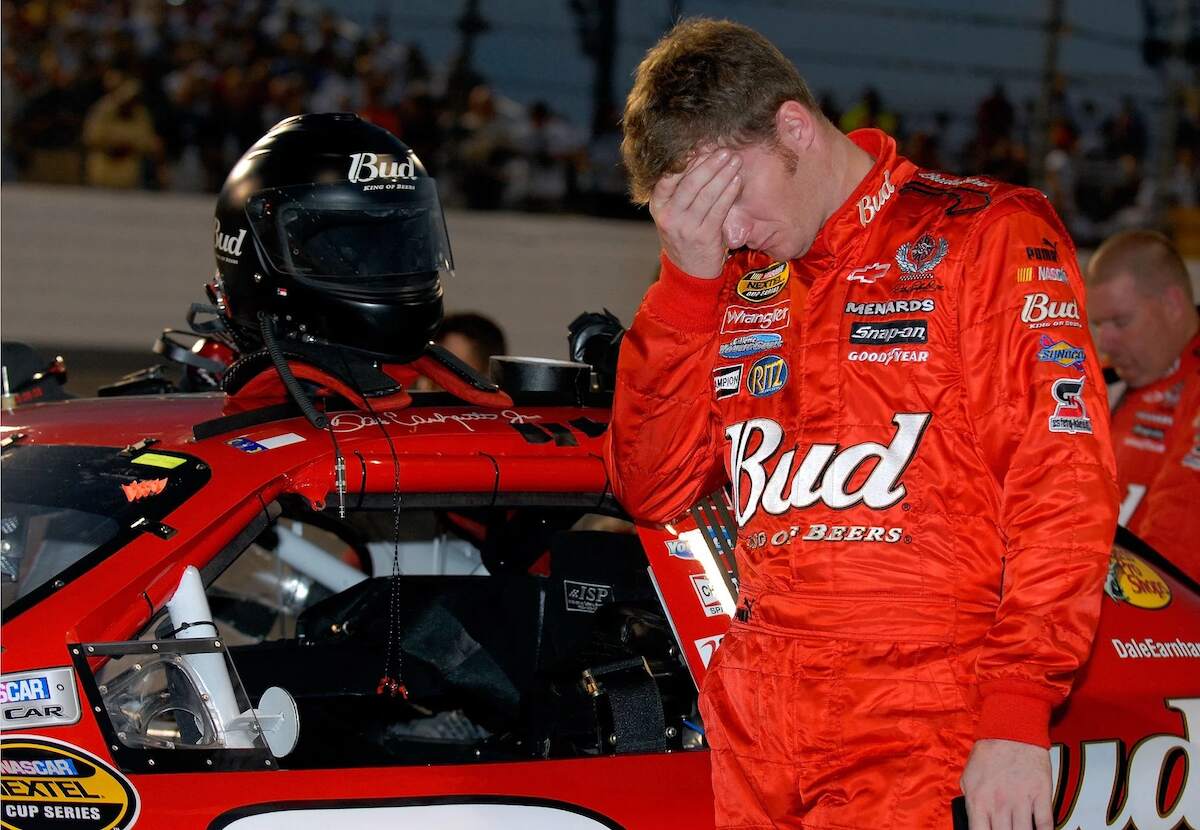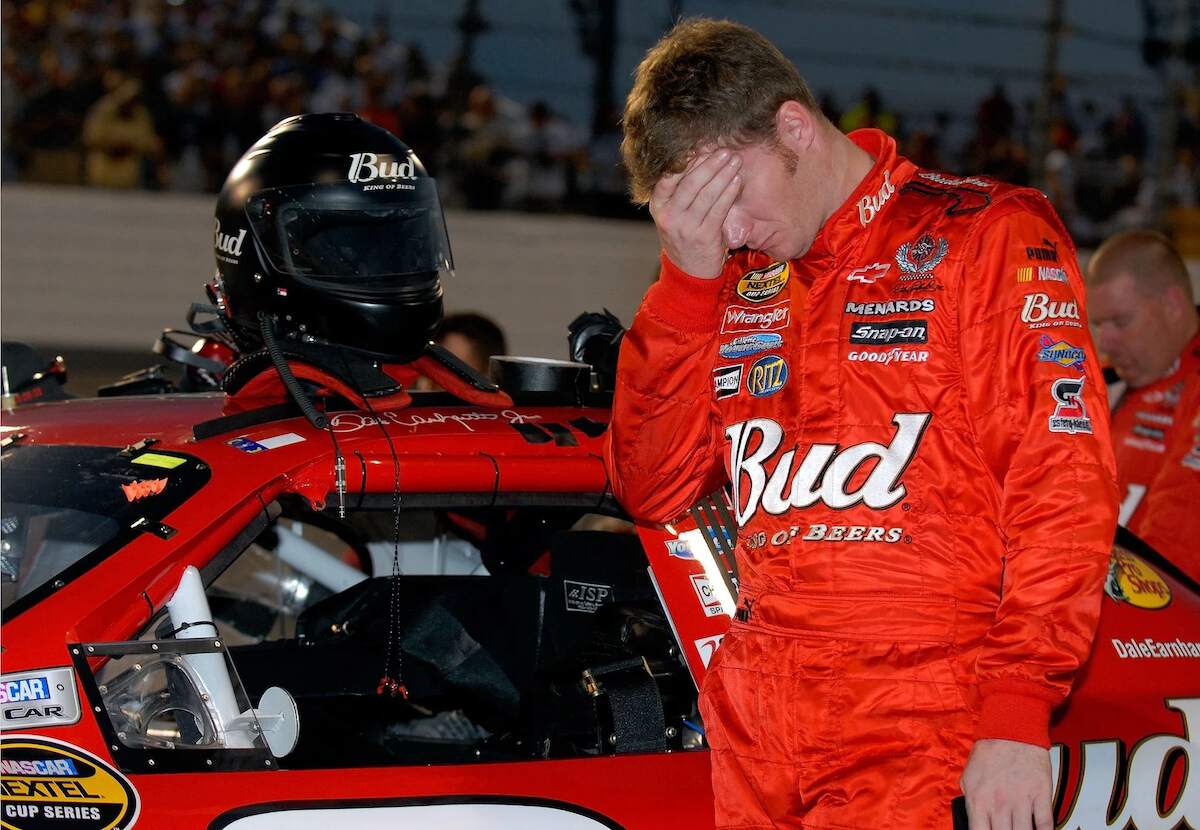 Dale Earnhardt Jr. eventually realized that he had to take racing more seriously, though. That change didn't occur through deep introspection, however. The team at Hendrick Motorsports brought it about.
"I didn't learn how to be good at racing until I got at Hendrick," Junior continued. "And that's nobody's fault, but I learned, when I got to Hendrick, and I got around Jimmie Johnson and Jeff Gordon, what being a really dedicated driver was really about. What being a professional was about, what applying yourself and being accountable was about."
Earnhardt Jr. also gave crew chief Steve Letarte some credit for laying down the law and forcing him to be present and accountable. "He's like, 'I'm gonna make you do this,'" the driver remembered. "Nobody'd ever done that before."
While Dale Earnhardt Jr. said that he's not sure if changing his behavior earlier would have helped him claim an elusive Cup Series championship, it does raise quite an interesting question. If the driver was only doing 80% of what he was capable of during the formative years of his career, who knows what would have been possible if he buckled down from day one.