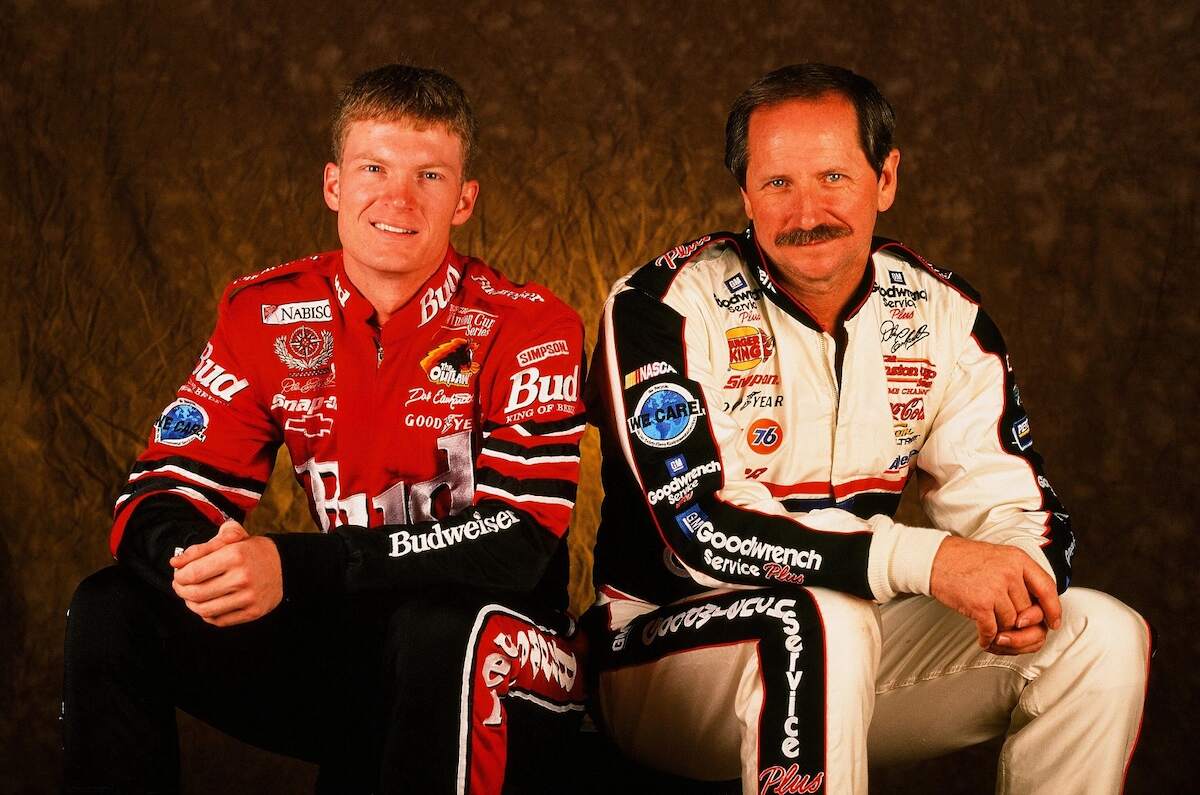 Dale Earnhardt Jr. Reveals How He Almost Tossed Out 1 of His Father's Priceless Treasures
Hall of Fame NASCAR driver Dale Earnhardt Jr. nearly made a regrettable mistake when it came to one of his dad's prized possessions.
Dale Earnhardt Sr. is considered one of the greatest drivers in NASCAR history. Over his career, he had numerous unique moments on the track that shaped his legacy. But his son, Dale Earnhardt Jr., nearly lost a one-of-a-kind family item from his father's legendary racing career.
Dale Earnhardt Sr.'s legacy
Before his death in February 2001, Dale Earnhardt Sr. had already put together an iconic career.
Thanks to his aggressive driving style, his dominance on the track earned him nicknames such as "The Intimidator" and "The Man in Black." Earnhardt Sr. competed for four decades, winning 76 Winston Cup races with seven Winston Cup championships, tied for the all-time mark with Richard Petty and Jimmie Johnson.
His success helped earn induction into several Halls of Fame, such as the Motorsports Hall of Fame and International Motorsports Hall of Fame, and he was part of the inaugural NASCAR Hall of Fame class. But Dale Earnhardt Jr. once revealed that he nearly lost a prized family possession from his career.
Dale Earnhardt Jr. almost threw away a prized item from his dad's career
Over the years, Dale Earnhardt Jr. has collected a number of items from his father's legendary career, many of which are priceless.
However, he nearly made a massive mistake with one of those prized family items. During an interview on the Dan Patrick Show in June 2020, Earnhardt Jr. revealed that he nearly threw away his father's driver's uniform from his first cup win.
"I am looking through this attic, and we're cleaning it out, and we got a flat pickup bed truck that we are throwing all this garbage and stuff onto," he said. "I found this black trash bag, and I just chucked it onto the back of this truck with a bunch of other stuff. Thankfully a friend of mine that was down in that truck bed looked in that bag, and he goes, 'Hey, there's a driver's uniform in this bag,' and I was like, 'Oh, man. I don't want to throw that away,' thinking it was one of mine.
"He pulls it out, and it's a yellow uniform with blue stripes on the sleeves. I get this uniform and start looking at it, and after a month or two of looking at pictures, of looking at patches and comparing the location of the patches and any kind of identification to the uniform. This uniform is the 1979 uniform that my dad used when he won his first cup race at Bristol, Tennessee.
"I don't know how I got it. I don't know why it was in a black trash bag in that attic, and I almost threw it away. That load was going straight to the dump, never to be seen again."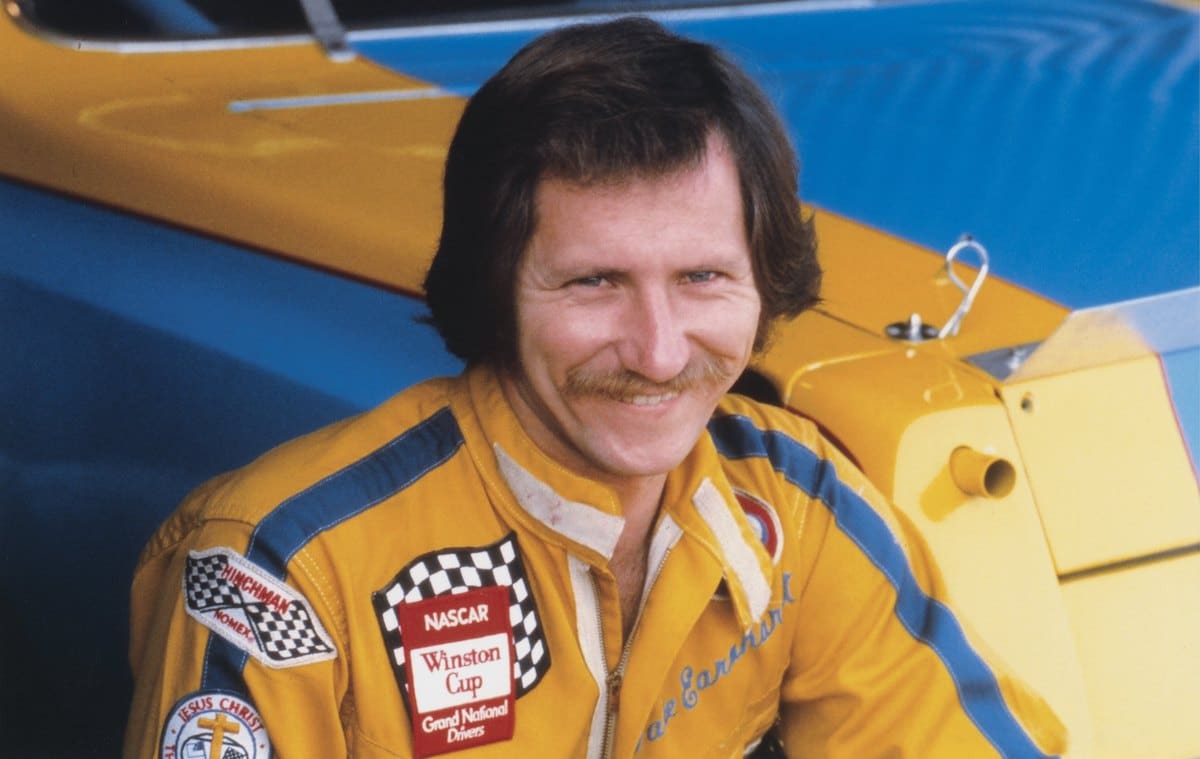 Earnhardt Jr. nearly tossed away a piece of memorabilia, seen above, from a pivotal moment in his father's racing career. It was early in the eldest Earnhardt's career, but his win at the 1979 Southeastern 500 at Bristol Motor Speedway was the first of 76 career victories.
Many memorable moments stowed away
Dale Earnhardt Jr. likely still has many notable pieces of memorabilia from his father's career.
The driver's uniform from his father's first cup win ranks near the top of the list. Beyond the historical relevance, it provides a personal connection.
Dale Earnhardt Sr. played a pivotal role in shaping his son's life as he followed in his footsteps and became a professional driver. He also earned a spot in the NASCAR Hall of Fame as a 2021 inductee.
He may not have lived up to his father's success, but his impact on the sport was — and is — quite clear.