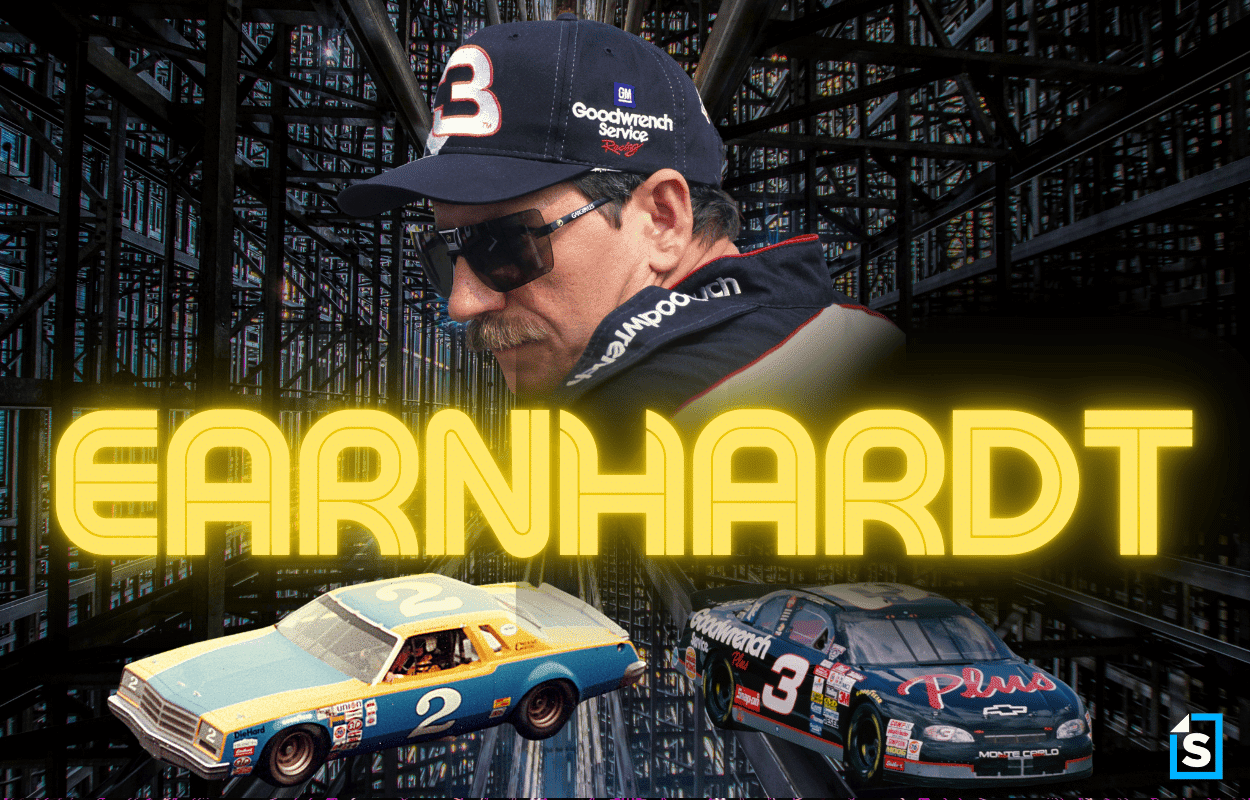 Dale Earnhardt: Biography, Career, Net Worth, Family, Top Stories for the NASCAR Legend
Here's everything you could possibly need to know about legendary NASCAR drive Dale Earnhardt.
No list of American motorsports stars is complete without a nod to Dale Earnhardt, widely heralded as one of the greatest NASCAR drivers ever. Earnhardt, Richard Petty, and Jimmie Johnson are the only competitors to win seven season championships in the Cup Series, the top rung of the sport.
Known as "The Intimidator" by rivals and fans, Earnhardt's trademarks were an aggressive driving style and consistent success on a variety of tracks. His haul of 76 Cup Series victories included four Winston 500s, three Coca-Cola 600s, three Southern 500s, the 1995 Brickyard 400, and the 1998 Daytona 500, all gems of the sport.
He was the most accomplished competitor in a multi-generational racing family and is still widely admired by fans more than two decades after his death in a Daytona 500 tragedy that proved to be a turning point for safety in the sport.
Article Contents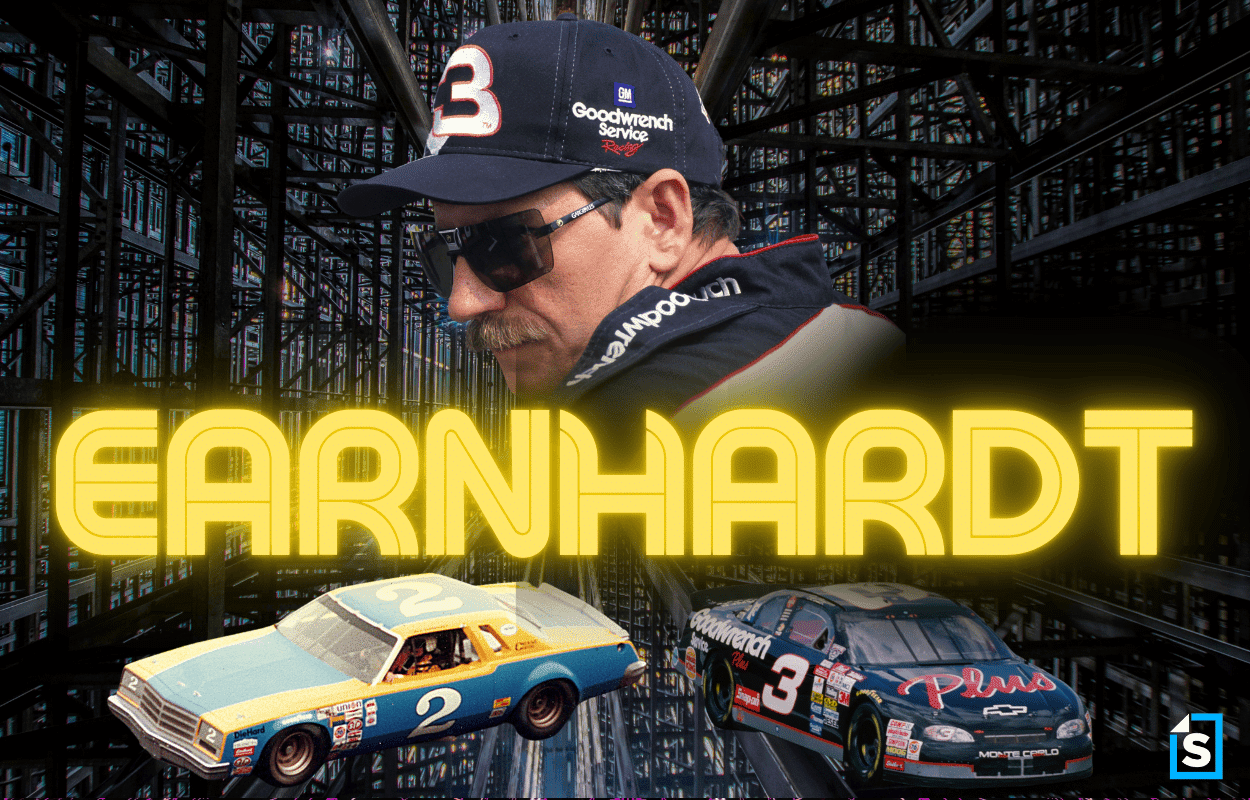 'The Athletic' ranks Dale Earnhardt No. 4 all-time
Where did Dale Earnhardt grow up?
What influence steered Dale Earnhardt toward racing?
Dale Earnhardt went from dropout to racing champion
Dale Earnhardt found success with Rod Osterlund
Dale Earnhardt got back on track immediately at Richard Childress Racing
The future Hall of Famer's time at RCR lent itself to 2 memorable nicknames
Dale Earnhardt won six NASCAR championships at RCR
The NASCAR star remained productive from 1995-2000
Dale Earnhardt Daytona 500s always ended in disappointment until 1998
Even a great can get caught up in superstitions
Even a great can hear boos over a questionable move
Dale Earnhardt died at the 2001 Daytona 500
How did Dale Earnhardt die?
NASCAR carried on following Dale Earnhardt's death
The death brought changes to the NASCAR Cup Series
What became of Dale Earnhardt, Inc. (DEI)?
The next generation of racers
Dale Earnhardt's net worth
The Inaugural NASCAR Hall of Fame Class
Epilogue: 7 more must-read Dale Earnhardt stories
Quick Dale Earnhardt facts
Full name: Ralph Dale Earnhardt
Born: April 29, 1951
Died: Feb. 18, 2001
Birthplace: Kannapolis, North Carolina
Height/weight: 6-foot-1, 195 pounds
Parents: Ralph and Martha Earnhart
Siblings: Brothers Danny and Randy, sisters Cathy and Kaye
Spouses: Latane Brown (1968), Brenda Gee (1971), Teresa Houston (1982)
Children: Dale Earnhardt Jr., Kerry Earnhardt, Taylor Nicole Earnhardt, Kelley Earnhardt Miller
NASCAR Winston Cup/Cup Series career: 1975-2001
NASCAR Busch Series/Xfinity Series career: 1982-94
IROC career: 1979-2001
Nicknames: "The Intimidator" and "The Man in Black"
'The Athletic' ranks Dale Earnhardt No. 4 all-time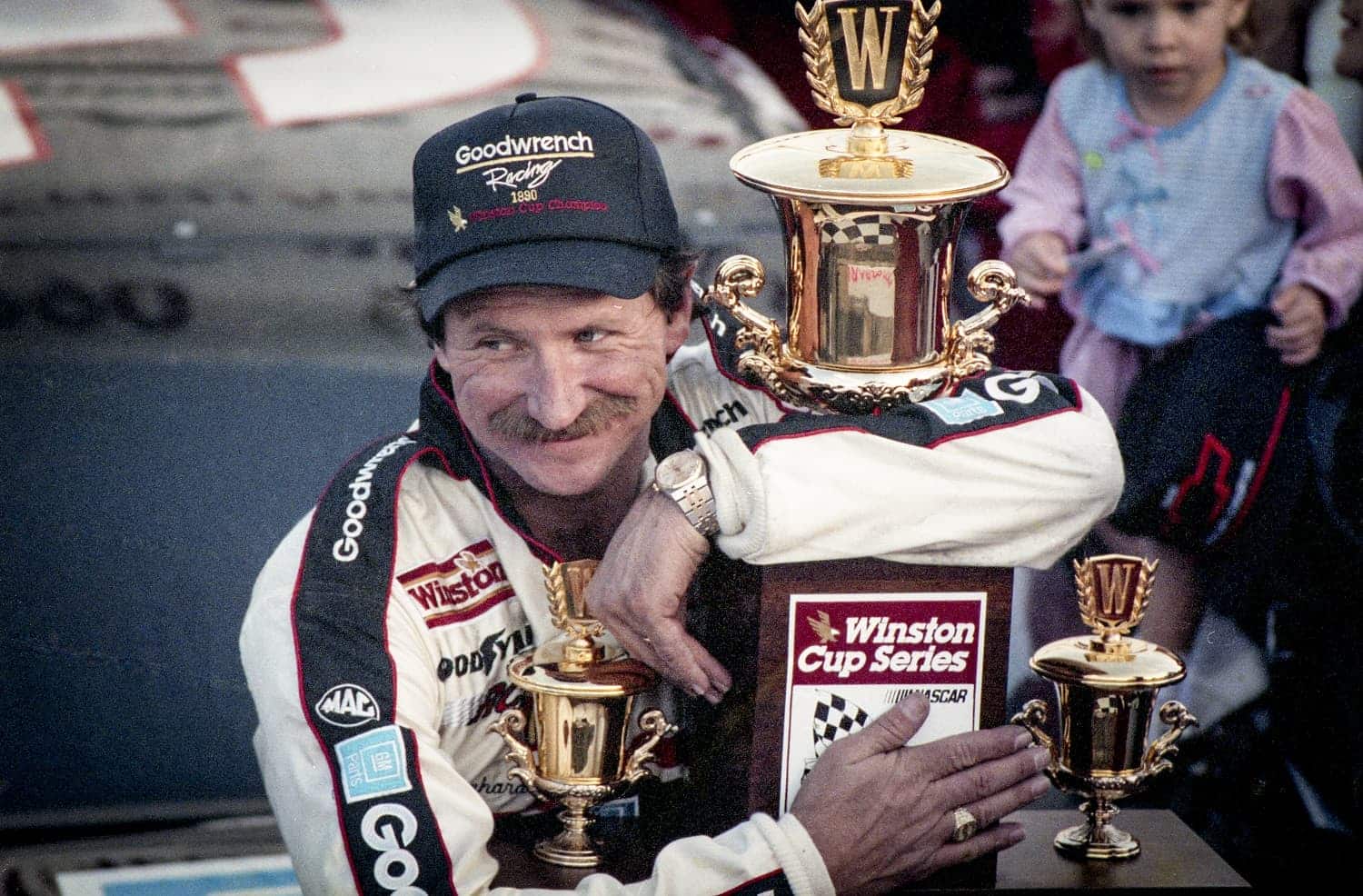 The question of who is the greatest NASCAR driver is no easier to answer than the eternal Michael Jordan vs. LeBron James debate in basketball. Quantum leaps in car performance plus the evolution of NASCAR make it difficult to evaluate Dale Earnhardt against Richard Petty and David Pearson, even though parts of their careers overlapped.
In 2023, The Athletic undertook an elaborate project to rank the sport's greatest drivers and rated Earnhardt fourth behind Petty, Jimmie Johnson, and Pearson. Earnhardt fans point to his record-trying seven Cup Series championships as his most important credential, but the true legacy would have to be the memorable moments that electrified racing fans but also brought the sport to a broader audience.
Ross Chastain's bold run along the wall on the final half-lap at Martinsville in 2022 is the new great moment in Cup Series lore, but Earnhardt gave the sport the "Pass in the Grass" in 1987 as well as an improbable rally from 18th place with four laps remaining to win at Talladega in 2000.
Where did Dale Earnhardt grow up?
Dale Earnhardt, the third child of Ralph and Martha Earnhardt, was born in the working-class community of Kannapolis, North Carolina, approximately 30 miles northeast of Charlotte. With his father a successful driver at regional tracks, Earnhardt spent his childhood going to races and was already driving at the age of 12.
At 17, he married Latane Brown, who gave birth to son Kerry Earnhardt the following year. The marriage lasted only two years, and Dale wedded Brenda Gee in 1971. That marriage lasted five years, and Gee gave birth to daughter Kelley Earnhardt in 1972 and son Dale Earnhardt Jr. in 1974.
What influence steered Dale Earnhardt toward racing?
Ralph Earnhardt, the son of a farming family, was a renowned short-track driver in North Carolina whose 1956 Sportsman championship was a springboard to second place at Hickory Speedway in his NASCAR Cup Series debut later that year.
Ralph's racing career, a way to make more money outside the cotton mill and a part-time job in a garage, included 16 top-10 finishes in 51 NASCAR Cup Series starts from 1956-64 and inspired Dale Earnhardt to drop out of school to focus on the sport. Dale began competing on local short tracks in a pink 1956 Ford Victoria as a teen while working as a machinist and learning how to repair cars at his father's side.
Dale was 22 when Ralph Earnhardt died of a heart attack in 1973. By that point, the future star was already closing in on his debut in NASCAR's top series.
Dale Earnhardt went from dropout to racing champion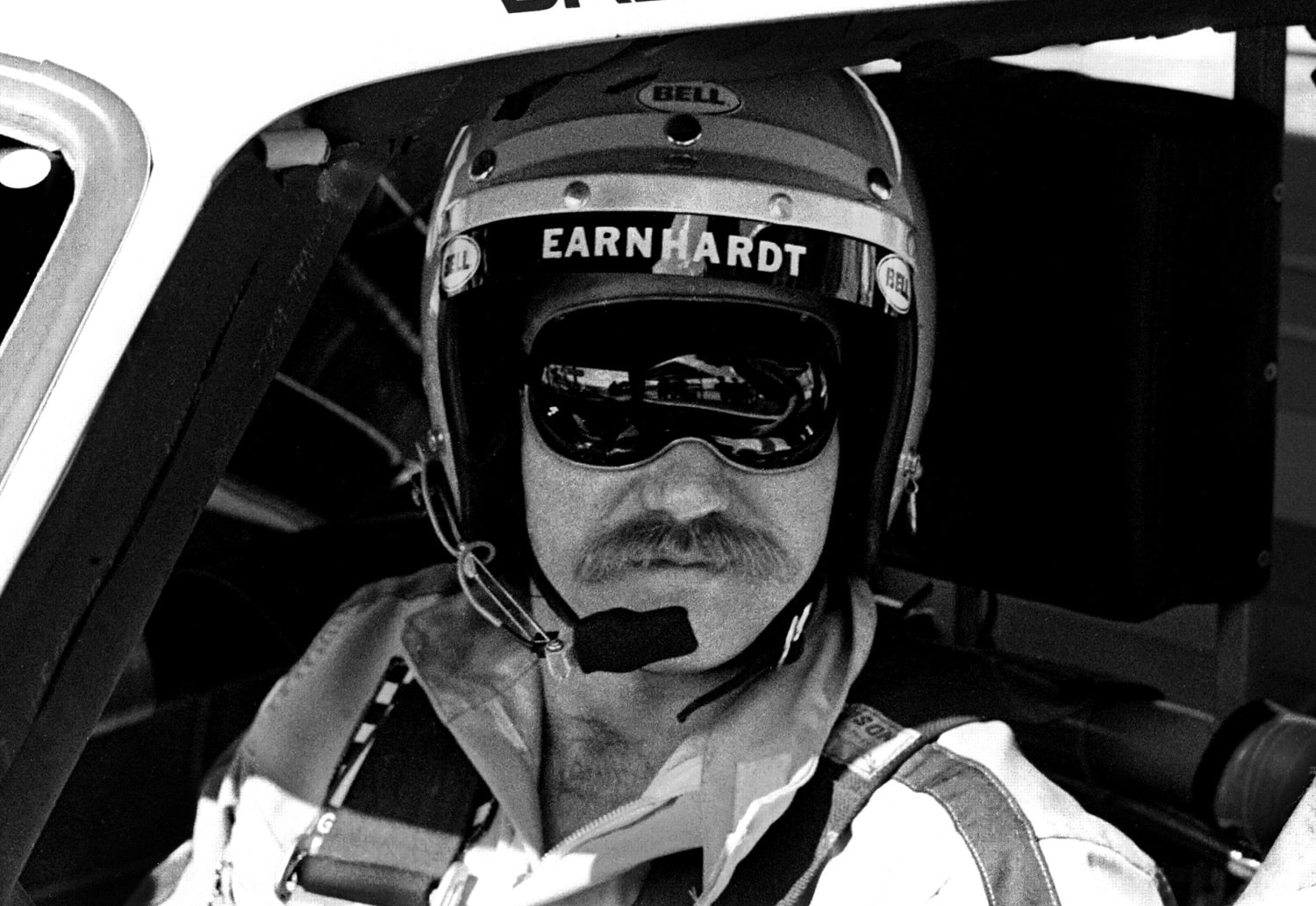 Born in Kannapolis in 1951, Dale Earnhardt wasn't much of a student and dropped out of school after repeating eighth grade. He rented a car from a junkyard, worked on it between shifts as a welder, and raced it at Concord Speedway under the watchful eye of his father.
The owner sold the car but introduced Earnhardt to the buyer, and the aspiring champion found success by winning numerous races over the next two years. Little more than a year later, Earnhardt quit his job at a garage to turn his attention to full-time racing. When his father died shortly after that, Earnhardt was committed to taking that career to a level that his father hadn't reached.
The transition to a serious driver took another step forward in 1974 when he left the dirt tracks behind to race on asphalt in the Sportsman division, a ragged alliance of regional circuits that became the foundation of the Xfinity Series.
Just a year after that, he made his debut in the Winston Cup, the top rung in NASCAR. Starting 33rd in a field of 40 in the World 600 at nearby Charlotte Motor Speedway, Earnhardt finished 22nd.
After eight more starts in the next three years, he went full-time in what is now the NASCAR Cup Series in 1979 and scored his first victory in the Southeastern 500 at Bristol. In 1980, he secured the first of his seven series championships.
Dale Earnhardt found success with Rod Osterlund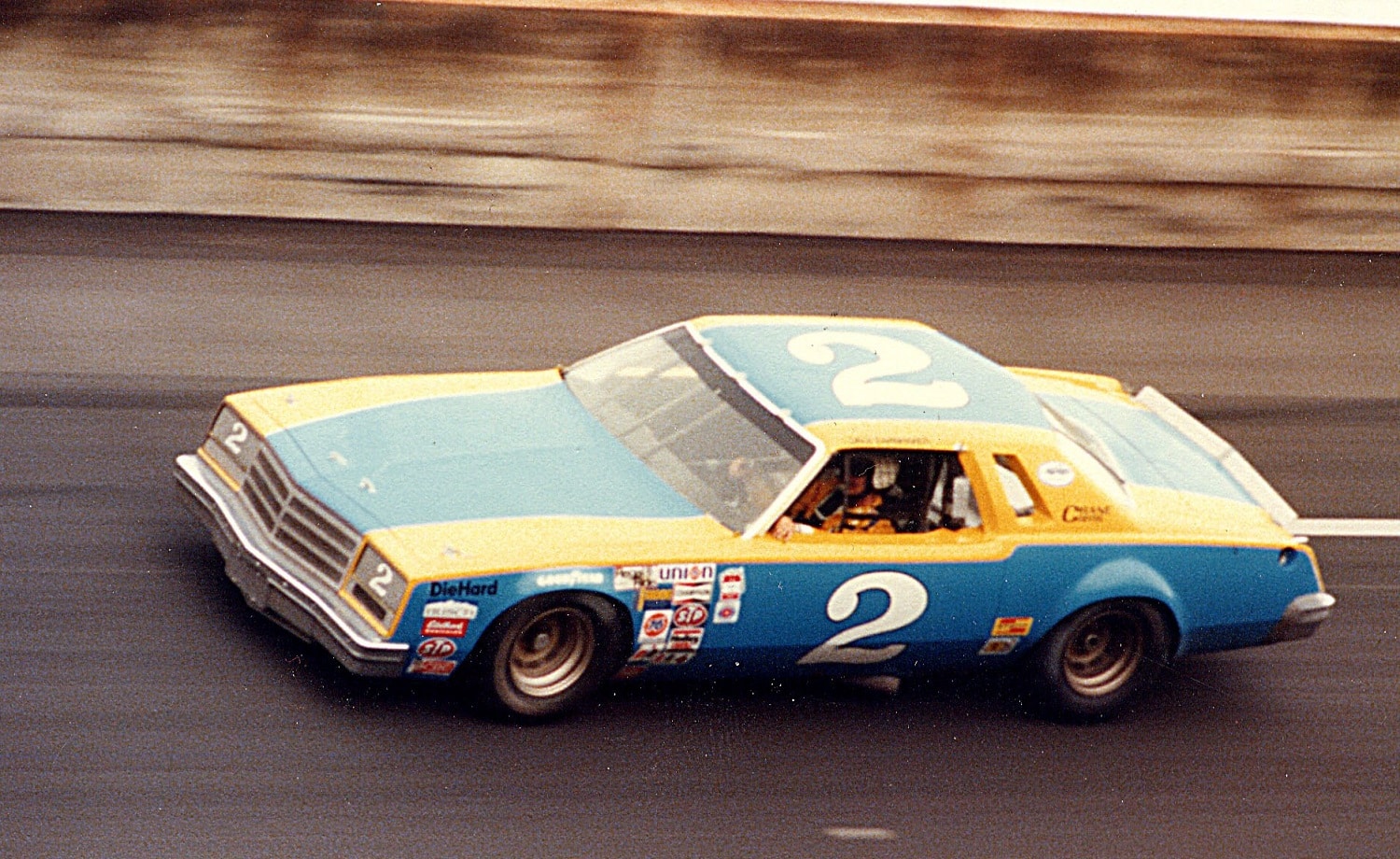 Dale Earnhardt's first taste of life in NASCAR's top series from 1975-78 consisted of rides with small teams in an era when 100 or more drivers per season made starts. He made a significant step up in 1979 by competing in the second car for Rod Osterlund Racing, which went full-time the previous season with Dave Marcis driving. Earnhardt won at Bristol and scored 17 top-10 results in 27 starts while driving Chevys, Buicks, and Oldsmobiles. He secured the Rookie of the Year Award over Terry Labonte and Harry Gant.
In 1980, Earnhardt became the first driver to go from Rookie of the Year in one season to Cup Series champion the next. Teaming with crew chief Doug Richert, who was 19 years old when the season started, he won the Busch Clash and then points races at Atlanta, Bristol, Nashville, Martinsville, and Charlotte.
It should have been the start of a long owner-driver partnership, but Osterlund sold his team early in the 1981 season, and Earnhardt had a falling out with new owner Jim Stacy. He finished the year driving for Richard Childress Racing but slumped to seventh in the standings.
| Year | Wins | Top-5s | Top-10s | Laps Led | Rank |
| --- | --- | --- | --- | --- | --- |
| 1975 | 0 | 0 | 0 | 0 | — |
| 1976 | 0 | 0 | 0 | 0 | 103 |
| 1977 | 0 | 0 | 0 | 0 | 118 |
| 1978 | 0 | 1 | 2 | 0 | 43 |
| 1979 | 1 | 11 | 17 | 605 | 7 |
| 1980 | 5 | 19 | 24 | 1,185 | 1 |
| 1981 | 0 | 9 | 17 | 300 | 7 |
| 1982 | 1 | 7 | 12 | 1,062 | 12 |
| 1983 | 2 | 9 | 14 | 1,030 | 8 |
Dale Earnhardt got back on track immediately at Richard Childress Racing
Dale Earnhardt spent 1982-83 driving for Bud Moore Engineering, where he won three of 60 races but totaled just 26 top-10 finishes. He began 1983 with the first of his record 12 victories in the Twin 125s, the qualifying races for the Daytona 500, but couldn't sustain the momentum.
Finishing 12th and eighth in points, which would be the worst two-year stretch of The Intimidator's career, convinced Earnhardt to return to Richard Childress Racing and a seat in the No. 3 Chevy. Ricky Rudd went in the opposite direction and took Earnhardt's No. 15 Ford at Bud Moore Engineering.
The return to RCR paid nearly immediate dividends. Earnhardt won twice in 1984 and remained in the top five in points throughout the season. He followed that in 1985 with four more wins, including a sweep at Bristol.
Earnhardt spent the remainder of his career at RCR in one of the most successful long-term collaborations in NASCAR history.
The future Hall of Famer's time at RCR lent itself to 2 memorable nicknames
Dale Earnhardt stayed at Richard Childress Racing for the rest of his career, scoring 67 wins and six NASCAR Cup Series championships in the No. 3 Chevy.
The championships began flowing in 1986, when Earnhardt's five victories included his first signature win, the Coca-Cola 600 over Tim Richmond. The championship was the first for Childress as an owner, and the second followed in 1987 after Earnhardt started with five trips to Victory Lane in the first seven races and scored 11 triumphs in all.
It was at the '87 All-Star Race that forever branded Earnhardt as The Intimidator thanks to the "Pass in the Grass," a misnomer but arguably the most famous moment in NASCAR until Ross Chastain's video-game move at Martinsville in 2022. Bill Elliott forced the No. 3 Chevy onto the infield grass, but Earnhardt kept control and safely returned to the pavement without having to pass Elliott to maintain the lead.
The following season, Wrangler Jeans dropped its sponsorship of Earnhardt's car. GM Goodwrench came aboard, and the team soon switched the paint scheme from blue and yellow to black. It stayed that way for the rest of his career, and Earnhardt picked up a new nickname: The Man in Black.
Dale Earnhardt won six NASCAR championships at RCR
Hall of Fame driver Dale Earnhardt would go back-to-back in season championships twice more, beginning in 1990 and '93, bringing his total with Richard Childress Racing to six titles. They were part of a run from 1986-95, during which he finished no lower than third in nine of 10 seasons.
The 1992 season proved pivotal in Earnhardt's career. The 12th-place showing in the standings was the outlier in a run of four titles in five seasons, but longtime crew chief Kirk Shelmerdine left at the end of the year to become a driver. Childress and Earnhardt replaced him with Andy Petree. They won their fifth outing together and then five more times in 1993.
The 1994 season elevated Earnhardt into a tie with Richard Petty at seven Cup Series crowns, but they were hardly equals over the period during which their careers overlapped. Petty retired in 1992 after eight straight winless seasons, a stretch during which The Intimidator won 41 times and beat the King head-to-head 184 of 227 times. For their full careers, Earnhardt held a 274-151 head-to-head margin over Petty and led in victories by 52-15 during their years together.
| Year | Wins | Top-5s | Top-10s | Laps Led | Rank |
| --- | --- | --- | --- | --- | --- |
| 1984 | 2 | 12 | 22 | 446 | 4 |
| 1985 | 4 | 10 | 16 | 1,237 | 8 |
| 1986 | 5 | 16 | 23 | 2,127 | 1 |
| 1987 | 11 | 21 | 24 | 3,357 | 1 |
| 1988 | 3 | 13 | 19 | 1,808 | 3 |
| 1989 | 5 | 14 | 19 | 2,735 | 2 |
| 1990 | 9 | 18 | 23 | 2,438 | 1 |
| 1991 | 4 | 14 | 21 | 1,133 | 1 |
| 1992 | 1 | 6 | 15 | 483 | 12 |
| 1993 | 6 | 17 | 21 | 1,475 | 1 |
| 1994 | 4 | 20 | 25 | 1,013 | 1 |
| 1995 | 5 | 19 | 23 | 1,573 | 2 |
| 1996 | 2 | 13 | 17 | 514 | 4 |
| 1997 | 0 | 7 | 16 | 220 | 5 |
| 1998 | 1 | 5 | 13 | 273 | 8 |
| 1999 | 3 | 7 | 21 | 230 | 7 |
| 2000 | 2 | 13 | 24 | 353 | 2 |
| 2001 | 0 | 0 | 0 | 17 | 57 |
The NASCAR star remained productive from 1995-2000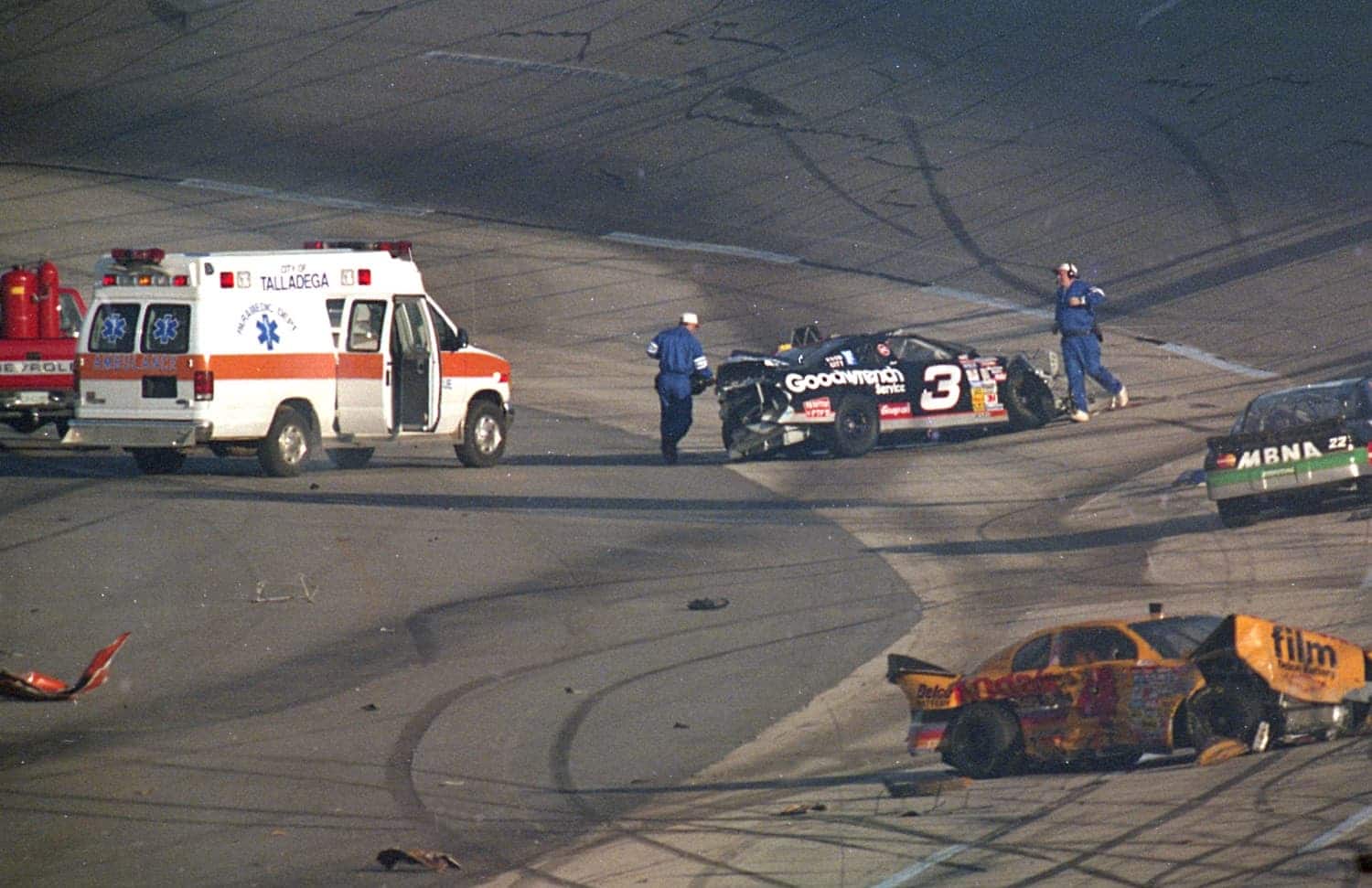 Dale Earnhardt was 43 years old when he captured his seventh championship. Though that's widely regarded as the high end of drivers' peak competitive years, Earnhardt continued to produce right up to the time of his death; he never placed lower than eighth in the standings over his final six seasons.
The 1996 season included an episode that may have been the epitome of his tough-as-nails reputation. Driving in the DieHard 500 at Talladega, Earnhardt found himself caught up in a big wreck 12 laps before rain ended the race on Lap 129, and his Chevy rammed the tri-oval wall nearly head-on at full speed. The car flipped to its side and slid back into traffic, where it was T-boned in the roof.
Earnhardt emerged from the car with a broken collarbone, sternum, and shoulder blade, as well as a neck injury that led to surgery in 1999, but he refused the stretcher for the ride to the infield medical center. It should have shelved him for multiple weeks, but Earnhardt made the start at Indianapolis the following weekend before giving way to relief driver Mike Skinner on the first pit stop.
The following weekend, he drove the full race at Watkins Glen and led 54 of the 90 laps before settling for sixth place.
"In spite of us telling him how dangerous it was and how painful it was, he wanted to be in that car," Dr. Jerry Punch recalled nearly two decades later. "Richard (Childress) and Teresa (Earnhardt) were getting me to help convince him to not get in the car for his own safety. He looked right at Richard and said, 'If you tell me, Richard, I'm going to hurt this race team by being in your race car, I won't get in it.' Richard said, 'Are you kidding me? You're Dale Earnhardt. I can't tell you you're going to hurt my race team by being in my car.' And Dale said, 'All right, it's done.'"
After climbing out of his car that weekend, the NASCAR icon sounded Earnhardt-esque: "It hurts," he said, "but it's a good hurt."
The following year at the Daytona 500, Earnhardt's car flipped after a collision only to be rammed into the infield by Ernie Irvan. Emergency workers helped Earnhardt, who wasn't hurt, out of the car and into the ambulance for a mandatory exam at the infield care center. Before the ambulance could depart, Earnhardt emerged, got back in his car, and finished the race.
Dale Earnhardt Daytona 500s always ended in disappointment until 1998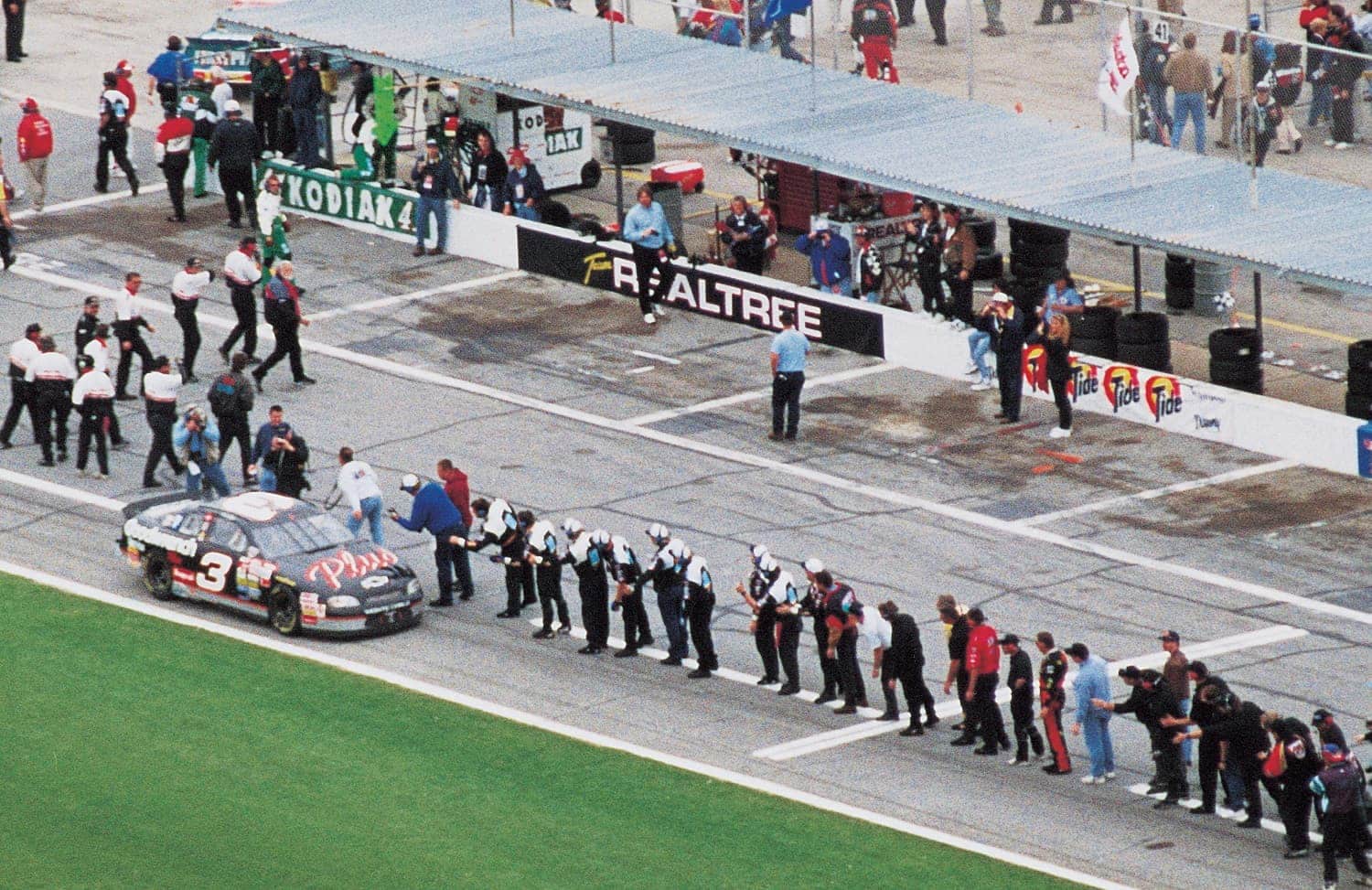 Dale Earnhardt performed best at the bigger tracks over his final half-dozen seasons. The Winston 500 at Talladega in 2000, during which he rallied from 18th place with four laps to go with the help of a new NASCAR aerodynamic package, was his final victory. Two years before that, he shed his Daytona jinx.
The 1997 season, his first with Larry McReynolds as crew chief, marked Earnhardt's first winless season since 1981, but he still finished fifth in points. That season in the Darlington 500, Earnhardt reported that he blacked out, leading to a scary wreck that was followed by the disoriented driver requiring several laps to find his pit stall. The cause was never determined, but Earnhardt missed no time and finished in the top 10 in six of the final nine races.
If the fruitless season was supposed to signal Earnhardt's decline, then he didn't get the message. In fact, he began the year by winning his Twin 125s qualifier for the ninth straight time and then capturing the prestigious Daytona 500 title on his 20th try. It was a huge deal not only because it completed his resume but also because of all the close calls, including four runner-up finishes.
Notably, Dale Jarrett overcame his rival in 1987 with the white flag waving. In 1990, Earnhardt held an amazing 40-second lead when a caution flag came out. He retained the lead over a bunched-up field when racing resumed, only to cut a tire on the final lap and lose to Derrike Cope.
Over the course of his career, Earnhardt won 34 events at Daytona International Speedway, but never the one he wanted most until the pieces came together in 1998. The driver of the No. 3 Chevy dominated much of the day and took the lead for good on Lap 140 of the scheduled 200.
Still, horror stories of the past resurfaced in the minds of his fans when a caution flag came out on Lap 199. It was a race back to the start/finish line, but Earnhardt outmaneuvered Bobby Labonte and Jeremy Mayfield and took the checkered flag with the caution still out.
In a spontaneous show of respect, every crew member of every team lined the pit road to congratulate the winner for one of the most memorable salutes to a champion in American sports history.
Even a great can get caught up in superstitions
Everyone associated with Dale Earnhardt undoubtedly came away from the 1998 Daytona 500 with a unique memory of that breakthrough race. One family will always recall seeing the gentle side of the man known as The Intimidator.
Wessa Miller, a 6-year-old with spina bifida, got to meet her hero through the Make-A-Wish Foundation the day before Dale Earnhardt won the Daytona 500. The girl gave Earnhardt a penny, which he glued to the dashboard of the No. 3 Chevy.
"The little girl gave me the penny and said, 'You're going to win the Daytona 500," he said via NASCAR. "This is your good luck penny. It's stuck on the dash (and I) won the Daytona 500 from the good luck from her. Thank God for angels, and I think she is our angel here."
After the race, Earnhardt regaled reporters with the story of his good-luck charm.
Though not obsessive about it, Earnhardt had his superstitions, and another memorable story revolved around a penny and the first time he met Jimmie Johnson, who arrived in the Cup Series after Earnhardt's death and went to match his seven championships.
Johnson was in his early 20s and known for off-road racing in his native California when he traveled to North Carolina in 1997 to get established in NASCAR. He was staying with Ron Hornaday Jr., who drove for Dale Earnhardt Inc., and Hornaday brought his friend to the DEI office.
When they met, Earnhardt tossed Johnson a pocketknife, seemingly a gesture of friendship. Suddenly, though, Earnhardt informed the newbie he owed him a penny for the souvenir.
"I didn't have a penny," Johnson recalled. "He said if I didn't give him one I would give him 10 years bad luck. And I knew he was superstitious, so I went looking for a penny."
Johnson didn't have any change on him but eventually scrounged up the requested penny. The Intimidator gave Johnson a wink and a slap on the back. The kid had passed the test.
Even a great can hear boos over a questionable move
Dale Earnhardt found most of his success in the latter years of his NASCAR Hall of Fame career on restrictor-plate tracks. His final short-track triumph came in 1999, but even devoted fans had issues with how it shook out.
A week after nearly pulling off the victory at Michigan, Earnhardt was in contention on the half-mile oval at Bristol when a caution came out with 15 laps to go. Darrell Waltrip, who was a lap down, somehow tapped leader Terry Labonte from behind, spinning him and putting Earnhardt in the lead but on worn tires.
Labonte caught Earnhardt and passed him with just over a lap remaining, but Earnhardt drove hard into Turn 2 and clipped Labonte to spin the No. 5 Chevy. Earnhardt won, but few in the crowd were buying it as he celebrated.
"I didn't mean to turn him around," Earnhardt tried explaining, "but I meant to rattle his cage though."
Dale Earnhardt died at the 2001 Daytona 500
Michael Waltrip and Dale Earnhardt Jr. were running 1-2 when the white flag dropped at the Daytona 500 on Feb. 18, 2001, setting up a proud moment for Dale Earnhardt. The winless driver he hand-picked and The Intimidator's son made Dale Earnhardt, Inc., a lock for the win in NASCAR's most prestigious race.
Behind them, Earnhardt battled Sterling Marlin in the No. 40 Dodge and Ken Schrader in the No. 36 Pontiac. With the trio three-wide coming toward Turn 4, Marlin went low and Schrader held the outside line as Rusty Wallace positioned himself behind Earnhardt before the No. 3 Chevy made a move under the yellow line to block Marlin. As he tried to straighten out on the low groove ahead of Marlin, Earnhardt veered sharply into the outside wall before Schrader pushed him onto the infield grass.
Celebration and confusion intersected as Waltrip and his team began reveling in the unlikely first Cup Series win for the veteran while emergency crews rushed to the infield. With no sign of Earnhardt emerging from his car and no definitive information, the members of the Childress and DEI organizations turned their focus to the crash scene.
Earnhardt was already deceased before being transported to Halifax Medical Center less than a mile away. Shortly afterward, a visibly shaken Mike Helton, the NASCAR president, made a somber announcement to the media: "We've lost Dale Earnhardt."
How did Dale Earnhardt die?
The death of Dale Earnhardt before a huge television audience made NASCAR the focus of the sports world at a time when the NBA, NHL, and college basketball were in full swing, golf season had started, and MLB was heading to spring training. Yet, the question on fans' minds was how a legendary figure could perish in his sport's signature event.
NASCAR safety experts studied the video of the sequence leading up to the crash for weeks and determined that Earnhardt's car was traveling at 155 to 160 mph when it came back up the track and struck the wall.
The force of the impact jarred Earnhardt's head sharply, causing blunt-force trauma to his head and a basilar skull fracture that killed him instantly. Driver Ken Schrader was the first to reach the wrecked car, where he pulled down the window net. That was an immediate bad sign since drivers involved in crashes are trained to signal to safety crews rushing to the scene that they are OK by pulling the window net down themselves.
It would be more than a decade later before Schrader acknowledged he knew at that moment that his fellow competitor had already died. The Volusia County medical examiner's office cited blunt-force trauma to his head and the fatal basilar skull fracture as the cause of death.
NASCAR carried on following Dale Earnhardt's death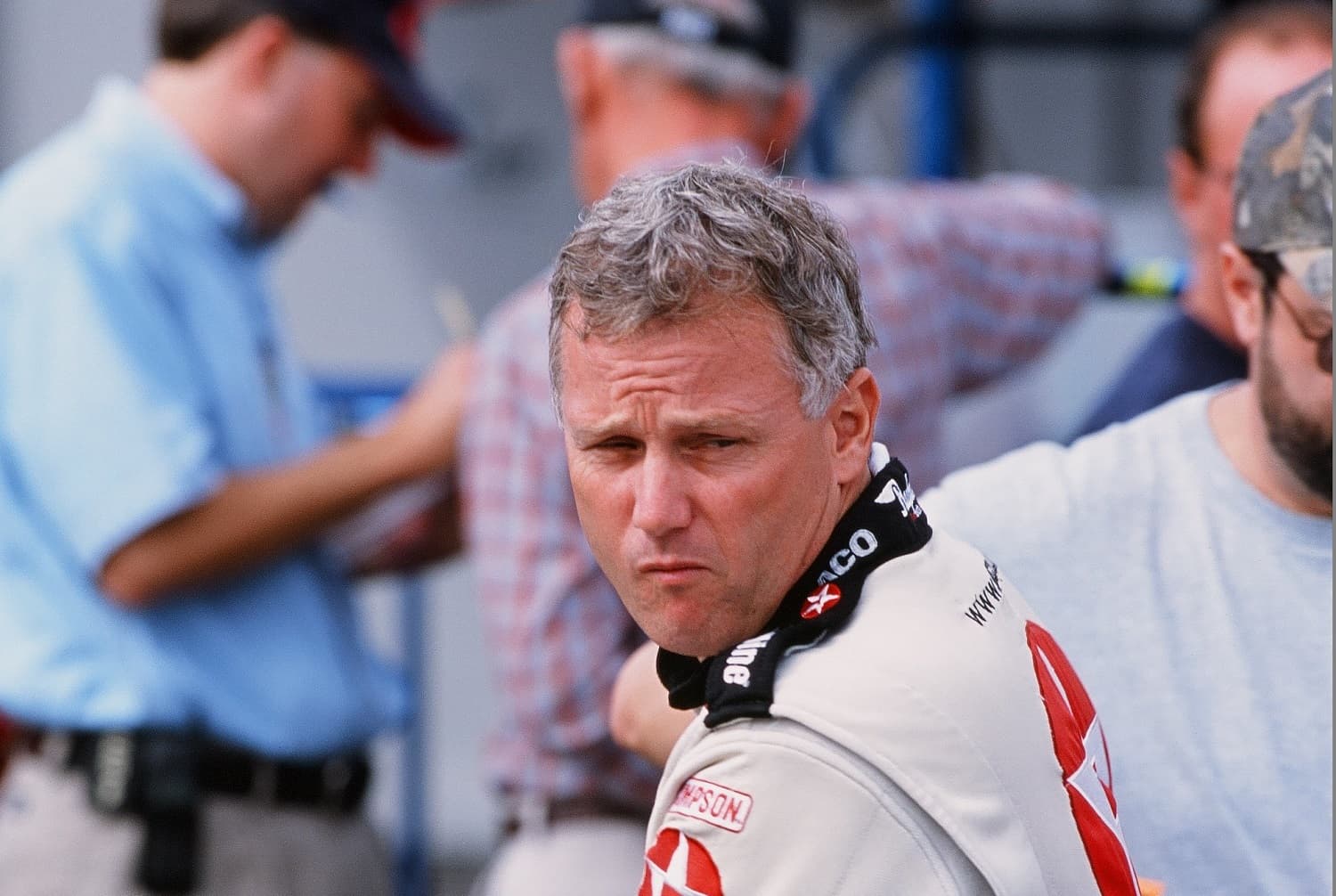 NASCAR was already reeling from the racing deaths of three other national series drivers in the nine months before Dale Earnhardt's fatal crash at Daytona. But losing a seven-time champion and one of the most recognizable figures in American sports brought unprecedented attention.
NASCAR executives made the decision to resume racing the following weekend at North Carolina Speedway, where DEI's Steve Park won the Dura Lube 400. A multi-car crash on the opening lap took Dale Earnhardt Jr. out of the race almost immediately.
Minutes earlier, Dale Jr. made a point of embracing Sterling Marlin during the driver introductions. Though NASCAR found Marlin blameless in the previous weekend's tragedy at Daytona, the 43-year-old Tennessean received death threats and was being guarded by a security detail. Dale Jr.'s gesture, triggering a thunderous ovation, took the heat off his fellow competitor.
Days later, Marlin recounted a chilling conversation with Dale Sr. just weeks before Daytona.
"Dale said, 'If I ever get killed in a race car … I don't want nobody crying and moaning and groaning. … It's what I love to do, and don't worry about it,'" Marlin said. "That's the way Earnhardt was, and when he buckled that seatbelt Sunday, he knew anything could happen."
With NASCAR deciding to continue its schedule, team owner Richard Childress had to make quick decisions. Almost immediately, he removed Earnhardt's signature No. 3 from Chevy and pledged not to adorn a future black car – another Earnhardt trademark – with that number.
Childress called upon Kevin Harvick, 25, in midweek to move up from the Busch Series (now the Xfinity Series) and put him in the No. 29 Chevy.
"I got a call from Richard, and he asked me to come to the office," Harvick recalled. "Richard was sitting behind his desk, looked like he hadn't slept in three days, which he probably hadn't."
Harvick started 36th and finished 14th in his Cup Series debut. Two weeks later, he won the Cracker Barrell Old Country Store 500 at Atlanta Motor Speedway. Midway through the season, Harvick triumphed again, this time at Chicagoland Speedway on his way to a ninth-place finish in the standings.
Harvick remained with Richard Childress Racing through the 2013 season, then won a Cup Series championship the following year at Stewart-Haas Racing. When Tyler Reddick replaced Kurt Busch at 23XI Racing to kick off the 2023 season, there was no longer a full-time driver around who had raced against Earnhardt in the top series.
On Dec. 11, 2013, Childress announced that the No. 3 car would return to the Cup Series and be driven by Austin Dillon, the team owner's grandson.
The death brought changes to the NASCAR Cup Series
There has not been a driver death in NASCAR's three national series since Dale Earnhardt perished, but there were three fatalities in the nine months preceding the 2001 Daytona 500 tragedy: Adam Petty in May 2000, Kenny Irwin Jr. in July 2000, and Tony Roper in October 2000.
Concern had already been mounting, but Earnhardt's death triggered a historic NASCAR examination and overhaul of safety measures. Chief among them was the decision that fall to require the use of the HANS (head and neck support) device. Many drivers were already using the head stabilization system, but Earnhardt was not comfortable with it.
NASCAR's other early steps included installing SAFER barriers at racing ovals, upgrading seat belt technology, and installing data recorders in the cars to better understand crashes. Finally, NASCAR launched research and development for its next-generation vehicle. The Car of Tomorrow made its first appearance in a race in March 2007, incorporating sweeping changes focused on safety.
Within days of the tragedy, controversy erupted after NASCAR officials said the left lap belt on Earnhardt's seat belt harness had broken, potentially allowing his chin to strike the steering wheel and causing the basilar skull fracture. However, paramedics who attended to the driver said the lap belt was loose but not broken or cut when they arrived.
The controversy further escalated when the Orlando Sentinel attempted to acquire autopsy records and photos for study. Teresa Earnhardt, the driver's widow, petitioned a court to seal the records. Ultimately, the sides agreed to appoint a Duke University expert on crash injuries to conduct an independent study. Dr. Barry Myers' report attributed Earnhardt's death to his head and neck snapping forward, with the seat belt playing no role. Multiple other experts subsequently concurred.
What became of Dale Earnhardt, Inc. (DEI)?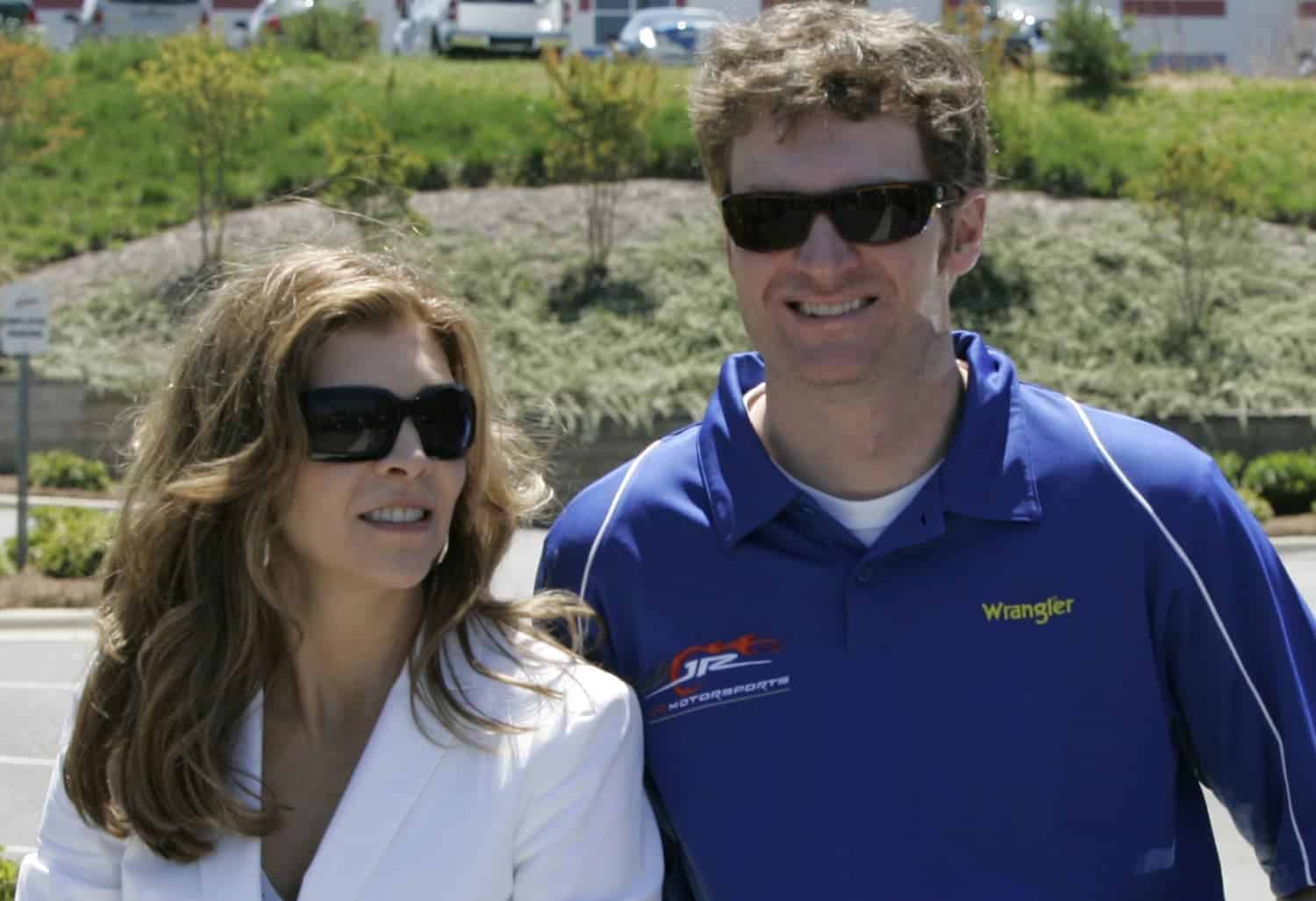 Though he never left Richard Childress Racing after returning there in 1984, NASCAR superstar Dale Earnhardt formed his own race team as both a practical matter and as an investment for the future. RCR did not have an Xfinity Series program, so Earnhardt created DEI in 1984 and was the team's primary driver in the second-tier series until 1995. In 1998, he put Dale Earnhardt Jr. in the No. 3 car full-time, resulting in back-to-back Xfinity championships.
DEI launched a part-time Cup Series team in 1996, and Steve Park became the first full-time competitor in 1999, followed by Dale Jr. the next season. The owner's final major decision was to expand to three cars in 2001, bringing in the previously winless Michael Waltrip to handle the No. 15 Chevy. Waltrip won his DEI debut in the Daytona 500 the same day his boss died.
As the driver's third wife and widow, Teresa Earnhardt took control of Dale Earnhardt's estate, including DEI and other business interests. Waltrip and Dale Jr. combined for eight victories from 2001-03, then Dale Jr. won six by himself in the 2004 Cup Series on his way to fifth place in the standings.
However, there was growing tension among family members as time progressed. Dale Jr. frequently clashed with his stepmother over the direction of DEI, and the relationship reached the point of no return when the drivers' paychecks stopped coming in the fall of 2003.
Waltrip left DEI in 2005, and Dale Jr. jumped to Hendrick Motorsports after the 2007 season. NAPA followed Waltrip, and Anheuser-Busch departed following Dale Jr.'s decision, leaving DEI in a difficult financial situation. After just three wins from 2005-08, Teresa Earnhardt merged DEI with Chip Ganassi Racing to form Earnhardt Ganassi Racing. The organization dropped the Earnhardt name in 2014, and Ganassi sold the team to Trackhouse Racing in 2021.
The next generation of racers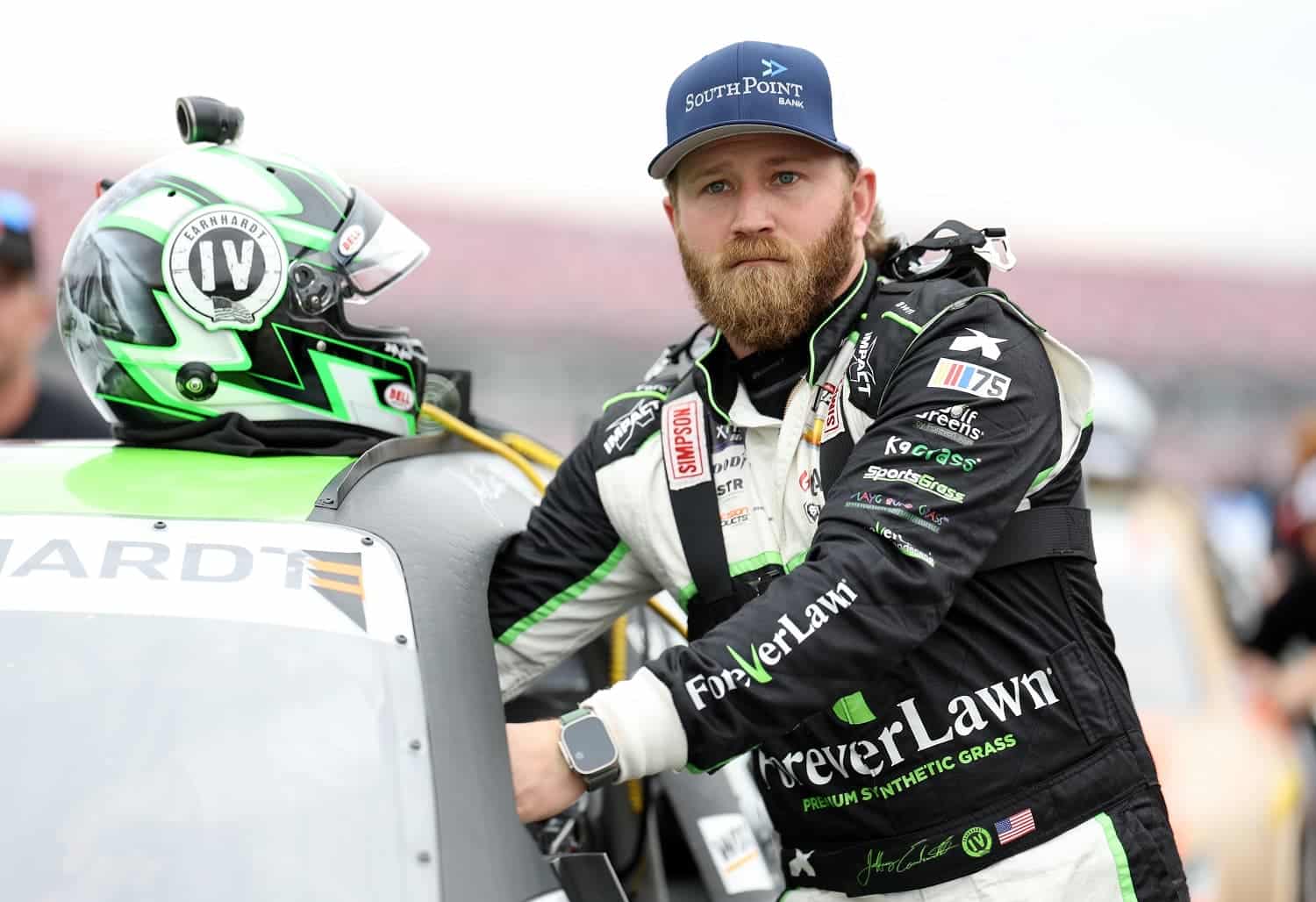 Dale Earnhardt followed his father, a successful regional competitor, into the racing business. In turn, Dale Earnhardt Jr. has taken the tradition to a new level with his success as a driver, owner, and media mogul.
Dale Jr. was already a successful star before his father's death, winning 13 races while earning Xfinity Series championships in 1998-99. He graduated to the Cup Series in 2000, winning 26 races there (while raising his Xfinity total to 24) before retiring in 2017. He continues to compete in the Xfinity Series once a year.
Dale Jr. has also experienced success with his JR Motorsports team in the Xfinity Series. JRM entered the 2023 season with 73 wins, and drivers Chase Elliott (2014), William Byron (2017), and Tyler Reddick (2018) earned championships.
His older sister, Kelley Earnhardt Miller, is his partner in JR Motorsports (Rick Hendrick also owns a stake), Dirty Mo Media, and some other ventures.
Kerry Earnhardt, Dale Jr.'s half-brother from their father's first marriage, raced sporadically in each of NASCAR's three national series from 1998-2009. He logged five top-10 finishes in the 2002 Xfinity Series, which was his only full season.
On Oct. 4, 2001, Kerry was racing for the lead with Blaise Alexander in an ARCA race during a NASCAR weekend at Charlotte Motor Speedway when their cars collided. Earnhardt's car flipped, but Alexander's car slammed the wall, killing the driver. Thirteen days later, NASCAR mandated the use of HANS (head and neck support) devices in the three national series.
Kerry's son, Jeffrey Earnhardt, is a fourth-generation driver who began competing for DEI in 2007. He made 76 Cup Series starts from 2015-19 without a top-10 result and has driven mostly full-time in the Xfinity Series more recently. He is competing in 2023 for Alpha Prime Racing.
Dale Earnhardt's net worth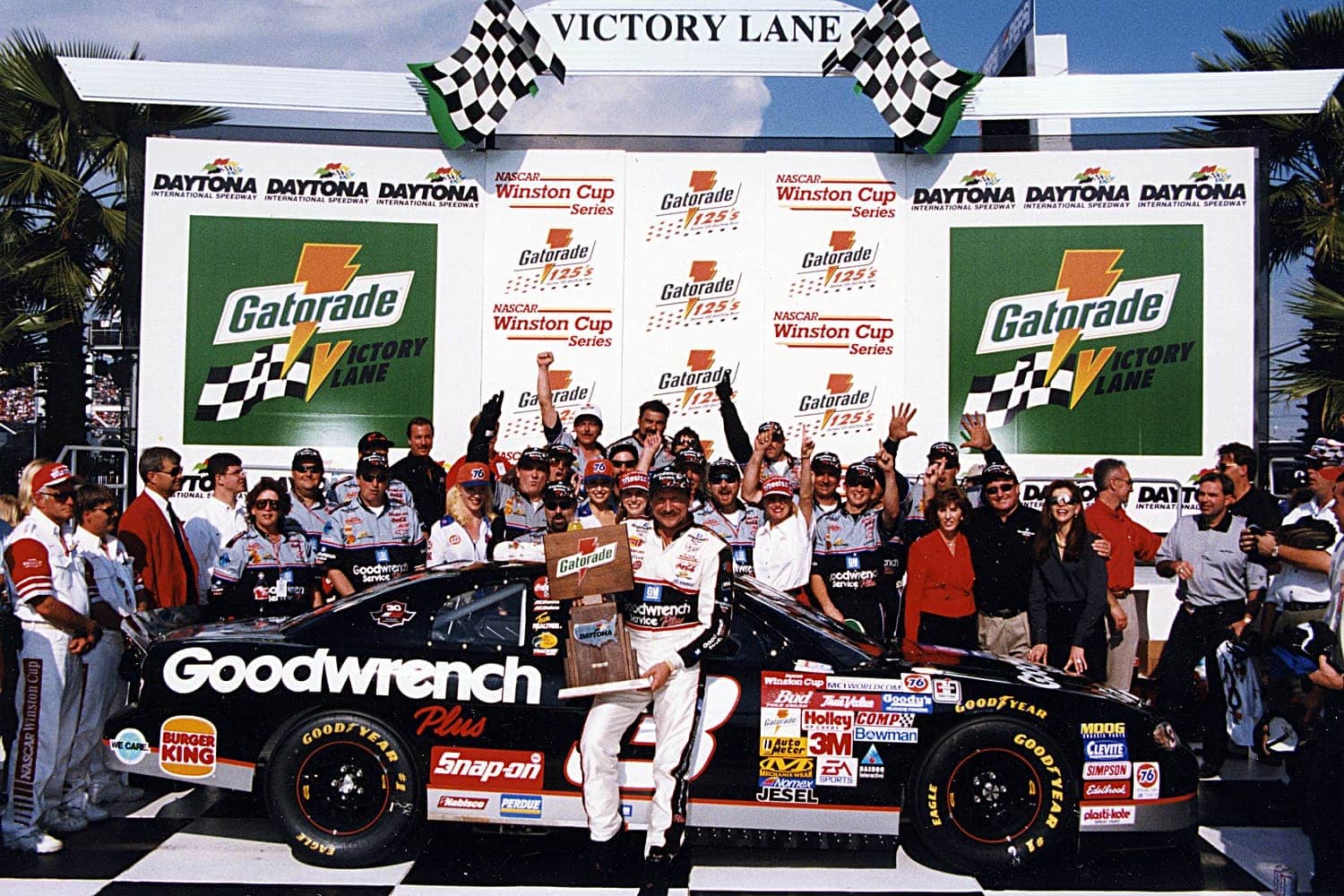 Dale Earnhardt was arguably the most recognizable driver in North America at the time of his death as well as the savviest marketer of a personal brand. Earnhardt and the "3" were inseparable for NASCAR fans. The racing legend, wife Teresa, and business manager Don Hawk marketed him as an athlete rather than a driver to distance Earnhardt from stereotypes.
"The perception in'93 was that we were a barefoot, bib overall, redneck sport," Hawk told NBC Sports in 2021. "That we had this whole reputation of being backward in business. What I saw in Earnhardt, once I traveled with him and watched the fan interaction, he was the Michael Jordan, Wayne Gretzky, Arnold Palmer, and Jack Nicklaus of his sport."
The strategy landed lucrative endorsements separate from race sponsorships. Coca-Cola, Burger King, Nabisco, Remington Rifles, and Hasbro jumped aboard, and The Intimidator set the standard for name and image licensing within auto racing as his merchandise trailer at races was consistently among the busiest.
"He gave me advice that, 'The most important thing you have is your name. Don't ever give anyone the rights to your name,' NBC race analyst Jeff Burton recalled.
Earnhardt's racing prize money accounted for just a fraction of his income, and Celebrity Net Worth pegged his fortune at the time of his death at over $70 million.
Here's the breakdown of Earnhardt's annual prize money from the NASCAR Cup Series:
| Year | Earnings | Year | Earnings |
| --- | --- | --- | --- |
| 1975 | $2,425 | 1989 | $1,432,230 |
| 1976 | $3,085 | 1990 | $3,308,056 |
| 1977 | $1,375 | 1991 | $2,416,685 |
| 1978 | $20,745 | 1992 | $915,463 |
| 1979 | $274,810 | 1993 | $3,353,789 |
| 1980 | $671,990 | 1994 | $3,300,733 |
| 1981 | $353,971 | 1995 | $3,154,241 |
| 1982 | $400,880 | 1996 | $2,285,926 |
| 1983 | $465,203 | 1997 | $2,151,909 |
| 1984 | $634,670 | 1998 | $2,990,749 |
| 1985 | $546,595 | 1999 | $3,048,236 |
| 1986 | $1,768,880 | 2000 | $4,918,886 |
| 1987 | $2,069,243 | 2001 | $296,833 |
| 1988 | $1,214,089 | Total | $42,001,697 |
The Inaugural NASCAR Hall of Fame Class
NASCAR conducted its first season of racing in 1949 but didn't get around to creating a hall of fame until well after the turn of the century. When the time came to announce the inaugural five-person class to be inducted in 2010, Dale Earnhardt was an easy selection.
He was joined by Richard Petty, the only other driver at the time to have won seven championships, Bill France Sr., Bill France Jr., and Junior Johnson.
Epilogue: More must-read Dale Earnhardt stories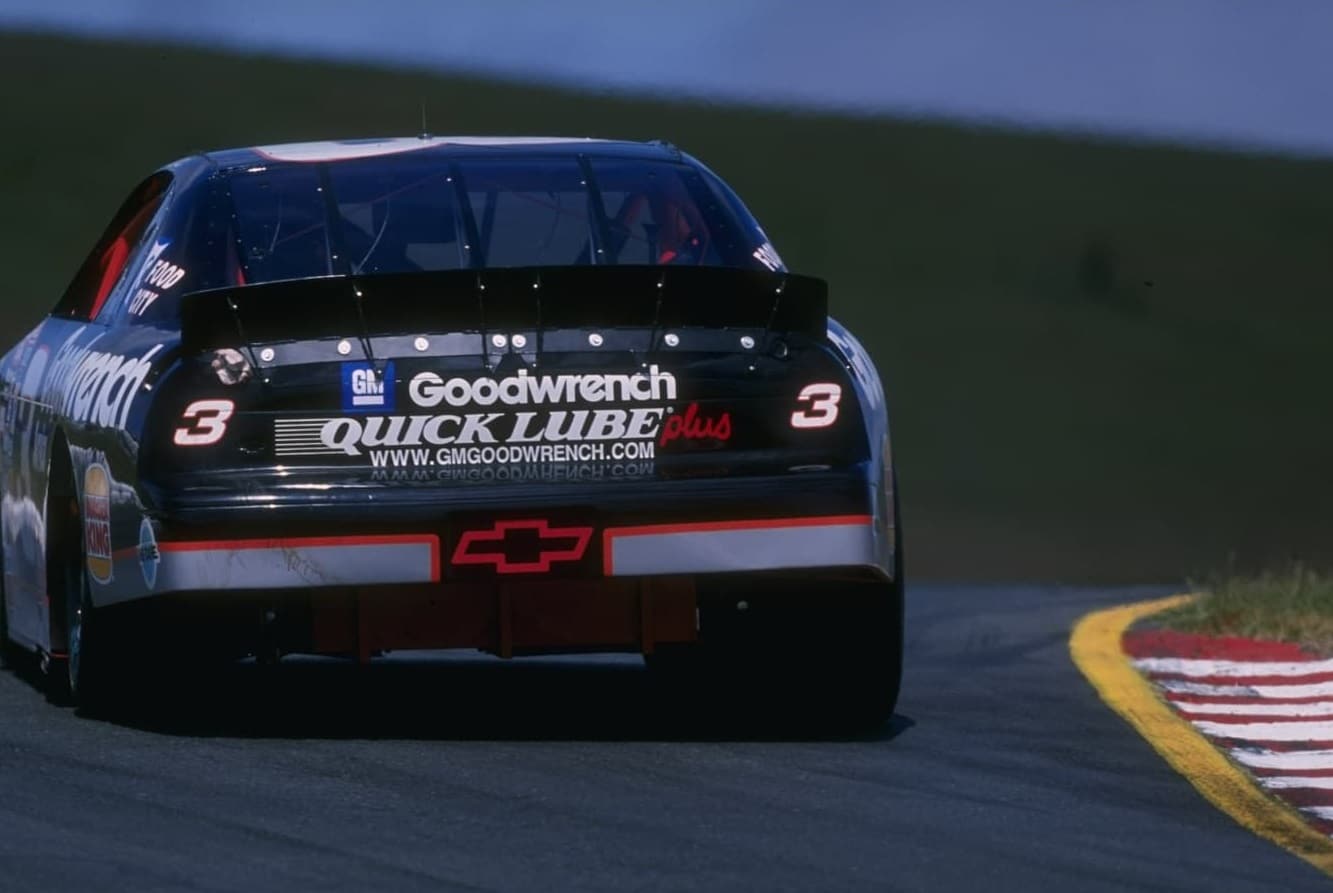 Sportscasting has written extensively about the life and career of NASCAR star Dale Earnhardt. Here are links to a few of those stories: