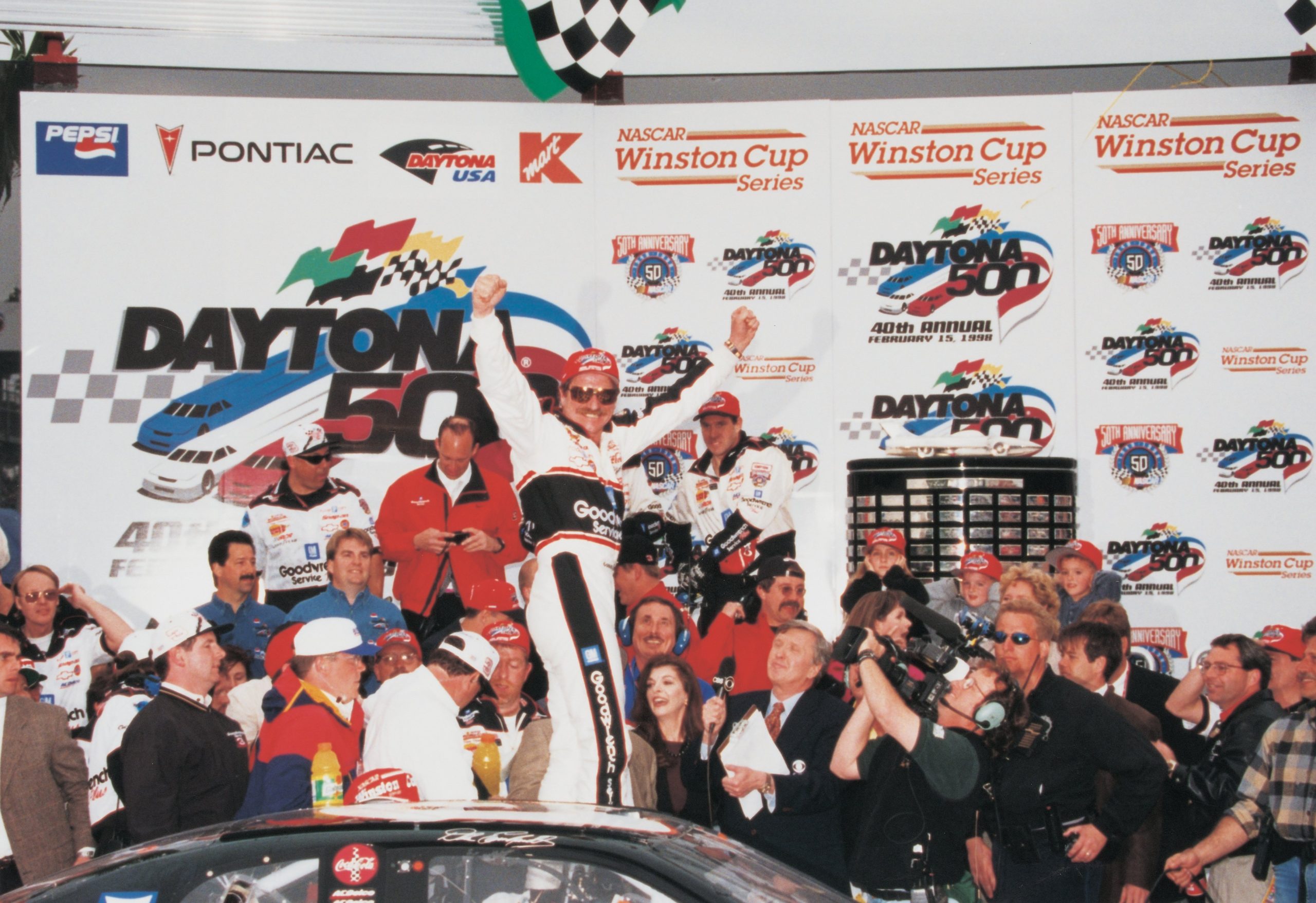 Intentional or Not, Dale Earnhardt Brought the Donut Celebration to NASCAR After 1998 Daytona 500 Win
Dale Earnhardt gets credit for bringing the victory donut back to NASCAR.
The donut celebration in motorsports has been around for some time. Spinning the car around in circles after a victory has become a tradition, and it wasn't that way – at least in NASCAR. Dale Earnhardt popularized the donut celebration in the NASCAR world back in 1998 after his Daytona 500 victory. Although Earnhardt helped bring it to NASCAR, he wasn't the one who got it started.
Dale Earnhardt's elusive Daytona 500 victory in 1998 was cause for wild celebration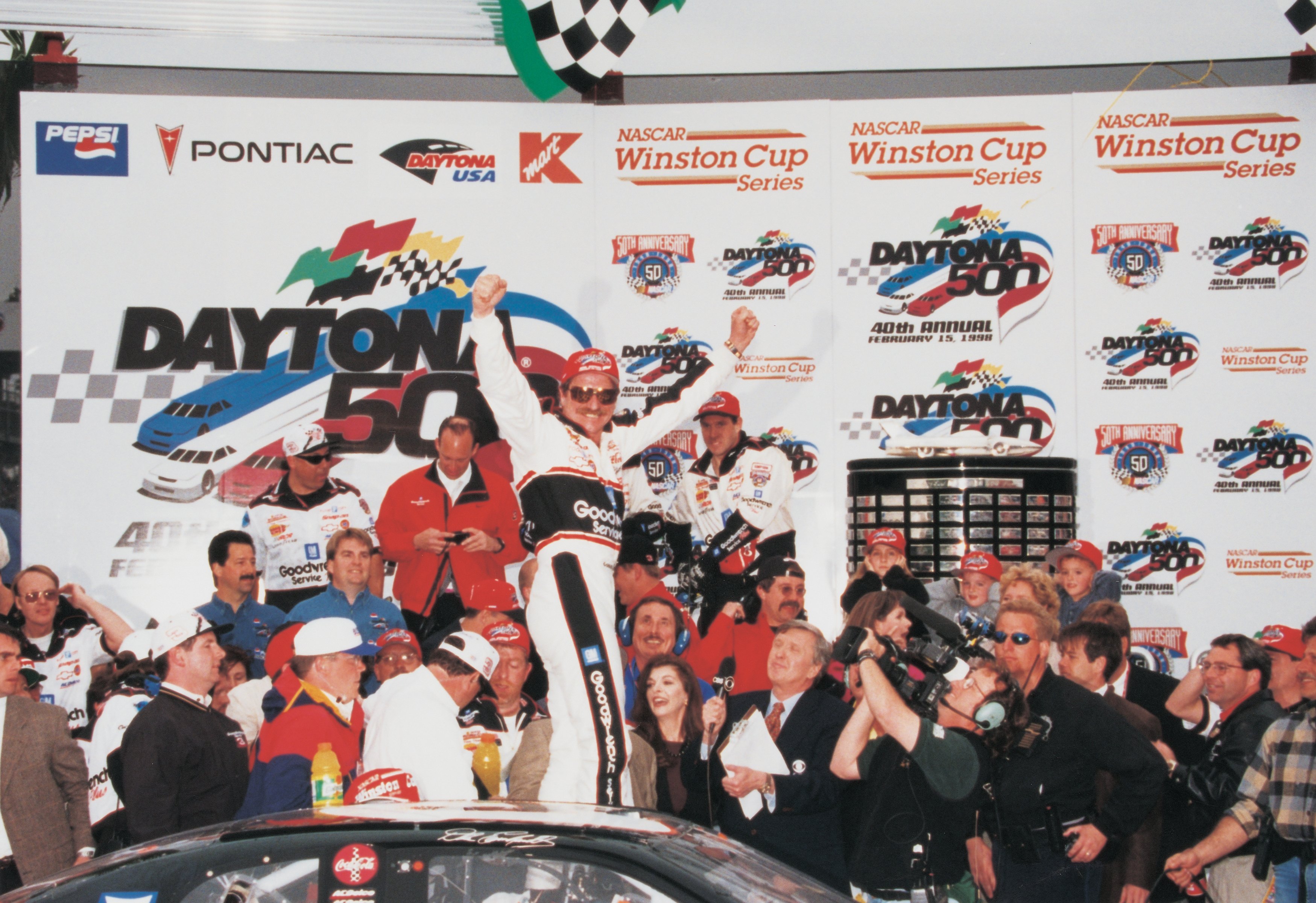 The biggest race of the NASCAR season had eluded Dale Earnhardt for years. Crashes, cut tires, and fuel problems had gotten in the way of The Intimidator previously winning NASCAR's Super Bowl. This time, in 1998, he wouldn't be denied.
Nineteen years of Daytona 500 frustration bottled up inside Earnhardt. There was nothing but jubilation when he finally crossed the finished line first in the biggest race of the year. "Thank the good Lord for a good day," he said after the race, according to The Florida Times-Union. "This race car did everything. The good Lord looked after it all day long. This is for all those race fans and people who been saying, 'Dale, this is your year, this is your year.'
"Boy, a lot of 'em said it this year. The Daytona 500 is ours. We won it, we won it, we won it."
Dale Earnhardt brought out the donut celebration whether or not it was intended
After the race, Earnhardt drove his car onto the Daytona 500 grass to celebrate. Whether it was intentional or not is up for debate. As The New York Times put it in 2019, he "artfully used his spinning tires to carve a '3' – his car's famous number – into the grass between the track and the pit lane."
The Florida Times-Union described Earnhardt as doing a "looping power slide through the Daytona grass, roughly forming, by chance, a number 3 in the turf." Whether the '3' was by design or not, it brought the donut celebration back to NASCAR. The Times wrote the donut originally came to NASCAR via veteran driver Ron Hornaday Jr., who executed them in the Craftsman Truck Series.
Those victory donuts, however, weren't common in NASCAR until that Earnhardt moment in 1998. Jeff Gordon felt obligated to do them after victories because he figured people would be let down.
"I remember making some comments about doing my first donut," Gordon said, "and I don't think I did a very good one. But I said I saw all these kids doing it, so I'd definitely have to do it, too."
Alex Zanardi originally got the victory donuts going
Although Earnhardt made the donut celebration popular with NASCAR, it wouldn't have existed without a Formula 1 driver. According to The New York Times, Alex Zanardi, the Italian who joined the now-defunct Championship Auto Racing Teams open-wheel series in 1996, got it going. During an early-season CART race, Zanardi won and took his car to Turn 1 after the victory and spun his car in circles.
"It was basically a fantastic way to start the season, and I was so happy," Zanardi said, according to The New York Times. "People made a big thing out of it, like, 'Wow, yeah, he's spinning donuts!' So they encouraged me to do it again. It wasn't long before fans would call me Mr. Donut, Donut King, and so on. People would start to show up with a case of donuts."
Zanardi said he isn't sure if he's considered the official inventor of the donut, but he certainly doesn't mind taking credit. "I didn't invent anything," he said. "Of course, I have an ego. When somebody points out that I was the first one to do something like this, yes, there's a small reason for pride."