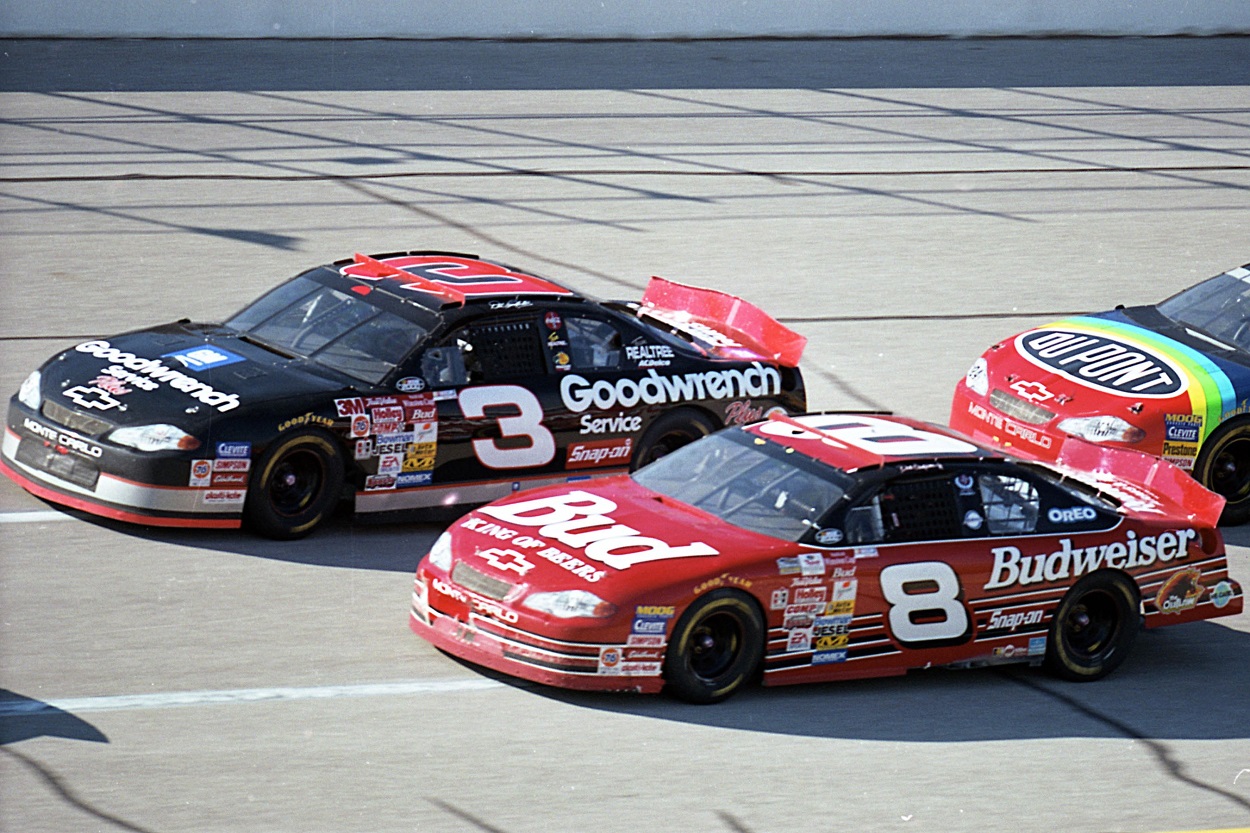 Dale Earnhardt Sr.'s Phenomenal Final Win at Talladega Superspeedway Still Doesn't Make Sense
A look back on the final NASCAR Cup Series win of Dale Earnhardt Jr. at Talladega Superspeedway in October 2000.
Arguably the most popular driver in American motorsports history, Dale Earnhardt Sr. won 76 NASCAR Cup Series races throughout his career, currently good for eighth on the all-time list.
Ten of those 76 came at famed Talladega Superspeedway, including the final Cup Series victory of his illustrious career in October 2000, a mere four months and three days before his tragic death at the 2001 Daytona 500. The win was one of the most dramatic of his career and arguably the most impressive.
And even more than 20 years later, it's still hard to believe he managed to pull it off, given his position near the end of the race.
Dale Earnhardt Sr. won the 2000 Winston 500 at Talladega Superspeedway despite being in 18th place with four laps to go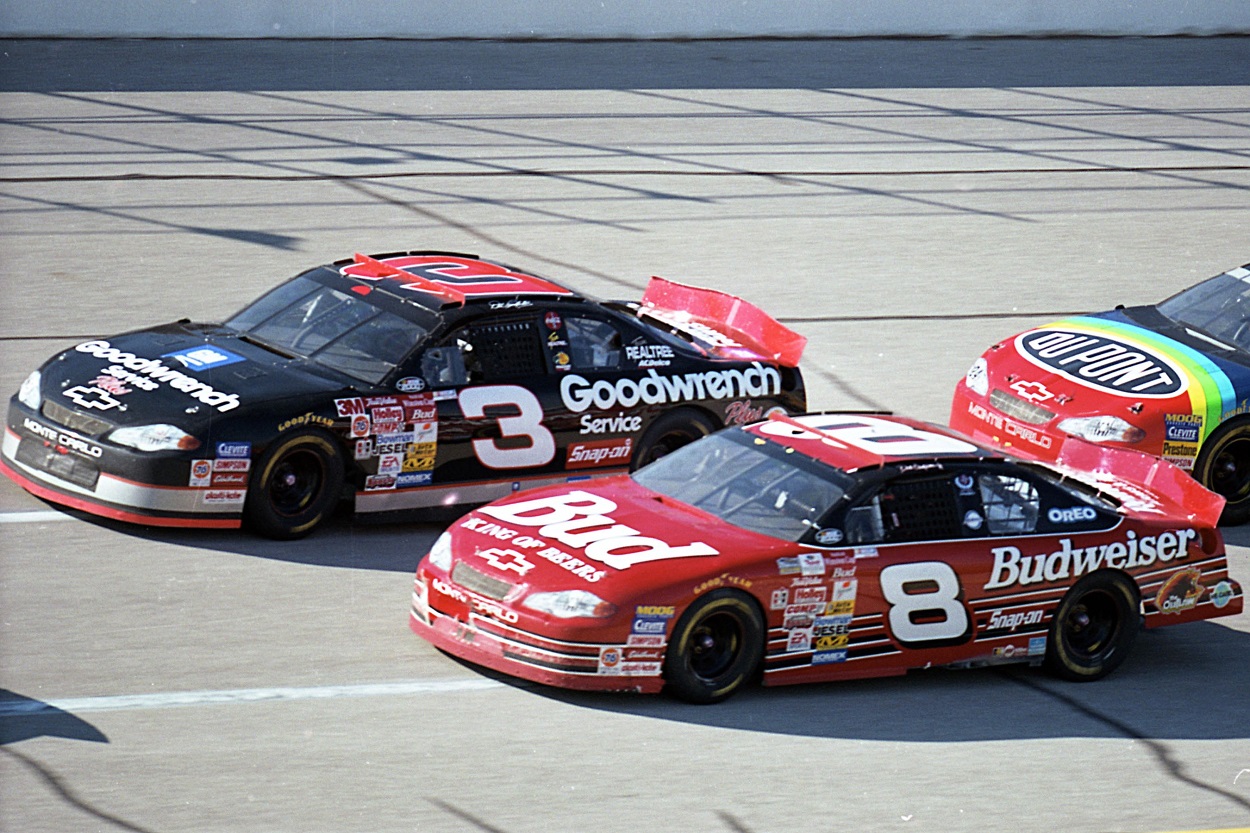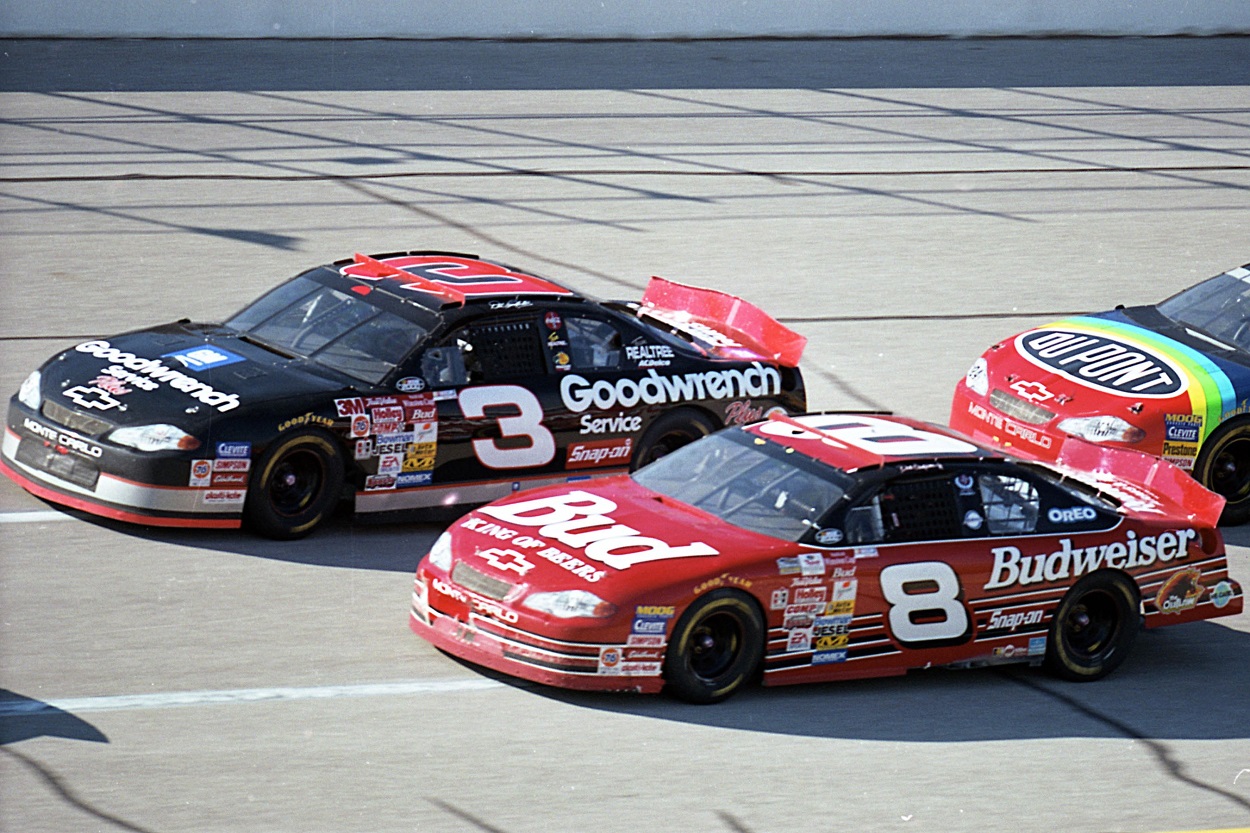 Despite having just one victory to his credit during the 2000 NASCAR Cup Series season leading into the Winston 500 at Talladega, Dale Earnhardt Sr. was having a solid campaign. Including his victory early in the year in Atlanta, the "Man in Black" had recorded 21 top-10 finishes through 29 races, including a runner-up just two weeks earlier in Martinsville.
However, Earnhardt started the day in 20th position in the 43-driver field on the 2.66-mile oval. In his first full season in the NASCAR Cup Series, Dale Earnhardt Jr. began the race 17 spots ahead of his father in third following a fantastic qualifying run.
Overall, the 188-lap race was pretty clean as only 13 laps were run under the caution flag. The green flag was actually out for the first 104 laps until the No. 71 Chevy driven by Dave Marcis stalled in Turn 4 of lap 105.
In total, 21 different drivers held the lead for at least one lap, marking just the second time in NASCAR Cup Series history that essentially half the field led the race at one point or another.
Dale Jr. was one of those 21 as he ran a fantastic race. He led 28 laps total and was out in front of the pack with four laps to go. However, Earnhardt Sr. was stuck back in 18th place and hopes of winning a second race of the season seemed lost.
Racing at speeds over 190 miles per hour and running five-wide with three laps remaining, numerous drivers were in contention down the stretch but had no idea of the magic that was about to happen.
Somehow, Dale Sr. bobbed and weaved his famous No. 3 through the pack and passed all 17 cars in front of him, including Earnhardt Jr.'s No. 8, to take the lead into the final lap. With now-defunct Andy Petree Racing teammates Kenny Wallace and Joe Nemechek right behind him in the second and third spots, respectively, Earnhardt Sr. managed to stay out in front and held on for his 10th career win at Talladega. He crossed the finish line 0.119 seconds ahead of Wallace.
The victory also put an extra $1 million in Dale Sr.'s pocket as he claimed the Winston No Bull bonus cash in addition to his earnings for winning the race. Dale Jr., who got loose and hit the apron as his dad took the lead, dropped back to finish 14th.
Earnhardt Sr. notched two more top-10 finishes in the season's final four races and finished second in the points standings behind four-time winner Bobby Labonte.
As "The Intimidator" got to the front of the pack that glorious day at Talladega, future NASCAR Hall of Famer Benny Parsons remarked on the ESPN broadcast how he couldn't understand how Earnhardt Sr. had just done what he did.
And more than two decades later, it's still hard to believe.
Stats courtesy of Racing Reference