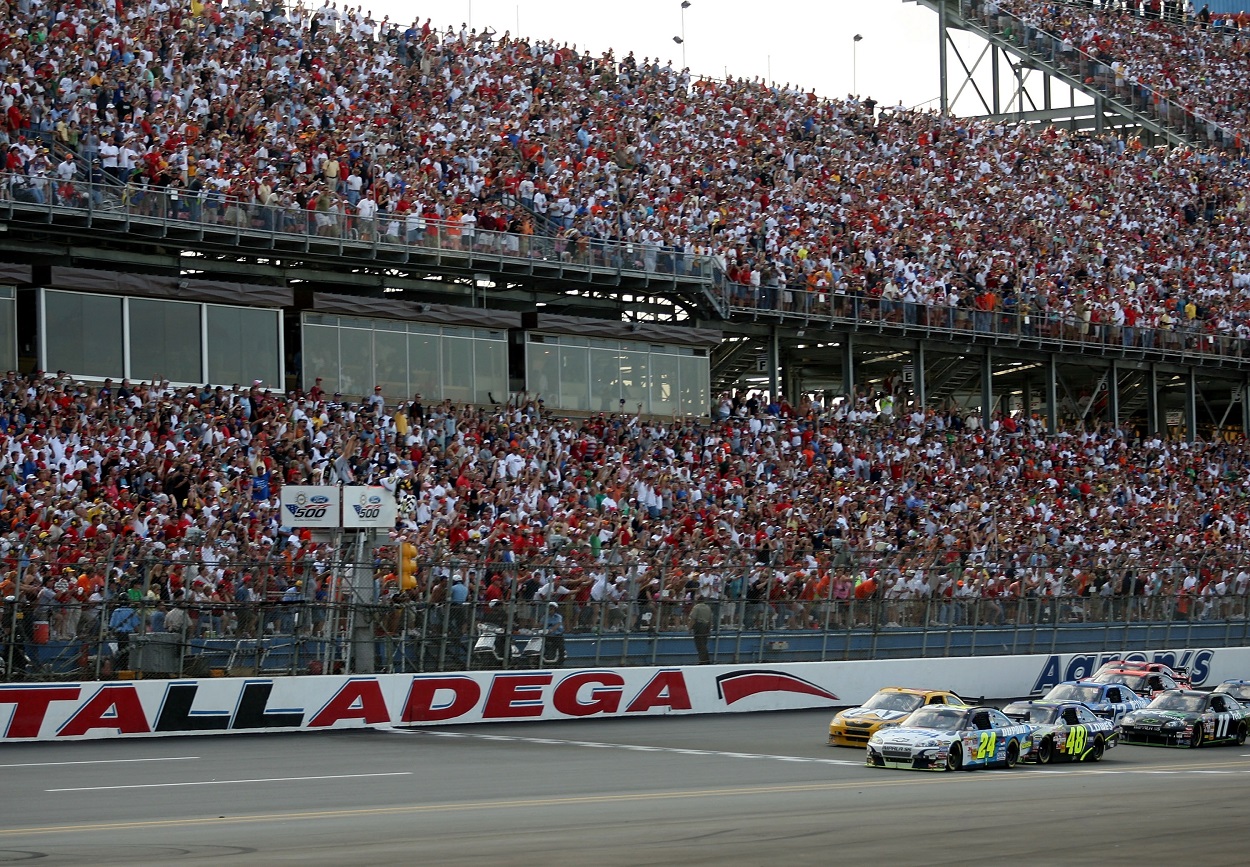 Who Has the Most NASCAR Cup Series Wins at Talladega Superspeedway?
A brief look at the NASCAR Cup Series drivers with the most victories at Talladega Superspeedway.
Originally opened as Alabama International Motor Speedway, the motorsports complex now known as Talladega Superspeedway first opened in 1969. The NASCAR Cup Series made its debut there the same year.
At 2.66 miles, Talladega is .16 miles longer than Daytona International Speedway, making it the longest oval in NASCAR. Superspeedways naturally promote high speeds, and there's no faster track than Talladega, as stock cars commonly surpass 200 miles per hour. The NASCAR speed record was also set here.
With five-plus decades of history, the all-time winners list at Talladega is full of the sport's biggest names, led by arguably the biggest in NASCAR history.
Dale Earnhardt Sr. owns the most NASCAR Cup Series wins at Talladega Superspeedway with 10
Including the inaugural race in 1969, Talladega Superspeedway has hosted 108 NASCAR Cup Series races. In those 106 races, a total of 51 different drivers have taken at least one checkered flag.
Of those 51, 27 have won here at least twice, but only 11 have won at least three times. Buddy Baker, Bobby Allison, and Darrell Waltrip each took four checkered flags at Talladega, while Brad Keselowski, Jeff Gordon, and Dale Earnhardt Jr. are tied for second with six.
Leading the pack is none other than Dale Earnhardt Sr., who won a record 10 times at Talladega. "The Intimidator" took his first checkered flag here in July 1983 and his last in October 2000, which sadly turned out to be the final win of his illustrious Cup Series career. Earnhardt also holds the track records for most laps led (1,377), top-five finishes (23), and top-10 finishes (27).
Every NASCAR Cup Series winner at Talladega Superspeedway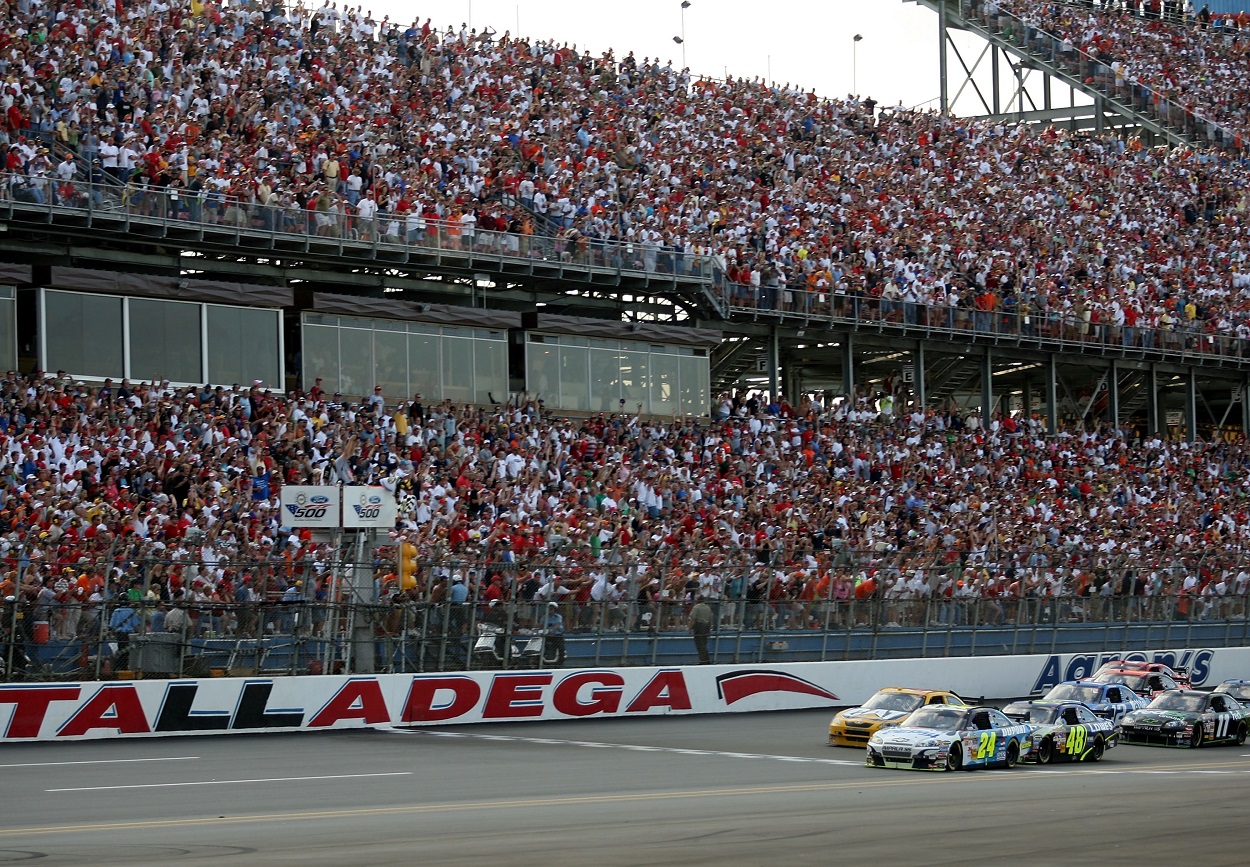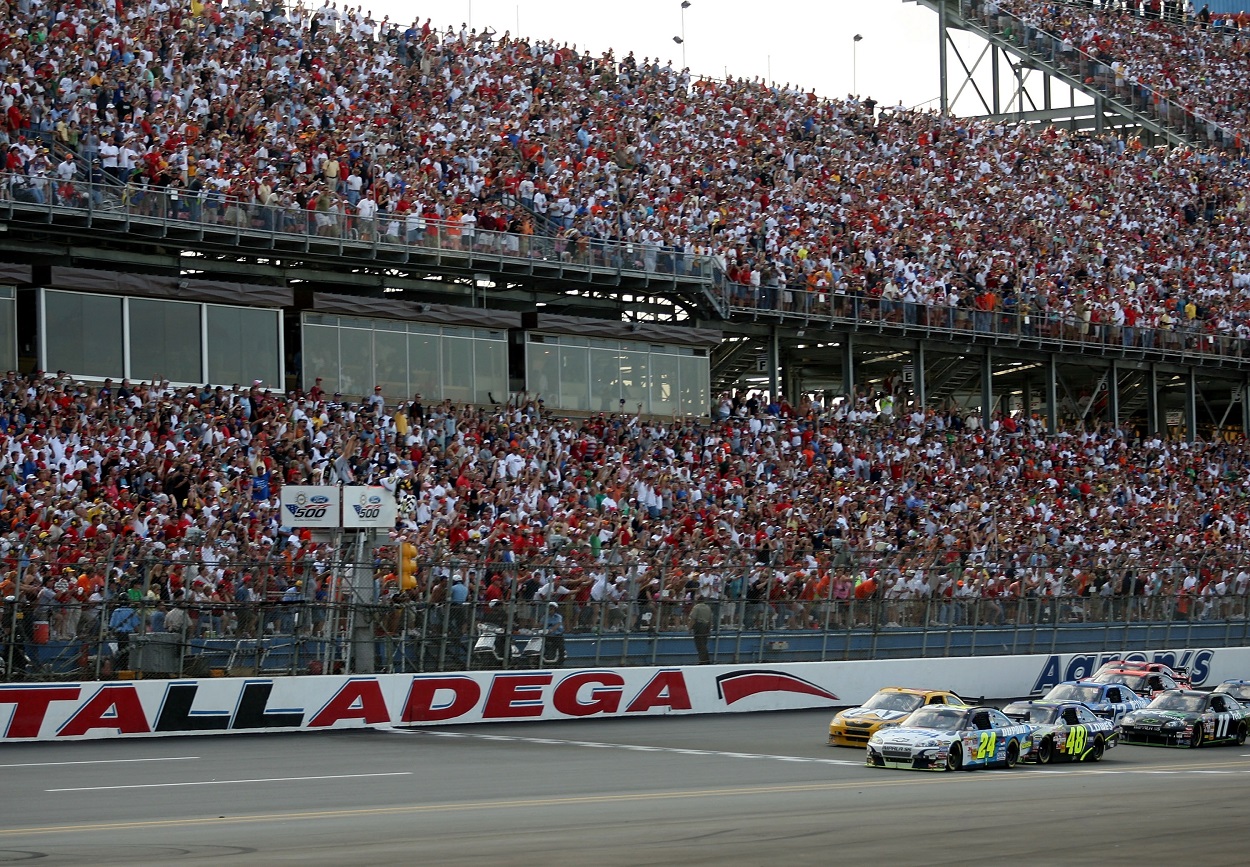 Here's a quick look at every NASCAR Cup Series winner at historic Talladega Superspeedway.
Dale Earnhardt Sr.: 10
Dale Earnhardt Jr.: 6
Jeff Gordon: 6
Brad Keselowski: 6
Buddy Baker: 4
Bobby Allison: 4
Darrell Waltrip: 4
Davey Allison: 3
Joey Logano: 3
David Pearson: 3
Cale Yarborough: 3
Dale Jarrett: 2
Jamie McMurray: 2
Clint Bowyer: 2
Donnie Allison: 2
Bill Elliott: 2
Ryan Blaney: 2
Jimmie Johnson: 2
Mark Martin: 2
Terry Labonte: 2
Pete Hamilton: 2
Sterling Marlin: 2
Richard Petty: 2
Ernie Irvan: 2
Denny Hamlin: 2
Chase Elliott: 2
Kyle Busch: 2
Kevin Harvick: 1
Harry Gant: 1
Ricky Stenhouse Jr.: 1
Neil Bonnett: 1
Michael Waltrip: 1
Phil Parsons: 1
Aric Almirola: 1
Lennie Pond: 1
Bobby Hamilton: 1
Ken Schrader: 1
Dick Brooks: 1
Dave Marcis: 1
Bobby Labonte: 1
James Hylton: 1
Darrell Wallace Jr.: 1
Richard Brickhouse: 1
Bobby Hillin Jr.: 1
Brian Vickers: 1
Matt Kenseth: 1
Tony Stewart: 1
Jimmy Spencer: 1
David Ragan: 1
Ron Bouchard: 1
Ross Chastain: 1