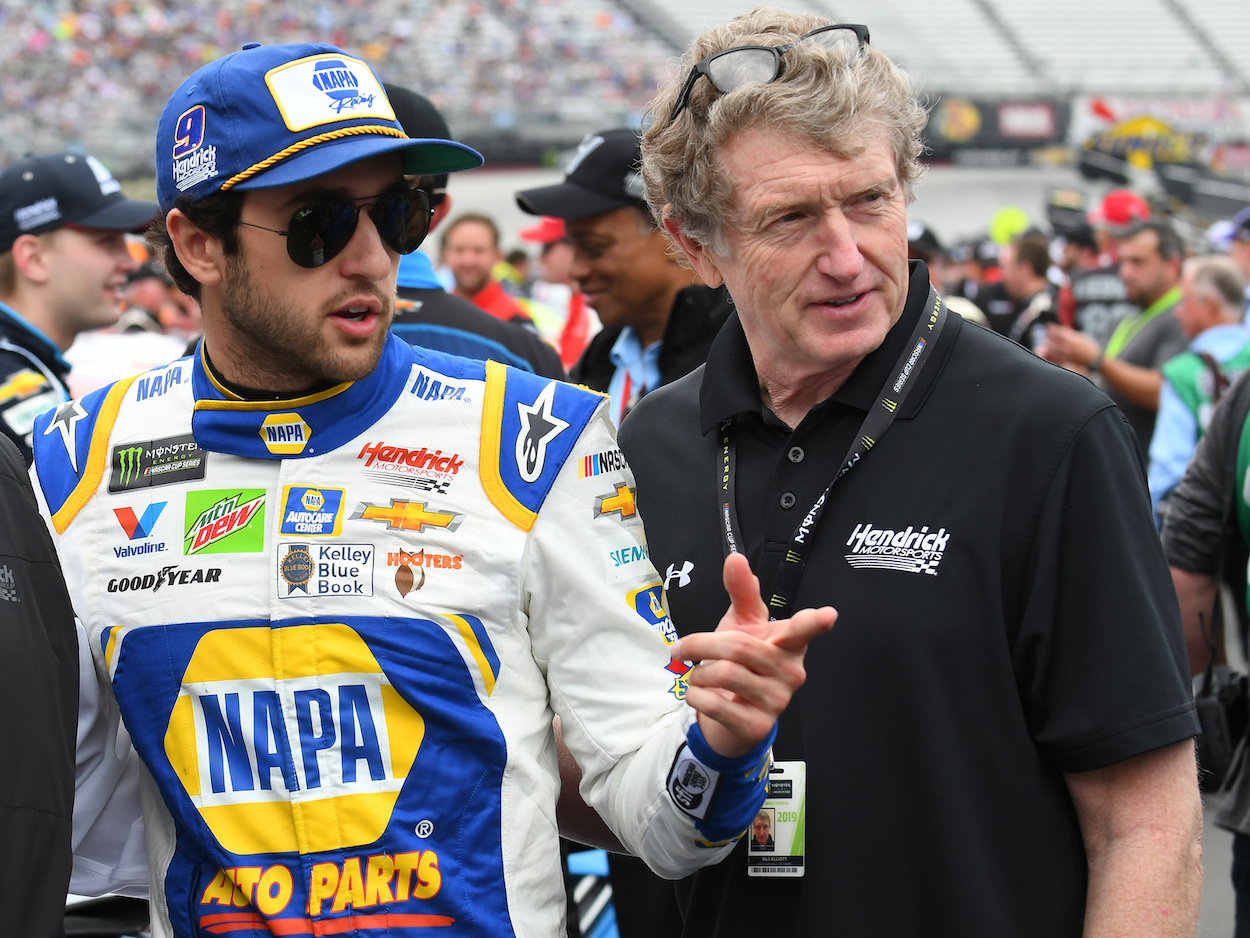 Chase Elliott Is a Star but Will Never Match His Dad's Record Set at Talladega for Fastest Speed in NASCAR History
Chase Elliott is a Cup Series champion like his father Bill but will never match his dad's record of fastest speed in NASCAR history set at Talladega.
Chase Elliott has accomplished a lot in his short career, including 11 NASCAR Cup Series wins and the 2020 championship. He's closely followed in the footsteps of his Hall of Fame father Bill, who made it to Victory Lane 44 times and won the 1988 championship.
What separates the two is something the elder Elliott did a year before he won his title, when he set a record at Talladega that no one had ever done before in NASCAR history and hasn't done since, including his son. That's when Bill recorded the fastest speed ever. Here's a look back at that achievement and why Chase and no other driver will likely ever reach that speed again.
Bill Elliott records fastest speed in NASCAR history
Records are meant to be broken, or so the saying goes. In 1987, Bill Elliott set the mark for the fastest speed ever recorded in the history of NASCAR when he flew around Talladega Superspeedway and topped out at an impressive 212.808 mph during qualifying for the Winston 500. 
Interestingly, Elliott's speed topped the record he had set just a couple of months earlier at Daytona when he reached a speed of 210.364 mph. 
"At Talladega you don't feel the speed like you do at Daytona because of the transitions and tightness of the corners," the NASCAR Hall of Famer said in a release from Ford. "Talladega was built for those speeds and the transitions were so much easier. You picked up the bank before you got to the corner at Talladega while Daytona was totally the opposite. You kind of ran in the corner before you picked up all of the banking."
Elliott admitted accomplishing the feat didn't come without risks, and he knew it when he got inside the car.
"You still had to do everything you could to make the car really uncomfortable to run fast," Elliott said. "There were guys over there before qualifying taking the rear spoilers off, but you couldn't drive them. You had to have a little bit of downforce or you couldn't drive them, so you just had to get to that point where you took as much off as you could and still be able to make it around the race track."
Chase Elliott takes great pride in father's accomplishment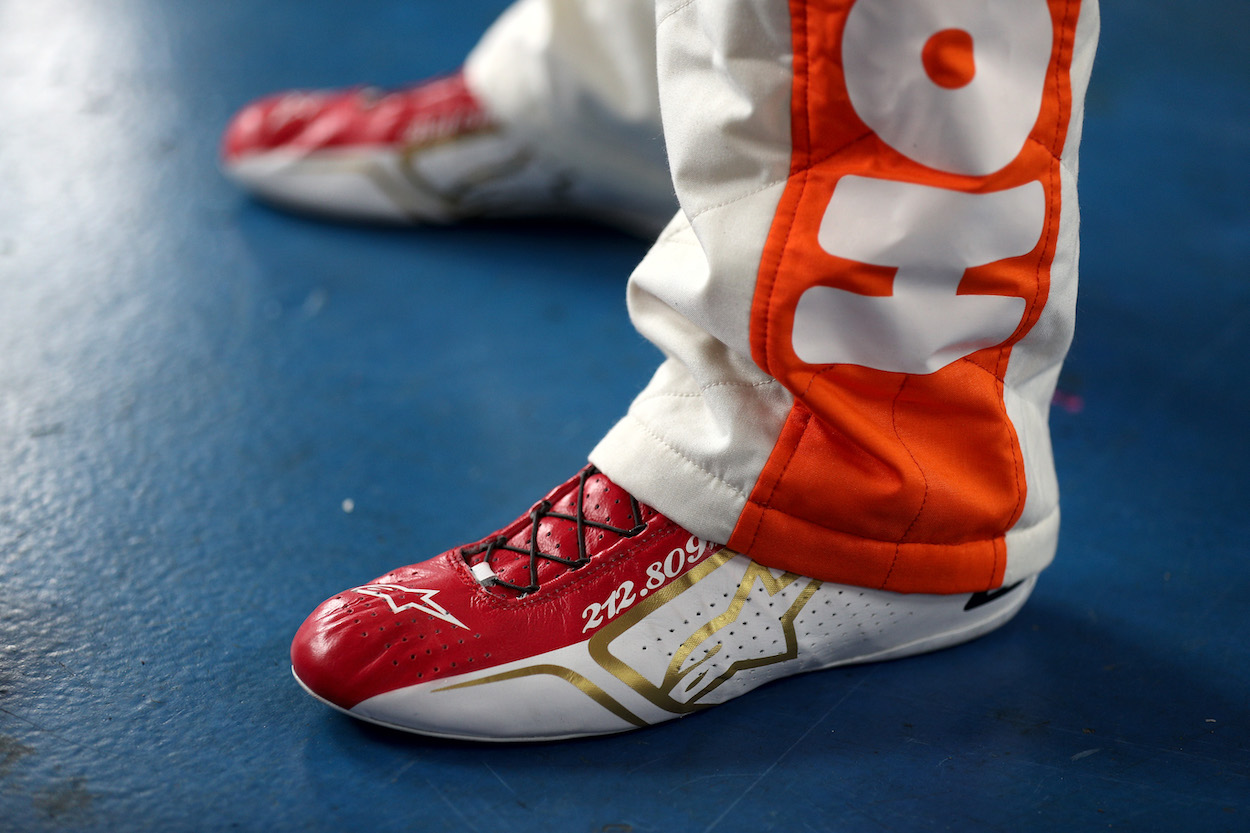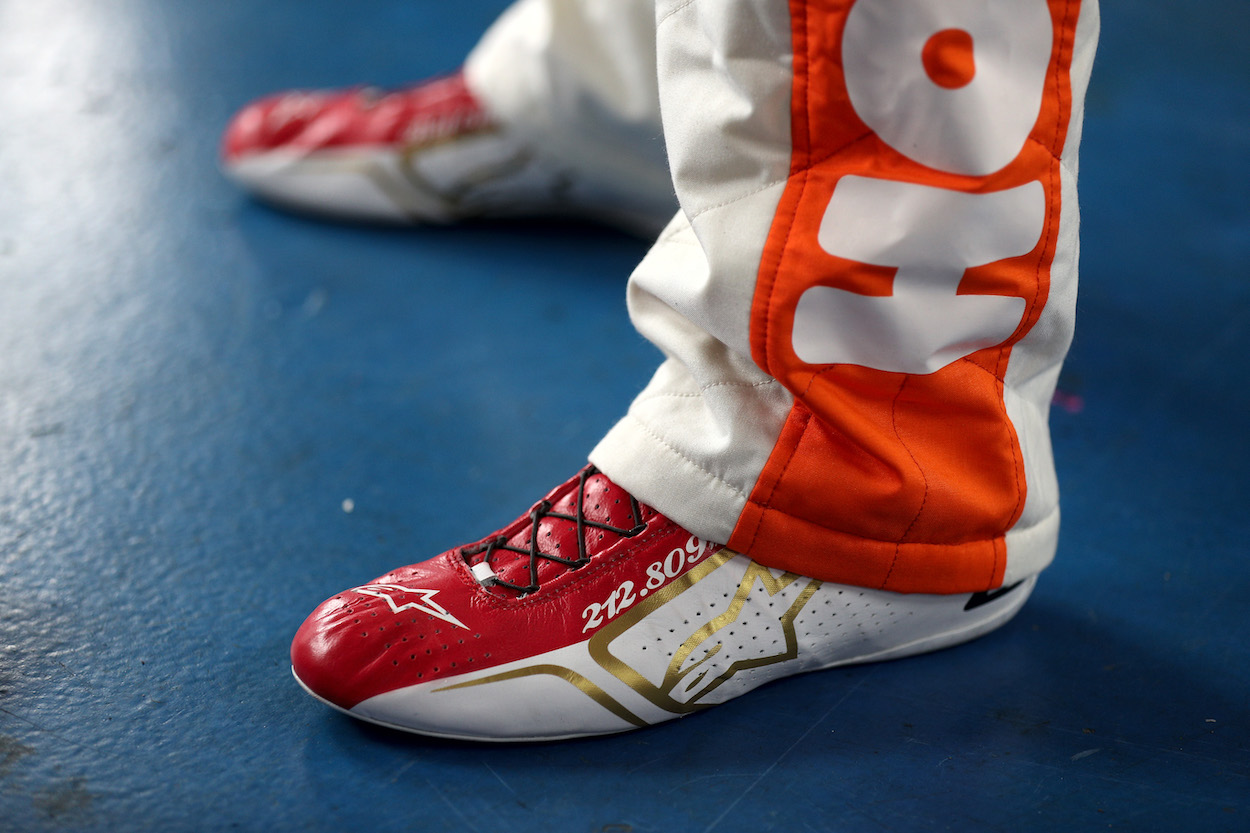 While Chase Elliott wasn't even alive when his father set the record, he's heard stories about it and is understandably proud of what his father accomplished. In 2017, on the 30th anniversary of the record, Elliott wore shoes for the race at Talladega commemorating his dad's record that included the speed as well as the words "World's Fastest Race Car." He also posted about it on Twitter.
"30 years ago this weekend the ole 9 ran 212 here at Talladega, these kicks have me fired up!" he wrote. "Pretty damn cool."
When the younger Elliott was questioned about whether or not he'd be interested in running a few laps in his dad's car, the 2020 NASCAR Cup Series champion was honest.
"I don't know that I can handle it," he admitted. "I would definitely try. I would love to give it a shot. But I don't know I have what it takes to hold it wide open. That's not easy, back then. They laid the spoiler back and I remember dad telling me stories. They'd basically keep leaning it back until he couldn't take it anymore. That's how they figured out when to stop. Kept pushing the limit until he couldn't drive it, which is pretty cool, really."
Why Chase Elliott will never match his father's record
Just days after Bill Elliott set the speed record in qualifying, Bobby Allison was involved in a horrible crash at the same track during the Winston 500 where his vehicle went airborne and destroyed an almost 100-foot section of the fence and narrowly avoided going into the grandstands and creating mass casualties.
After that near-miss, NASCAR made a major change to the cars and required the implementation of restrictor plates, which reduced the power and speed of the cars. Unfortunately, that change had unintended consequences and resulted in large of packs of cars, which generally results in the "big one" at superspeedway tracks like Daytona or Talladega.
Those original restrictor plates remained in place until the 2019 Daytona 500 when NASCAR made other modification requirements of the cars with the sole purpose of keeping speeds under 200 mph.
Chase Elliott may go on to surpass his dad's number of wins and championships in his career, but there's one record he and his fellow NASCAR drivers likely won't ever touch. And any NASCAR driver will admit that it's one of the coolest records to hold.
Like Sportscasting on Facebook. Follow us on Twitter @sportscasting19.