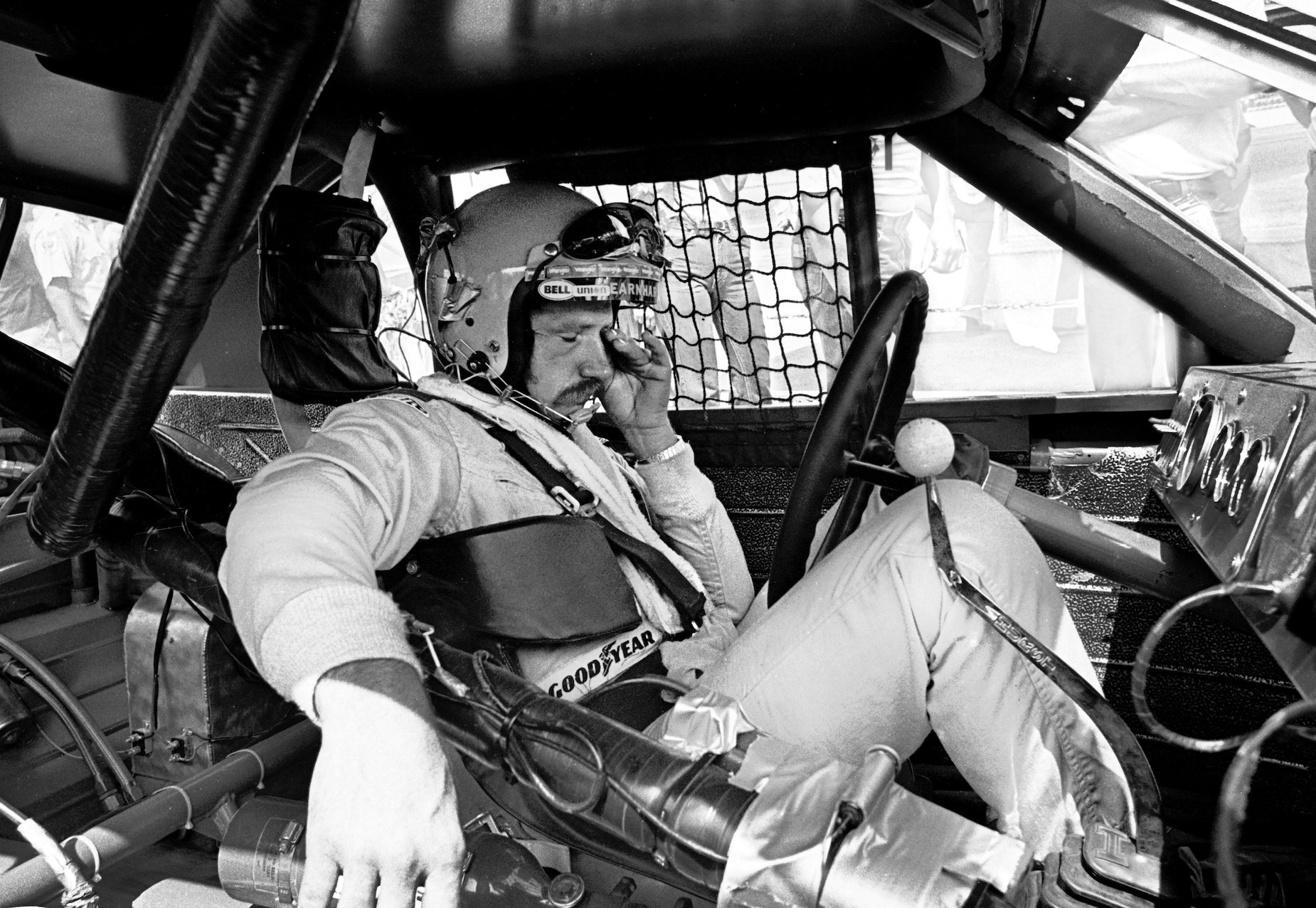 NASCAR Legend Dale Earnhardt Once Blew Off a Chance to Save $20 and Started a Massive Brawl in the Process
There's a reason why Dale Earnhardt Sr. was known as The Intimidator. Even $20 couldn't keep him on his best behavior.
During his time on the motorsports circuit, Dale Earnhardt Sr. wasn't afraid to ruffle a few feathers. The driver was known as 'the Intimidator' for a good reason; he was more than willing to (literally) throw his weight around en route to a checkered flag. Unsurprisingly, that got him in trouble from time to time.
On one occasion, Buddy Parrot lent Dale Earnhardt Sr. $20 and offered him a deal; if he behaved himself during the upcoming race, he didn't have to pay Parrot back. Once he hit the track, though, things quickly took a turn for the worst.
Dale Earnhardt Sr. wasn't afraid to take any prisoners during his legendary NASCAR career
While it's been quite a while since Dale Earnhardt Sr. climbed behind the wheel of a stock car, no racing fan will ever forget him. Not only was the Intimidator a pretty talented driver, but he also did things his own way.
Although his father hoped he'd settle into another line of work, Dale Earnhardt dropped out of high school and climbed behind the wheel. He made his Winston Cup Series debut in 1975; within five seasons, he had claimed Rookie of the Year honors and his first Cup Series championship.
Beyond that natural talent, though, Earnhardt also had another ace up his sleeve: a willingness to do whatever it took to win. While his 'Intimidator' persona and aggressive driving could rub some fans and drivers the wrong way, it ultimately paid off.
By the time he met his tragic end at Daytona, Earnhardt had assembled quite the NASCAR resume. During his 27 Cup Series campaigns, he claimed seven championships and won 76 races; even if you didn't care for the Intimidator, that was still worthy of your respect.
A $20 loan and a NASCAR brawl
While it may not be able to buy happiness, money can usually solve plenty of problems. The promise of a free $20, however, couldn't get Dale Earnhardt to behave himself.
In a NASCAR on Fox video, veteran crew chief Buddy Parrott shared a story about the late Intimidator. The two men were driving to a race when Earnhardt said that he needed something to eat. Parrot loaned him $20 and made him an offer. If the driver didn't mess with fan-favorite Billy Scott that evening, he didn't have to repay his $20 debt.
Earnhardt said the deal sounded good to him. As you might imagine, though, the Intimidator wasn't about to back down from anyone on the track.
"The heat race, he busted Billy Scott's ass. Spun him out." Parrot explained. "The heat race, man. It wasn't even the race." From there, an all-out brawl ensued.
"Here comes all the people in," Parrot continued. "And Dale, he's a little, skinny-armed thing, like this. He's in the middle of the race car with his helmet on…people swinging at him and throwing beer. And about that time, I started seeing people flying through the air… It was Ferrel Harris, my first race car driver. He was a big man and a strong man. He was grabbing people and throwing them away from the car. If it hadn't been for him, we'd all have gotten our ass whipped."
Dale Earnhardt Sr. did alright for himself financially, even without that $20
Since he spun Billy Scott out and started a brawl, it's safe to assume that Dale Earnhardt Sr. had to pay Buddy Parrot his $20. In the big picture, though, that sum proved to be pretty insignificant.
While his Intimidator persona may have caused some problems along the way, it also helped Earnhardt make plenty of money. He was one of the first drivers to recognize NASCAR's business potential. By branding himself as 'the Intimidator,' driving an iconic black car, and selling plenty of merchandise, Earnhardt became one of the faces of motorsports. Even if you didn't like his style, you surely knew who he was.
At the time of his death, Dale Earnhardt's net worth was estimated at roughly $70 million. That's more than big enough to pay Buddy Parrot back, and then some.