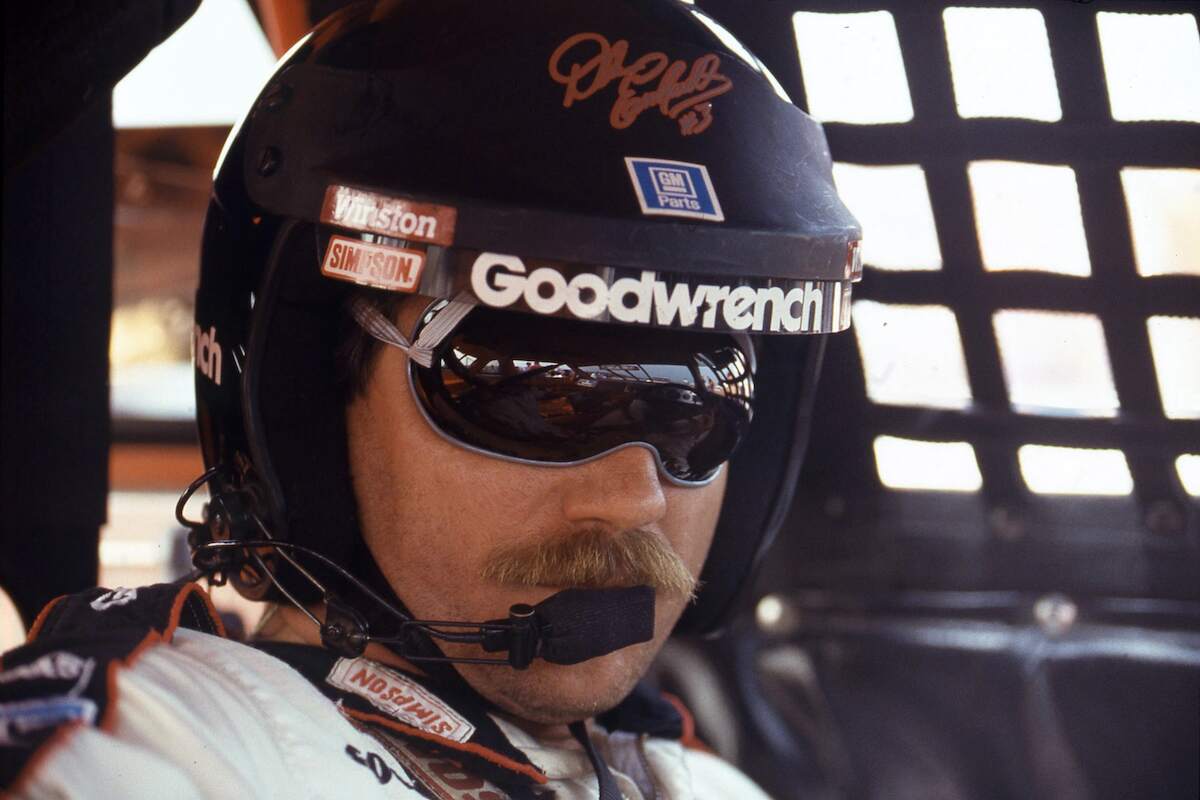 Dale Earnhardt Sr. Once Received a Troubling Death Threat Because of His 'Dirty Driving'
While Dale Earnhardt Sr. was a NASCAR legend, his 'dirty driving' still made him the target of a troubling death threat in 1987.
Even though it's been a while since we've seen him climb behind the wheel, no NASCAR fan will ever forget Dale Earnhardt. Even before his tragic death, the Intimidator had established himself as a motorsports legend, but that didn't mean he was universally beloved.
While it's easy to think of Dale Earnhardt as a fan favorite, not everyone loved his driving. In fact, he once received a troubling death threat from an anonymous writer who took issue with the Intimidator's "dirty driving."
Dale Earnhardt had no problem being NASCAR's bad guy
As any longtime sports fan can tell you, stars aren't always popular. For every person who loves Tom Brady, for example, plenty cheer for his every mistake. In the world of NASCAR, Dale Earnhardt fit that mold perfectly and had no problem playing the villain.
Take, for example, the famous "Pass in the Grass." During a 1987 race, Earnhardt was locked in a battle with Bill Elliott. Not only did Earnhardt survive a brief foray into the infield, but he came back, engaged in a bit more combat with Elliott, and ultimately won the race. Whether or not you thought it was dirty, every race fan saw what happened and couldn't wait to see what happened next.
From then on, Earnhardt's reputation only grew. He drove an iconic black car and was branded "the Ironhead" for his willingness to trade paint. The nickname would later be replaced by 'the Intimidator' and 'the Man in Black,' both of which speak for themselves.
Receiving a death threat due to his 'dirty driving'
For the most part, NASCAR fans accepted Dale Earnhardt's image as part of the show. Not unlike a pro wrestling heel, he had no problem donning 'the black hat' and branding himself as the bad guy. In 1987, however, someone took things a bit too far.
Shortly after the Pass in the Grass occurred, an anonymous letter arrived at NASCAR headquarters. Thanks to Freedom of Information requests by MuckRock and a write-up by Jalopnik, we know that letter contained a threat against Earnhardt's life.
"When NASCAR comes north to Poccono [sic], Watkins Glen, and Dover I suggust [sic] you leave Dale Ernhart home,' the writer explained. "If he comes to race I advise him to 1) have some bodyguards, or 2) wear a bullet-proof vest. I will be at one track, probably all three with my 30.06. When I get a clear shot…."
The issues apparently stemmed from the Intimidator's driving. Whoever penned the letter felt he was taking liberties on the track and needed to pay the price.
"You f—ing people won't do anything about his dirty driving, so someone else will have to," the note continued. "He has pushed his way around NASCAR tracks for too long. If that f—ing son of a b—- wants to drive like that, then let him drive a super modified on the dirt tracks. Then he would get pushed back, probably right off the track and into the field where he belongs. You keep talking about the integrity of the sport, and let him get away with all his s—. … Tell Dale to watch his ass WHEREEVER [sic] he goes."
Dale Earnhardt Sr. kept racing and put together an impressive career
Needless to say, NASCAR took that threat against Dale Earnhardt's life pretty seriously. The FBI was notified, and local police were dispatched to monitor the driver.
Thankfully, the rest of the year went without incident. Earnhardt made two trips to Pocono Raceway. He finished in fifth place during one race, won another, and was never shot at. Similarly, no assassination was attempted at Watkins Glenn or Dover, and the case was eventually closed.
In terms of racing, the letter didn't seem to affect Earnhardt's performance. He claimed his third Cup Series championship that season and, by the time he died, had taken the crown a grand total of seven times.
While there's no way of knowing what happened behind closed doors, one thing became clear: At least publicly, you couldn't intimidate the Intimidator.