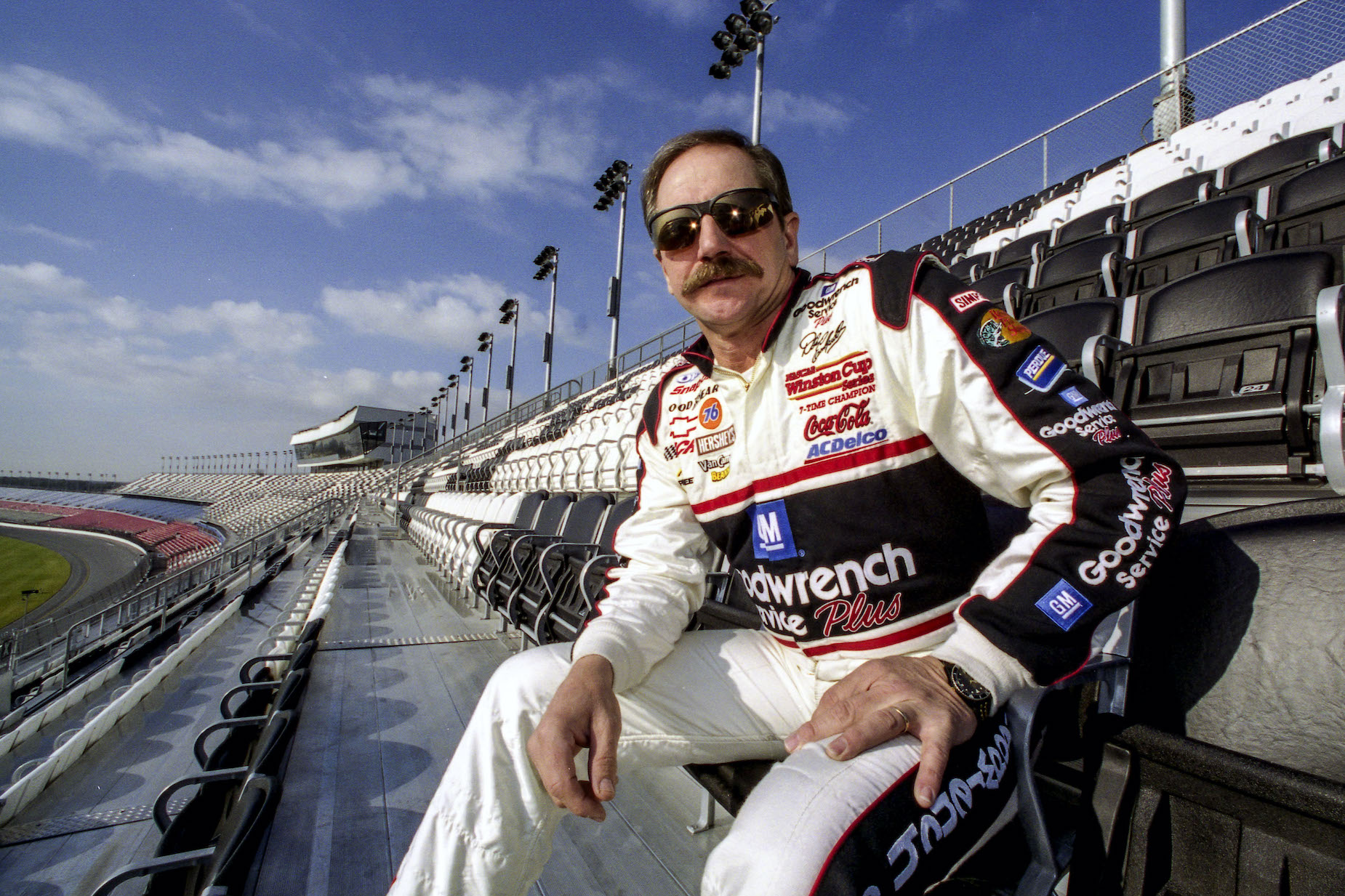 Dale Earnhardt Sr. Used His $70 Million Net Worth to Commission an Incredible Splurge but Tragically Died Before He Ever Enjoyed It
Dale Earnhardt Sr. used his massive net worth on a luxurious splurge, but died before he ever got to enjoy it.
During his motorsports career, Dale Earnhardt Sr. grew into one of racing's biggest stars. While the Intimidator wasn't everyone's cup of tea, no one could argue with his on-track resume success; that, combined with his incredible popularity, helped him build up a sizable fortune.
With millions of dollars in the bank, Dale Earnhardt Sr. apparently decided to splash some cash and commission an incredibly luxurious splurge. Unfortunately, fate intervened, and the Intimidator tragically died before getting to enjoy his 'Sunday Money.'
Dale Earnhardt Sr. proved to be a NASCAR legend
As every racing fan knows, Dale Earnhardt Sr.'s NASCAR career ended in an awful tragedy at the 2001 Daytona 500. His legacy, however, goes far beyond that fateful moment.
Although Ralph Earnhardt hoped his son would find a different career, Dale eventually followed joined the family business. He dropped out of high school and climbed behind the wheel; from there, the rest is motorsports history.
Earnhardt made his Winston Cup Series in 1975 and, in 1979, was crowned Rookie of the Year. He wasn't just a flash in the pan, though. In 1980, the Intimidator captured his first Cup Series title. He'd earn six more by the time his career came to an untimely end.
Beyond those championships, Earnhardt proved to be an incredibly successful driver. He took part in 676 NASCAR Cup Series races across 27 seasons. The Intimidator won 76 of them and finished in the top 10 a grand total of 428 times.
Dale Earnhardt Sr. also built up an impressive net worth
No matter your chosen job, you've probably heard plenty of cliches about doing what you love. While Dale Earnhardt Sr. surely loved racing and proved to be pretty talented behind the wheel, he also built up a massive net worth during his NASCAR career.
Beyond his on-track success—winning seven championships is only going to help your bottom line—Earnhardt also saw NASCAR's potential and built himself into a brand. Even if you never watched a race in your life, you were probably familiar with the driver.
"Earnhardt became a household name in part from myriad multimillion-dollar endorsements that aligned him with ubiquitous trademarks ranging from fast food (Burger King) to toys (Hasbro) to beverages and snacks (Coca-Cola and Nabisco)," Nate Ryan of NBC Sports explained.
Thanks to that combination of endorsements, on-track success, and licensing deals—the Intimidator sold plenty of branded merchandise over the years—Dale Earnhardt Sr.'s net worth clocked in at approximately $70 million at the time of his death.
The NASCAR legend died before getting a chance to enjoy his new yacht
When you remember Dale Earnhardt Sr., it's easy to imagine the North Carolina native driving a race car or getting down and dirty in his garage. The NASCAR legend, however, also could enjoy the finer things in life. Take, for example, the yacht he commissioned.
The Intimidator, however, wasn't just going to open his checkbook and let someone else have the final say. As explained by Joe Marusak of The Charlotte Observer, "Earnhardt selected the layout, interior and other features for the yacht, which took more than a year to build."
The vessel was named Sunday Money, in reference to both the driver's NASCAR success and country music song, and featured plenty of sweet details, like "Earnhardt's custom compass rose design found in the flooring and several window etches." It also features five bedrooms and all the bells and whistles you'd expect on a 100-foot vessel.
Dale Earnhardt Sr., however, never got the chance to enjoy his luxury yacht. It "was close to completion" when the Intimidator met his tragic end during the Daytona 500; the boat has since changed hands and, in 2019, hit the was once again listed for sale. The asking price? A cool $4.2 million.
Dale Earnhardt certainly knew a thing or two about cars; it seems like boats weren't too outside of his comfort zone, either.