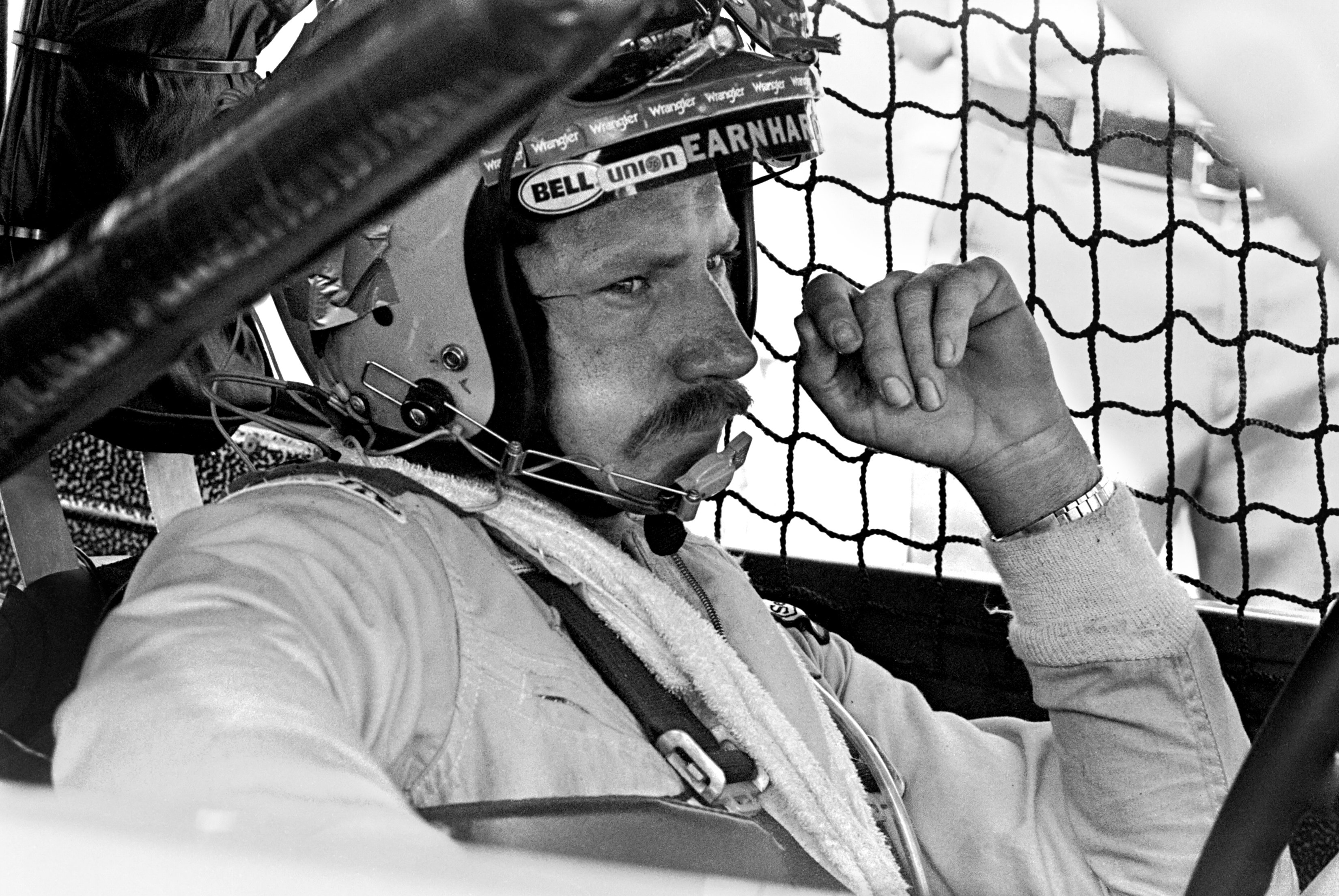 Dale Earnhardt Had No Problem Removing the Confederate Flag From His Truck: 'He Didn't Want To Offend Anybody'
While Dale Earnhardt seemed like a pretty intimidating guy, he once removed the Confederate flag from his own truck to make sure everyone was comfortable.
When you hear the name Dale Earnhardt, a very specific character probably springs to mind. The iconic driver wasn't known as 'the Intimidator' ironically; on the track, he wasn't afraid to push himself, his car, or his opponents as hard as possible in pursuit of victory. For a time, nothing could strike fear in the heart of a NASCAR driver like the sight of the black number three car in the rearview mirror.
Despite that pop-cultural presence, Dale Earnhardt also had a softer side to him. On one occasion, for example, the motorsports legend removed a Confederate flag from his truck out of respect for his housekeeper.
Dale Earnhardt was a NASCAR legend, even before his tragic death
These days, it's almost impossible to hear the name Dale Earnhardt without thinking of his tragic death at the 2001 Daytona 500. His legacy, however, stretches far beyond that moment.
Despite his father Ralph's wishes, Earnhardt was drawn to the track; he dropped out of high school and found a home behind the wheel. He turned pro, making his Winson Cup debut in 1975 and, by the end of the decade, had captured the NASCAR Rookie of the Year title and established himself as a legitimate talent.
From there, Earnhardt's star only continued to rise. He captured the Cup Series championship for the first time in 1980; he would claim the top spot six more times before the end of his career. The Intimidator became the face of NASCAR, feared and respected by other drivers and beloved by fans around the country.
In total, Dale Earnhardt climbed behind the wheel for 676 NASCAR Cup Series races across 27 seasons. He won 76 of them and finished in the top 10 a grand total of 428 times.
Cutting the Confederate flag off his truck
When someone is literally nicknamed 'the Intimidator,' you don't expect them to put too much stock in other people's feelings. Dale Earnhardt, however, did things a bit differently.
On a 2015 episode of the Fast Lane Family podcast, Earnhardt's oldest daughter, Kelley, fielded questions about her late father. She also shared a story that showed "a lot about [Dale Earnhardt's] heart and just how he cared for people because he was very intimidating."
"On my dad's truck, he had this sticker with a rebel flag that said 'American by birth, Southern by the grace of God," Kelley explained, according to NBC Sports. "At the time, we had this housekeeper named Ann, and she was the most awesome lady. She was an African-American lady, and she asked my stepmother about my dad's rebel flag on the back of his truck."
Word of that question apparently got back to Earnhardt and he decided to take matters into his own hands.
"And so the next thing we know my dad's out there with a knife and a razor blade, and he's cutting the rebel flag out of the sticker," Kelley continued. "He didn't want to offend anybody or make anybody mad in that manner. It was so sweet. It was a little kind-hearted thing. She just thought that was the best. She's like, 'That's just so awesome that you would do that.' He had a good heart, a big heart."
NASCAR has since followed Dale Earnhardt's lead regarding the Confederate flag
While it's not clear when Dale Earnhardt removed the Confederate flag from the back of his truck, it had to have happened sometime prior to February 2001. Almost 20 years later, NASCAR has followed in his footsteps.
After Bubba Wallace called for the removal of Confederate flags, NASCAR compiled during the summer of 2020.
"The presence of the Confederate flag at NASCAR events runs contrary to our commitment to providing a welcoming and inclusive environment for all fans, our competitors and our industry," NASCAR said in a statement, according to the New York Times. "Bringing people together around a love for racing and the community that it creates is what makes our fans and sport special. The display of the Confederate flag will be prohibited from all NASCAR events and properties."
Despite the corporate language, that sentiment sounds similar to Dale Earnhardt's underlying motives. No one, whether they're a NASCAR fan or not, should be made to feel excluded or unwelcome.