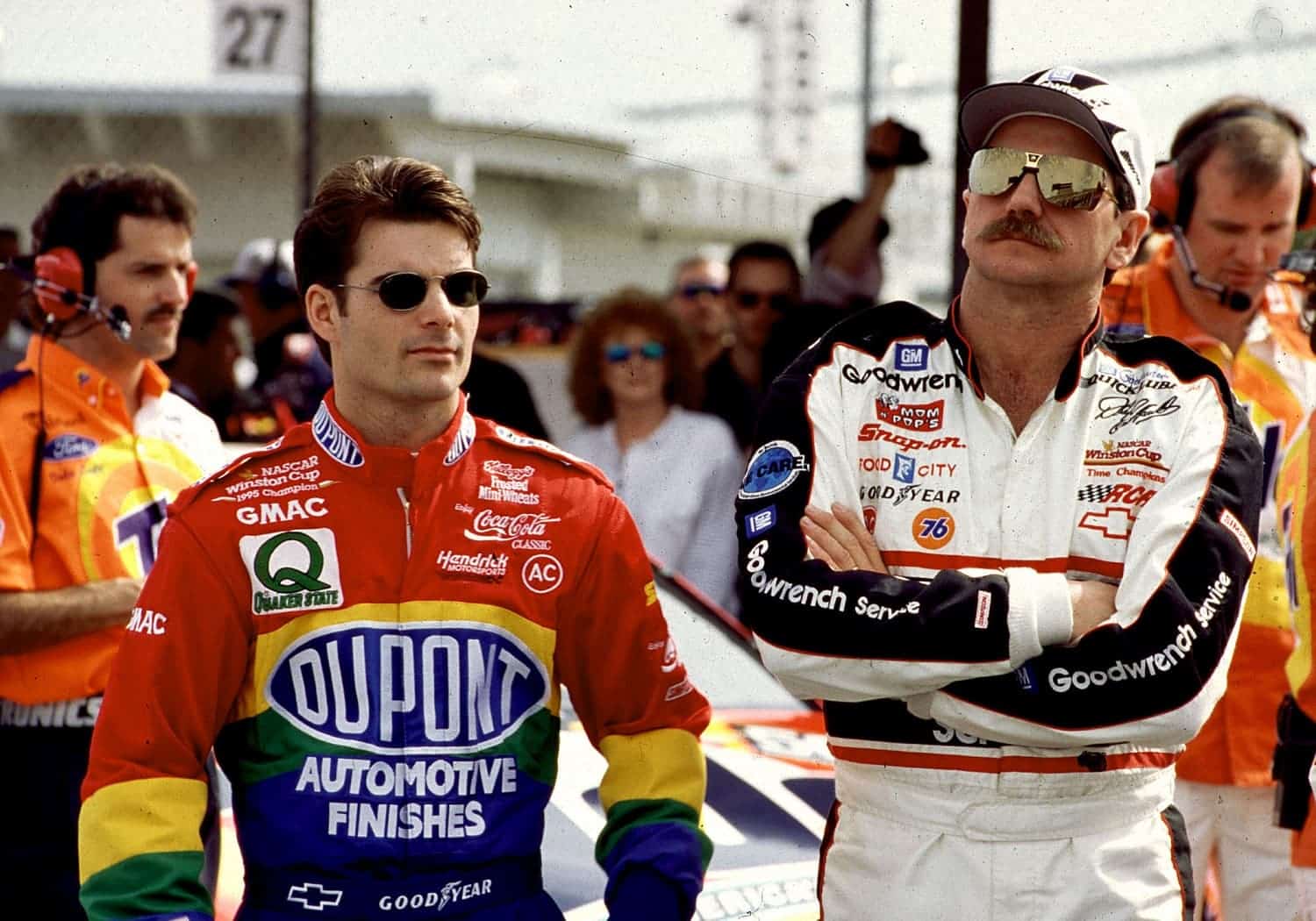 Dale Earnhardt Battled Jeff Gordon and Rusty Wallace on Weekends and Made Them Money During the Week
Dale Earnhardt brought other top drivers in on business deals, knowing they could make more as a group than he could generate himself.
Dale Earnhardt's reputation and his record went hand in hand. The NASCAR legend won 76 Cup Series races and seven championships, and much of that success corresponded to the days when the Hall of Famer was known as "The Intimidator."
But while he was swapping paint with racing rivals on weekends, he was partnering with them on business propositions the rest of the week. Earnhardt had the name recognition to attract business opportunities, but he was more than willing to spread the wealth.
Dale Earnhardt excelled even in his waning years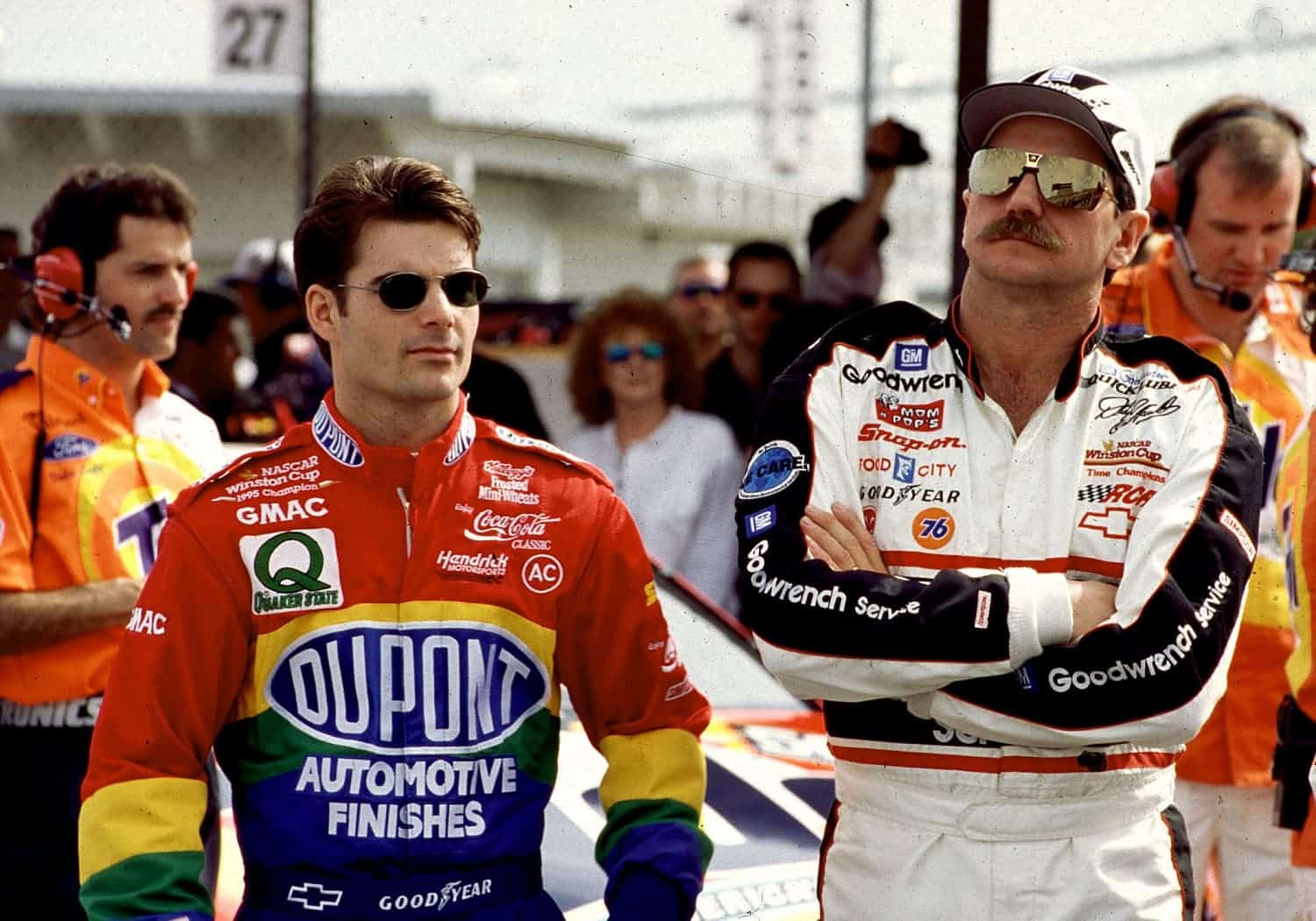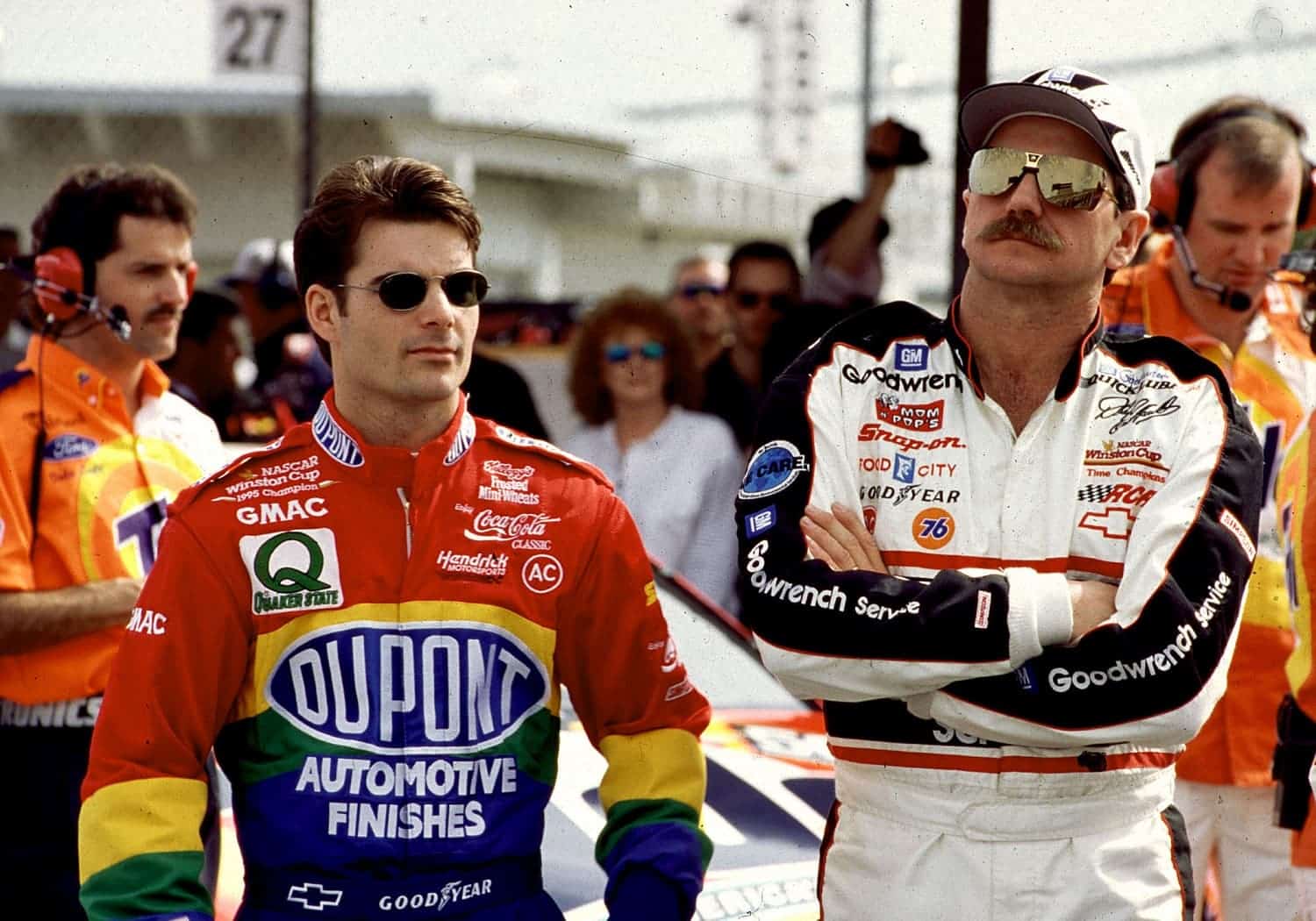 Even the decline in Dale Earnhardt's performance after his seventh and final Cup Series championship wasn't much of a dropoff since he never finished lower than eighth in points over the final six seasons.
However, the 1995-2000 timeframe synched with the ascension of Jeff Gordon, who won 50 races and three of his four championships in that span. Head-to-head for their careers, Gordon held a 52-23 lead in wins and finished better than Earnhardt in 135 of 258 races.
Rusty Wallace was more of a contemporary with The Intimidator, and their head-to-head numbers were closer than some might recall. From 1980 to 2001, Earnhardt held leads of 69-53 over Wallace in wins though 310-217 in higher finishes.
If Gordon and Wallace were approximately equal to him in results, Earnhardt, who was 49 when he died in 2001, did treat them as exact equals when there was money to be made.
Dale Earnhardt brought other drivers in on his deals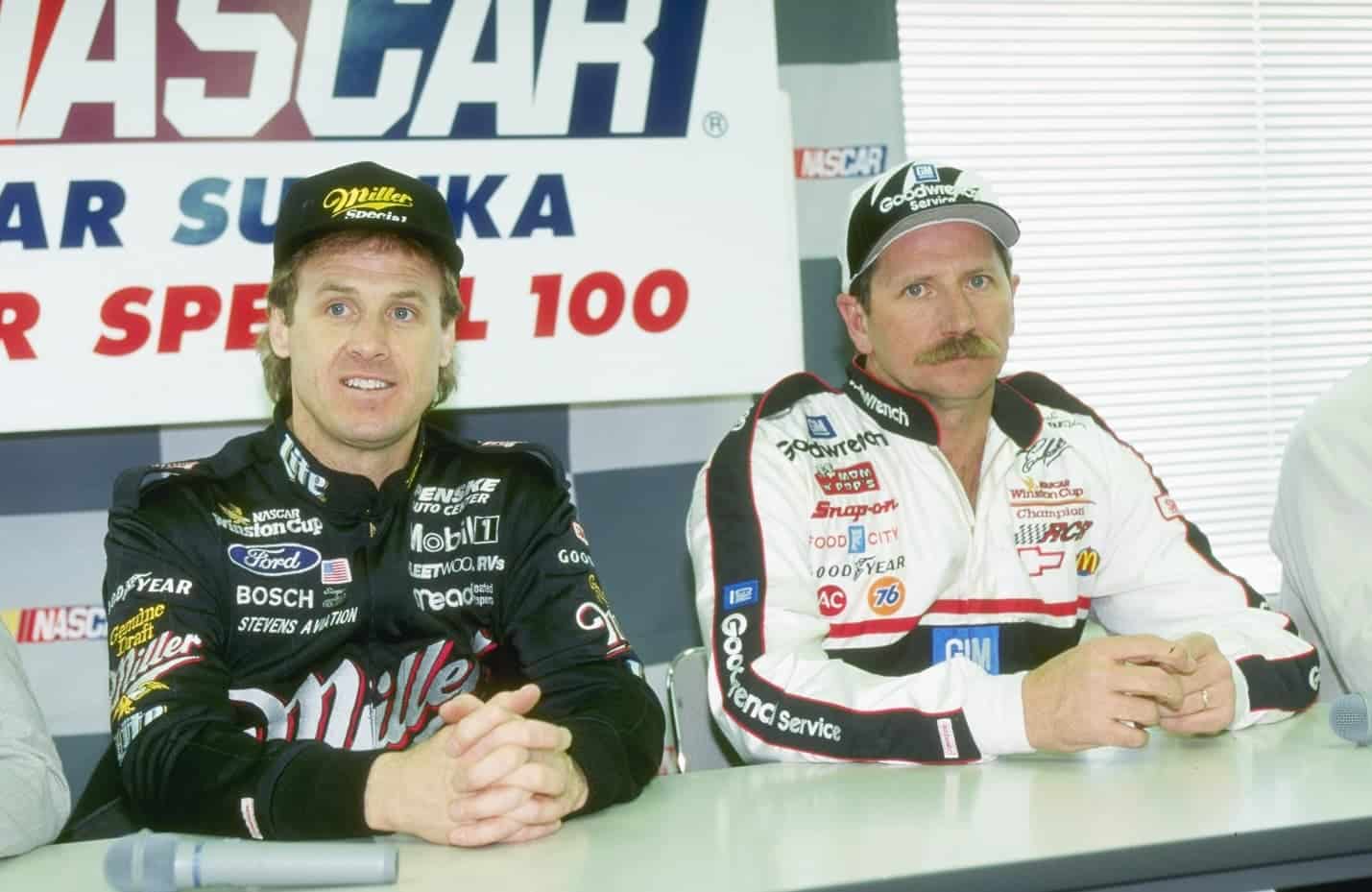 As part of a retrospective in 2021 done around the 20th anniversary of Dale Earnhardt's death, NBC Sports compiled an extensive oral history about many facets of the driver's life. One of the more interesting pieces was a look into the NASCAR star's business acumen.
Earnhardt built Dale Earnhardt, Inc., into a formidable racing organization. Alongside his third wife, Teresa Earnhardt, he also nurtured an ancillary business empire. Don Hawk came aboard in 1993 to help the couple make even more money.
"I remember Dale and Teresa asking, 'What are we going to do that's different?'" Hawk recalled. "I said, 'We're going to market Dale Earnhardt as an athlete, not a race car driver.'"
Together, they brought some other top drivers along for the figurative ride. Dale Jarrett said Earnhardt made him a partner on three profitable deals.
"He was a smart businessman who understood that getting people like Terry Labonte and Rusty Wallace and myself and Bobby Labonte was a part of it. … We could be competitors on the track and every weekend we could try to beat other on the track, but as a group, we were much stronger in providing fans with what they wanted in souvenirs. He helped make a lot of us a lot of money."

Dale Jarrett
Jeff Gordon: 'He knew it all'
Dale Earnhardt wasn't above mixing financial business with the racing business. Rusty Wallace remembers the two of them discussing leveraging paint schemes to sell merchandise with NASCAR executive Bill France Jr. before a race at North Wilkesboro.
"So, we get in the race, I come off Turn 2, he bangs me in the back end. I got hot and come off Turn 2, and I slammed the brakes," Wallace said. "He hit me so hard, it tore off his grille and front end. I finished second, and Old Man France comes down and says, 'What in the hell are you doing out there, man?' Just selling T-shirts, boss. I really respected (Earnhardt). He taught me a lot."
One of Jeff Gordon's deals with Earnhardt was in a business selling diecasts, a staple of NASCAR memorabilia collectors.
"He would know who was selling (how much) every weekend," Gordon said. "Where his sales are, where the other drivers are, he knew it all. I think my stuff started getting up there. I'm sure there was a little rivalry and competition, but he embraced it and said, 'Man, I think we got something here we can grow.'"
Said business manager Don Hawk: "For an eighth-grade education, he was very sharp. You didn't have to tell him twice, and one thing he understood was money."
Got a question or observation about racing? Sportscasting's John Moriello does a mailbag column each Friday. Write to him at [email protected]