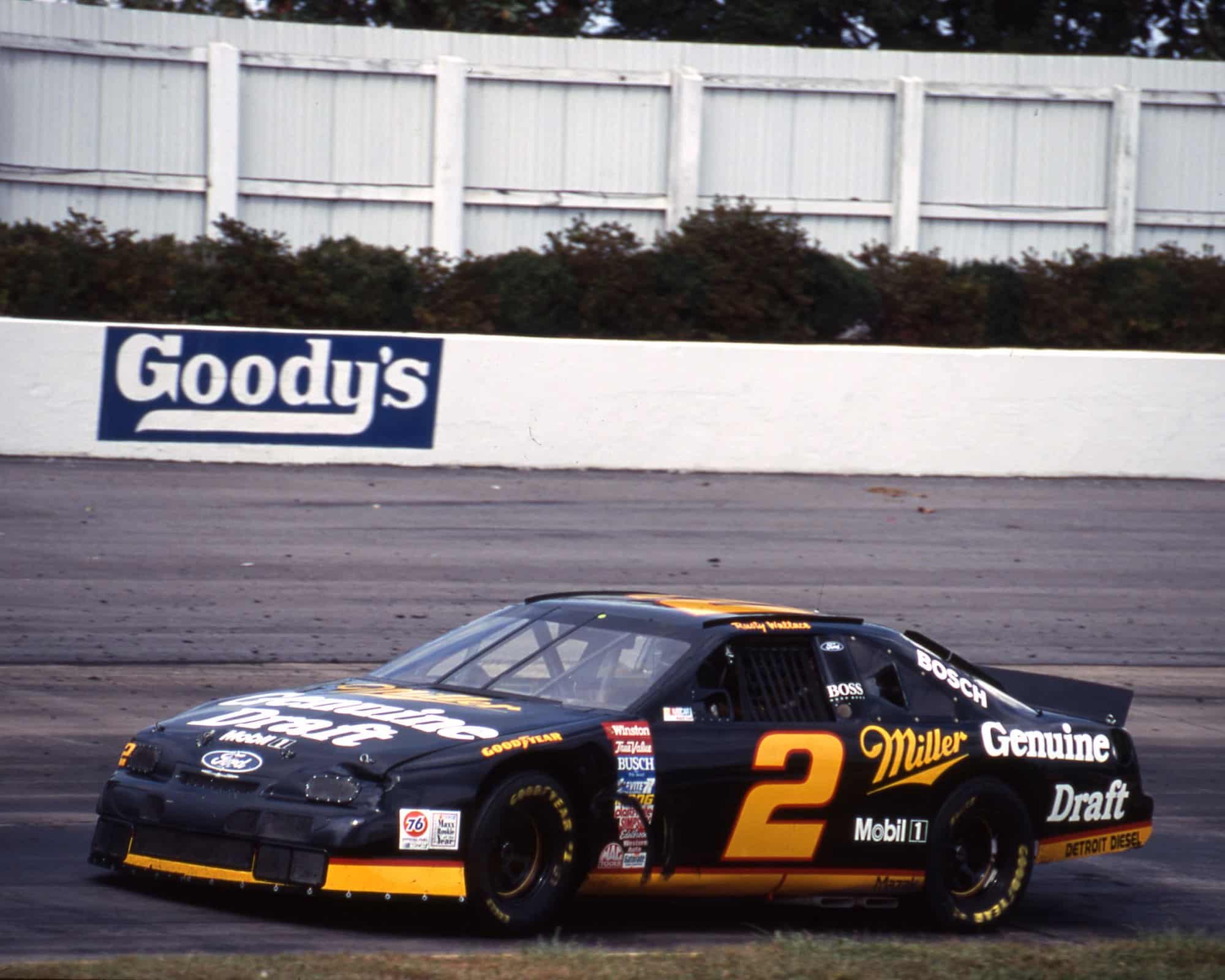 Rusty Wallace Reveals Reason He and Dale Earnhardt Delivered Moving Tribute for Alan Kulwicki and Davey Allison After 1993 Season Finale That Happened 29 Years Ago Today
Rusty Wallace revisited the 1993 season finale on SiriusXM NASCAR Radio today on the 29th anniversary of the race, including the moving tribute he and Dale Earnhardt made in honor of Alan Kulwicki and Davey Allison.
The NASCAR Cup Series season concluded on this day in 1993, and it was a year to remember as Dale Earnhardt and Rusty Wallace had an epic season-long battle for the championship. 
Unfortunately, that year was also marred by tragedy, with Alan Kulwicki and Davey Allison dying in aviation accidents. Moments after the final race of the season ended, Earnhardt and Wallace pulled off an impromptu move honoring their fallen competitors. This week during an appearance on SiriusXM NASCAR Radio, Wallace revisited that race and talked about the moving display and how it all came about. 
Rusty Wallace wins race, but Dale Earnhardt wins season championship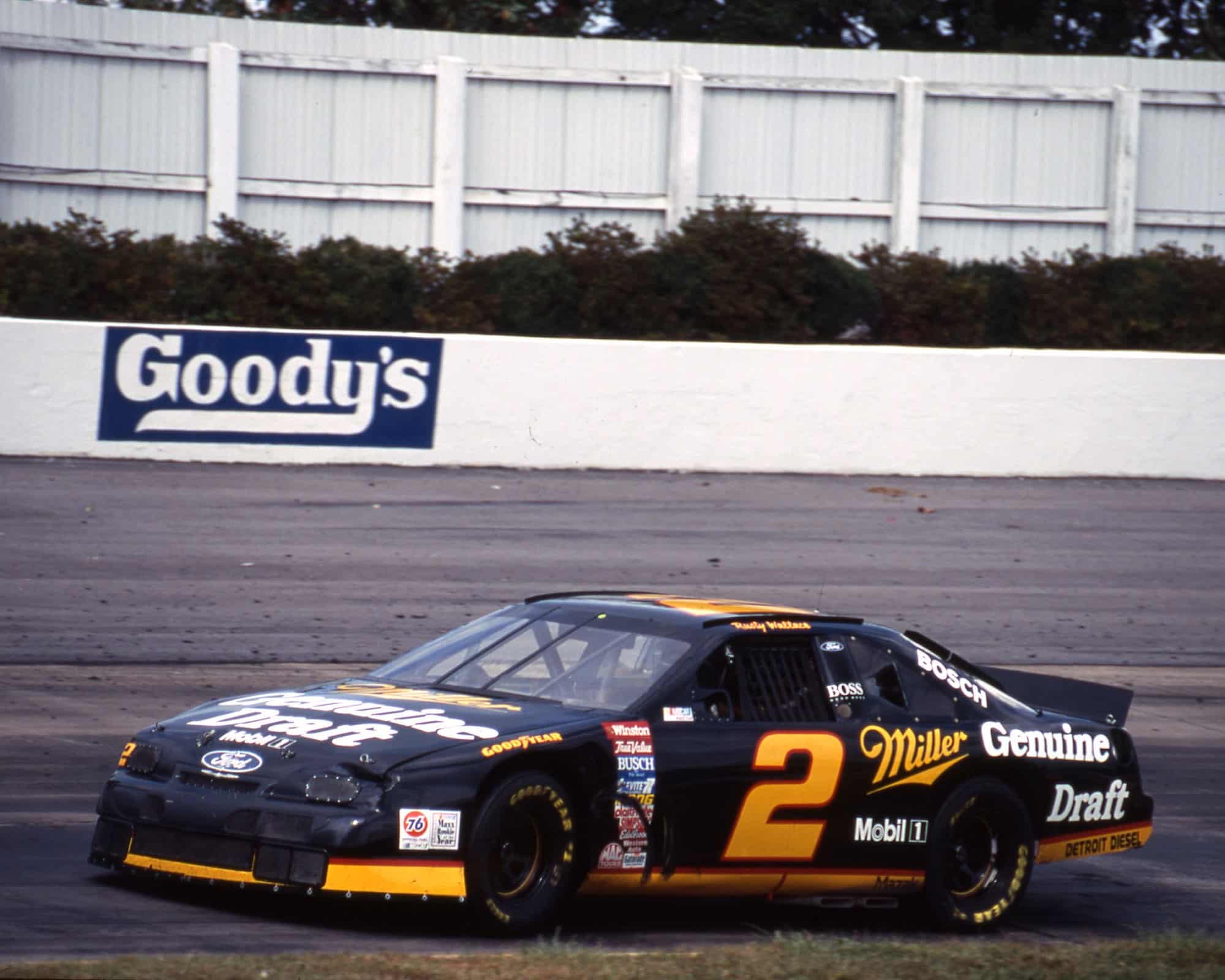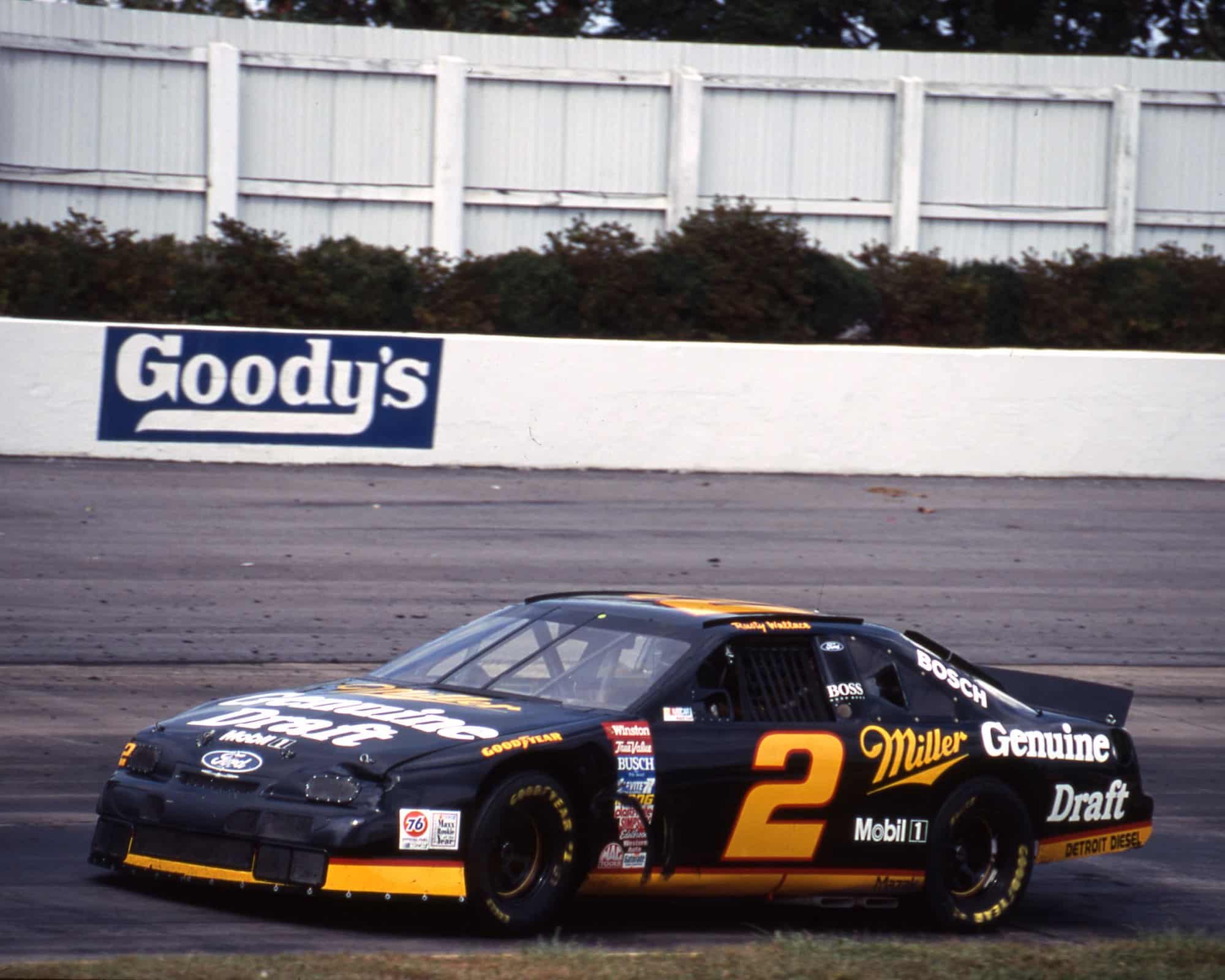 Rusty Wallace won the second race of the 1993 season. Davey Allison won the following race. Two races later, Dale Earnhardt made his first trip of the season to Victory Lane at Darlington. Unfortunately, that was Alan Kulwicki's final race. He died several days later in a plane crash.
Over the course of the next 10 races, Wallace won three times. Earnhardt won three times, his last being the summer race at Daytona. It was that kind of year. 
Then tragedy struck again. Allison died in a helicopter accident just over a week later. 
With heavy hearts, the drivers resumed the season, and the two frontrunners continued battling for the points lead. When it was all said and done, Earnhardt won six times. Wallace won 10, including the season finale at Atlanta. Despite the race finish, The Intimidator won the championship.
Wallace revisits tribute to fallen drivers after final race in 1993
Moments after Wallace crossed the finish line and won the Atlanta race, he and Earnhardt were prepared to celebrate their respective achievements. But they did so with their two fallen drivers in mind. The Penske Racing driver grabbed the flag bearing the No. 28 of Allison. The Richard Childress Racing driver carried the No. 7 flag of Kulwicki. Both cars then proceeded to do a Polish victory lap. 
"I'm racing Dale for the championship," Wallace said this week in an interview on SiriusXM NASCAR Radio, discussing the 1993 season. "I had my horrible crash at Talladega, but that year I ended up winning 10 races, and it came right down between him and I. 
"So I think at the very end of the year it was just a way for Dale and I to honor those guys. I think through the year at different times, we each had these flags and stuff like that. I really don't remember Dale saying, 'Hey Rusty, you're going to win, and I'm going to finish second and we'll have these flags ready to go.' I think it was spontaneous. A lot of it really was done with the crew guys. The crew guys were very involved in that and they were always ready with those flags just to honor our fallen. I think it was a spontaneous deal. It was definitely not a planned deal."  
Pair battled for years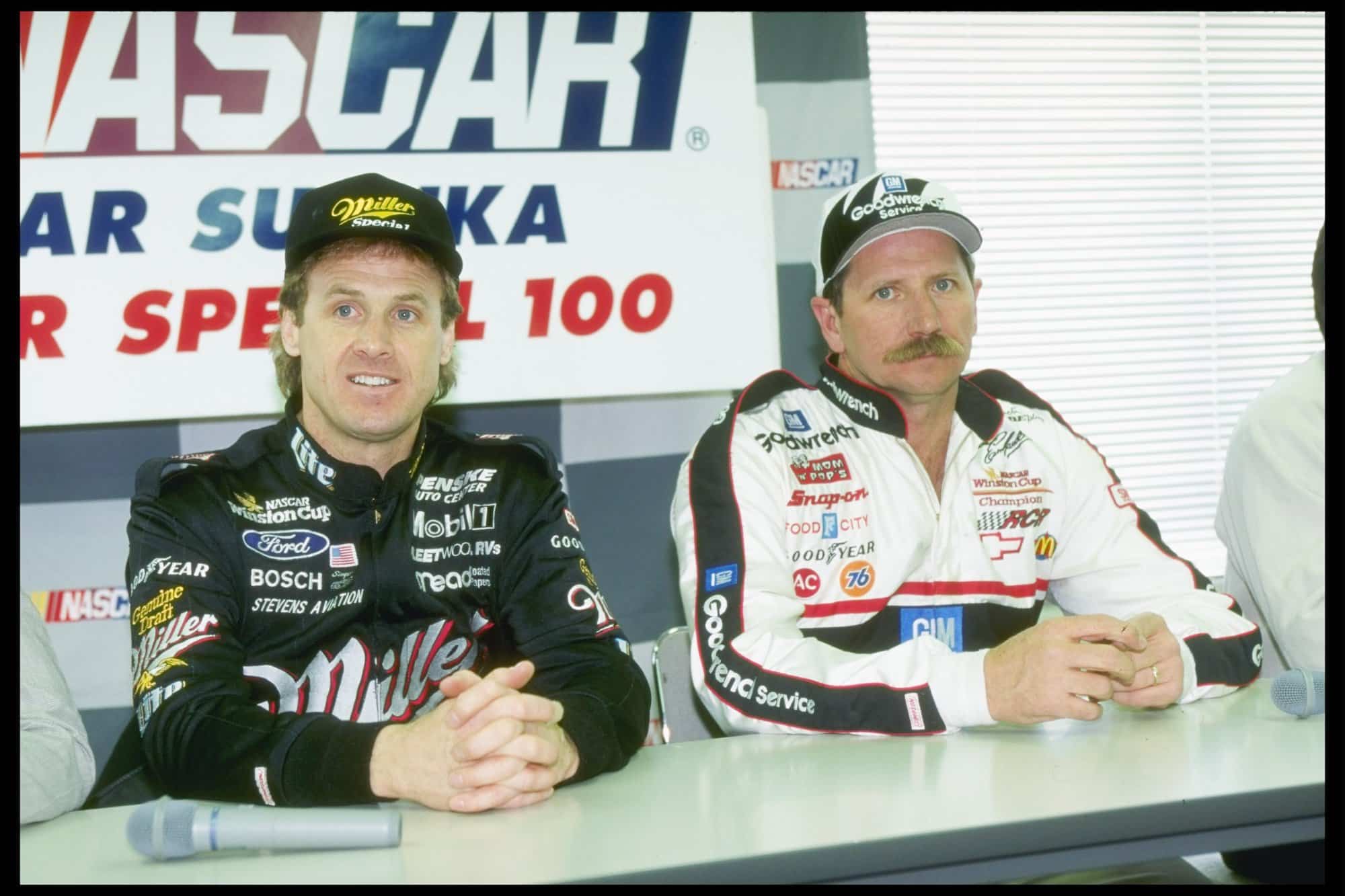 After that 1993 season, Wallace and Earnhardt continued dueling against each other until the latter's untimely death at the 2001 Daytona 500. Earnhardt won his seventh and final title a year later, and won a total of 17 more races.
Wallace never won a second title but did add 24 more wins to his resume, including his last one in 2004, a year before he retired. 
While both drivers had plenty of memorable wins and achievements in their storied careers, fans will always remember that special tribute following the 1993 season finale, where they honored their fallen competitors in a moving display.