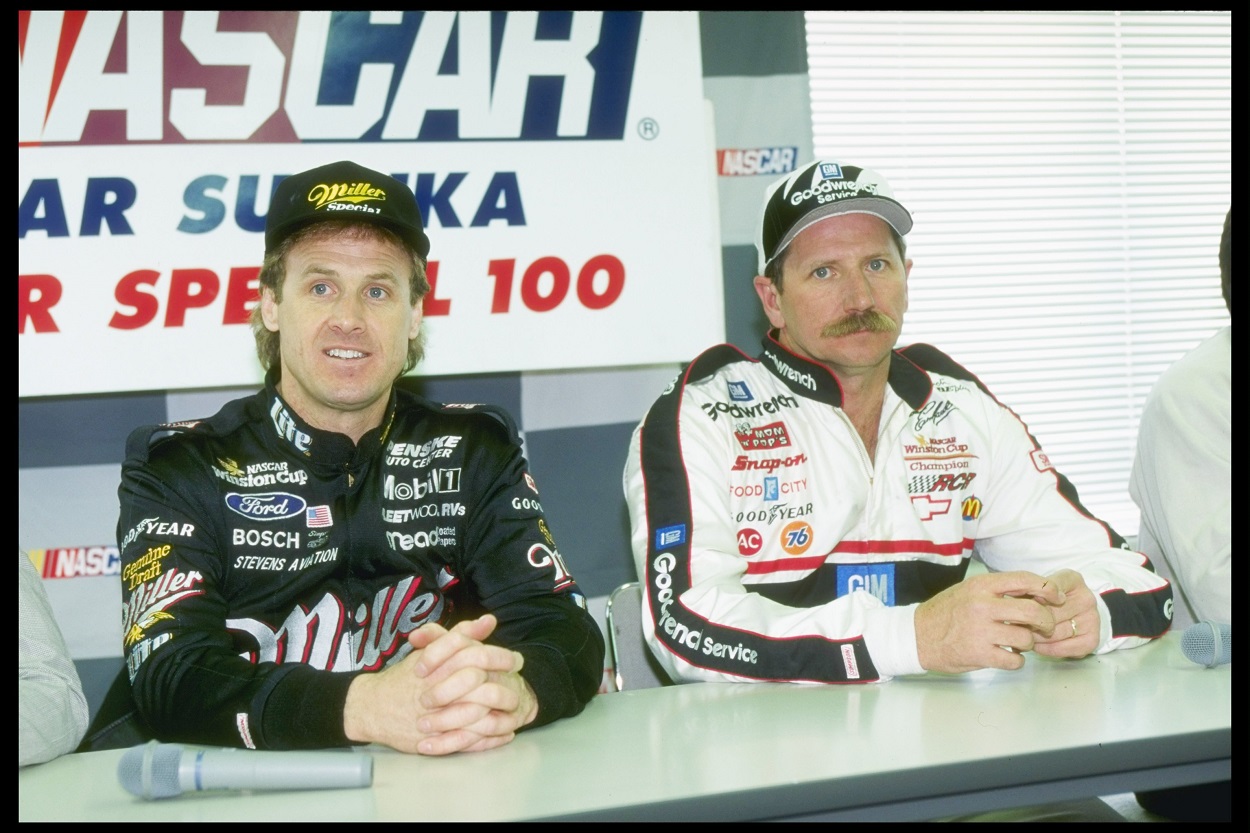 Dale Earnhardt Is Lucky He Didn't Kill Good Friend Rusty Wallace With an Unnecessary Bump at Talladega Superspeedway in 1993
Dale Earnhardt Sr. caused Rusty Wallace to flip at the end of the 1993 NASCAR Cup Series Winston 500 at Talladega Superspeedway.
Over the course of his legendary NASCAR career, Dale Earnhardt Sr. didn't make many close friends. True to his "Intimidator" nickname, he was typically more concerned with striking fear into his opponents and winning races. And he certainly won plenty as he sits in eighth place on the all-time Cup Series wins list with 76.
Rusty Wallace was one of the few fellow drivers Earnhardt somewhat let into his inner circle, but that certainly doesn't mean the two didn't clash on occasion. After all, it is competitive racing.
One such time in which the two got tangled up was at the 1993 running of the Winston 500 at famed Talladega Superspeedway. Speeds get pretty high on the 2.66-mile tri-oval, so even the slightest nudge can lead to catastrophe.
And that's exactly what happened that day as Earnhardt unnecessarily caused Wallace to have one of the scariest-looking crashes in Talladega history, one that could and probably should have been far worse than it thankfully turned out.
Dale Earnhardt Sr. forced Rusty Wallace into one of the worst wrecks in Talladega history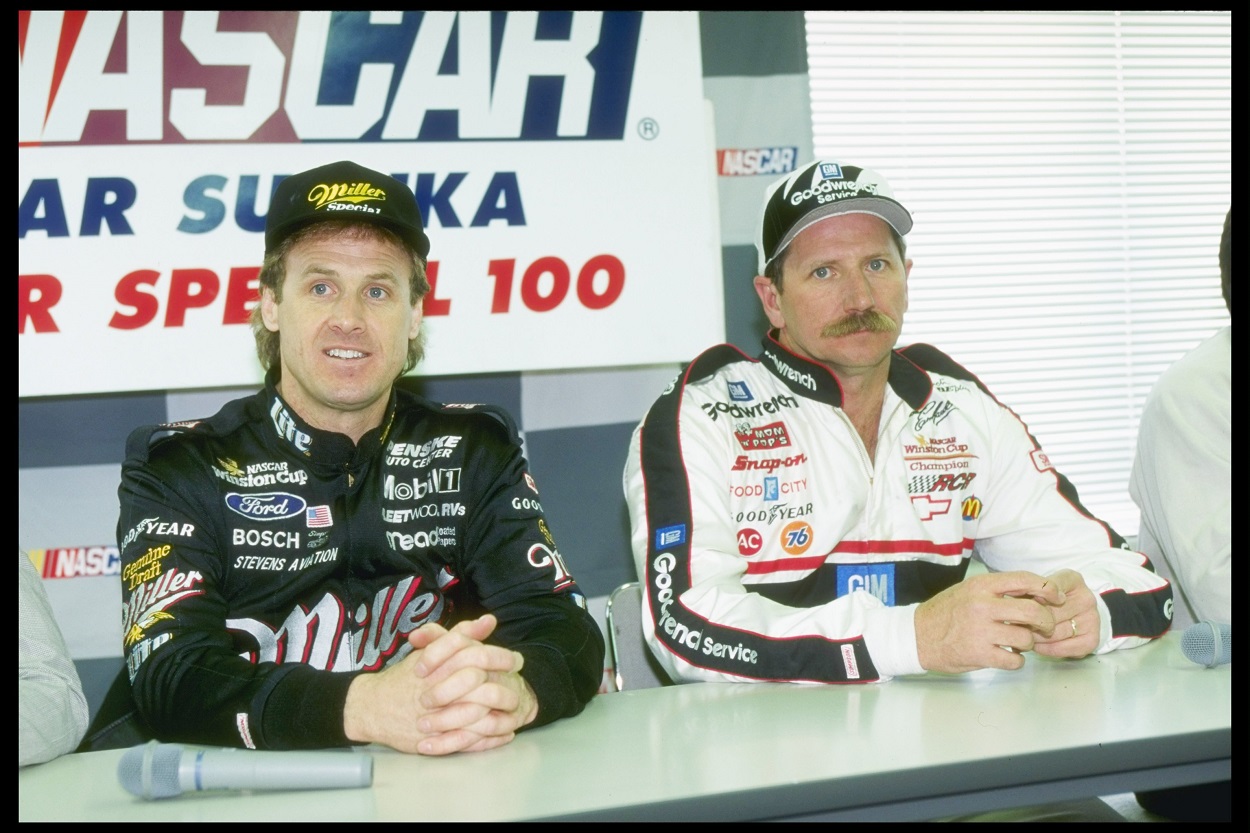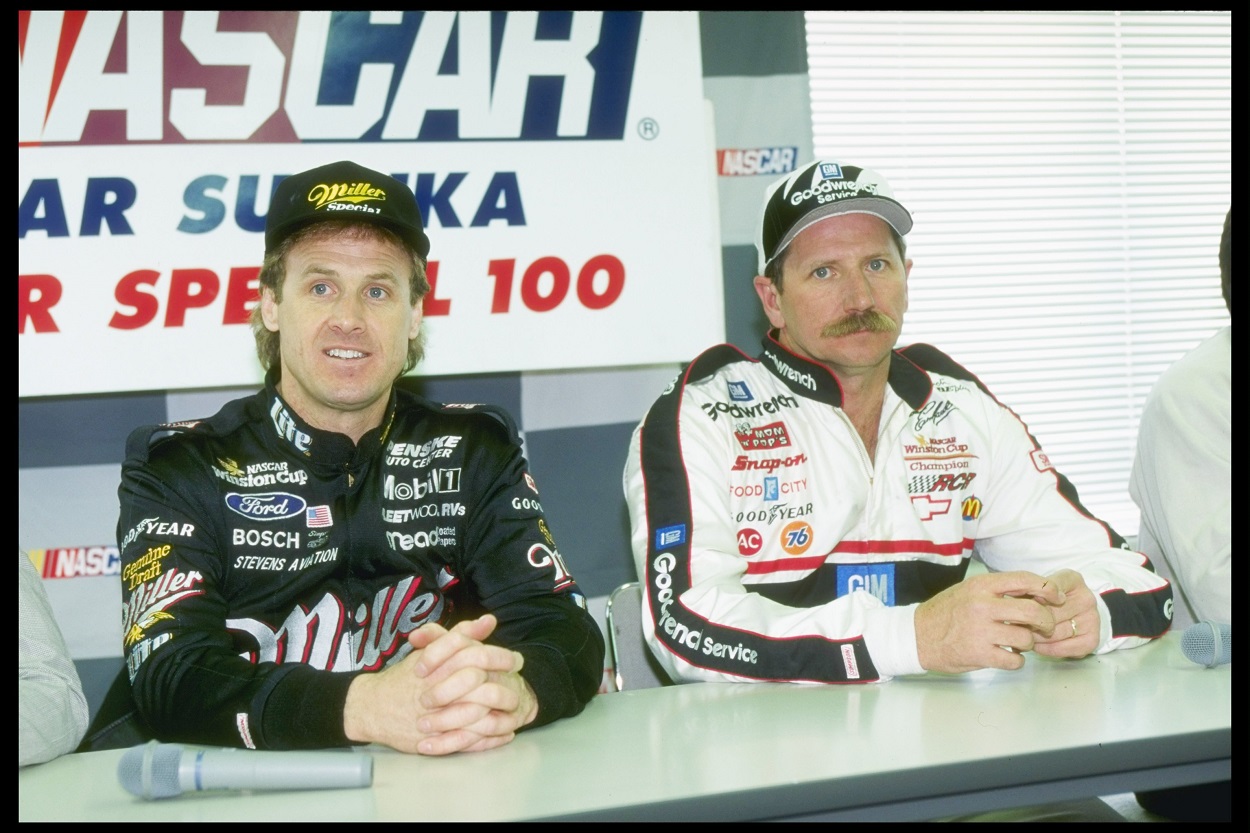 Starting from the pole position, Earnhardt was in control for the majority of the race, leading 102 of 188 laps. Of the 41 drivers in the field at Talladega that afternoon, only seven held the lead. The driver who led the second-most laps was actually Wallace, who was out in front for 38 laps, and he and Earnhardt battled throughout the day.
However, on the last lap, Ernie Irvan took complete control and won by two car lengths over Jimmy Spencer, who also came on strong late.
With victory no longer an option, Earnhardt gave Wallace an unnecessary bump as the two neared the checkered flag, a bump that sent Wallace flying over the finish line. And that's not to say he was flying by going fast, we're talking literally flying over the finish line in midair as if a small plane had just taken flight.
After spending a second or two in flight, the No. 2 Miller Genuine Draft Pontiac bounced off the Talladega infield grass and flipped half a dozen times. The impact shredded the car into pieces as it rolled for approximately 200 yards before finally coming to rest as the remainder of the field ran the cooldown lap. Wallace officially finished sixth, while Earnhardt finished fourth.
Medical officials quickly tended to Irvan, and Earnhardt actually went into the wreckage to check on his friend. In a post-race interview, he said there was really no explanation as to why the bump happened but that he hoped his friend wasn't hurt seriously. He said he hated that it happened and that it was just "one of them racing deals."
Thankfully, Wallace, simply lucky to be alive given the severity of the incident, didn't suffer any severe injuries. He did, however, suffer some minor ones and was forced to wear a cast on his hand for the next few races, which hindered his ability to shift.
Coming into Talladega, Wallace had won three straight races but finished 38th, 29th, 21st, and 39th in the four that followed. So while Dale Earnhardt thankfully didn't kill Rusty Wallace that day at Talladega, he essentially killed his chances of winning a second Cup Series title.
Earnhardt won his sixth points title that year. Wallace finished in second place, only 80 points behind.
Stats courtesy of Racing Reference