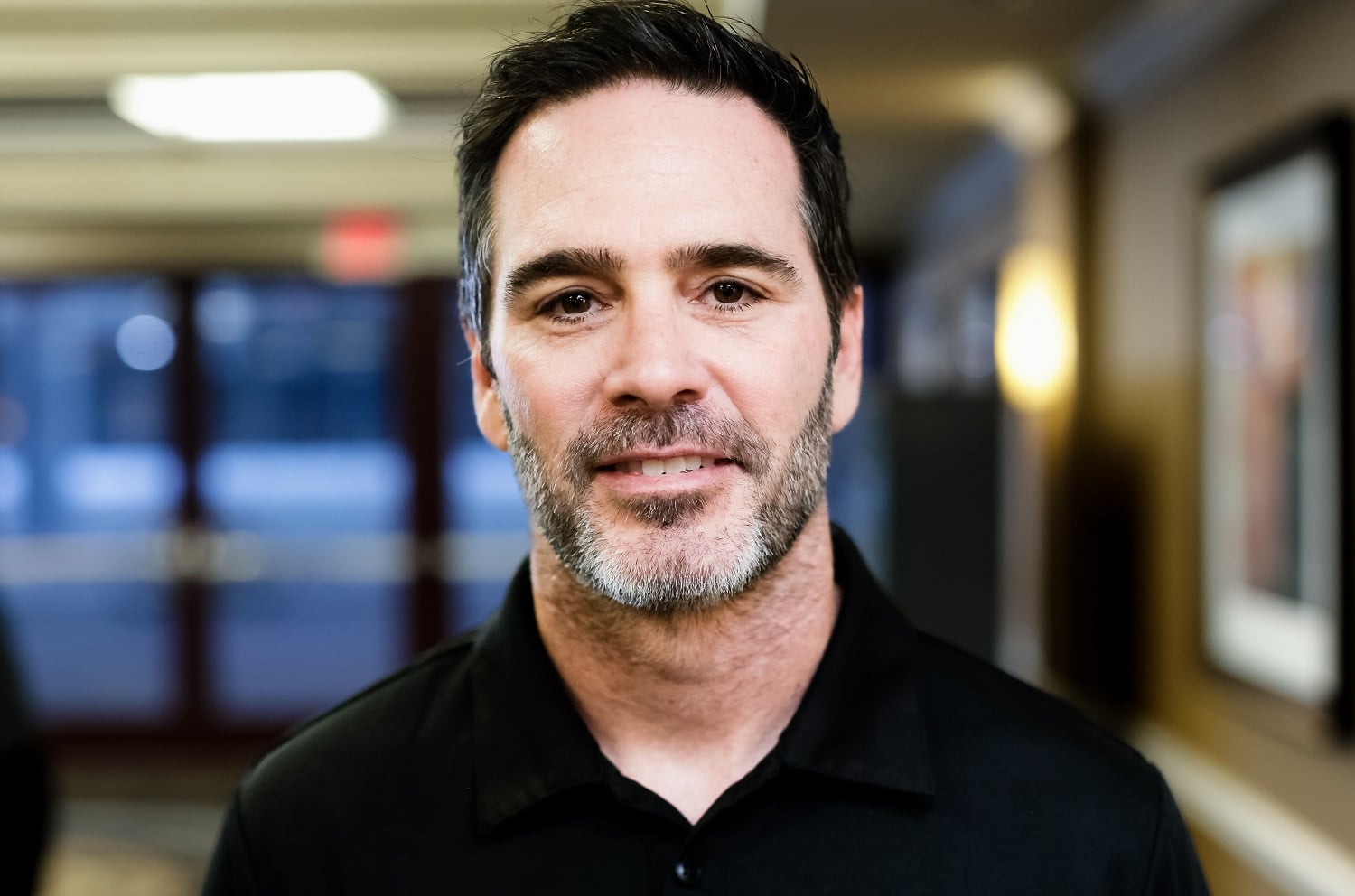 Contrary to Tony Stewart's Belief, Dale Earnhardt Did Intimidate Jimmie Johnson
Dale Earnhardt never raced against Jimmie Johnson in the NASCAR Cup Series, but he did put JJ through a test.
Jimmie Johnson isn't in a class by himself when it comes to NASCAR Cup Series champions, but the class he is in has a mighty short roll call. It's just Johnson, Dale Earnhardt, and Richard Petty at the top with seven titles apiece.
Petty and Earnhardt overlapped from 1975-92, so there are many stories to tell about their head-to-head battles as well as episodes explaining why they are known as The King and The Intimidator, respectively.
Johnson didn't arrive in the Cup Series until more than seven months after Earnhardt's death, but that's not to say The Intimidator didn't rattle his cage as he did with so many other drivers over the years.
Tony Stewart reflects on legendary drivers Dale Earnhardt and Jimmie Johnson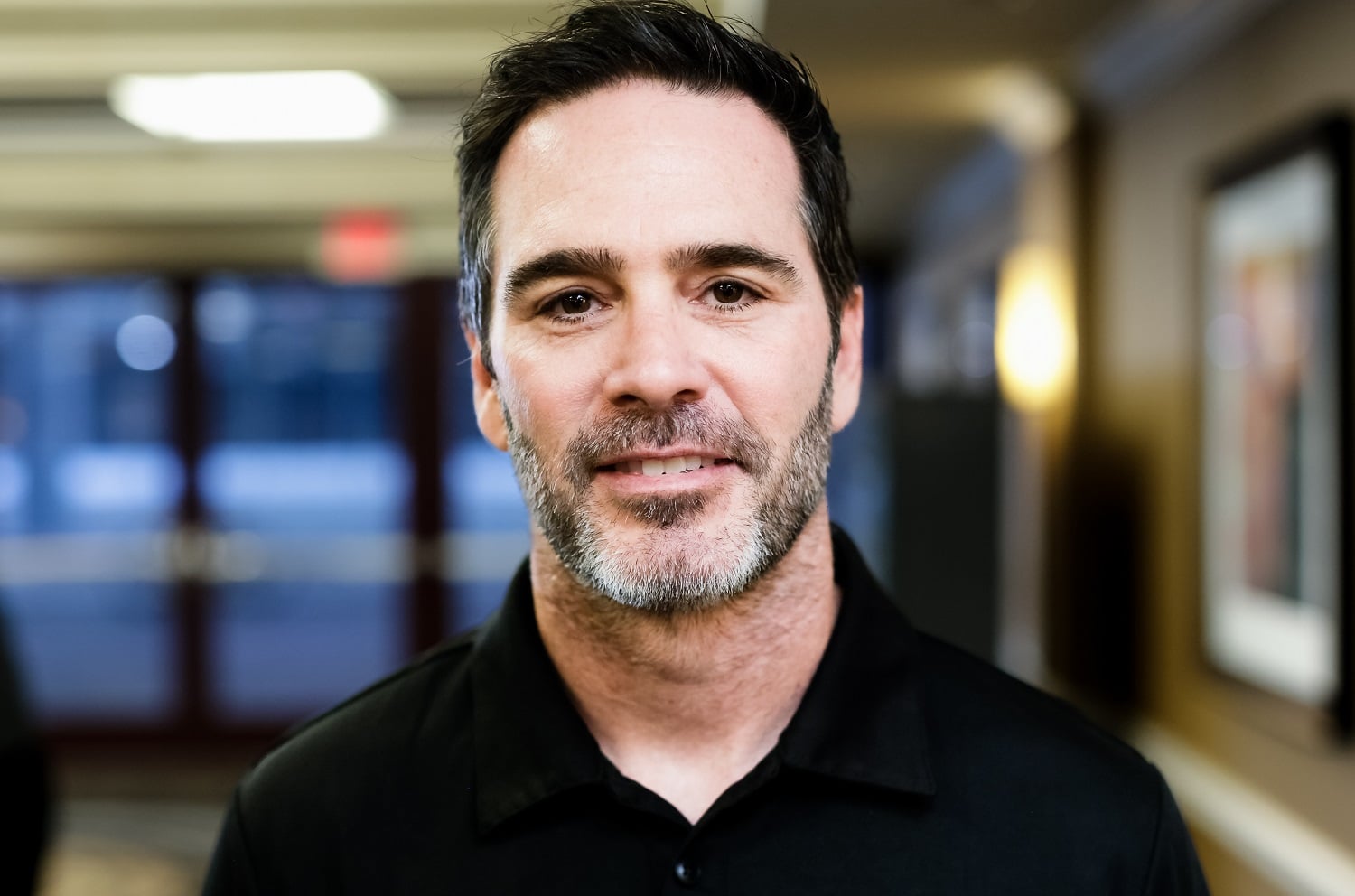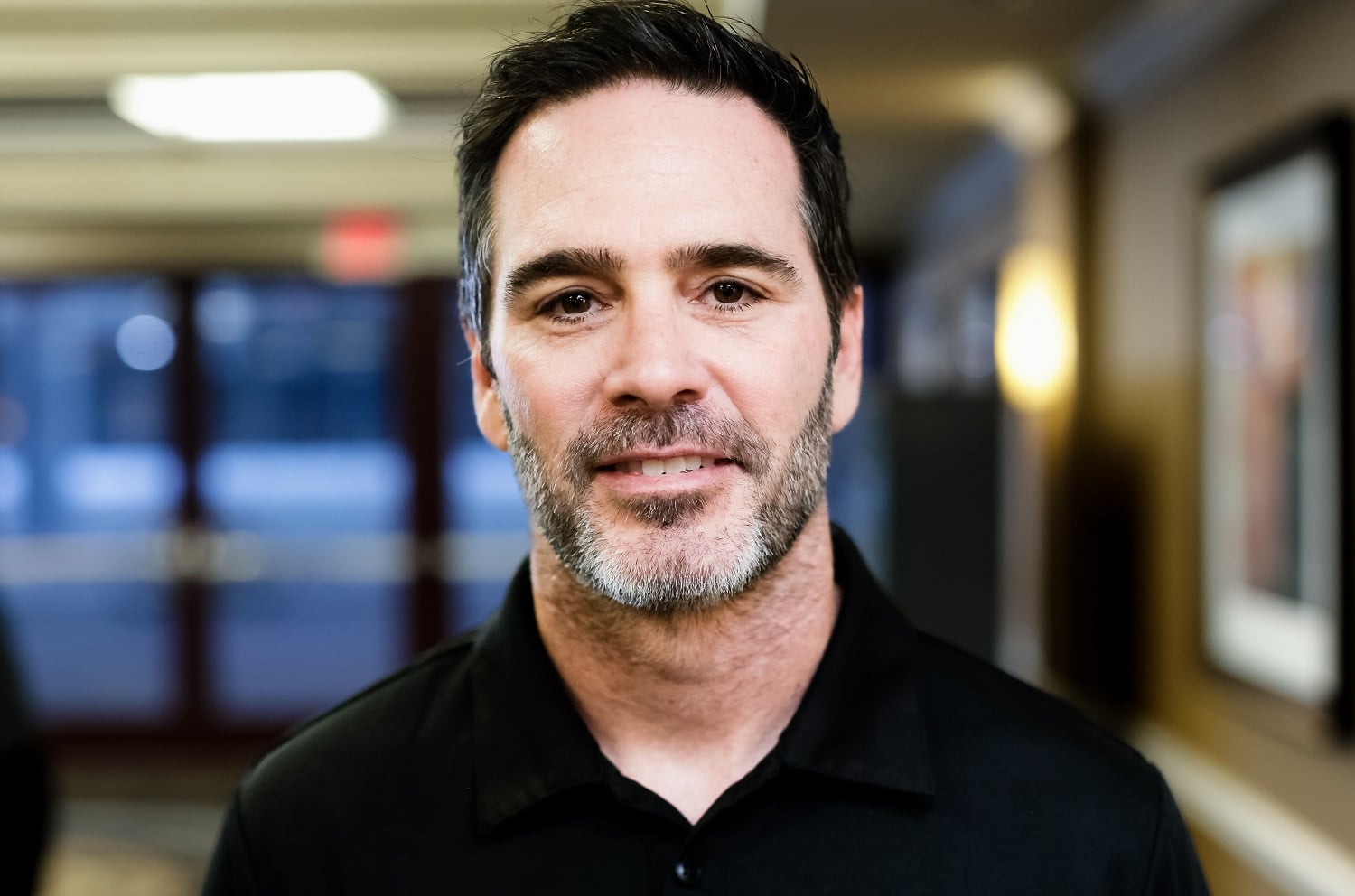 With his return on a limited basis after a two-year hiatus, Jimmie Johnson is a topic of conversation once again in the NASCAR Cup Series. Though he went winless over his final three seasons, Johnson won at least twice per year from 2002-17 on his way to 83 total victories.
"He was just a machine," Tony Stewart told Racer.com. "You couldn't rattle the guy. It didn't matter what you did; he focused on what he was doing and didn't care what you were doing around or behind him.
"If Dale (Earnhardt) Sr. was around during his era of championships, he would not have been able to rattle Jimmie Johnson. He just wouldn't. Jimmie is just that solid. He had that much confidence, he had that much ability, and it wasn't that he did anything special that others didn't do. He just did it consistently over and over."
Stewart, a Hall of Famer with three titles in the top series, admired Johnson's consistency from race to race and season to season. JJ never finished lower than sixth in the standings from 2002-13.
"I never saw him have an off day on the racetrack," Stewart said. "He was just that focused and that much of a machine when it came to getting inside the race car and doing his job week in and week out."
Dale Earnhardt rattled Jimmie Johnson into handing over a penny
We don't presume to disagree with Tony Stewart and his perspective on how Jimmie Johnson would have reacted (or not reacted) to the hard-nosed tactics Dale Earnhardt used on his way to seven NASCAR Cup Series titles.
However, a 2016 ESPN story about the first time the two racing greats met shows that Earnhardt played mind games with Johnson at least once – probably just once, actually – and succeeded in rattling him.
Johnson was in his early 20s and known primarily for off-road racing in his native California when he traveled to North Carolina in 1997 to seek opportunities in NASCAR. He was staying with Ron Hornaday Jr., who drove for Dale Earnhardt Inc., and Hornaday brought his friend along on a trip to the DEI office.
When Johnson met Earnhardt, The Intimidator tossed him a pocketknife, seemingly a gesture to break the ice. Suddenly the meeting took a turn for the worse: Earnhardt told the newbie he owed him a penny for the souvenir, and the look on his face and sound of his voice indicated he was serious.
"I didn't have a penny," Johnson recalled. "He said if I didn't give him one I would give him 10 years bad luck. And I knew he was superstitious, so I went looking for a penny."
Knowing he didn't have change in his pocket, Johnson started scouring the parking lot and even poked around in Hornaday's truck. Finally, he found a penny and went looking for Earnhardt.
The Intimidator gave Johnson a wink and a slap on the back. The kid had passed the test.
JJ paid tribute to The Intimidator in 2016
Though they're tied in NASCAR Cup Series championships at seven, Jimmie Johnson holds an 83-76 lead in race wins.
Early in the 2016 season, Johnson drew even with Earnhardt at 76 by winning at Atlanta.  During his victory lap, Johnson flashed three fingers out the window, a nod to the legendary driver's iconic car number. Dale Earnhardt Jr., who finished second in the race, joined Johnson on Victory Lane to give him a hug and offer congratulations.
Johnson made it a point to speak at length in the post-win news conference about the significance of his 76th win, adding that he regretted never having the opportunity to race against the driver installed into the NASCAR Hall of Fame in the inaugural class.
Got a question or observation about racing? Sportscasting's John Moriello does a mailbag column each Friday. Write to him at [email protected].