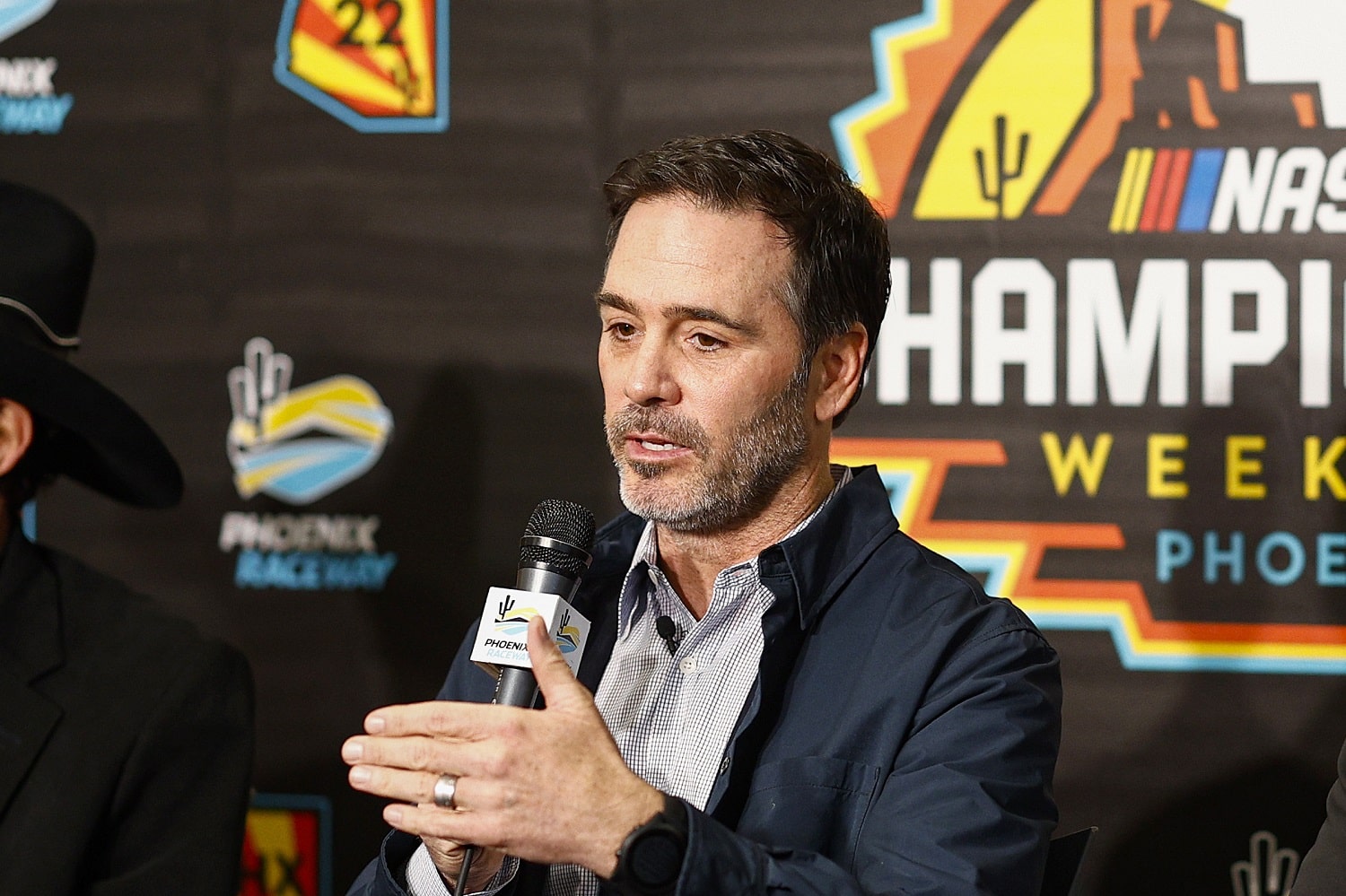 Will Jimmie Johnson's Return to NASCAR Delay His Induction Into the Hall of Fame?
Jimmie Johnson is returning to NASCAR with an ownership stake in Petty GMS. He will also drive the team's third car in some races in 2023.
Chase Elliott owns a NASCAR Cup Series crown, as does Joey Logano. Combined, they trail Jimmie Johnson by five heading into Sunday's Championship 4 at Phoenix Raceway.
Johnson won't be adding to his record-tying total in 2023, but he announced on Friday that he will be making a limited return to racing. One question right out of the gate is whether his return will affect JJ's eligibility for induction into the NASCAR Hall of Fame in 2024.
Fortunately, the selection committee recently set a precedent that is relevant to the situation. In fact, they almost certainly had Johnson in mind when they made that call.
Jimmie Johnson has been a man of multiple racing interests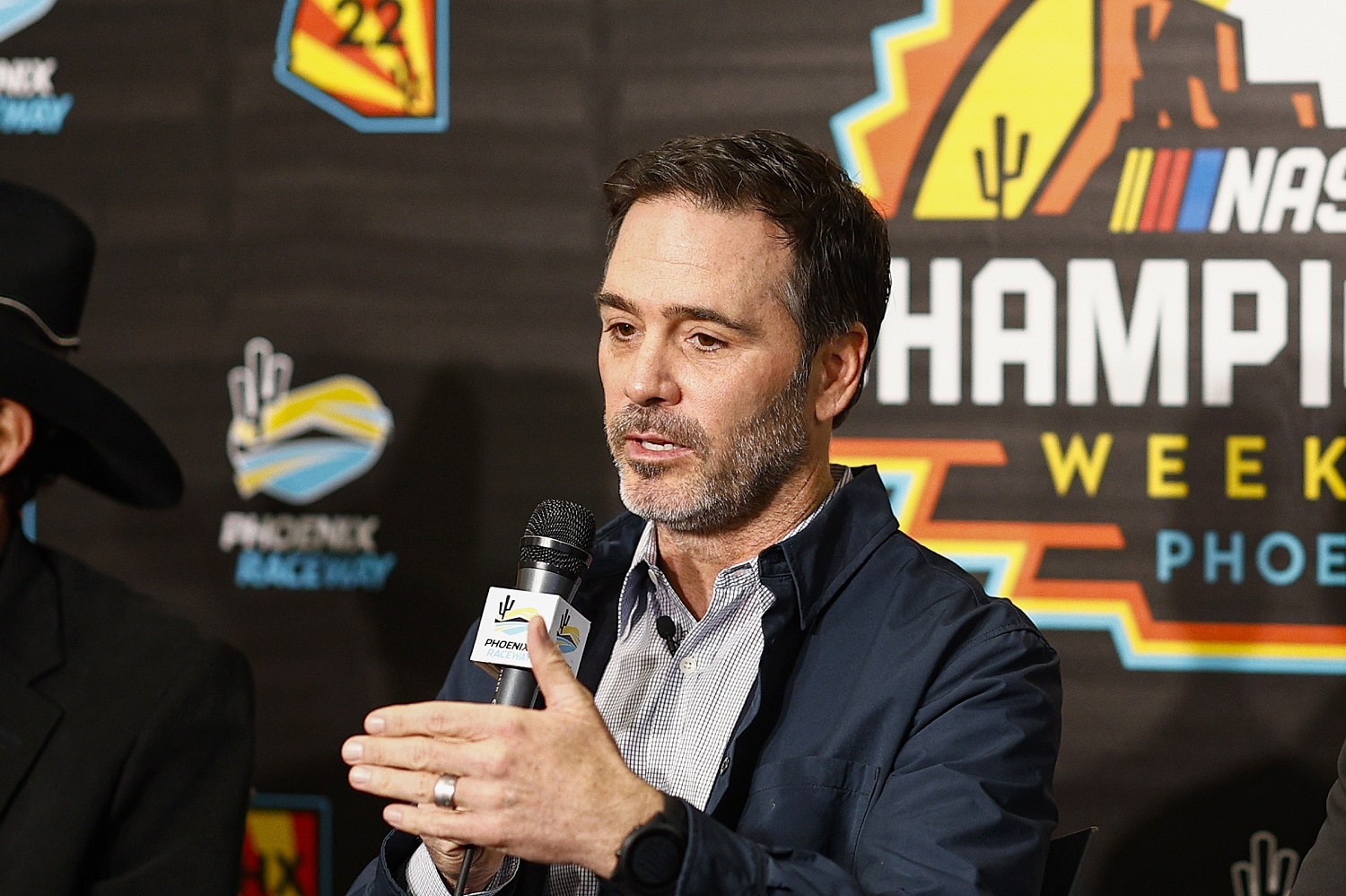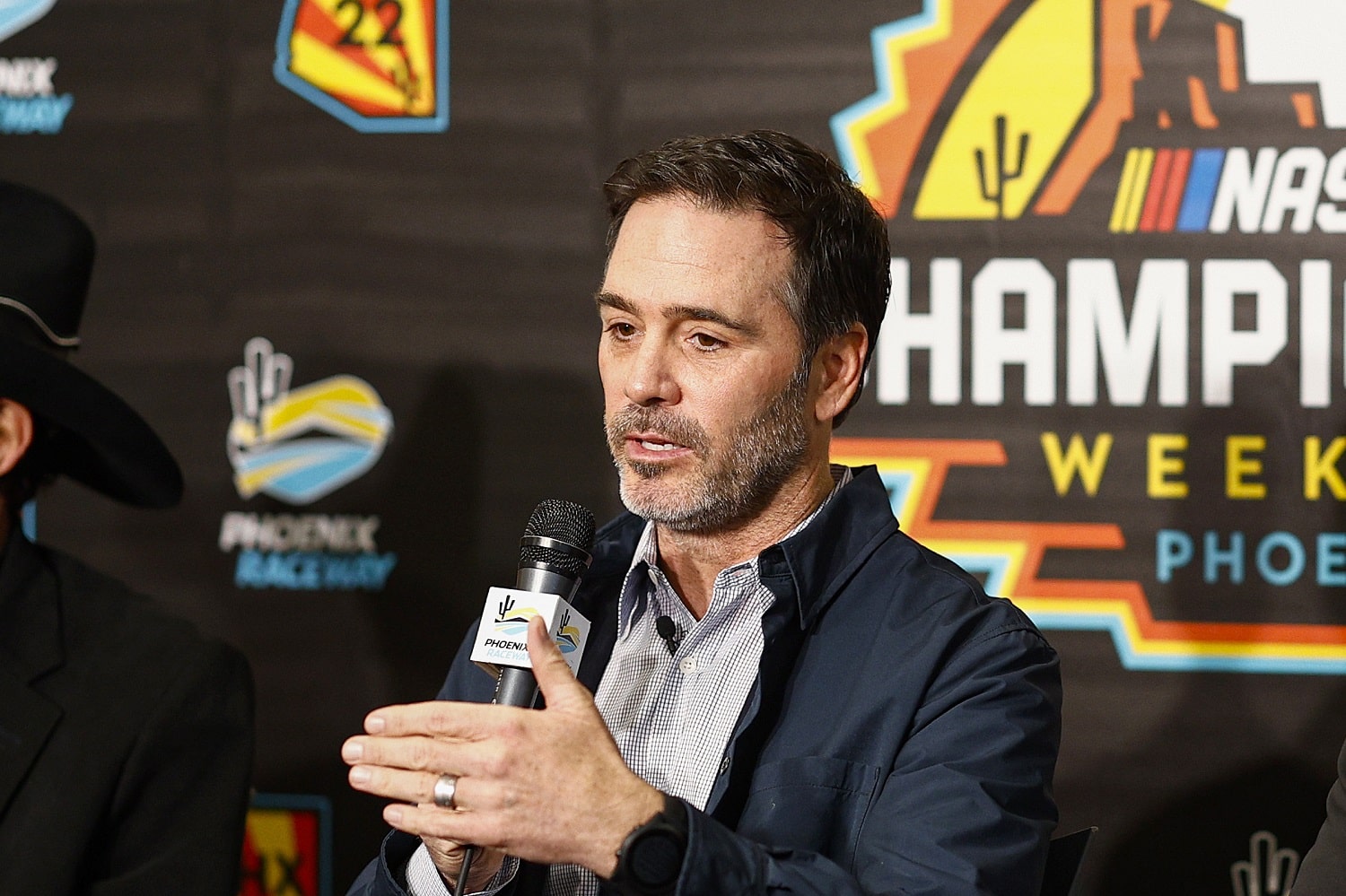 Jimmie Johnson spent his entire NASCAR Cup Series from 2001-20 with Hendrick Motorsports, for whom he won 83 races and seven season championships. He drove the No. 48 Chevy, sponsored by the Lowe's home improvement chain and then Ally Financial, becoming as synonymous with that car as Richard Petty did in his No. 43.
But Johnson didn't leave NASCAR to retire. He stepped directly into IndyCar and also did some endurance racing. He will almost certainly be one of the drivers when HMS brings a modified Next Gen car to Le Mans in 2023 as an experimental entry.
Now, he's coming back to the Cup Series. Petty GMS announced on Friday that Johnson is taking an ownership stake and will race a limited schedule.
How will returning to NASCAR affect Jimmie Johnson's Hall of Fame timeline?
Once he won the second of what would become five straight Cup Series titles in 2007, there was zero doubt that Jimmie Johnson's racing career would culminate in induction into the NASCAR Hall of Fame. It just became a matter of when.
Johnson left at the end of the 2020 season. That started the clock ticking on the two-year waiting period before the selection committee could consider his  formidable credentials.
By that timeline, Johnson's name will go onto the next ballot early next year, setting the stage for his induction in Charlotte, North Carolina, in January 2024. However, Johnson's planned return to competition in a third Petty GMS car in a part-time role seemingly might affect the process.
Dale Earnhardt Jr. has been competing in one Xfinity Series race each year since his retirement from full-time driving. However, that limited role did not delay the Hall of Fame committee from considering his candidacy, and Earnhardt was enshrined this past January.
Though Johnson could potentially compete in numerous races, he can thank Matt Kenseth for what should be an unimpeded path to induction. It's only fair, because Kenseth can probably thank Earnhardt for his own impending induction in January 2023.
Matt Kenseth caught a break in his Hall of Fame selection
Matt Kenseth thought he'd left full-time racing when he finished up with Joe Gibbs Racing in 2017. Still, he logged half a season with Roush Fenway Racing the following year. And, just when he thought he was really done, Kenseth returned during the pandemic shutdown in 2020 to take over the No. 42 Chevy of Kyle Larson, who was fired by Chip Ganassi Racing.
Kenseth didn't win in either of those latter gigs, but 39 victories in 650 starts before that, coupled with the 2003 championship, gave him Hall of Fame credentials. The committee voted him in last spring, and the induction will take place in January.
Forty-seven races after quitting full-time driving could have affected how Kenseth was judged, but the HOF committee didn't put his candidacy on pause.
Voting him in last spring cleared the decks for Jimmie Johnson next spring. The current HOF rules only allow the committee to enshrine two modern-era figures per year. Though Kenseth would have been a sound choice to go in alongside Johnson, the committee likely has another candidate in mind in the next balloting.
Johnson's crew chief for all seven championships from 2006-15 was Chad Knaus, and he will also be on the ballot next spring. Putting the pair into the Hall of Fame together makes the most sense and is inevitable. So, had the committee not slated him for induction in 2023, Kenseth would have had to wait until at least 2025.
Earnhardt gave him a two-year head start on signing autographs with a "HOF 2023" tagline.
Got a question or observation about racing? Sportscasting's John Moriello does a mailbag column each Friday. Write to him at [email protected].
Have thoughts on this topic? Keep the conversation rolling in our comments section below.