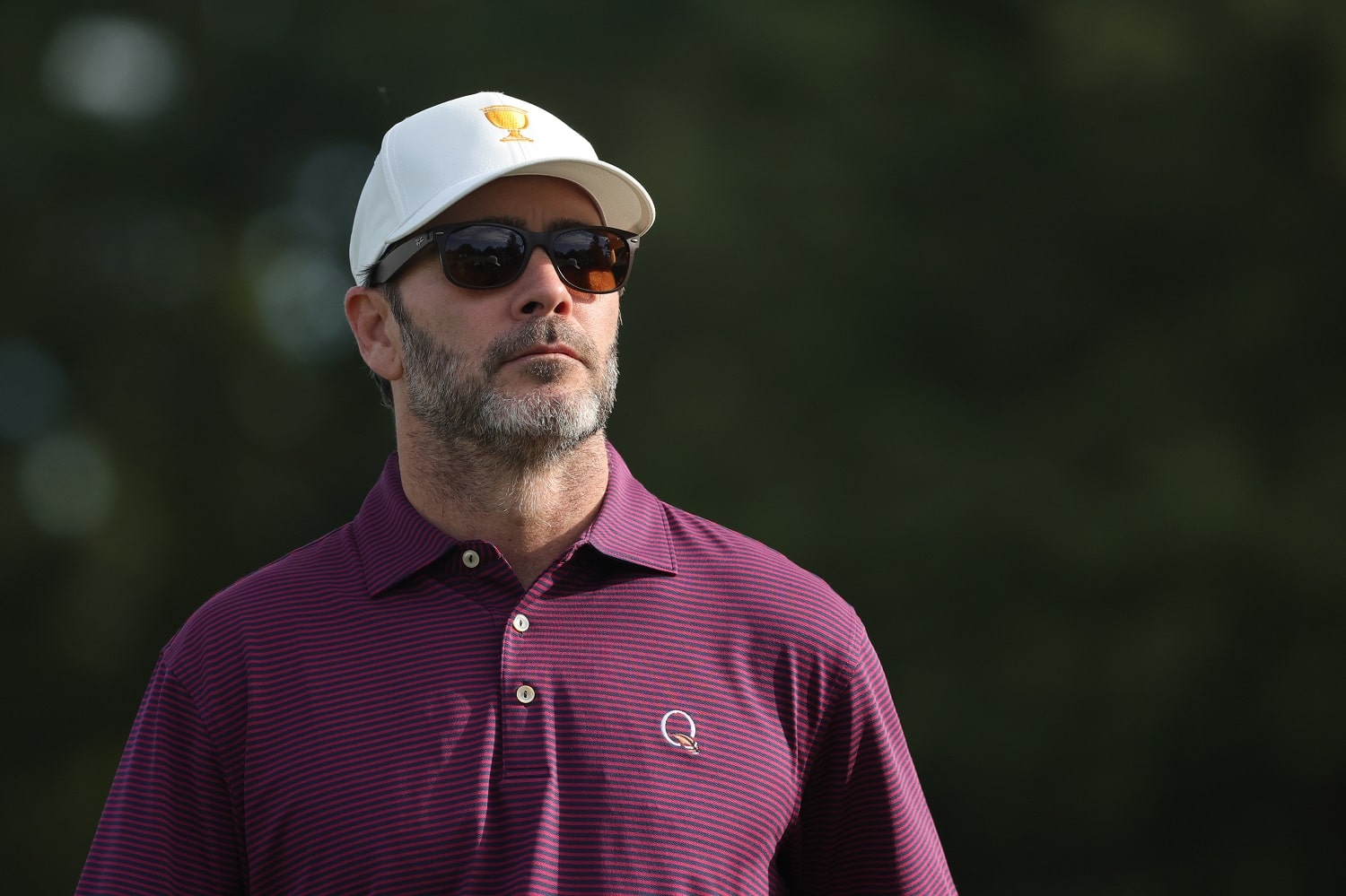 Jimmie Johnson's Shocking Decision Was at Least 2 Years Overdue
Jimmie Johnson's retirement from full-time racing opens the door for him pursuing a few high-profile events.
IndyCar will go on just fine without Jimmie Johnson, just as NASCAR did two years ago.
Johnson was 45 when the seven-time Cup Series champion retired after the only three winless seasons of what will officially become a Hall of Fame career early next year. However, he was a combination of restless and energetic, so leaving racing was out of the question.
Those traits likely haven't dissipated, but reality has caught up to him. That means moving into a new phase of his career, and it's the move he should have made in 2020.
Jimmie Johnson was never going to make it in IndyCar
Thinking that he would fit into open-wheel racing after 19 full-time seasons in the NASCAR Cup Series required some arrogance on the part of Jimmie Johnson, but that's hardly a crime. In fact, it takes that level of confidence in one's abilities to take competitive laps at Indianapolis Motor Speedway, whether it's at 190 mph in the Brickyard 400 or 230 mph in the Indianapolis 500.
As such, putting Johnson in the No. 48 car of Chip Ganassi in the IndyCar series wasn't unreasonable. Unfortunately, Johnson spent two seasons proving just how difficult the transition can be.
In 29 starts, Johnson finished fifth once at Iowa Speedway and sixth at Texas Motor Speedway. Other than that, there was only one other finish better than 14th as Johnson couldn't get the hang of road or street courses.
That's quite the disappointment for a driver who racked up 83 Cup Series victories, including at least four a year in 12 of his 19 seasons.
Johnson said recently he had the necessary backing to return for a third IndyCar season in 2023. The reality, though, is that the third time wasn't going to be the charm.
Jimmie Johnson can work on his bucket list
In revealing on Monday that he has retired from full-time racing, Jimmie Johnson said he will focus on just a handful of events of particular interest. Sponsor Carvana had previously assured him it will back his endeavors.
"I've got a blank sheet of paper, and we can now see what opportunities exist and start making a calendar," he told The Associated Press.
The first event that comes to mind as fans speculate about his future is the 24 Hours of Le Mans. Hendrick Motorsports, Johnson's old NASCAR team, is spearheading NASCAR's entry in the 2023 race with an experimental version of the Next Gen car. The Le Mans dates conflict with NASCAR's race weekend at Sonoma, so Johnson and former HMS teammate Jeff Gordon are prominently mentioned as candidates to drive.
Another event that's already the subject of speculation is the NASCAR All-Star Race, which is slated for the newly spruced up North Wilkesboro Speedway. The 0.625-mile track will make for a nice change-up from Texas Motor Speedway, and his victory in the 2013 race presumably gives Johnson a ticket to compete. Surely, Hendrick Motorsports would make a car available.
Finally, there's "The Double." The Sunday of Memorial Day weekend is a huge racing day. It hasn't been done lately, but having competed in the IndyCar half of the equation this year, Johnson is a candidate to do the Indianapolis 500 and Coca-Cola 600 on the same day.
Family considerations figure prominently in the decision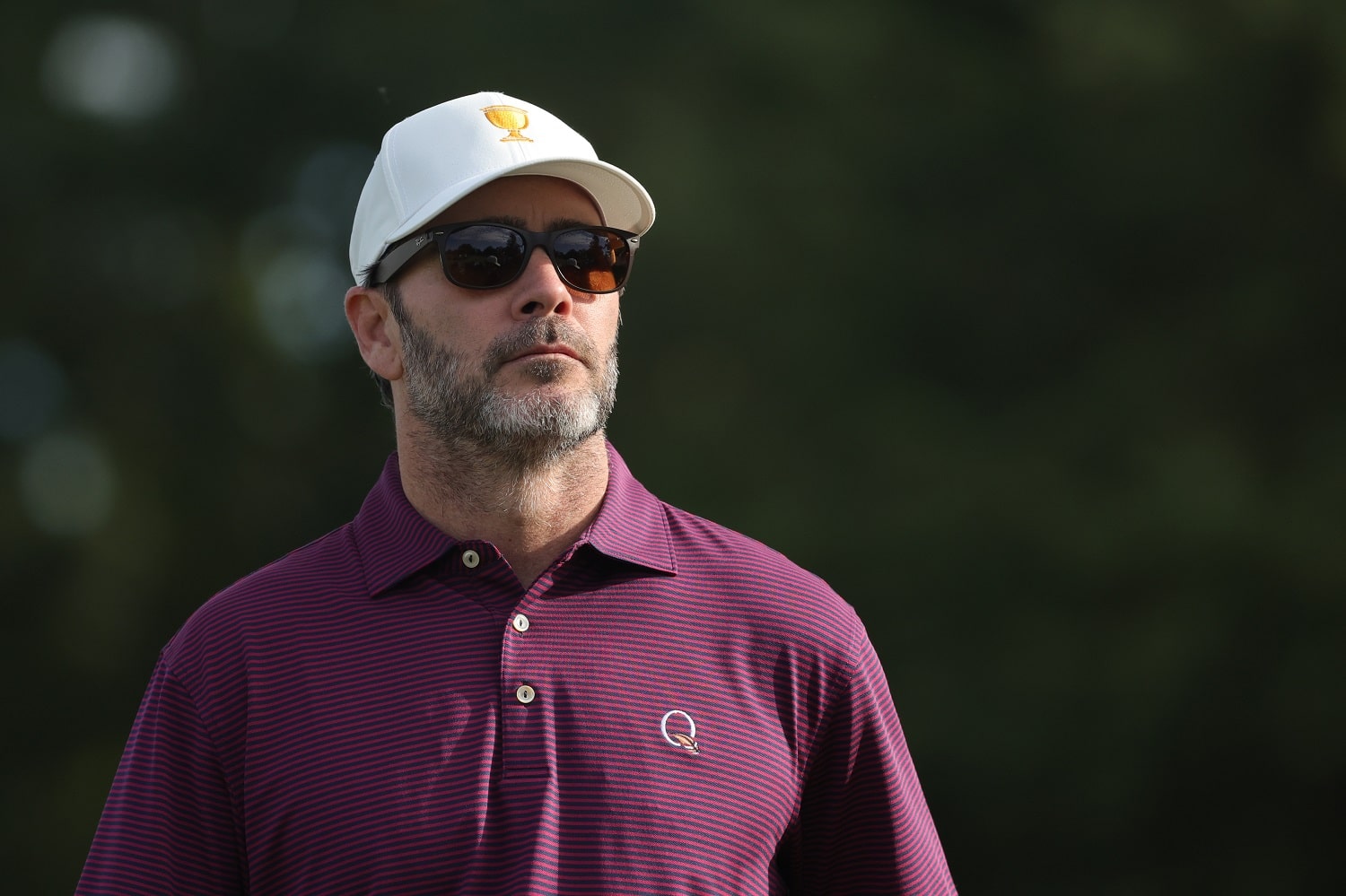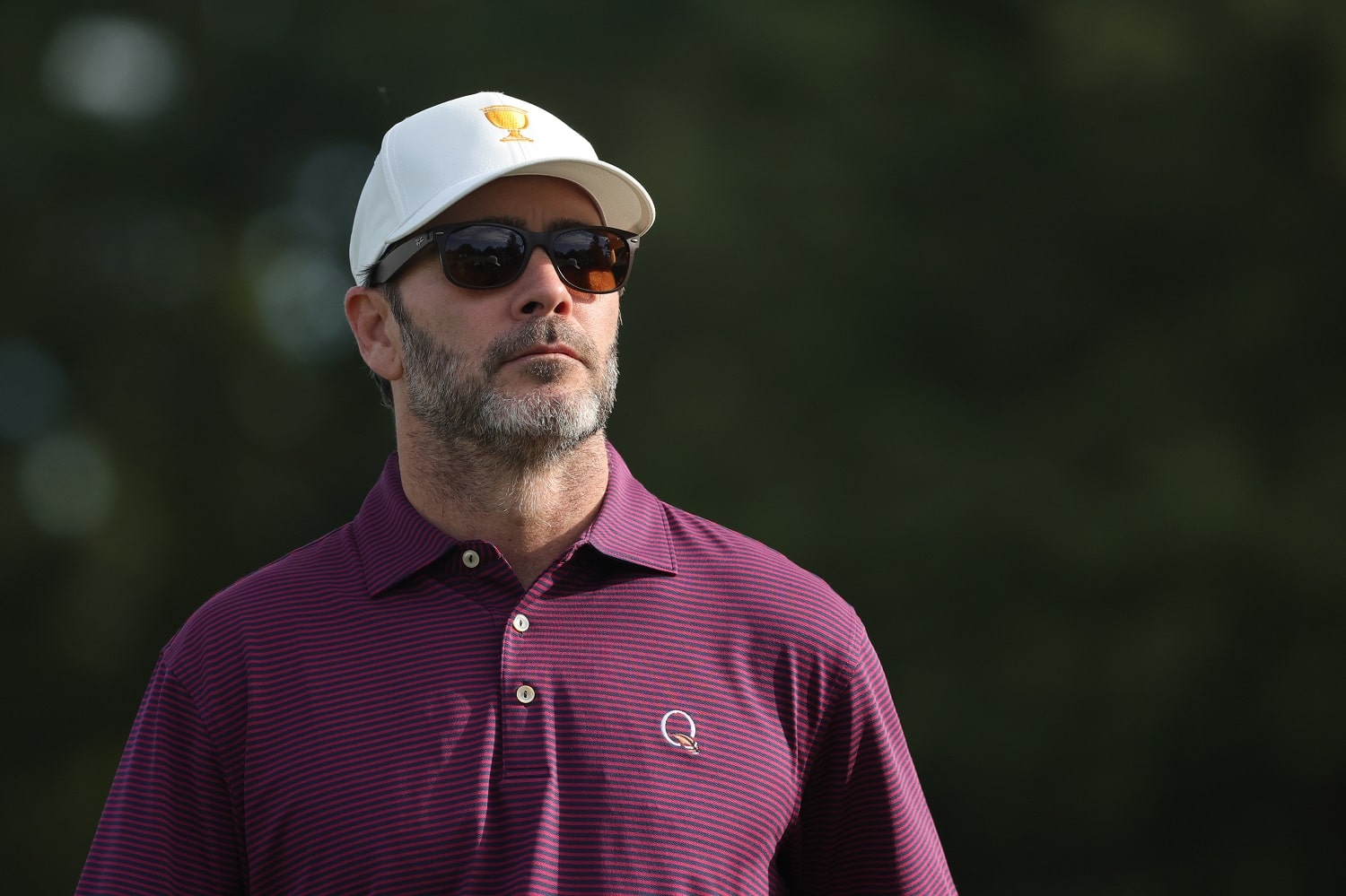 Every choice Jimmie Johnson has made since leaving NASCAR has been made in consultation with his family. That was a factor in skipping IndyCar races on ovals in 2021. When he decided to race the ovals this year in order to compete in the Indianapolis 500, it was again a family decision.
Now, the scheduling focus becomes as much about what the family wants as what Johnson wants.
"In the big scheme of things, there is so much life-planning going on with the kids," he said. "We've always had an idea of trying to live abroad for a year or two. We love Colorado and want to spend more time there, and there's just so much swirling personally and professionally that I just wanted to take some time and make the decision not on the back of a positive or negative experience on the racetrack."
According to the AP, Johnson's wife, Chandra, is a successful owner of an art gallery and looking to expand. That makes living in Europe even more intriguing.
"'Chani' has always supported me to the nth degree and also at the same time had her objectives, desires and pursued her pathway and her career," Johnson said. "I think she's optimistically cautious I follow through with this plan."
All stats courtesy of Racing Reference.
Like Sportscasting on Facebook. Follow us on Twitter @sportscasting19 and subscribe to our YouTube channel.
Got a question or observation about racing? Sportscasting's John Moriello does a mailbag column each Friday. Write to him at [email protected].