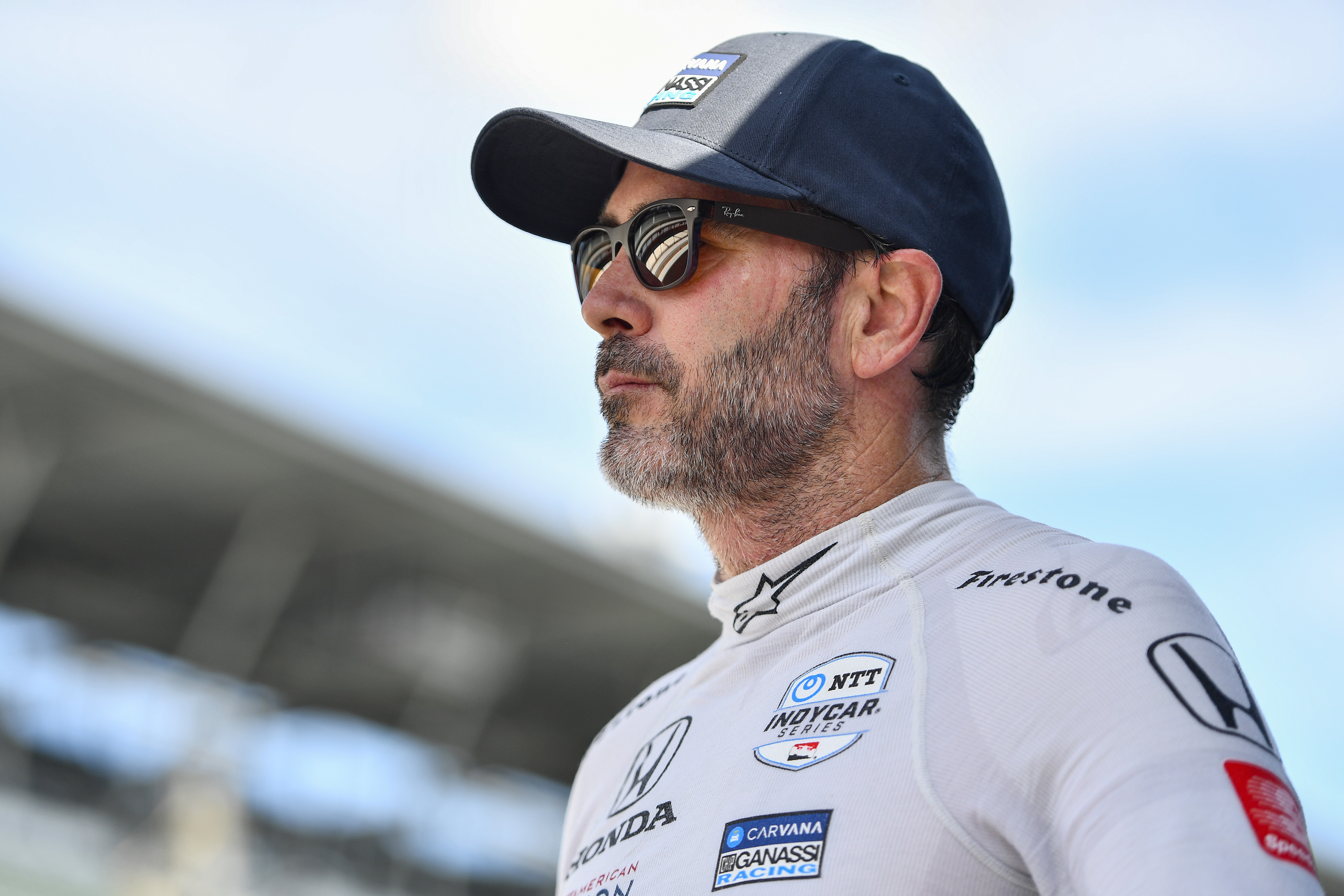 Jimmie Johnson Candidly Admits NASCAR Return Is Possible in 2023
Jimmie Johnson visited with SiriusXM NASCAR Radio this week and candidly admitted he's interested racing with NASCAR in 2023.
Jimmie Johnson is arguably the greatest NASCAR Cup Series driver, with seven championships to his credit. He stepped away after the 2020 season and shifted his focus to IndyCar, where he's currently in the middle of his sophomore campaign. 
This week during an appearance on SiriusXM NASCAR Radio, the 46-year-old didn't just hint at a one-off return to Cup racing in 2023. He admitted that he's uncertain what he's doing next season but also interestingly indicated that it could be "a little bit of NASCAR."  
Jimmie Johnson admits returning to NASCAR in 2023 is possible
When Jimmie Johnson took off his helmet for a final time at Phoenix in 2020, he closed out one of, if not the greatest career in Cup history, amassing 83 wins and, even more impressively, seven Cup championships. However, his departure from NASCAR wasn't a departure from motorsports. Just a change of scenery.
He raced IndyCar on a part-time schedule in 2022 for Chip Ganassi Racing, driving only on road and street courses, and managed just four top-20 finishes, with a 17th place his best. 
This season Johnson has shown some improvement, including a pair of top-10 finishes at Texas and Iowa. This week he visited SiriusXM NASCAR Radio and talked about his second year with IndyCar, but inevitably was asked about a potential return to NASCAR, and specifically the Chicago street course, debuting next year.
"I wouldn't rule it out," Johnson said. "I don't have anything in the works, but I'm certainly open to any ideas. And at this point of the season everybody is kind of jockeying for position, working on sponsorship details. 
"And with all that being said, I'm not sure what I have in store next year. So it could be more of IndyCar. It could be a little bit of NASCAR. I'm certainly open to it and have had so much fun just taking my helmet and driving different vehicles. If it's been the ROC (Race of Champions) event in Sweden, driving rally cars, clearly this Carvana IndyCar has been a blast to drive. I've been in the IMSA Series, and certainly have had my eye on some type of NASCAR return but I just haven't had the right opportunity come along yet." 
Jimmie Johnson hinted at return to NASCAR last year
Interestingly, it was around this same time a year ago when Johnson helped fuel the rumors that he might be considering a return to NASCAR. 
In late July, he talked about his conversation with IndyCar Series driver Sage Karam, who was making his Xfinity Series debut in August, when a reporter asked about a possible return to NASCAR.
"I feel like I'm very near the cap of races that I would want to run in a year," Johnson admitted. "17 to 20 is that number that I've been aiming for. If a great opportunity came along, I'd definitely look hard at it and probably do it."
Made second hint of returning days later in an indirect Twitter reply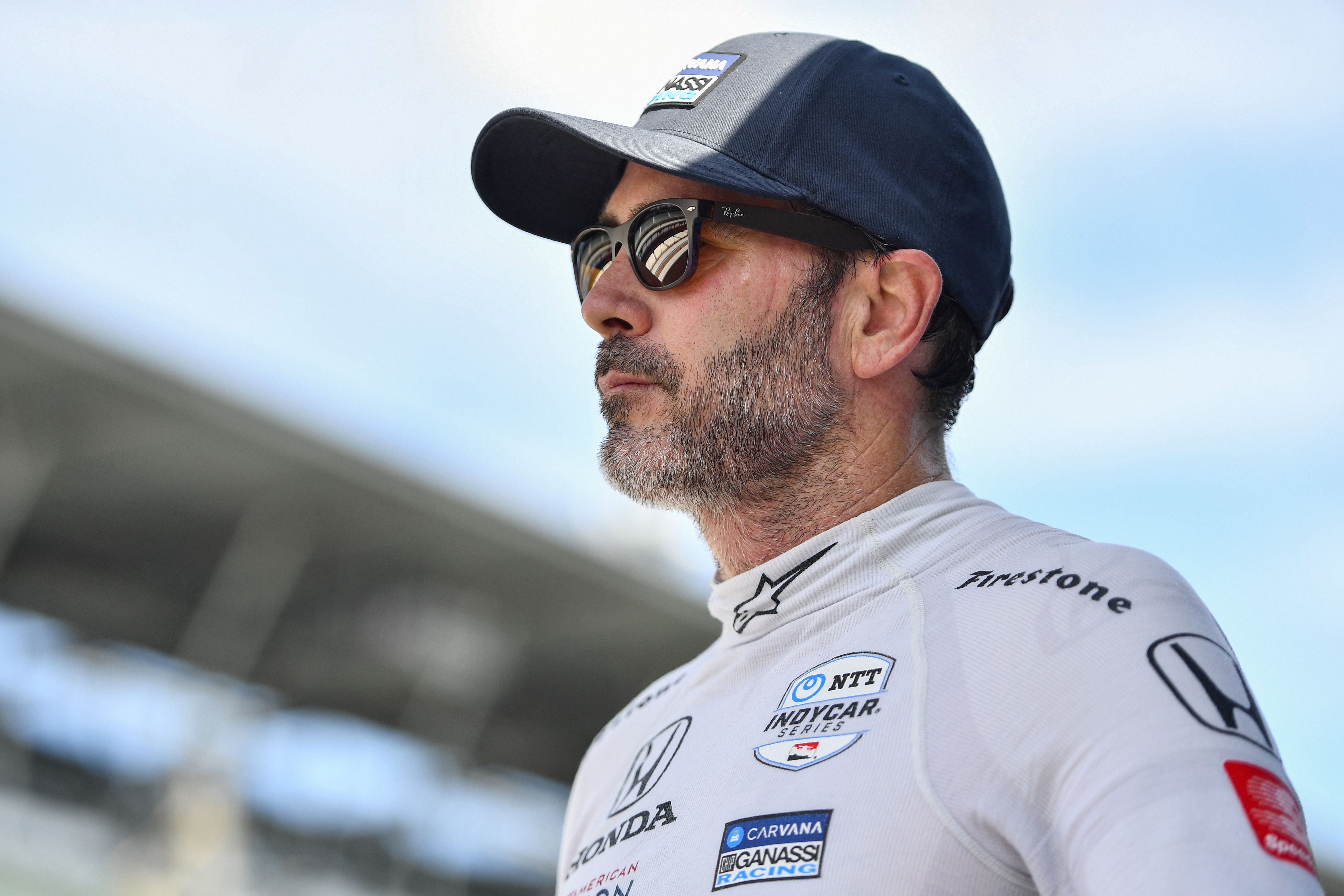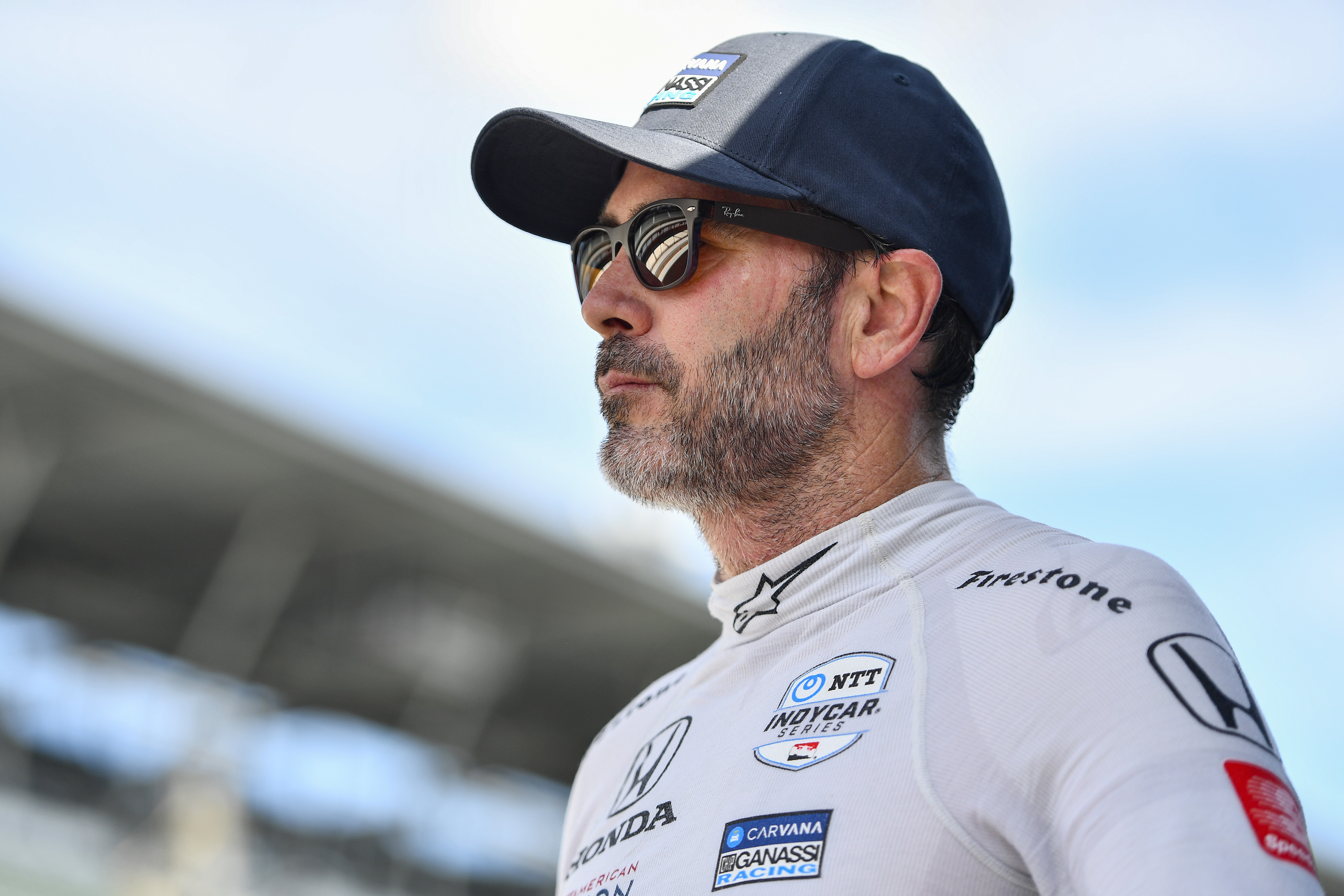 On August 9, Johnson made another reference to a NASCAR return but did so more indirectly when he responded to a bizarre question on Twitter.
"Does anyone know if @JimmieJohnson has ever flipped a Cup car in his career? I don't feel like he has?" one fan asked on Twitter. 
"Not yet," Johnson replied. 
"It's not that great," Michael Waltrip responded. 
As we all now know, nothing came of either hint of returning. Now, a year later, Johnson is hinting at it again. But this time around, it feels different. Will it be? Time will tell. 
Like Sportscasting on Facebook. Follow us on Twitter @sportscasting19 and subscribe to our YouTube channel.