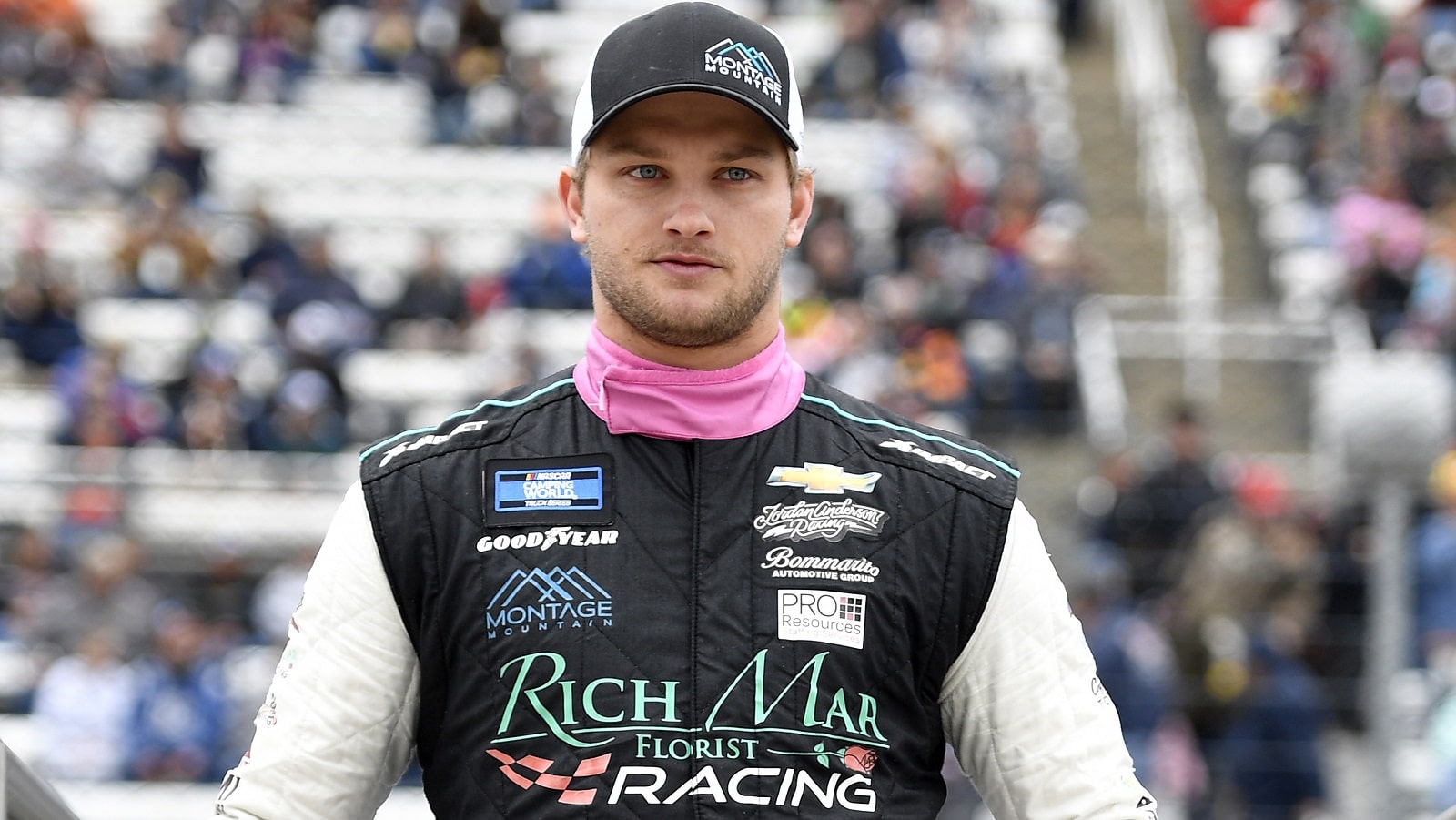 Sage Karam Has Needed 7 Years to Put the Tragedy Behind Him and Come Home to Pocono
Sage Karam hasn't raced at Pocono since the wreck that killed Justin Wilson in a 2015 IndyCar race.
Drivers will tell you that returning to a track where the day ended in a serious crash can be challenging psychologically, even when you walked away unscathed. Sage Karam's task this weekend in the NASCAR Xfinity Series is more imposing.
Karam hasn't competed at Pocono Raceway since Aug. 23, 2015, the day he crashed while leading an IndyCar race. A freak occurrence behind that wreck killed a fellow competitor.
On Saturday, Karam finally returns to the 2.5-mile tri-oval, this time in the Alpha Prime Racing No. 45 Chevy.
Pocono is less than an hour from Sage Karam's hometown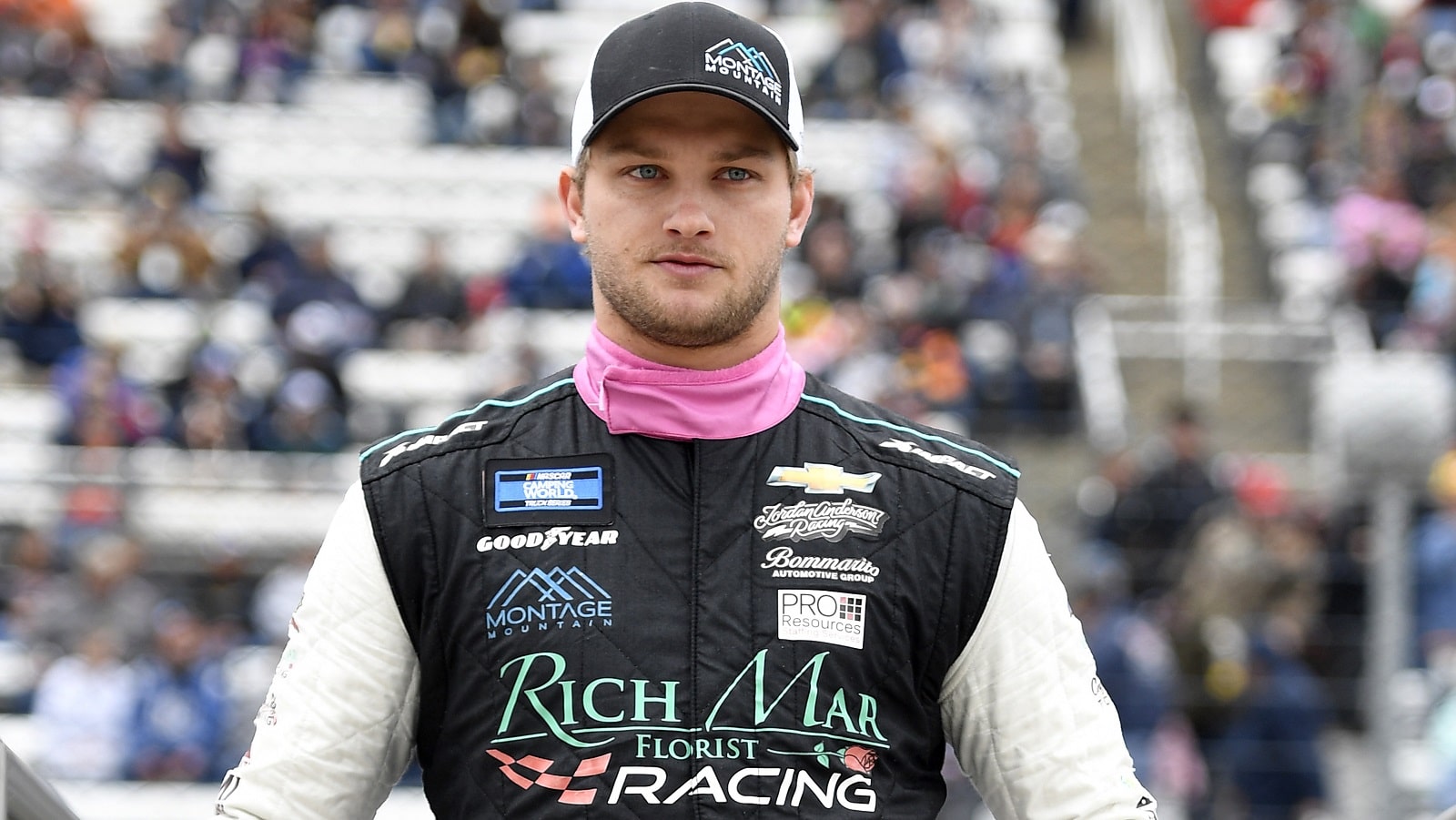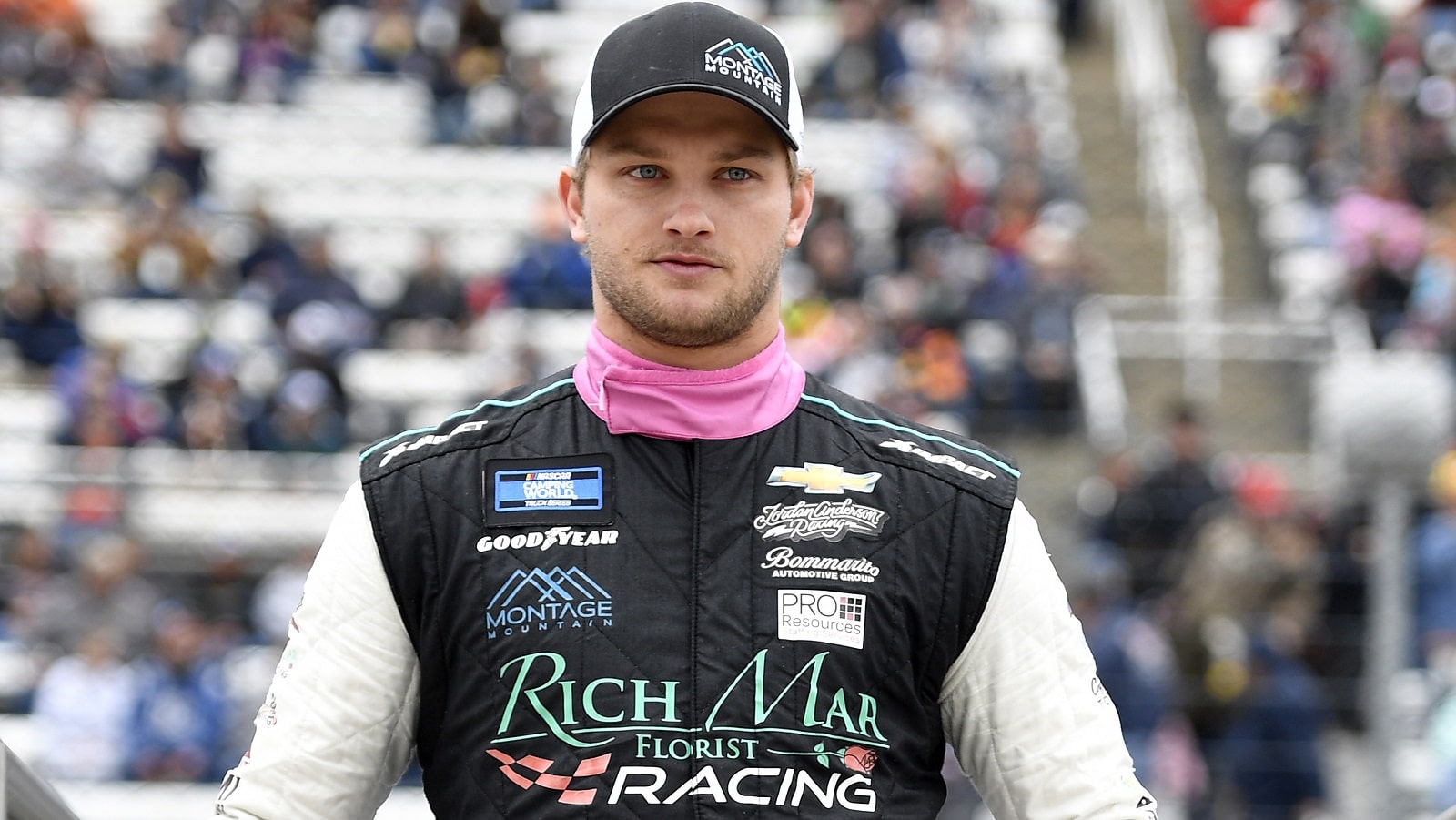 As a native of Nazareth, Pennsylvania, Sage Karam claims nearby Pocono Raceway as his home track. For nearly seven years, however, it might as well have been a foreign country; Karam wanted no part of the track at which Justin Wilson died in 2015 after being hit by debris torn from Karam's car.
"I've taken the necessary time I needed to take before I could properly go there," Karam, 27, explained to The Associated Press. "If I had the opportunity to race there before, I don't know that I would have been ready. If I'm not ready, I'm not going to do it. I don't want to put myself at harm or put anybody else at harm. I feel like now I'm able to maturely go there and do it."
As a part-time Xfinity Series driver, one with just eight starts in two years, he won't be burdened by expectations or demands Saturday. That's good because, whether he feels ready to race or not, there's sure to be plenty swirling through his mind the first several passes through Turn 1.
The quiet bike ride he took through there this week undoubtedly helped, but driving it at superspeedway speeds will be a different matter.
A wreck ahead of him caused Justin Wilson's death at Pocono Raceway
Sage Karam was 20 years old and winding down his first full-time season in IndyCar in August 2015 when the series came to Pocono. After struggling for the first half of the season, Karam got the hang of the open-wheel series. He led five laps en route to fifth place at Fontana and placed third at Iowa Speedway soon afterward.
At Pocono, he led for a couple of laps midway through the race and then moved back out in front of Takuma Sato on Lap 175 of the scheduled 200. Coming out of Turn 1 on Lap 179, Karam's rear tires lost their grip. He plowed into the outer wall, leaving a debris field.
The front cone dislodged from the Chip Ganassi car and tumbled up the track, slamming into Justin Wilson several car lengths back. IndyCar cockpits were largely open and unprotected back then, and the debris struck Wilson in the head, knocking him unconscious. The 37-year-old British driver died the next day at a local hospital.
A feeling of guilt took Sage Karam off the IndyCar circuit
Realistically, Sage Karam had done nothing wrong that fateful day at Pocono, but that didn't stop the driver from blaming himself. He sat out the season's final race and then gave up his ride. In fact, Karam has appeared in just 12 IndyCar races since, most recently placing 23rd in this spring's Indianapolis 500.
He made a semblance of a comeback by running the full 2017 WeatherTech Sportscar Championship Series, winning three races and the title. Rallycross and sports cars filled the time until he surfaced last season in a few Xfinity and truck series races.
Saturday will be his fourth Xfinity appearance of 2022. It could be the race that finally allows him to move on. Given his age, he could still enjoy a productive NASCAR career if he wants to pursue a full-time ride.
"What I've realized is what we do is a very dangerous sport," Karam said. "It was a freak thing. A complete accident. I've just realized that. When you're young, you don't realize those things right away. You don't realize there was nothing you could have done."
All stats courtesy of Racing Reference.
Like Sportscasting on Facebook. Follow us on Twitter @sportscasting19 and subscribe to our YouTube channel.
Got a question or observation about racing? Sportscasting's John Moriello does a mailbag column each Friday. Write to him at [email protected].