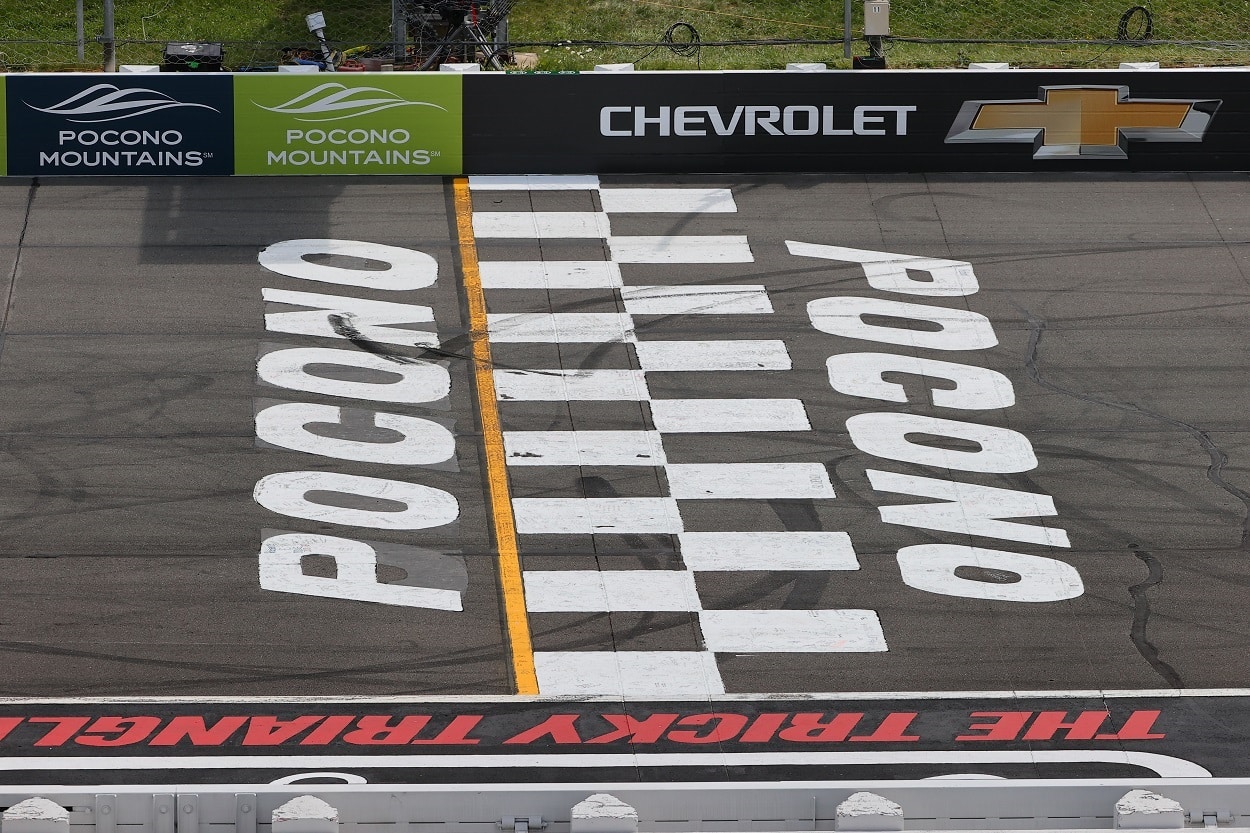 Why Was Pocono Raceway Stripped of a NASCAR Cup Series Race?
A look at why Pocono Raceway was stripped of a NASCAR Cup Series race in 2022.
First opened in 1971, Pocono Raceway hosted its first NASCAR Cup Series race three years later with the running of the Purolator 500. Unshockingly, that race was won by the great Richard Petty, who cruised to an 18.8-second victory over Buddy Baker.
In 1982, Pocono was awarded a second Cup Series race, a trend that continued for the next four decades. From 1982 to 2006, the first was run in early-to-mid June, while the second was typically run in mid-to-late July (an August 1 date snuck in there in 2004).
The early-August date became more of a fixture on the Cup Series schedule in 2007 and remained as such for the next decade. Late July became the norm once again from 2017 to 2019.
When COVID-19 affected the 2020 campaign, Pocono Raceway hosted Cup Series races on back-to-back days in late June and did so again in 2021.
But regardless of the dates, one thing NASCAR fans could count on for the last 40 years was two Cup Series races at "The Tricky Triangle." However, after four decades, that's no longer the case.
Why was Pocono Raceway stripped of one of its NASCAR Cup Series races?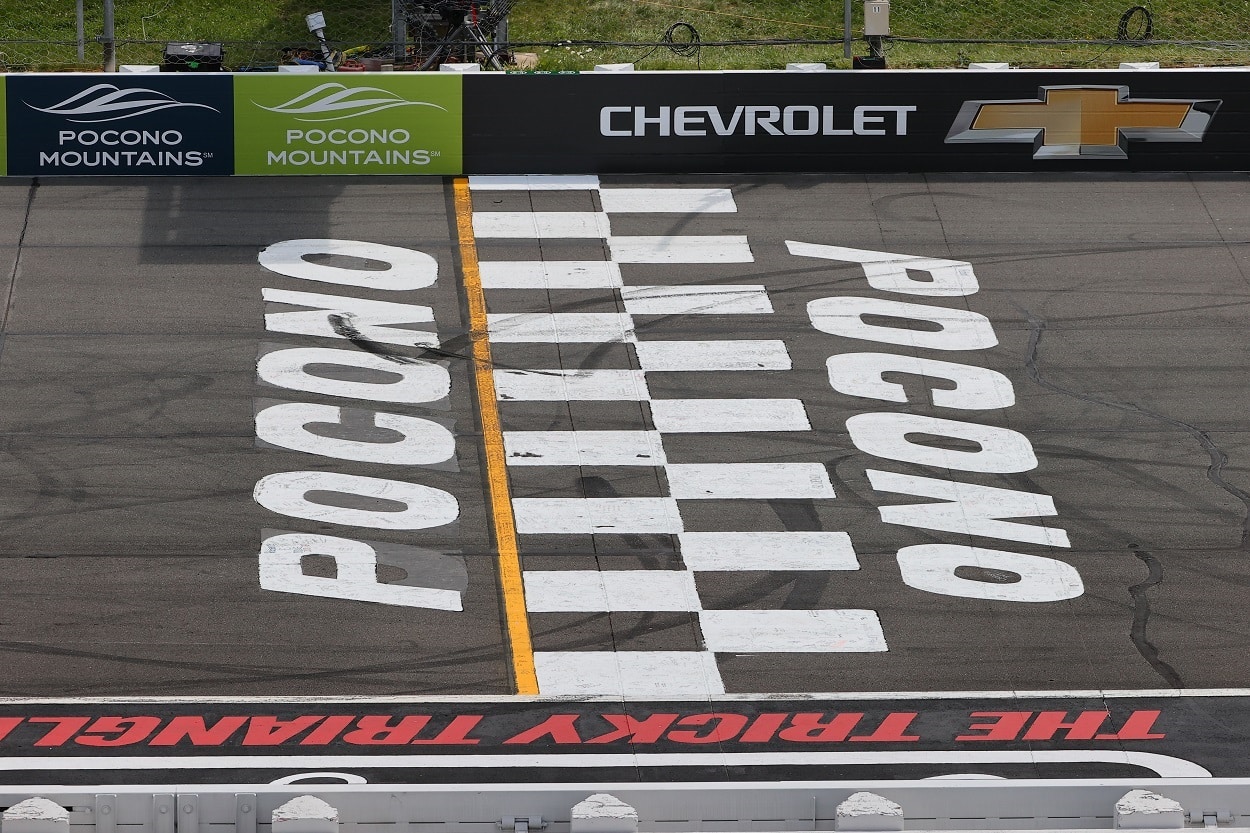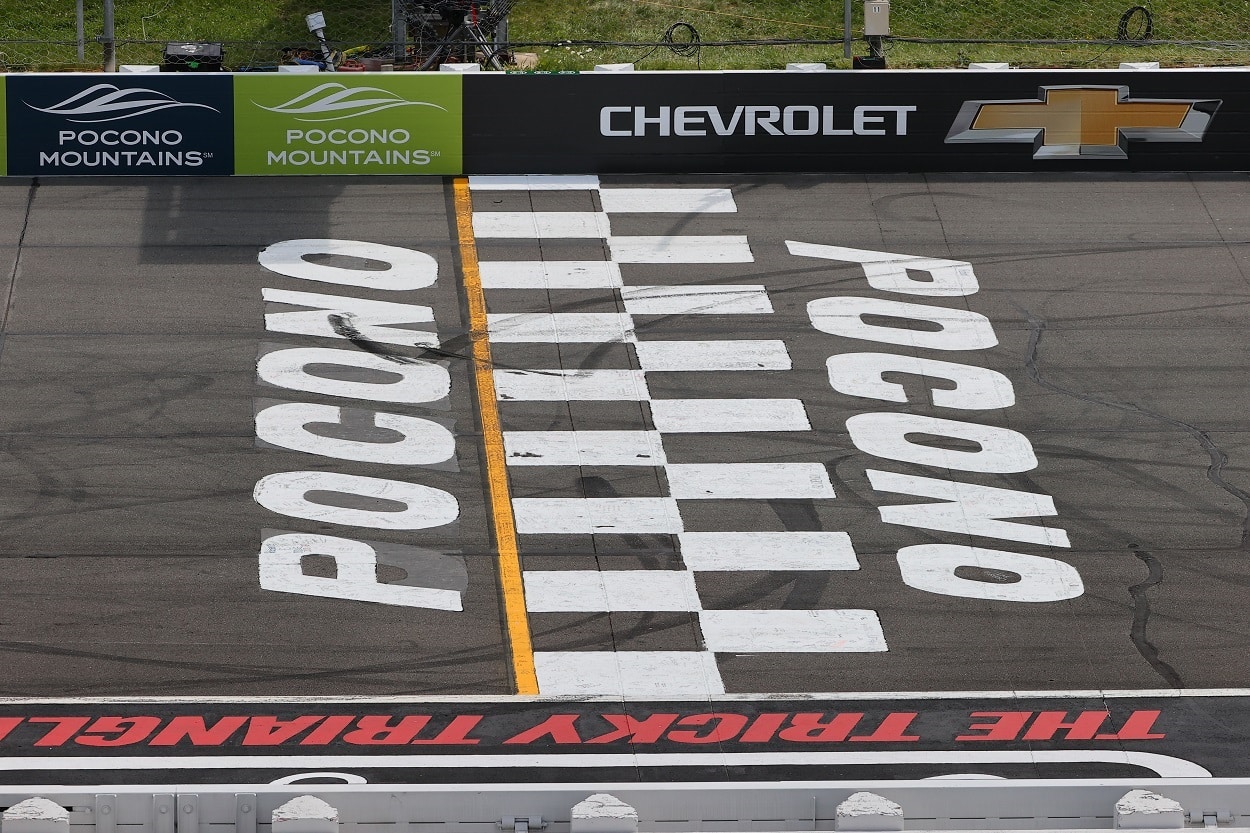 Last September, NASCAR announced that World Wide Technology Raceway in Madison, Illinois, located just a few miles east of St. Louis, was being added to the 2022 NASCAR Cup Series schedule. Shorter tracks have become increasingly popular with NASCAR fans in recent years, and WWT Raceway's 1.25-mile asphalt track certainly fits that bill.
Of course, the downside of adding a new track to the schedule is that another track has to lose a race. And Pocono Raceway and its 2.5-mile triangle oval took that hit, a decision that certainly didn't sit well with some. But the folks at Pocono, one of the few remaining tracks not owned by NASCAR or Speedway Motorsports, were extremely classy regarding the move in their official statement (h/t PoconoRaceway.com).
"Although we are disappointed NASCAR has chosen to eliminate one of the two NASCAR Cup Series races at Pocono Raceway, we will continue to persevere and provide the best family-friendly experience and value to our guests. 

"Bringing the first-ever NASCAR Cup Series Doubleheader with fans to life was a privilege. The Doubleheader concept was well-received by our race fans, partners, and guests. It yielded a sold-out infield, sold-out suite level and a strong attendance.

"This change does not affect our resolve, our legacy and how we will approach promoting NASCAR races and hosting our guests.  We have thrilled millions of spectators and thousands of the world's greatest racecar drivers over the past 47 years and, alongside NASCAR, we will host millions more."

Pocono Raceway statement on losing one of its NASCAR Cup Series races
So enjoy this week's M&M's Fan Appreciation 400 as it's the only Cup Series race you'll see at "The Tricky Triangle" this year. The Camping World Truck Series and Xfinity Series run their respective races at Pocono on Saturday.
All stats courtesy of Racing Reference
Like Sportscasting on Facebook. Follow us on Twitter @sportscasting19 and subscribe to our YouTube channel.