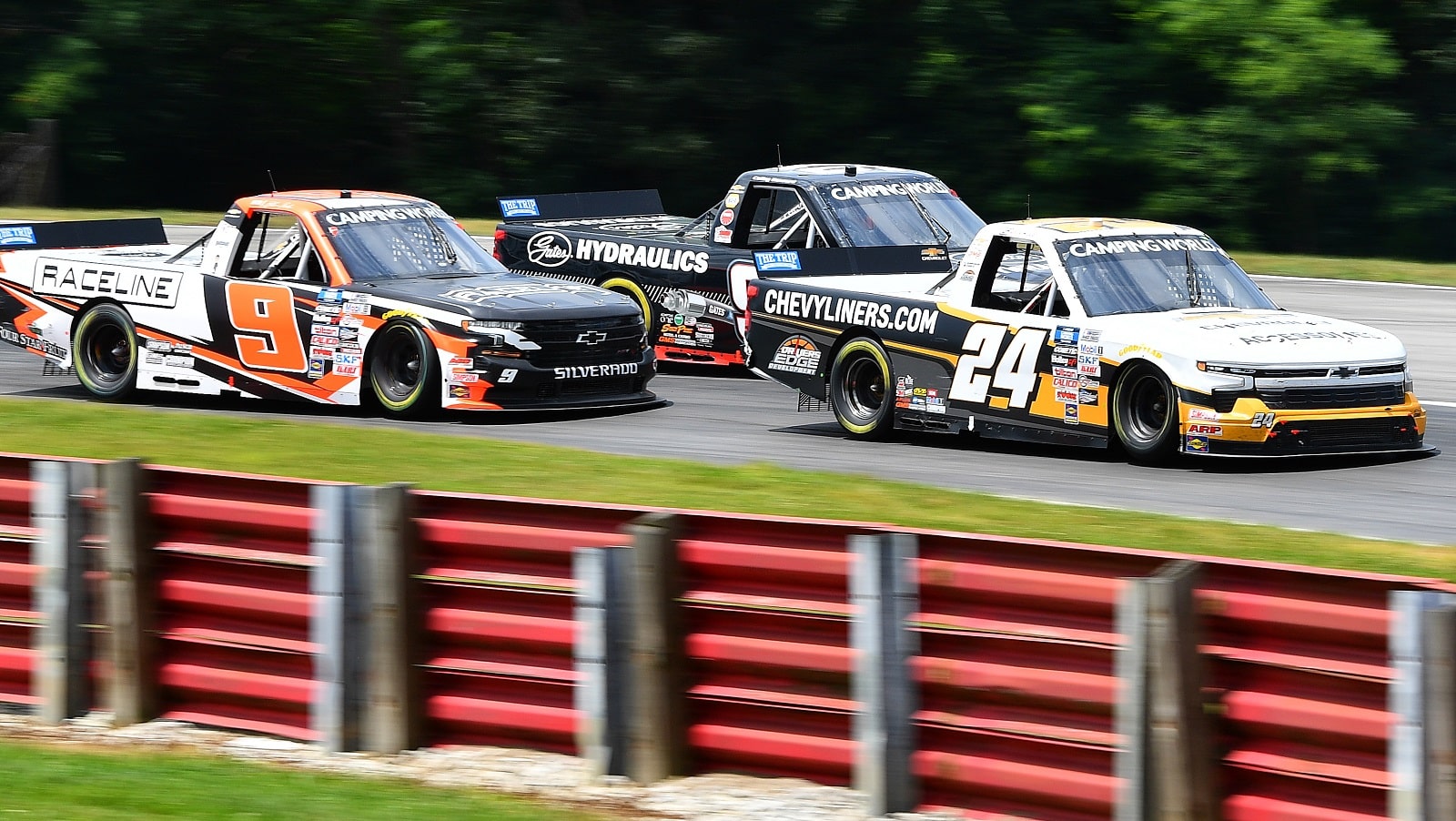 The Camping World Truck Series Has an Identity Issue Potentially Harmful to NASCAR
Multiple regular-season winners won't be appearing in the Camping World Truck Series playoffs, posing a problem for NASCAR.
Try identifying the common denominator among the last six winners of races in the NASCAR Camping World Truck Series:
Ross Chastain at Charlotte.
Corey Heim at World Wide Technology Raceway.
Kyle Busch at Sonoma.
Todd Gilliland at Knoxville.
Ryan Preece at Nashville.
Parker Kligerman at Mid-Ohio.
The answer is one that might be contributing to why NASCAR hasn't announced a title sponsor for the 2023 truck series.
Camping World Truck Series regulars frozen out of Victory Lane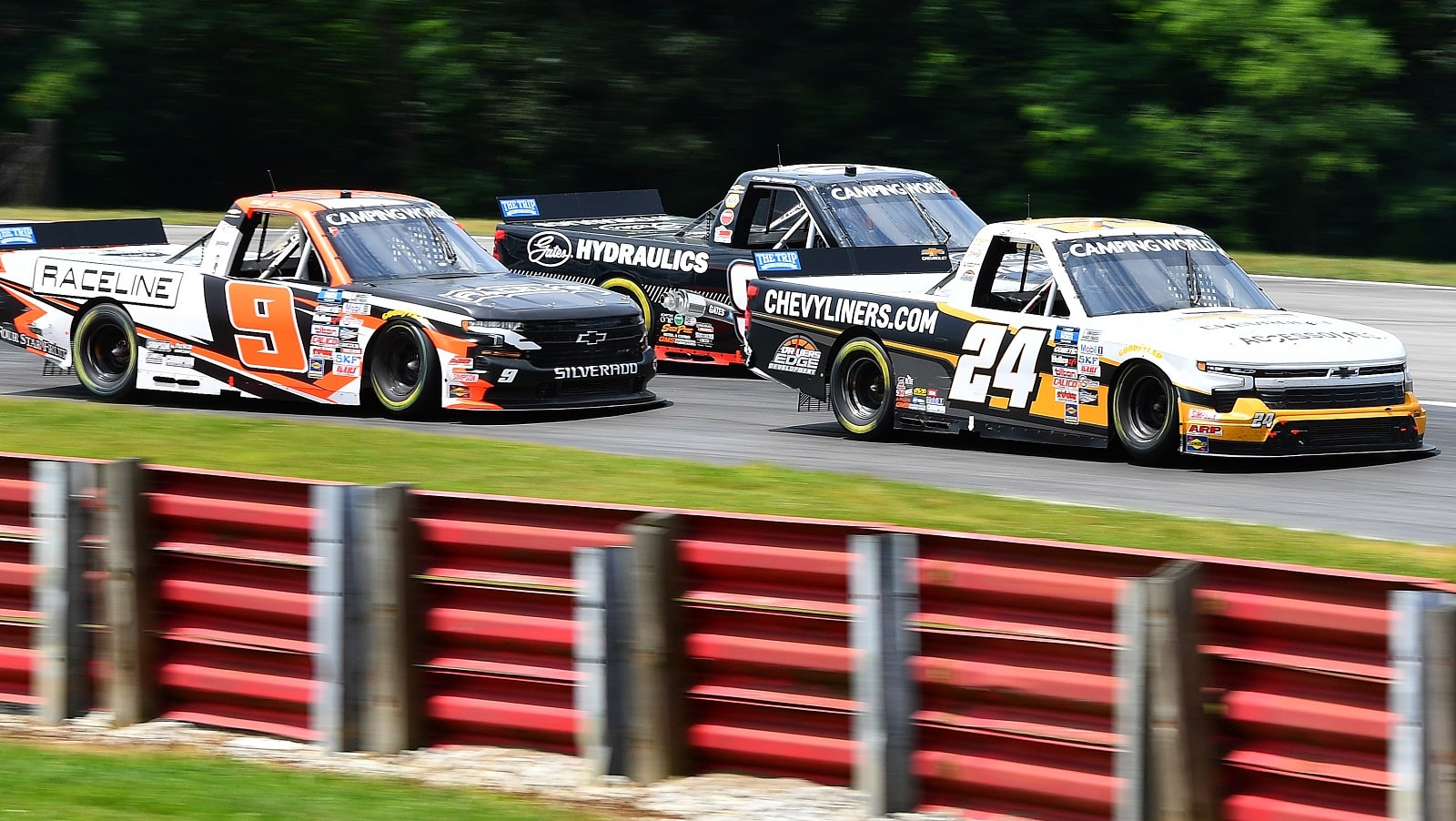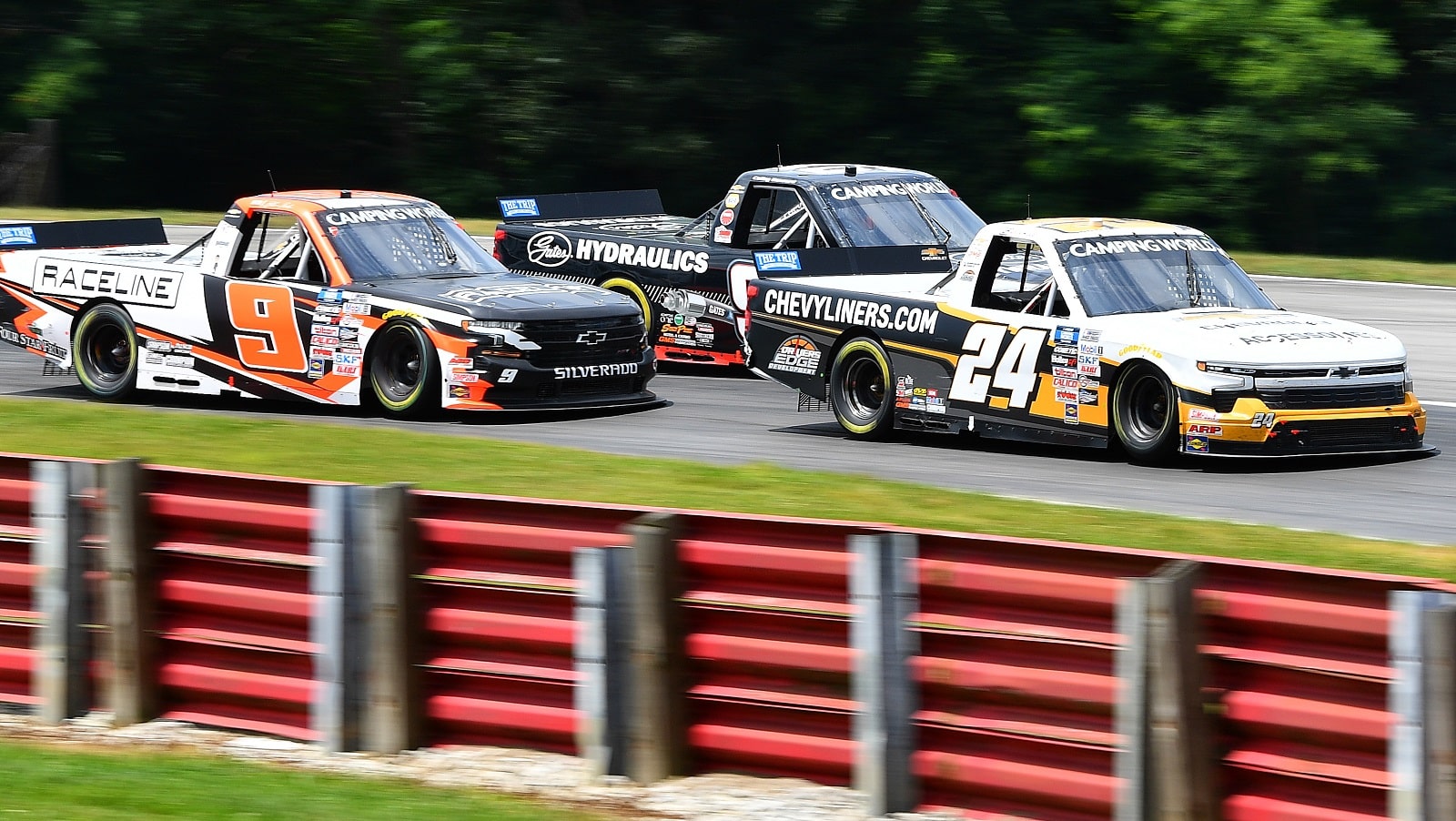 The list of winners above consists exclusively of drivers who are not full-time competitors in the NASCAR Camping World Truck Series:
Ross Chastain, Kyle Busch, and Todd Gilliland are full-time drivers in the Cup Series. As such, they are ineligible for the truck series playoffs.
Ryan Preece is a reserve driver for Stewart-Haas Racing, which has pieced together a short schedule of Xfinity and truck series races for him in lieu of Cup Series assignments.
Corey Heim and Parker Kligerman have each appeared in eight of the 15 races thus far.
Heim also won a race earlier in the season, as did Cup Series driver William Byron. In total, part-timers and invaders from other series have won more than half the truck races in 2022.
Kligerman has raced once apiece in the Cup Series and the Xfinity Series. Like Heim, however, the truck series is his primary focus even if he doesn't have a full-time gig. They are 16th and 20th, respectively, in points heading into the final regular-season race on July 23 at Pocono. As it stands now, Kligerman will be the No. 6 seed and Heim the No. 8 seed in the 10-driver playoffs that begin July 29 at Lucas Oil Park.
The Camping World Truck Series faces a sponsorship concern
Sports Business Journal reported a month ago that Camping World's sponsorship of NASCAR's truck series expires at the conclusion of the season. The deal for naming rights began in 2009 and reportedly nets NASCAR around $5 million per year.
Camping World CEO Marcus Lemonis' comment on social media in late May only added to NASCAR's worries. After an SBJ reporter tweeted a follow-up about the maker of M&M's ending its Kyle Busch sponsorship, Lemonis responded: "Lots of change happening and I'm sure more coming."
In a thriving economy, $5 million a year is a small price for Camping World. After all, RVs and campers dominate the infield at NASCAR venues. With economic indicators strongly suggesting a recession, however, Camping World can expect sales to take a hit as discretionary spending declines.
Camping World also sponsors Tony Stewart's SRX series, which aires on CBS on Saturday nights, often against NASCAR events. If the company can keep only one partner, SRX's six-week schedule presumably is less expensive.
NASCAR has to sell a series in which big names disappear at playoff time
If Cup Series drivers are already closing deals for 2024 (see: Reddick, Tyler), it stands to reason that NASCAR should be in a position by now to reveal a title sponsor for 2023. Whether it's Camping World in an extension of the current deal or another recognizable brand, we should have heard something by now.
If NASCAR is having trouble locking someone down, the way this season has played out could be a factor. The seven-round playoff phase of the schedule should be the most compelling viewing of the season, but will it be?
Race winners William Byron, Ryan Preece, Ross Chastain, Kyle Busch, and Todd Gilliland will be nowhere to be found. They account for 25 playoff points that have gone unawarded. Zane Smith, Ben Rhodes, and John Hunter Nemechek offer some respectable name recognition, but the playoffs need multiple storylines to maximize interest.
Right now, the NASCAR Camping World Truck Series has an identity issue that could affect its value to future partners.
Like Sportscasting on Facebook. Follow us on Twitter @sportscasting19 and subscribe to our YouTube channel.
Got a question or observation about racing? Sportscasting's John Moriello does a mailbag column each Friday. Write to him at [email protected]