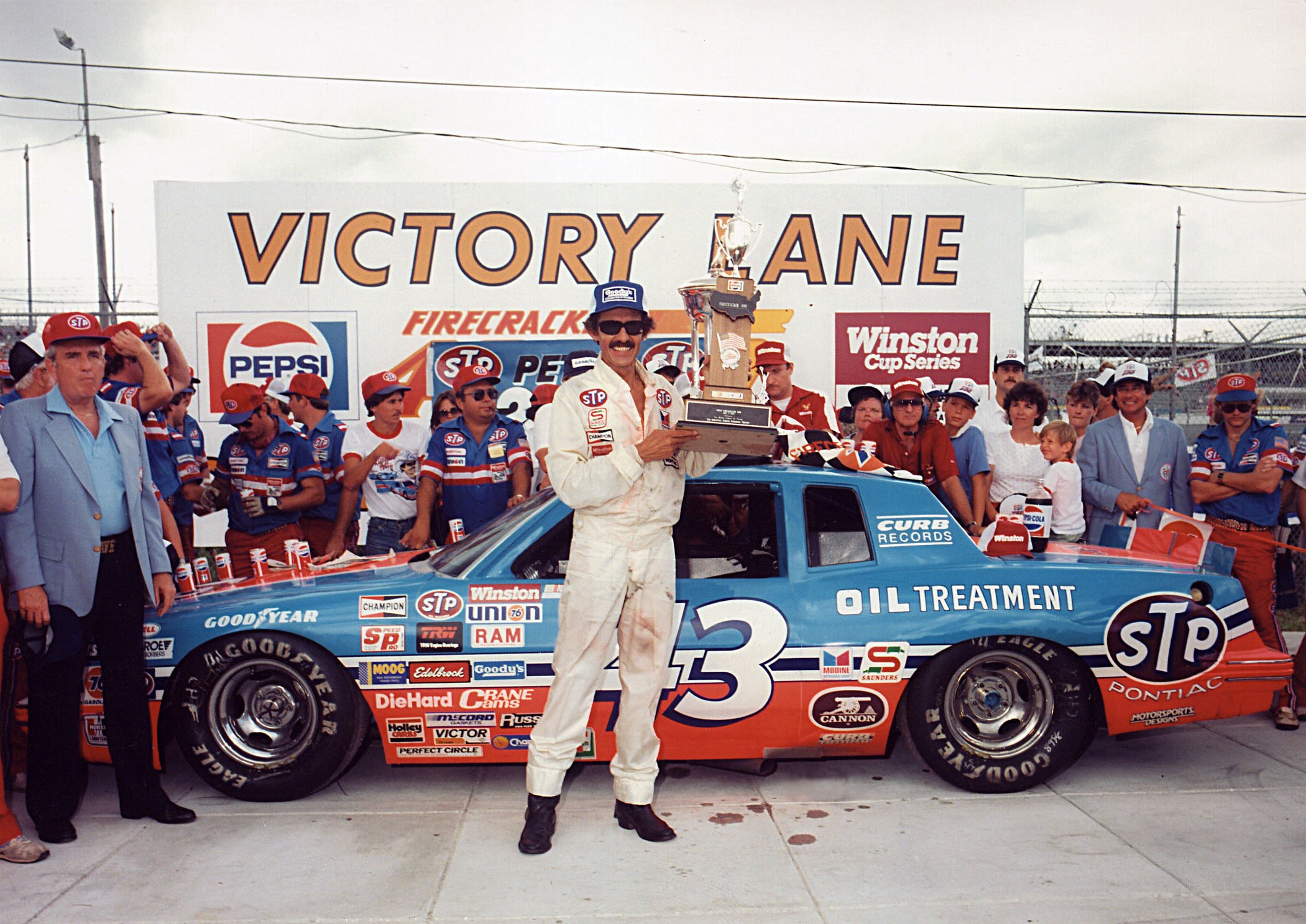 The Conspiracy Theory That Richard Petty's 200th and Final NASCAR Cup Series Victory Was Staged Due to the Very Special Guest in Attendance
A look into the conspiracy theory that Richard Petty's 200th and final NASCAR Cup Series win, which occurred on July 4, 1984, was staged.
There are very few drivers — if any — in motorsports history bigger than Richard Petty.
Over the course of 35 years in the NASCAR Cup Series, "The King" accumulated an incredible 200 victories, close to double the amount of second-place David Pearson (105), 712 top-10 finishes, 123 poles, a record seven wins at the Daytona 500, and seven Cup Series titles, which ties him with Jimmie Johnson and Dale Earnhardt for the most in history.
But it's that number 200 that we'll be focusing on today as there are some NASCAR conspiracy theorists out there who believe that Petty's 200th and final Cup Series victory, which came on Independence Day in 1984, was staged due to the fact that then-President Ronald Reagan was in the stands at the Firecracker 400 that day at Daytona International Speedway.
Ronald Reagan, for whom Richard Petty campaigned in North Carolina, was in attendance for the 1984 NASCAR Firecracker 400
It's not often NASCAR holds a race on a Wednesday but that was the case on July 4, 1984, at famed Daytona International Speedway and President Ronald Reagan marked the occasion by giving the "Start your engines" command from Air Force One on his way to the race.
Upon arriving to the track, Reagan, who became the first U.S. president to ever attend a NASCAR race, first stopped by the press box before being escorted to his suite and watched as Richard Petty took on 41 other drivers in the Firecracker 400.
Petty, who made his living by mostly going left, has never hidden the fact that he prefers the right when it comes to politics and attended numerous events in his home state of North Carolina in support of Reagan during his re-election campaign, which ties into the conspiracy theory.
NASCAR conspiracy theorists believe Richard Petty won the Firecracker 400 because Ronald Reagan was in the stands
As mentioned, Ronald Reagan was the first U.S. president to ever attend a NASCAR race, which meant the 1984 Firecracker 400 was getting a lot of attention.
With that in mind, conspiracy theorists believe that NASCAR wanted and/or needed a big-name driver to win that particular race. And as we said in the very first sentence, there are very few names — if any — in motorsports history bigger than Richard Petty, who dominated a large portion of the race before engaging in a dramatic finish with two-time defending Daytona 500 champion Cale Yarborough.
On lap 158 of the 160-lap race, Petty and Yarborough were battling for the lead when Doug Heveron wrecked his #01 Chevy on the first turn, which placed the race under caution. At the time, NASCAR rules stated that the caution period didn't begin until the leaders reached the start/finish line with the first to make it back being declared the winner.
So it essentially just became a two-man race between Petty and Yarborough, who raced down the stretch with "The King" winning by a nose, giving him NASCAR Cup Series victory number 200 — with President Ronald Reagan in the stands for the historic feat — which apparently was just a little too convenient for some.
"The King" celebrated with the president before heading to Victory Lane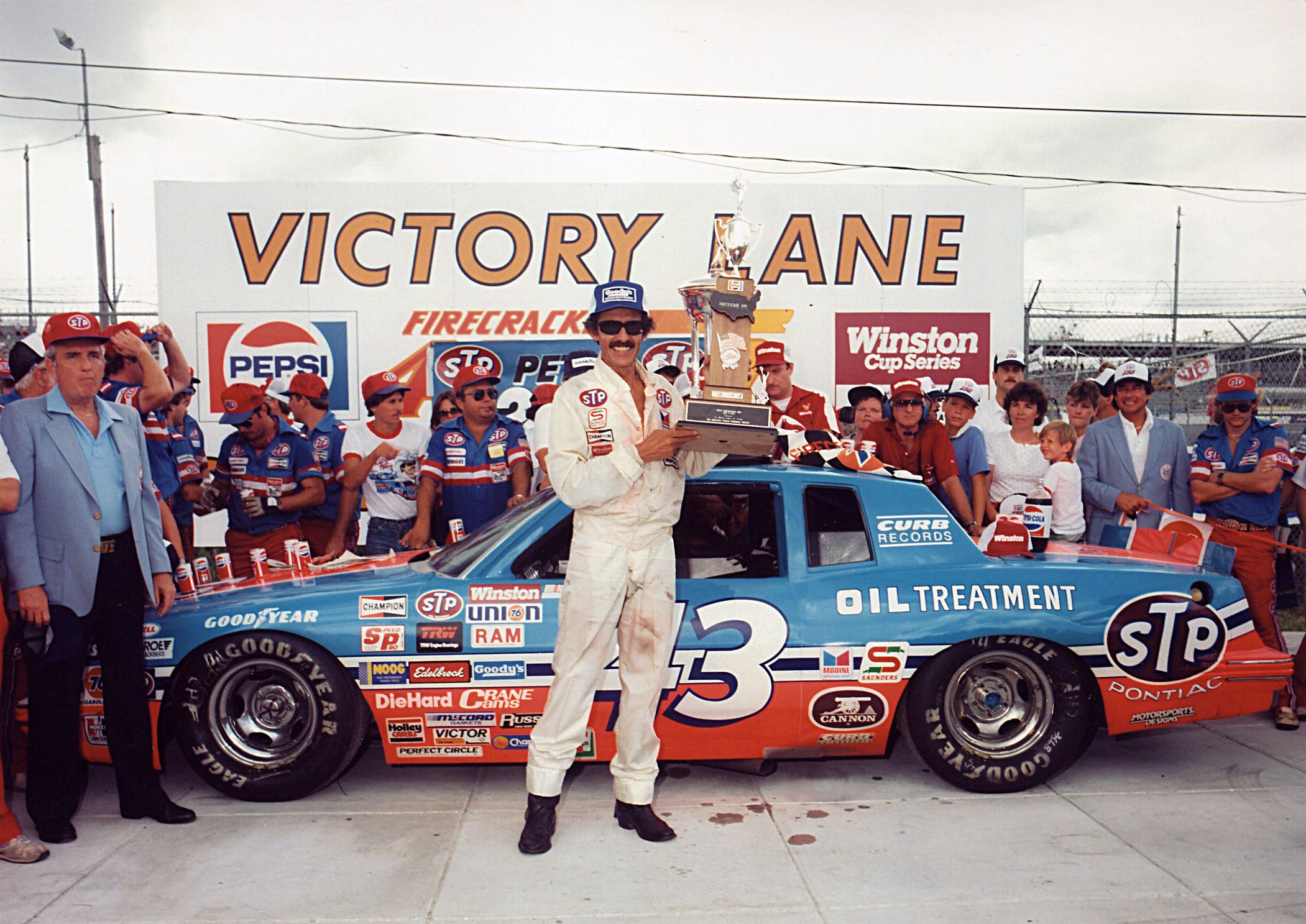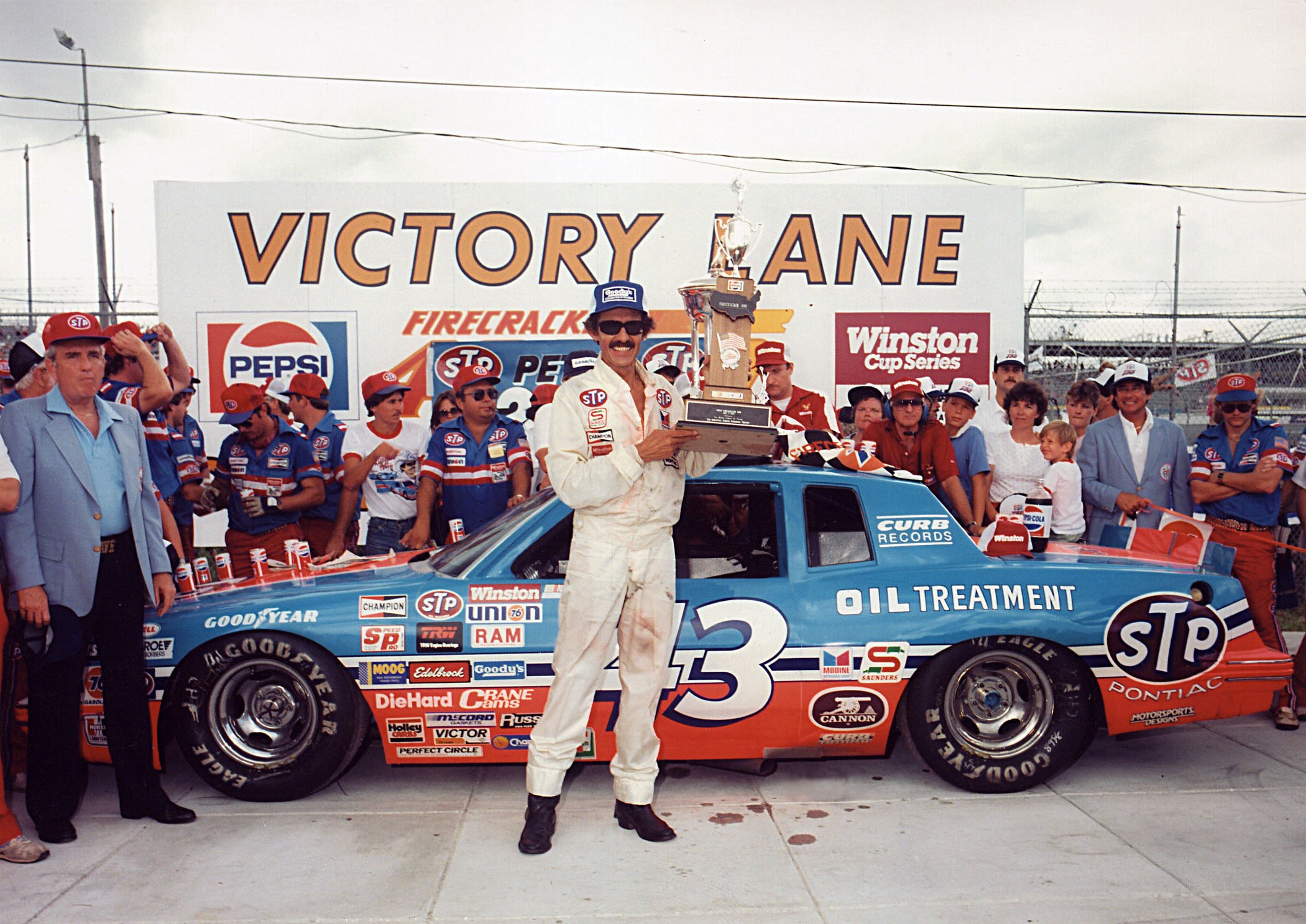 Conspiracy theorists also like to point to the fact that before Richard Petty headed to Victory Lane, the usual tradition, he immediately got out of his car and headed up to President Reagan's suite to celebrate, which the theorists believe was yet another staged stunt that was planned far in advance — not sure where they come out on the president eating KFC with Petty and numerous other drivers later on. They also like to point out that in the 241 Cup Series races in which he competed after the 1984 Firecracker 400, Petty never won again.
Now, personally, I don't buy any of it as Petty had actually picked up his 199th win just five weeks earlier in Dover and had won three races the season before. So it's not as if he was completely washed up at that point.
Sure, I could see where some might think that win at Daytona was a little convenient but when you're that close to No. 200 and racing on that track with the freaking president of the United States in the crowd, you might run a little harder that day. And when you're freaking Richard Petty, arguably the greatest driver in NASCAR history, your little extra might just be a little better than everyone else's.
But aren't conspiracy theories fun?
Stats courtesy of Racing Reference