Richard Petty Surprisingly Didn't Win All 200 of His NASCAR Cup Series Races for His Father's Team
Richard Petty won 200 races during his 35-year career in the NASCAR Cup Series but not all of them came for Petty Enterprises.
If you ever find yourself discussing a little motorsports trivia when watching a race or just sitting at a bar, perhaps you could throw this little nugget out there to impress your friends. Did you know that not all of Richard Petty's record 200 NASCAR Cup Series victories came for Petty Enterprises?
It's true. Of the 200 wins "The King" amassed over the course of his 35-year career in the Cup Series, only 196 of them were for the team his father founded in 1949. So with whom did he win the other four?
Richard Petty won 196 races for Petty Enterprises
Richard Petty began working for his famous father, Lee, at Petty Enterprises the year he turned 18 in 1955 and then began his own NASCAR career just 16 days after his 21st birthday in July 1958. He split his first two seasons between the Cup Series and the Convertible Series but began competing in the former on a full-time basis in 1960. "The King" won his first three Cup Series races and was off and running from there.
Over the next three-plus decades, Petty would go on to win 196 races for Petty Enterprises, 27 of them coming in 1967 alone, easily a NASCAR single-season record. "The King" also won the Daytona 500 a record seven times, which equals the number of Cup Series championships he won, a record he shares with Dale Earnhardt and Jimmie Johnson.
So what about those other four victories?
Richard Petty won two dirt-track races for Robertson Racing in 1970
In 1970, Richard Petty won 18 NASCAR Cup Series races but not all 18 came for Petty Enterprises.
Of the 40 races "The King" ran that season, a season in which he somehow only finished fourth in the points standings, Petty started 38 for his father's team and two for Robertson Racing, who fielded cars in the Cup Series from 1967 to 1980. But of the 521 official starts Don Robertson's team made in those 14 seasons, the only two victories it ever recorded were the two from Petty in 1970, both of which took place on dirt tracks.
The first came on the half-mile track at Columbia Speedway in April and the second took place at the North Carolina State Fairgrounds in Raleigh in September. Petty led 112 laps of the Home State 200, which was the final dirt-track race in NASCAR Cup Series history.
"The King" won his final two NASCAR Cup Series races for Curb Racing in 1984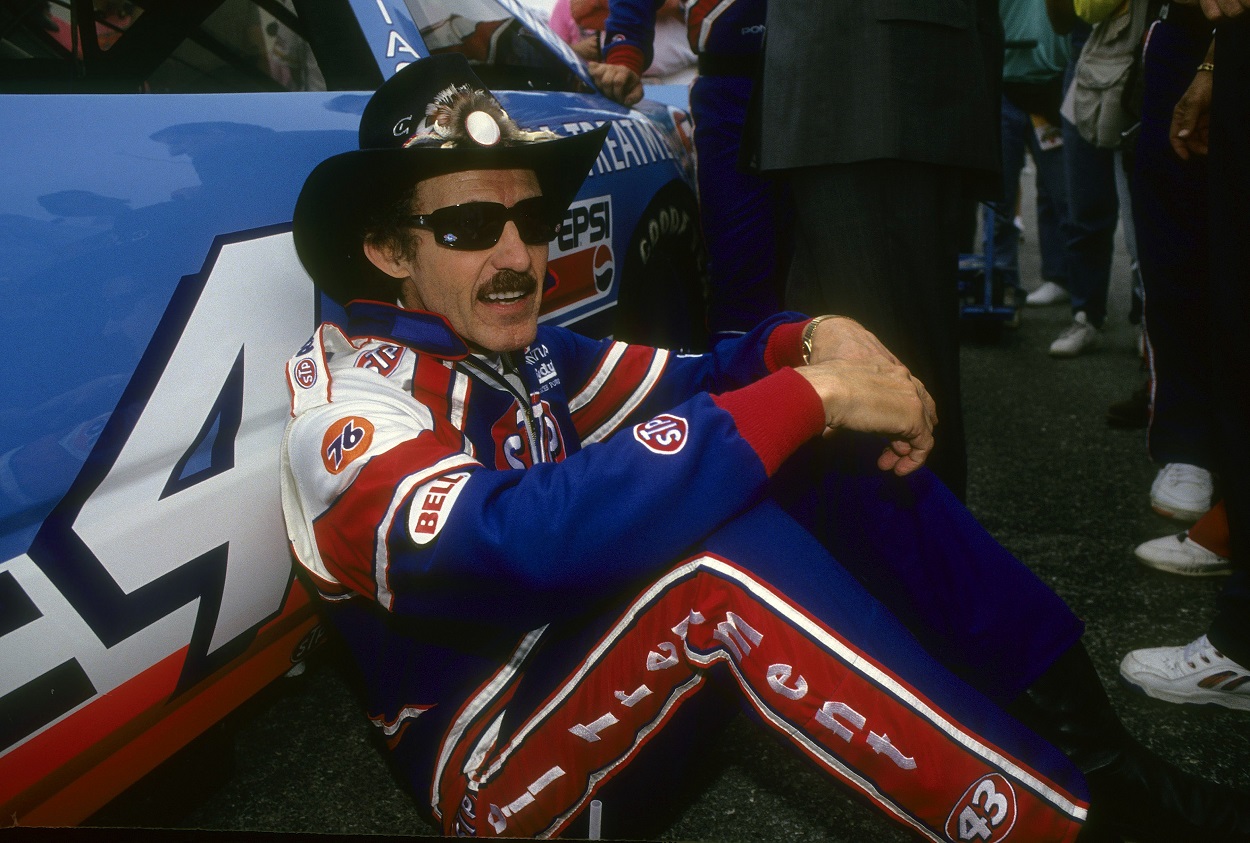 At the end of the 1983 season, a season in which he recorded three Cup Series victories, Richard Petty chose to leave Petty Enterprises and joined the brand-new Curb Racing team owned by Mike Curb, the former Lieutenant Governor of California who served as acting governor of the state when Gov. Jerry Brown was pursuing the presidency.
Petty, still driving his famous No. 43, won the final two races of his NASCAR Cup Series career for Curb Racing in 1984, the first in May at the Budweiser 500 in Dover and the second at Firecracker 400 at Daytona.
Richard Petty returned to Petty Enterprises in 1986 but never took another checkered flag before retiring at the end of the 1992 season.
Stats courtesy of Racing Reference