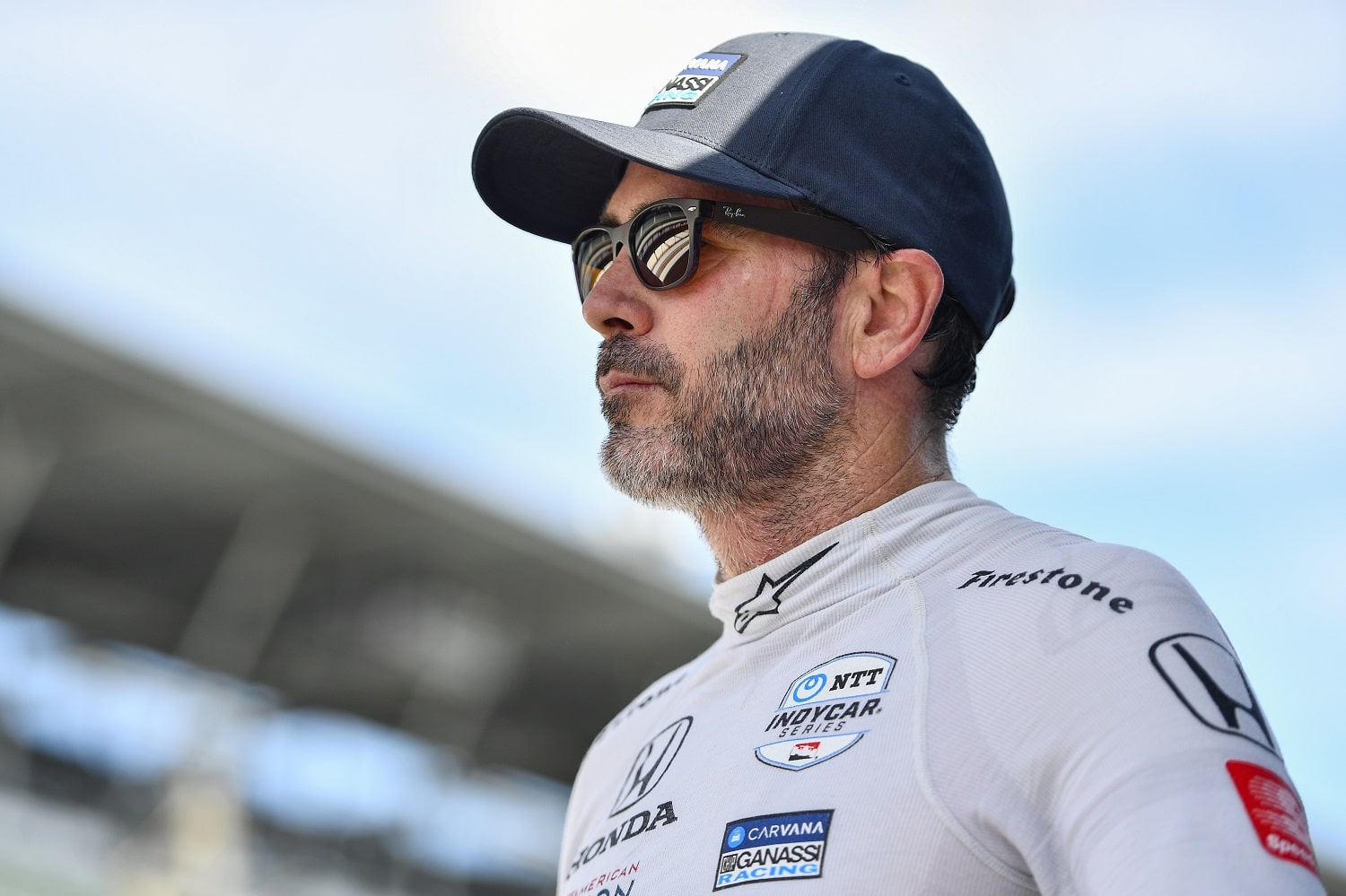 NASCAR Cleverly Props the Door Open for Jimmie Johnson's Return in 2023
Jimmie Johnson hasn't set his 2023 racing schedule, but the NASCAR All-Star Race might be attractive to him.
Life moves fast in NASCAR, and we don't mean 190 mph on the big ovals on Sundays. In just the past few days, Kevin Harvick went off on NASCAR over the slow pace of safety improvements, Bubba Wallace became the latest non-playoff driver to win a playoff race, and Kyle Busch apparently finalized plans to move to Richard Childress Racing.
It feels like the announcement that North Wilkesboro Speedway will host the 2023 All-Star Race came ages ago. In fact, it has been less than a week. With so much happening in the interim, we haven't had time to consider all the implications of welcoming the North Carolina short track back into NASCAR.
The best implication of all? It could be the move that brings Jimmie Johnson back to NASCAR.
Jimmie Johnson has been away for two seasons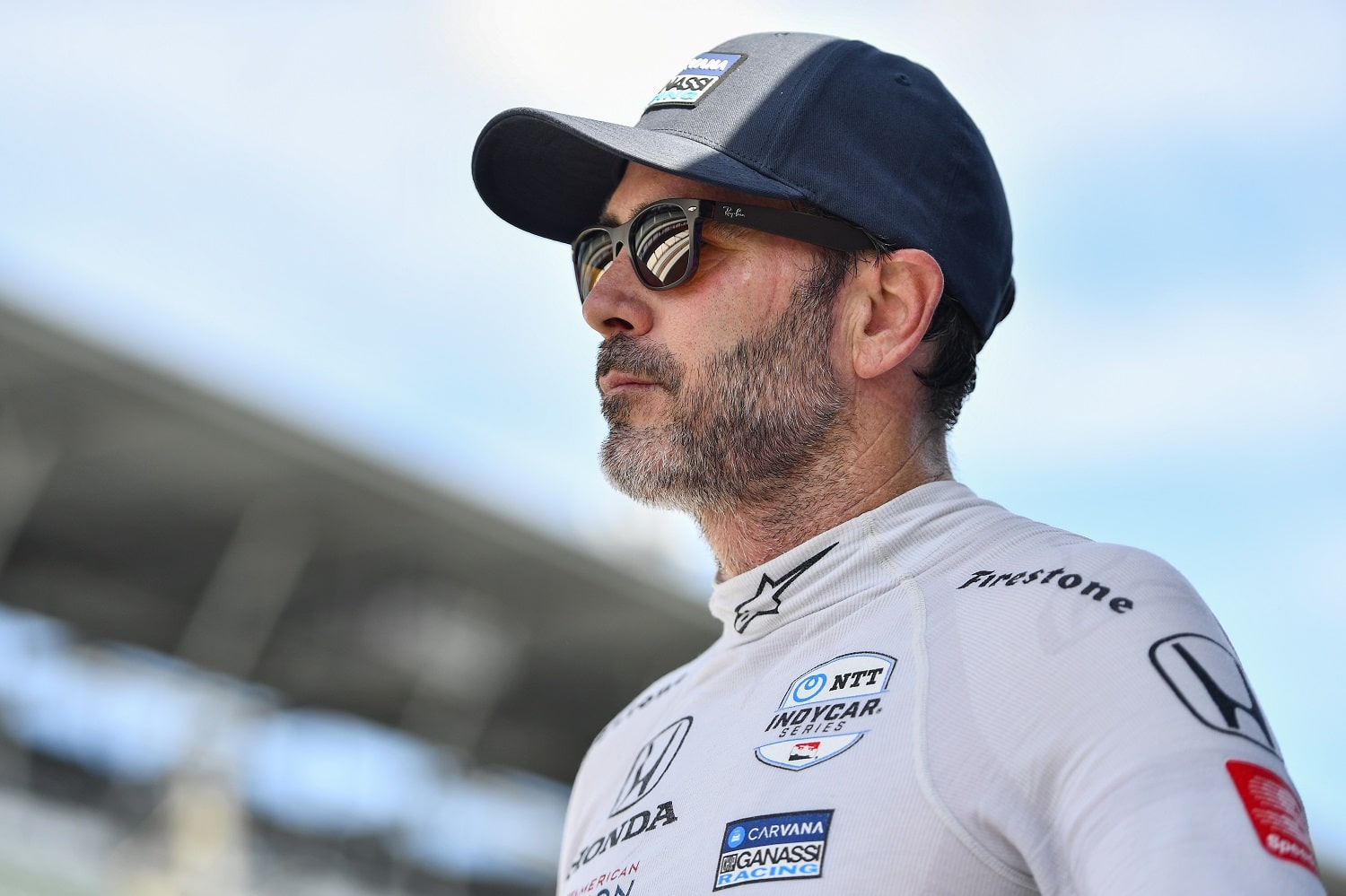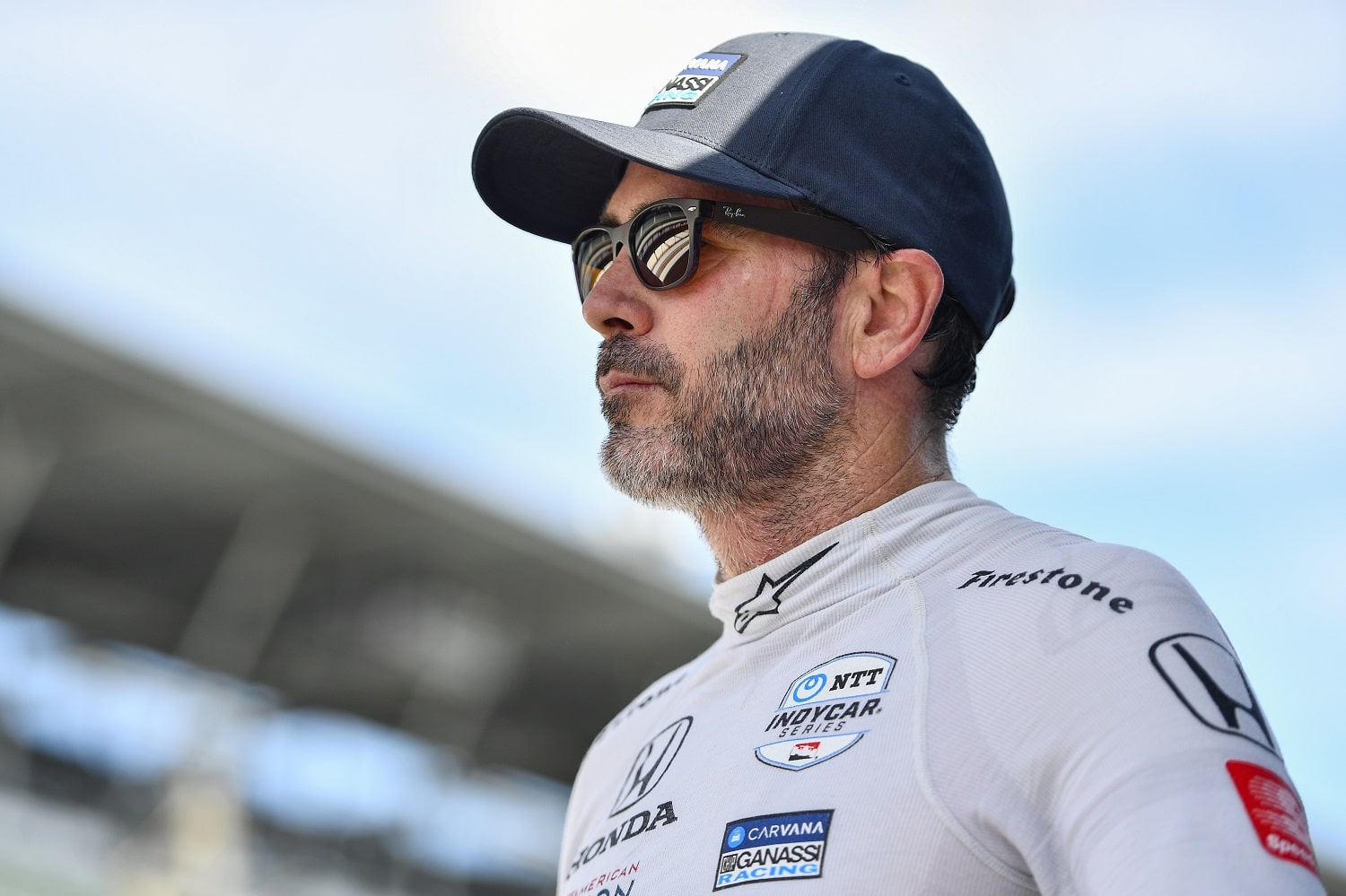 Seven-time Cup Series champion Jimmie Johnson retired from NASCAR after the 2020 season, having gone the last 130 starts without winning. Still, he left with 83 victories and 291 other top-10 finishes in 686 races. Those numbers all but assure Johnson will go into the NASCAR Hall of Fame as a first-ballot selection next year.
But his racing career isn't over. At the age of 45, Johnson jumped into IndyCar and WeatherTech SportsCar Championship racing last year. He ran the Indianapolis 500 for the first time this season, crashing with seven laps to go to finish 28th.
Even with his involvement in the two series, Johnson's name comes up often as a candidate to race again in the Cup Series, even on a limited basis.
Jimmie Johnson could compete in the NASCAR All-Star Race
Jimmie Johnson won the NASCAR All-Star Race four times from 2003-13 at Charlotte Motor Speedway. His last appearance came in 2020, when NASCAR moved the race to Bristol Motor Speedway because of the pandemic, and the past two editions were at Texas Motor Speedway.
TMS has fallen out of favor, which required only a small plunge. So, NASCAR has awarded the 2023 All-Star Race to North Wilkesboro, largely dormant since the Cup Series left in 1996 but now refurbished.
NASCAR hasn't released the 2023 schedule yet. Had it been announced that the race was staying at TMS, no one would have asked if Johnson was interested. However, the North Wilkesboro announcement led to fans wondering if the 0.625-mile track interests Johnson.
"Jimmie's face lit up as he noted that as the 2013 All-Star Race winner, he still could be eligible under a 10-year exception," NBC Sports reporter Nate Ryan tweeted. "'That's another option!' he smiled."
Thus, NASCAR executives may have been even smarter than they thought when they moved the race.
The multi-time champion hasn't set his 2023 schedule
Online care retailer Carvana has been backing Jimmie Johnson in most of his racing adventures since leaving NASCAR, and the driver said the sponsor has re-upped for 2023. However, he hasn't finalized plans.
"They see such a high value in being a part of the IndyCar Series (with Chip Ganassi Racing), the cars that I'm driving, the series I'm involved with, that ultimately whatever path I choose to have in '23, they'll support it," he told NBC Sports.
Carvana has made its new commitment earlier than last year, giving Johnson more time to think through his schedule. Unlike 2021, Johnson raced the Indianapolis 500 and the four other events on ovals on the IndyCar schedule this season, making him a full-time participant.
He hasn't committed yet to running the full schedule again. One reason is that Johnson is interested in the Garage 56 entry that Hendrick Motorsports and NASCAR will take to Le Mans.
"This year has been more of a time commitment on a full-time schedule basis than I expected," he said. "I don't know where my IMSA plans sit, I don't know exactly where my IndyCar plans sit. I want to get to Le Mans. There are other goals that I have in life, personal and professional as well."
All stats courtesy of Racing Reference.
Like Sportscasting on Facebook. Follow us on Twitter @sportscasting19 and subscribe to our YouTube channel.
Got a question or observation about racing? Sportscasting's John Moriello does a mailbag column each Friday. Write to him at [email protected].